The New York Toy Fair took place over the weekend, from February 16th to 17th, at the Jacob K. Javits Convention Center in New York City, where it hosted over 30,000 professionals in the toy industry. And all were there to get first-hand looks at the ground-breakingly creative toys and games that will be making its way to retail stores later this year.
Just in case you missed it, here are 10 announcements from the Toy Fair that you can look forward to! Here they are, in no particular order.
---
1) Hasbro's Marvel Legends Series Ant-Man Electronic Helmet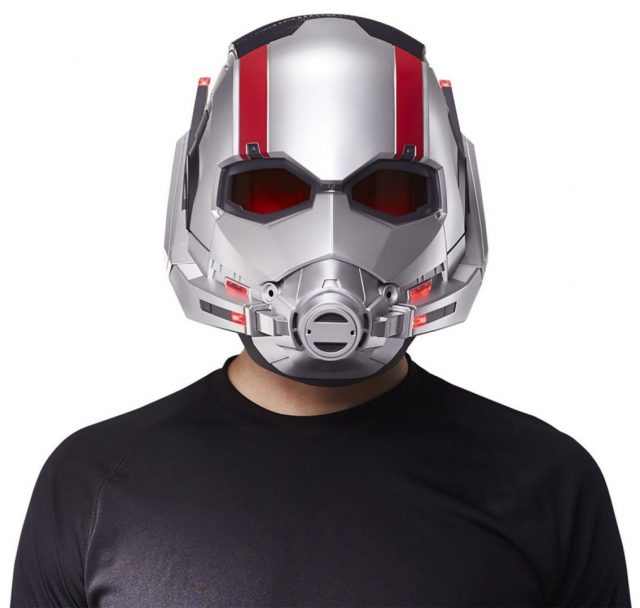 As part of the launch of their new e-commerce site, Hasbro debuted an extremely cool looking Ant-Man Electronic Helmet as part of their Marvel Legends line. Fans can now role-play as Scott Lang and recreate scenes from the movies using the helmet. This premium helmet features six red and blue LED light FX on the antenna and jawline, where users simply press once or twice to activate the LED special effects. The helmet will be retailing for US$99.99, and is available for purchase now.
2) Wicked Cool Toy's Detective Pikachu Plush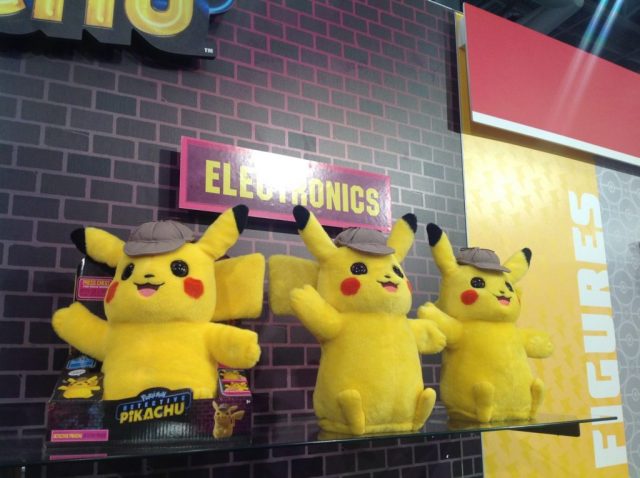 While fans might still be unsure of what to feel about Lickitung from the latest Detective Pikachu trailer that just dropped a few days ago, Wicked Cool Toys has announced their new line of merchandise for the movie, the cutest of which is a plush of Detective Pikachu himself. The plush will come in Detective Pikachu's deerstalker hat, and speaks in both its adorable "Pika pika!" squeak and Ryan Reynold's voice. Yeah, what's not to love about this.
3) Men In Black Funko Pops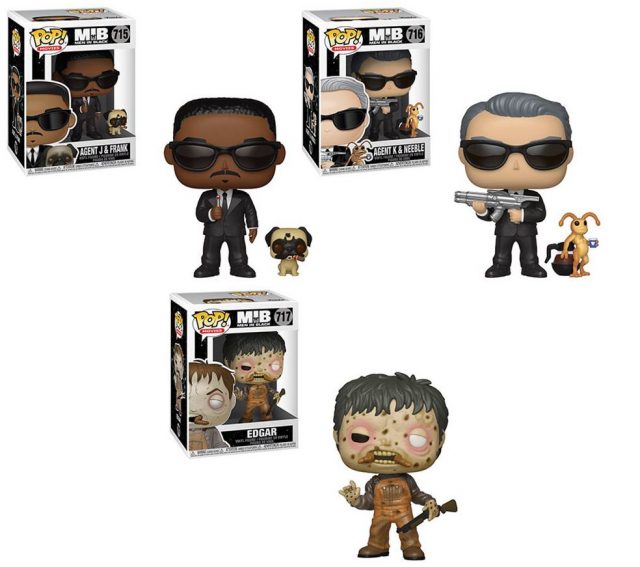 Back in May last year, Sony announced that it will be working with Funko to create brand new vinyl figures based on the classic Men In Black film franchise, to be released ahead of the upcoming MIB spinn-off film, starring Chris Hemsworth and Tessa Thompson. We finally get a look at the Funko pops featuring Agent J with Frank the pug, Agent K with Neeble, and Edgar. These Funko pops will be released on February 15, 2019, and will sell for US$10.99 each.
4) Hasbro's Marvel Legends figurines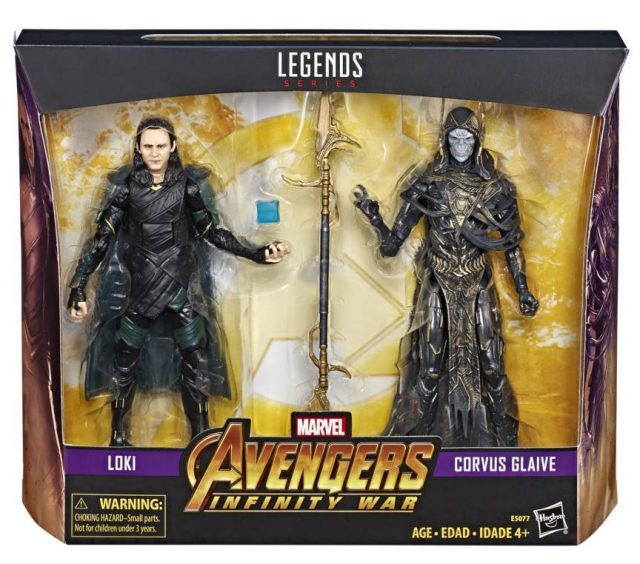 This is a good day to be a collector of Hasbro's Marvel Legends figurine, as they have just announced dozens of new figurines they plan on releasing this year. From Avengers: Infinity War's Loki and Corvus Glaive, to Marvel's 80th Anniversary 6-inch Iron Man (Robert Downy Jr) and Iron Spider (Tom Holland), there seems to be something for everyone.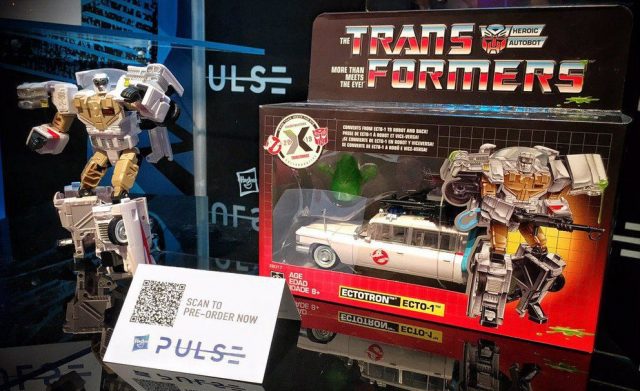 Hasbro announced the launch of a toy that is a definite must-have for any child of the 1980's. It is a mashup of Ghostbusters and Transformers that has the iconic vehicle from the Ghostbusters series, the Ecto-1 becoming a Transformer — aptly dubbed the Ectotron. Cue shouts and screams of fans everywhere. The toy will be a GameStop exclusive and is already available for preorder for US$39.99
6) LEGO's 21316 Flintstone Sets
Originally based on a fan submission, LEGO's new 21316 The Flintstones is the 24th LEGO Ideas set to come to fruition. The set is based on The Flintstones TV series which aired from 1960, and comes with 748 pieces that make up the Flintstones' rock-made home, their iconic foot-propelled car, and mini-figures of Fred and Wilma Flintstone as well as Barney and Betty Rubble. Er, where's Dino and Bamm-bamm?
7) Hasbro's Overwatch Figures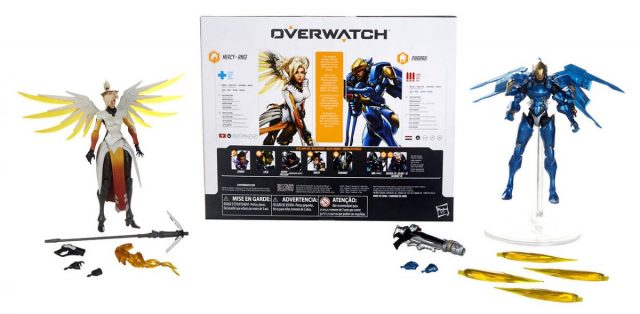 Hasbro will be giving Overwatch fans many more ways to show their love for the game beyond NERF guns, in the form of a series of six-inch figures depicting some of the game's iconic heroes in cool action poses. You will be able to purchase the single-character kit from US$23, which includes heroes like Sombra, Lucio, Reaper, and Tracer. Perhaps the most impressive figure is Reinhardt's, whose huge frame is complemented by an equally huge shield. Fans can also choose to buy the duo sets for just US$50 each, the sets come with either Mercy and Pharah, or Soldier 76 and Ana. Guess you can't leave the DPS without their healers.
8) LEGO's Toy Story 4 Set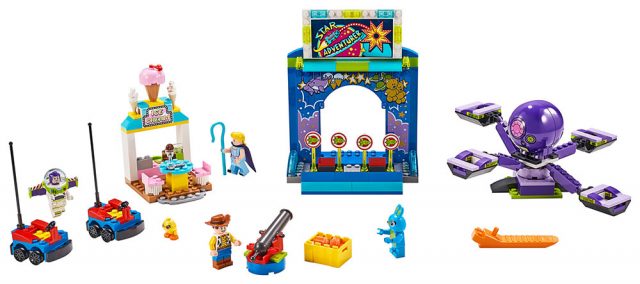 Fans finally got a look at LEGO's newest set inspired by Disney Pixar's Toy Story 4 at New York Toy Fair. From what we can see, most of the film's major characters will be getting their own sets, including the 230-piece Buzz & Woody's Carnival Mania! set featuring carnival games, bumper cars, a "Terrorantulus" ride, and an ice cream stand along with mini-figures for Woody, Buzz Lightyear, Bo-Peep, Ducky, and Bunny. To Infnity, and Beyond!
9) Nerf's Fortnite Guns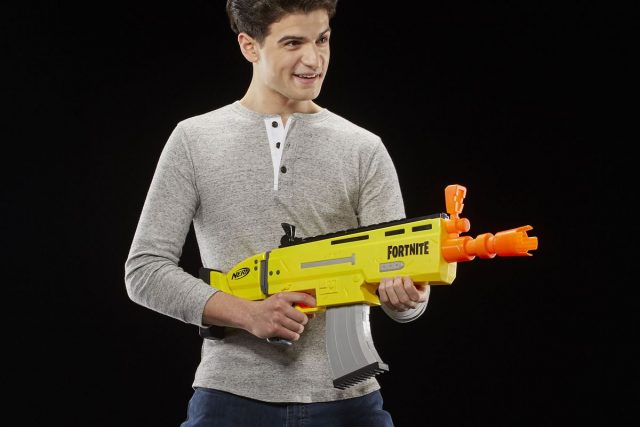 2019 is shaping up to be another great year for Fortnite, with popular EDM producer Marshmello holding the very first in-game live concert at the start of the month. Now, Fortnite players will get to show their mettle both on and off the game with Nerf's new line of guns based on Fortnite — the SP-L blaster and AR-L rifle. The new line of NERF toys also includes three new Fortnite branded Microshot weapons, the TS, RL, and LLAMA.
10) Jurassic World Destroy 'n Devour Indominus Rex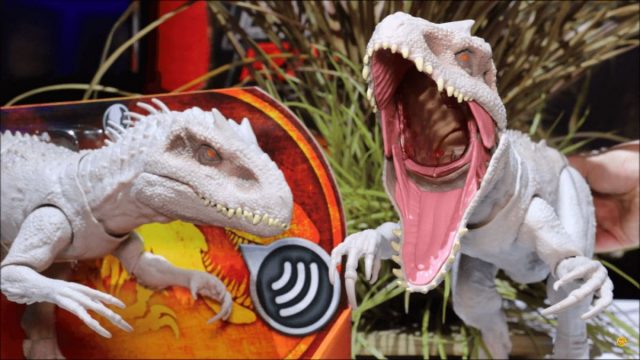 The incredibly smart genetically modified Indominus Rex from Jurassic World: Fallen Kingdom is back to wreak more havoc, this time as an ominous looking toy. The Destroy 'n Devour Indominus Rex comes designed with realistic looking scales, long arms with sharp claws, and a button on its back that when pushed, will open its mouth and activate the dinosaur's sound effects. Plus it goes great with LEGO's newly announced 21316 The Flintstones set!