Let's face it – if the 80s kid in you saw an actual robot in disguise, who are you going to call?
How about just scream in giddy excitement, as Hasbro has revealed the ultimate mash-up at the New York Toy Fair – the Ghostbusters Ecto-1 that transforms into a ghost-trapping Transformer.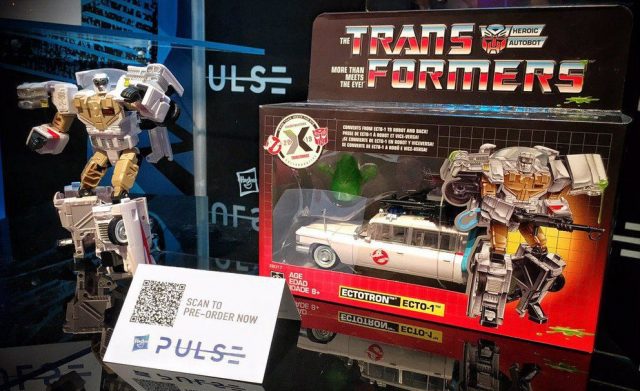 Wait, does it mean that when the Autobots or Decepticons die, they turn into spirits? So Optimus Prime was never, truly dead? Don't mess with my childhood Hasbro!
This new robot, Ectotron, is part of Hasbro's Transformers Generations Collaborative line, and looks like he's dressed in the classic Ghostbusters overalls when in robot mode, complete with a name over his left chest. The entire set, priced at US$40, comes with a proton pack and paranormal activity-detecting goggles. Don't ask us how differently a Transformer proton pack works differently from regular laser weapons though.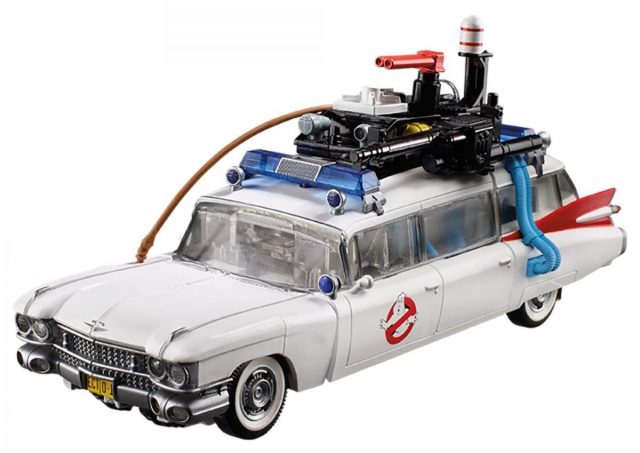 The design is pretty decent, and it is making us wonder – won't this be a great movie crossover? Well, just as long as we keep Michael Bay and the ladies out of it, it might stand a chance of succeeding.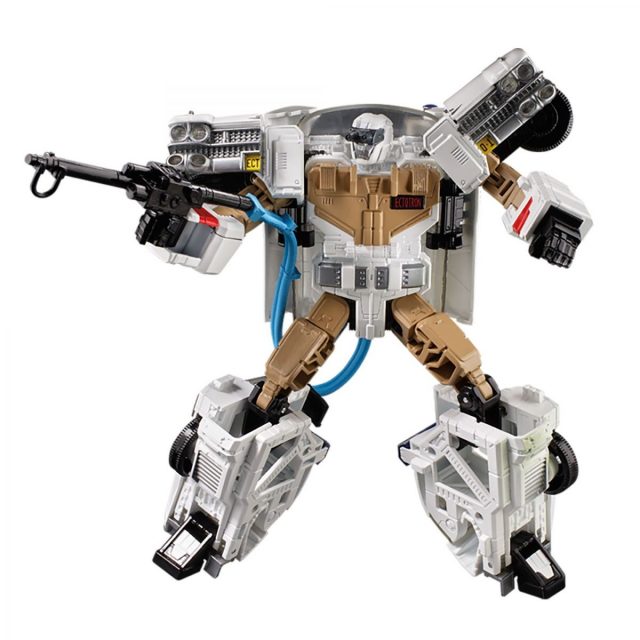 This isn't the first time the Transformers have crossed over with other properties. In the early 2000, Hasbro released a series of Star Wars + Transformers figurines, which included a Star Wars Deluxe Transformer Millenium Falcon that transform into both Han Solo and Chewbacca.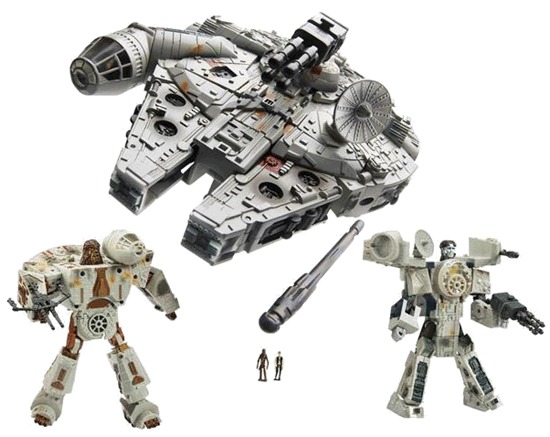 It looks as if this Ectotron was designed to catch human spirits, which is why he also comes along with a non-transforming Slimer figure. Again, we're not sure if it's because they are buddies, of if Slimer is the poor ghostly victim yet again.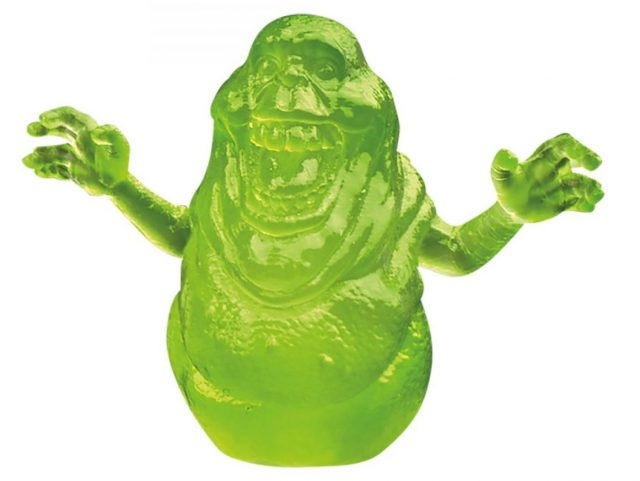 Alas, Ectotron doesn't come with any Peter, Ray, Egon or Winston, or even the Keymaster. He transform from a seven-inch long Ghostbusters Ecto-1 vehicle to a robot in about 22 steps, which is pretty decent. It will launch in early June in the US as an exclusive to GameStop. Fans can already pre-order it now for US$39.99.
There's no word yet if it will be released in other parts of the world, but there have been instances of US exclusives hitting local retail, so let's keep your fingers, and not the streams, crossed.
---

Drop a Facebook comment below!