X019 is the biggest event of the year for Microsoft, outside of E3. This blowout bonanza spans from November 14 to 16 and is positioned as a celebration of gaming.
Held in London this year, X019 is Xbox's way of providing new updates and making big announcements to their fans. You can watch all the announcements from the first day above or skip ahead and check out all you need to know below.
---
Project xCloud
Imagine taking your Xbox with you everywhere you went, that's essentially what Project xCloud is. With this, users are able to play Xbox games on their mobile devices. Last month, they opened the preview up to players in South Korea, United Kingdom and the United States.
The latest development for Project xCloud is there are now over 50 games for players to choose from, including fan-favourites like Devil May Cry 5 and Forza Horizon 4. Not only that, they will be bringing this system to Windows 10 PCs in 2020 and will have more controller support so you can play with your Razer Junglecat or Sony DualShock 4.
If you live in Canada, Western Europe, Japan or India, you can get in on the action as the Project xCloud preview will be available for you next year.
Xbox Game Pass
Xbox Game Pass is stepping up its…game, as streaming will be introduced to the service next year. Players will be able to download and play games from Xbox Game Pass anywhere and anytime they like.
More than 50 games have been announced for Xbox Game Pass including 10 games from the Final Fantasy series, coming in 2020, as well as other prominent titles like Rage 2, which is available now.
Starting from November 14, Xbox Game Pass Ultimate members get three months of Discord Nitro, one month of EA Access and six months of Spotify Premium with their subscription.
Age of Empires IV
Finally! After 14 long years, we're getting another instalment to the Age of Empires franchise. The trailer features the pre-alpha gameplay and highlights two major aspects of the newest sequel. This sequel seems to be set in the Medieval era and the trailer featured two empires
Bleeding Edge (March 24, 2020)
Looking pretty similar to Overwatch, Bleeding Edge is the newest co-op multiplayer game from Ninja Theory coming to players on March 24, 2020. If you want to try out some the crazy, colourful and mechanically-enhanced characters, there will be a closed beta starting from February 14, 2020 for those who pre-order the game or are playing with Xbox Game Pass.
Drake Hollow
Created by The Molasses Flood, Drake Hollow is a new action village-building game in which you and your friends have been transported to a spooky unknown world. Set up your base, plant crops and help out the irresistibly cute vegetable people known as Drakes.
Everwild
From the creators of Sea of Thieves, Rare has created a new game with an entirely original world called Everwild. Not much is known about the premise of the game but it seems to be an RPG set in a magical world that features three characters working together and even coming face to face with an ethereal deer with flowers as antlers. Almost like Sawsbuck from Pokémon.
Grounded (Spring 2020)
This survival RPG game shrinks down you and your friends to the size of ants where you'll have to build, explore and fight to survive the terrifying landscape of your backyard. Made by Obsidian Entertainment (the people who created The Outer Worlds), Grounded is slated for release in Spring 2020 on Xbox Game Preview.
Indie games fans, this one is for you. There were a whole bunch of new games announced in this year's roundup video ranging from a classic fighting game, Streets of Rage 4, to odd and quirky games like SkateBird. Whatever tickles your fancy, there's bound to be something there for you and if you have Xbox Game Pass, you can play all of them at launch.
KartRider: Drift (2020)
Boasting over 300 million players and passing their 15th anniversary, KartRider is coming to the Xbox One in 2020 as KartRider: Drift. This free-to-play kart racing game has a variety of game modes, boundless customisation options and will feature cross-play with PC users. You can also take part in the closed beta that starts on December 5 by signing up on their website.
Last Stop
This anthology drama series takes place in modern-day London where players will follow three stories focused on the protagonists, John, Meena and Donna as they get entangled with a major supernatural phenomenon.
Tell Me Why (Summer 2020)
A gripping story of a pair of twins using their unique bond to make sense of their problematic childhood. Tyler and Alyson will work together to piece together their memories. Part of the game's plot centres around their mother and her coming to terms with his transition and identity as a transgender male. All the chapters will be released in Summer 2020.
West of Dead
In West of Dead, you'll play the cowboy version of Ghost Rider, William Mason (Ron Perlman). A gunslinger extraordinaire, it is your job to cast restless souls out of Purgatory in this fast-paced, twin-stick shooter. Currently available as an open beta on Xbox One, fans can try out the game until November 25.
The Artful Escape (2020)
This psychedelic adventure follows the inner workings of Francis Vendetti, a teen guitar prodigy on the eve of his first big performance. As he battles the legacy of a dead folk legend, he goes on a journey to inspire his stage persona. The game is set to launch sometime in 2020.
---
Other Updates
If you can't wait for Age of Empires IV, you can relive the glory days with Age of Empires II: Definitive Edition. Available now, you'll get upgraded graphics, all the DLCs and a bunch of quality of life improvements.
Xbox announced some of the special deals they have lined up for Black Friday and Cyber Monday including up to US$150 off Xbox One consoles which also applies to their bundles.
First announced at E3, fans got to take a look at the gameplay of the highly anticipated free-to-play first-person shooter, CrossfireX. It will be exclusively available on Xbox consoles.
Microsoft's Flight Simulator has dropped a very realistic trailer that shows off the gorgeous sceneries in glorious 4K.
Halo: Reach will be added to the Halo Master Chief Collection for Xbox One and PC which will be available on December 3, 2019.
Jurassic World Evolution: Return to Jurassic Park will be available on December 10.
There are a bunch of previous Kingdom Hearts games coming to the Xbox platform.
Madden NFL 20 is now available on Project xCloud Preview and more EA games are soon to follow.
Minecraft Dungeons will be coming to Xbox One in April 2020.
Planet Coaster will be making its console debut in Summer 2020.
Need a bigger challenge than Fortnite? Well then, players can look forward to Rust coming to the Xbox One in 2020.
The latest free monthly update is docking on our shores soon. Sea of Thieves: The Seabound Soul will be available on November 20th.
As November 15 rapidly approaches, Star Wars Jedi: Fallen Order gets an adorable trailer as well as additional footage which reveals a double-bladed lightsaber.
Wasteland 3 will be released May 2020.
Previously only available on PlayStation consoles, Yakuza 0, Yakuza Kiwami and Yakuza Kiwami 2 will be making their way to the Xbox One via Game Pass in early 2020.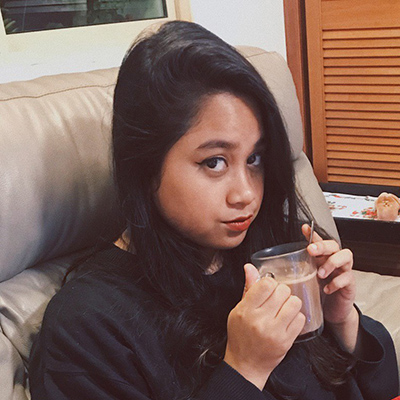 Chelsea started playing video games at a young age and has since sunk deeper into the hole of geekdom. She dreams of one day studying pop culture for a living so she can watch Netflix all day in her pyjamas.
---

Drop a Facebook comment below!

---