https://www.youtube.com/watch?v=QUlENwbiRdc
After years of being sidelined for not focusing enough on games, it is rather ironic that Microsoft is the only one of the three major hardware makers to talk about its upcoming Xbox One X game console, dubbed the most powerful game console ever made, at this year's E3 event in Los Angeles.
Sure, one can argue that both Sony and Nintendo already have their new consoles out in the market, but the Xbox One X differs from the PlayStation 4 Pro and Nintendo Switch in one fundamental way – it's focused entirely on bringing the best games to your home.
The Pro, while powerful, was meant to support the PS VR virtual reality headset, while the Switch is trying to merge mobile and home gaming into one handheld.
On the other hand, Microsoft is not allowing new ideas and peripherals to steer its goal towards making a monster of a gaming device built solely for games. God knows it learned a harsh lesson from the fun but not too game-focused peripheral, the Kinect, and has now decided to simply reward gamers for what they want – hardcore action.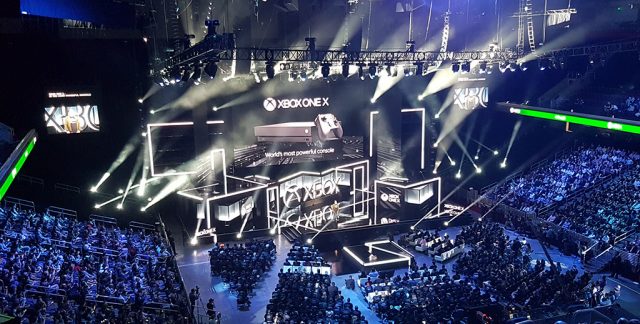 Microsoft finally lifted the covers off their new console, the Xbox One X (previously known as Project Scorpio). Not only is it the most powerful console ever, it even comes in at a smaller form factor than their 11-month old Xbox One S. In fact, it's the smallest console the company has ever produced.
So no, the realm of mixed reality is not something the Xbox is geared towards, simply because it has a healthy PC installed base for that. Said Head of Xbox Operations, Dave McCarthy, "In terms of mixed reality, our focus right now is definitely in the PC space. Simply because it is a very open platform from a developer's perspective, and also due to its huge install base."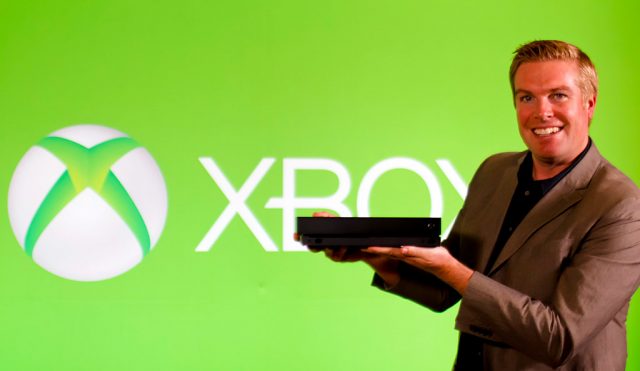 That said, there is nothing preventing Microsoft from allowing VR, or whatever new fangled accessory pops up in the future, simply because the Xbox One X was built for the future in mind. Just as how its Kinect motion sensor had a small installed base, the same can be said for VR on consoles or PC – the installed base is so small, Microsoft has other fish to fry while its competitors try to grow the pie. Once it's big enough, the Xbox One X will be waiting.
It currently comes with 40% more power than any other console, and produces 6 teraflops of graphical power, thanks to a custom GPU engine that runs at 1172MHz. Both those metrics put it significantly ahead of Sony's PlayStation 4 Pro, which clocks in at 4.2 teraflops, running at 911MHz. It's this extra juice that enables the Xbox One X to support HDR, as well as 4K Ultra HD resolution, running at 60 frames per second (fps).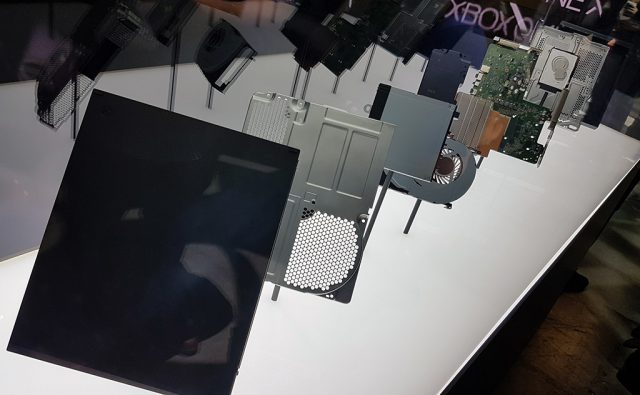 Wait, so what if you don't own a 4K display yet? Fret not, as Microsoft has you covered. Games will still have better textures, smoother framerates and faster load times than those on the older current generation crop of consoles. It even has the ability to play 4K UHD Blu-rays and output audio in Dolby Atmos!
Think of it as the most powerful gaming PC you need right now.
Putting Things into Perspective
A performance gaming PC that can handle 4K resolution for games at 60fps will easily set you back by at least S$2,000, and this excludes the price of the screen or speaker system. The Xbox One X, when released later this year, will be priced at S$699 (US$499). Even if you also bought the PlayStation 4 Pro at S$599, your total spend would leave you with more than enough money to even get a 24-inch 4K monitor at around S$400.
While you're at it, you'd might as well go ahead and complete your ultimate gaming setup with a decent value for money soundbar that can deliver the 7.1 Dolby Surround Sound for your games. I would strongly recommend the Creative Sound BlasterX Katana (read our review here), which can go as low as S$300+ when on offer. With that, your total damage would end up being just slightly over S$2,000, and you get a complete setup to play ALL GAMES.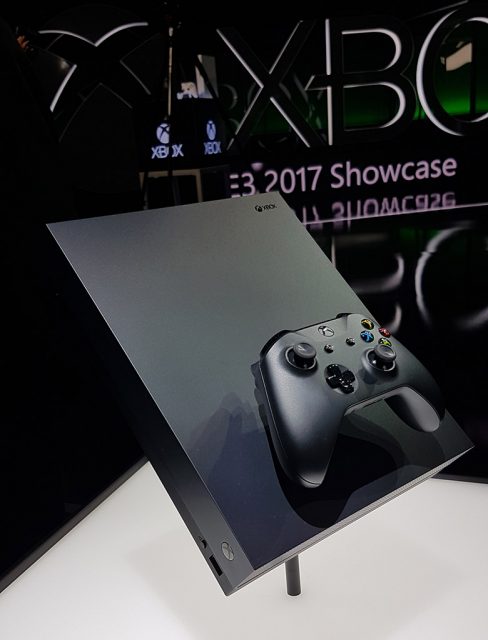 Console Exclusives
The days for third-party console exclusives are just about over, because they don't matter the way the hardware makers believe it to be. That fact is that many of us own multiple systems, just like how many of us own a desktop and a laptop, or a smartphone and a tablet. Games consoles are the same.
Sure, games with Zelda, Master Chief or Kratos will definitely sell more consoles, but it is simply proof that if you build it well, consumers will come. Yes, console exclusive games are a big deciding factor for gamers in making their choices, but look at how many gamers own multiple consoles or systems?
With the Nintendo Switch, it's the most clear cut. You buy the console because you want to get your hands on Super Mario Odyssey, Mario Kart 8 Deluxe and of course The Legend of Zelda: Breath of the Wild. That's about it, there isn't much else to consider at this point.
This week, Microsoft showed off the absolutely stunning Forza Motorsport 7, along with three other AAA titles, Crackdown 3, State of Decay 2 and Sea of Thieves. If they don't suit your fancy, Microsoft makes up for this by having a massive ensemble of other intriguing and innovative indie game titles with a few stand-outs like Ori and the Will of the Wisp and Cuphead.
As for the PlayStation 4, the upcoming God of War looks amazing, and the new Spider-Man is set to be a winner, but during the hour long trailer montage, one thing was evident – there is no way those games are coming by the end of the year, and upcoming AAA titles such as Days Gone, Detroit: Become Human and the remake of Shadow of the Colossus, are only seeing the light of day in 2018.
You, The Gamer, Wins
Having seen what PlayStation, Xbox, Ubisoft, Bethesda, EA, and the PC Gaming Show had to offer at their respective press conferences over the last few days, it's not a matter of who wins E3. And it's not even about who has the better exclusives than the other. At the end of the day, it's different strokes for different gamers.
Now that the Xbox One X has closed the gap with high-end PC gaming by matching the performance and trumping in the value department, there is less need to make a choice between the three consoles. Or fourth if you consider the PC.
If you're concerned about visual and audio quality, but don't want to chase processors, graphics cards or upgrades, the Xbox One X is all of that, in one tiny box, built with solid franchises around it.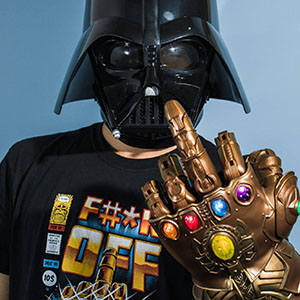 Yonk is a geek who is fortunate enough to have an equally geeky Star Wars fan for a wife, who owns a LEGO Millennium Falcon encased in a glass coffee table as their home's centre-piece.
---

Drop a Facebook comment below!