It is that time of year once again, and by that we mean Lazada's 8th birthday is just round the corner and we all know what that means. Deals, promotions, and even more deals.
Happening on 27 March, Lazada's 8th Birthday celebration will see tons of promotions from over 200 brands, as well as a storewide Flash Sale from 12am to 2am. 88 Surprise Boxes and collectible vouchers from Lazada's affiliated banks such as Standard Chartered, HSBC, Citibank, UOB and DBS will also be up for grabs.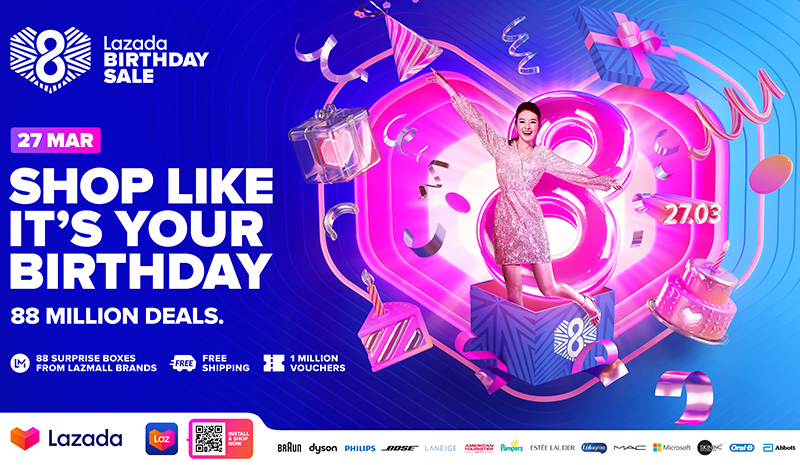 Of course, one should definitely not miss the Pre-Sale deals happening from 20 to 26 March where shoppers will get to leave a non-refundable deposit on selected items to have it reserved for them. This Pre-Sale offers the deepest discount and full payment for the item will only be made on 27 March itself.
With so many items on sale, you might be a little lost on where to start. Which is where we come in with our super handy dandy guide on which toy deals you should not miss during Lazada's 8th Birthday sale. (For those looking for tech products to buy, don't worry as we have a guide for that too!)
Additionally, we'll go the extra mile to guess the sale price for each item. Just take note that our guess is only speculative, and may not reflect in the final sale price on the day itself.
---
HASBRO
Original Price: $199.90
Predicted Sale Price: $163.90
Inspired by the power gauntlet built by Iron Man Tony Stark in Avengers: Endgame, the Marvel Legends Avengers: Endgame Electronic Power Gauntlet comes with all six infinity stones with glowing light and sound effects. The gauntlet also comes with articulated electronic finger joints and a fierce-looking fist lock display mode for you to fix your poses when taking photos or posing.
---
Original Price: $199.90
Predicted Sale Price: $163.90
Get to roleplay as none other than Frank Castle aka The Punisher with Hasbro Marvel Legends The Punisher Premium Electronic Helmet. This 1:1 scale electronic helmet is not only highly detailed but also comes with electronic lights and sounds, two glowing LED eyes, a magnetized faceplate that can be detached and then connected to the top of the helmet.
---
Original Price: $149.90
Predicted Sale Price: $122.90
Roleplay as one of the Stormtroopers from Star Wars with the Imperial Stormtrooper Electronic Voice Changer Helmet. Not only is the helmet a movie-accurate replica that's great to display in your home, but it can also be used to recreate iconic Star Wars moments. The helmet also comes with a voice distorter for you to sound just like an Imperial Stormtrooper from the Galactic Empire.
---
Original Price: $199.90
Predicted Sale Price: $159.90
Get to roleplay as an Incinerator Stormtrooper with this Premium Electronic Helmet (flamethrowers and heat-resistant armour not included). The helmet comes with a voice changer that distorts the wearer's voice so you can sound just like an Incinerator Stormtrooper from The Mandalorian live-action TV series on Disney Plus.
---
Original Price: $199.90
Predicted Sale Price: $163.90
Strike fear among your Jedi friends with The Black Series Darth Vader Premium Electronic Helmet. Not only does it come with a movie-accurate design, it also comes with movie-accurate sounds. Such as breathing sounds effects once the helmet's collar is worn, or helmet sealing and removal sound effects when the helmet is being fitted onto or removed from the collar.
---
Original Price: $160
Predicted Sale Price: $59.90
Cue the imperial march, the Sith Lord Darth Vader is here. The Black Series Hyperreal Darth Vader Premium action figure comes with realistic detailing and 28 points of hyper articulation to allow fans to create lifelike poses to reenact scenes from the movie. The design of the action figure is based on Star Wars Episode V: The Empire Strikes Back.
---
Original Price: $99.90
Predicted Sale Price: $41.90
Be one with the Force with Star Wars Lightsaber Academy Interactive Battle Lightsaber. Paired with the Lightsaber Academy app, the Lightsaber is able to track the angle, speed, and accuracy of the user's moves to ensure they're on the right path to becoming a master lightsaber user.
---
Original Price: $199.90
Predicted Sale Price: $53.90
Get your very own BB-8 with the Star Wars: The Last Jedi Hyperdrive BB-8. It is able to move in any direction – front, back, and side-to-side. Users can also use the HyperdriveUse joystick to activate the Hyperdrive Mode on BB-8. Now, all we need it to do is be able to give out adorable little beeps in response to your questions.
---
Original Price: $49.90
Predicted Sale Price: $39.90
Everyone's favourite fast-dealing property trading game Monopoly is back with its Singapore Edition that comes with new tokens such as the Rubber Ducky, Tyrannosaurus Rex, and Penguin.
---
Original Price: $99.90
Predicted Sale Price: $81.90
Experience extreme distance, accuracy, and speed with the Nerf Ultra One Blaster. Designed to take your games to the next level, this blaster comes with the power to fire darts up to 25 metres across and has the capacity to hold up to 25 Nerf Ultra darts.
---
Original Price: $99.90
Predicted Sale Price: $81.90
This Studio Series Leader Class Megatron action figure comes with 3 detailed accessories, including a cape, blaster, and removable chains accessories modelled after the ones Megatron uses in the film Transformers: Dark of the Moon.
---
LEGO
Original Price: $379.90
Predicted Sale Price: $329.90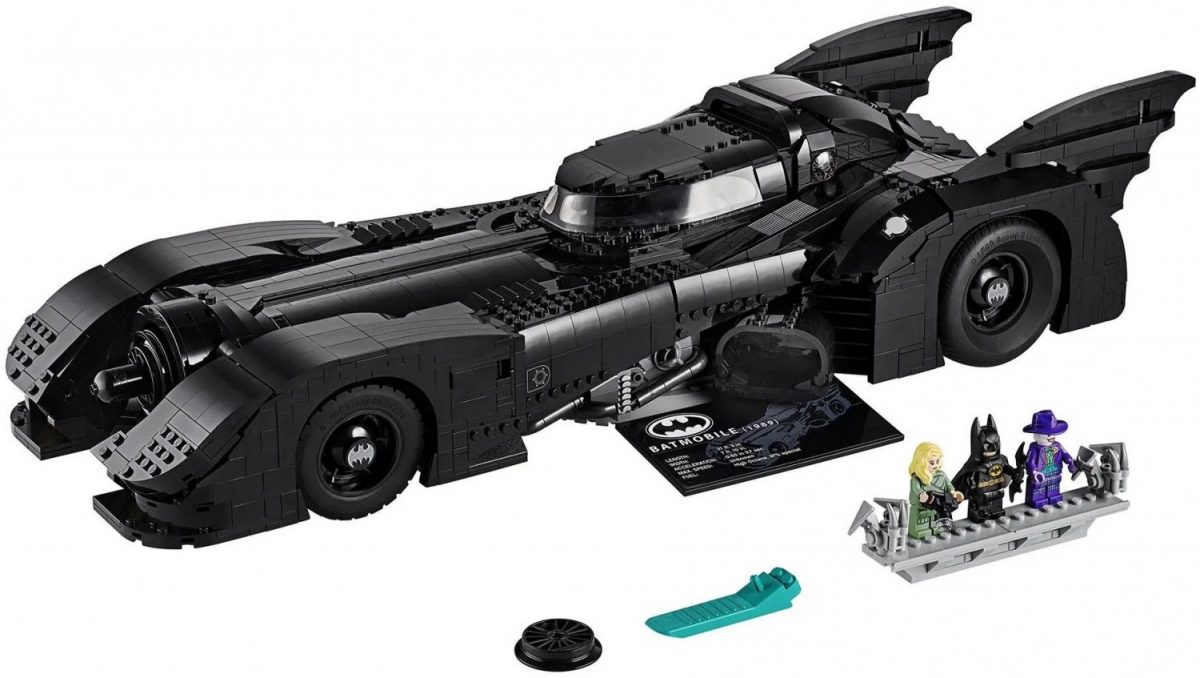 LEGO released the DC Comics Batman 1989 Batmobile to celebrate the 30th anniversary of one of the most iconic Batman movies ever, Tim Burton's 1989 Batman movie. Sporting the classic glossy black monochrome finish, the 1989 Batmobile is truly the dream LEGO set of any Batman fan. It comes with a detailed cockpit, machine guns that pop out of the car, a rotating display stand, and 3 LEGO Batman minifigures: Batman, the Joker, and Vicki Vale.
---
Original Price: $1,099.90
Predicted Sale Price: $879.90
Be the envy of your fellow friends and Star Wars fans with the LEGO Star Wars Imperial Star Destroyer which includes swivelling guns, a tilting radar dish, huge engine exhausts and intricate surface detailing. As well as an attachable buildable scale version Tantive IV starship for added Star Wars: A New Hope authenticity. It also comes with an Imperial Officer and Imperial Crewmember minifigures.
---
Original Price: $349.90
Predicted Sale Price: $279.92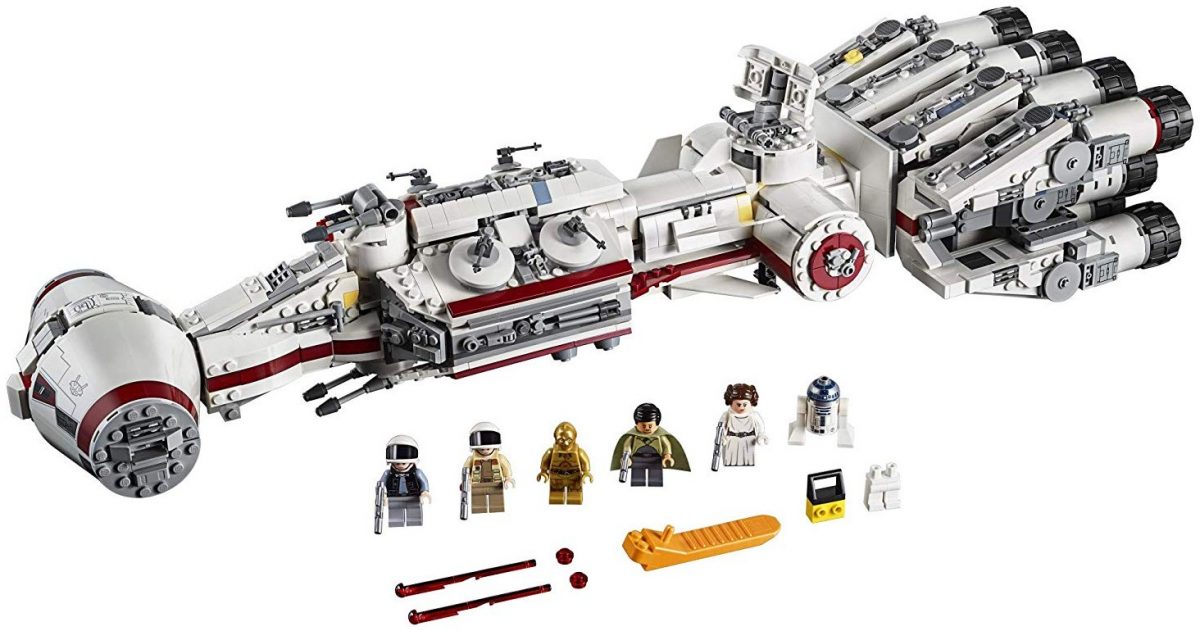 Get to build your very own Tantive IV with this LEGO Star Wars set, complete with accessible interior, massive engines, and detachable escape pods for you to reenact epic Star Wars moments. This set will come with five minifigs, including Bail Organa, Princess Leia, Captain Antilles, C-3PO, a Rebel Fleet Trooper, and an R2-D2 droid.
---
Original Price: $349.90
Predicted Sale Price: $279.92
Get to play in the Upside Down with the LEGO Stranger Things The Upside Down set based on the hit Netflix original series Stranger Things. The set also comes with 8 Stranger Things characters: Eleven, Mike Wheeler, Lucas Sinclair, Dustin Henderson, Will Byers, Joyce Byers, Chief Jim Hopper and the terrifying Demogorgon.
---
Original Price: $649.90
Predicted Sale Price: $519.20
The perfect gift for any Potterhead, this LEGO Harry Potter set comes with 6020 to help build the perfect Hogwarts Castle, complete with classrooms, towers, Whomping Willow, Hagrid's hut and 5 buildable boats for you to bring new first-years in. The set also includes minifigures of the four founders of the Hogwarts houses: Godric Gryffindor, Helga Hufflepuff, Salazar Slytherin, and Rowena Ravenclaw. Not just that, it also comes with 27 microfigures, 5 Dementors, Aragog and Basilisk figures, and a buildable Hungarian Horntail dragon figure.
---
Original Price: $279.90
Predicted Sale Price: $223.92
It's time to enter the world of GT endurance racing with the LEGO Technic Porsche 911 RSR set. This LEGO replica comes with realistic details such as aerodynamic bodywork, black spoked rims, working differential, working steering, independent suspension and a six-cylinder boxer engine with moving pistons. Perfect for fans of endurance racing to build their very own replica.
---
Original Price: $229.90
Predicted Sale Price: $183.92
Relive the 1960s with the beautiful Ford Mustang GT complete with dark-blue bodywork, white racing stripes, 5-spoke rims with rugged tires, detailed interior, V8 engine. It also comes with other customization add-ons such as the supercharger, rear ducktail spoiler, beefy exhaust pipes, front chin spoiler and a nitrous oxide tank.
---
Original Price: $299.90
Predicted Sale Price: $244.92
Get to build your very own land rover with the LEGO Technic Land Rover Defender set. It comes with realistic features such as a detailed dashboard, working steering wheel, gear section with 2 levers for engaging high or low gear ratios and a selector for changing gear, plus forward-folding seats for visual access to the gearbox.
---
Original Price: $359.90
Predicted Sale Price: $287.92
Not only will you get to build an off-roader with this LEGO Technic set but you will also be able to control it via the LEGO Technic Control app. This 4×4 x-treme off-roader is powered by an advanced Smart Hub with 3 motors and controlled via the app to give its users an incredibly fun and immersive plat experience. According to LEGO, this kit will help kids "learn advanced elements of engineering while improving creative problem-solving skills".
---
One last word of advice: put the items you wish to purchase into your cart first before the sale starts so you will be able to quickly check them out the moment the sale goes live.
And also, happy shopping!
---

Drop a Facebook comment below!