Everyone remembers and loves Tony Stark/Iron Man, whose swan song in Avengers: Endgame has caused his popularity to skyrocket to kingdom come. Everyone wants to don his suit and feel the power from his helmet. And after several successful turns in the Marvel Cinematic Universe, audiences also remember his best bud James "Rhodey" Rhodes, who dons a similar costume as War Machine.
But not everybody remembers, or even is aware of the fact that, at one point in time in the comic books, Frank Castle a.k.a The Punisher took hold of War Machine's suit and wreaked havoc on his foes. Those were good times, and Hasbro has capitalised on it, with the new Marvel Legends Series Gamerverse Punisher War Machine Helmet.
While the 2016 Marvel Legends Iron Man Helmet is all about the class, polish and sleekness of Tony Stark/Iron Man suit, this one is its exact opposite in terms of design. Inspired by the 2016 comics, and more specifically the version as seen in the Marvel Future Fight mobile game, the Punisher War Machine just screams Frank Castle — battered, bloodthirsty and brutal, and it's just the way we love it.
While the matte finish on the helmet is all about creating an unassuming, yet menacing look, the weathering and dirt effects seriously elevate the look to greater, bloody heights. Who would've thought the Punisher's white skull logo, hastily sprayed on, would fit so well on the War Machine helmet?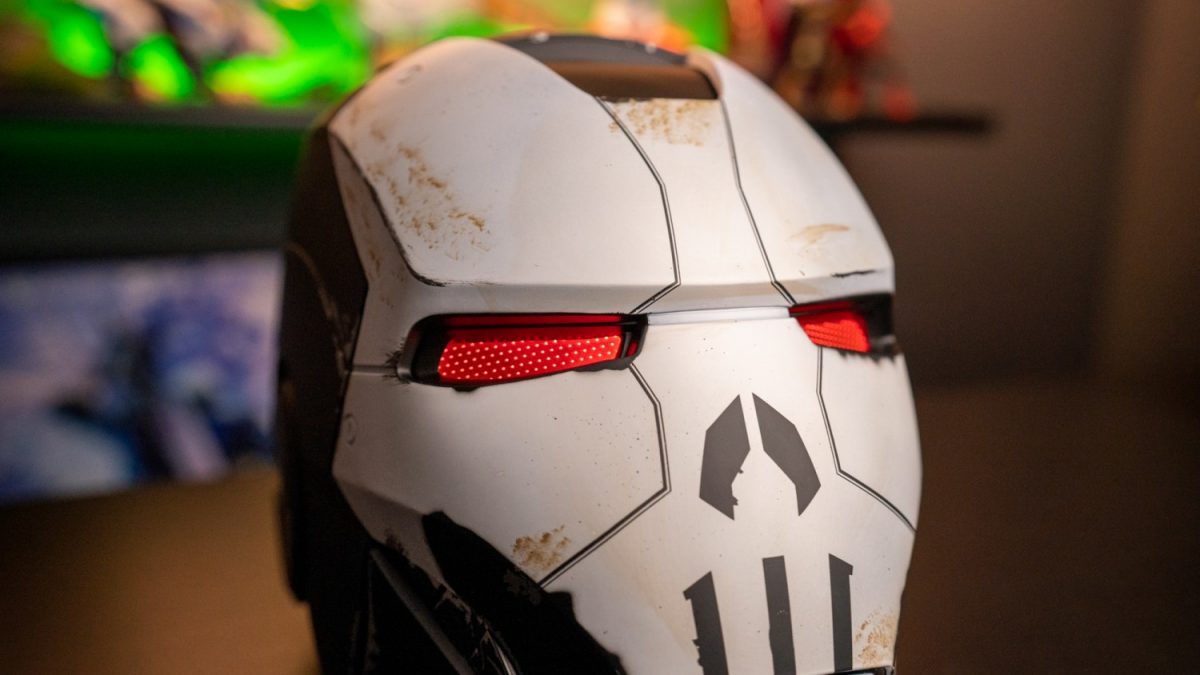 Not to mention how the eyes light up a sinister crimson once you activate it (it's nice that Hasbro didn't just stick to the regular white as seen in the Iron Man helmet). It's all about recreating a certain atmosphere, and Hasbro has nailed Frank Castle's persona on the aesthetic end of things.
The overall build quality of the Punisher War Machine helmet is pretty good as well, and not just on the exterior. Wearing it is a relatively simple feat – after adjusting the inner straps, simply unhinge the back portion of the helmet, and slip it on as if it were a motorcycle helmet. The faceplate comes off by pressing on the catches at the cheek area, where it slides off with a smooth motion, accompanied by a really satisfying electronic sound.
Like its predecessor, the faceplate doesn't lift via a pivot, sadly, though magnets holding it more than make up for it, so you're more than assured that you can leave it half-open and not have it drop as you pose for pictures. This is also another aspect where the paint job really shines, as the helmet in its half-open state resembles the gaping maw of a skeleton, as if the Punisher War Machine helmet has come alive.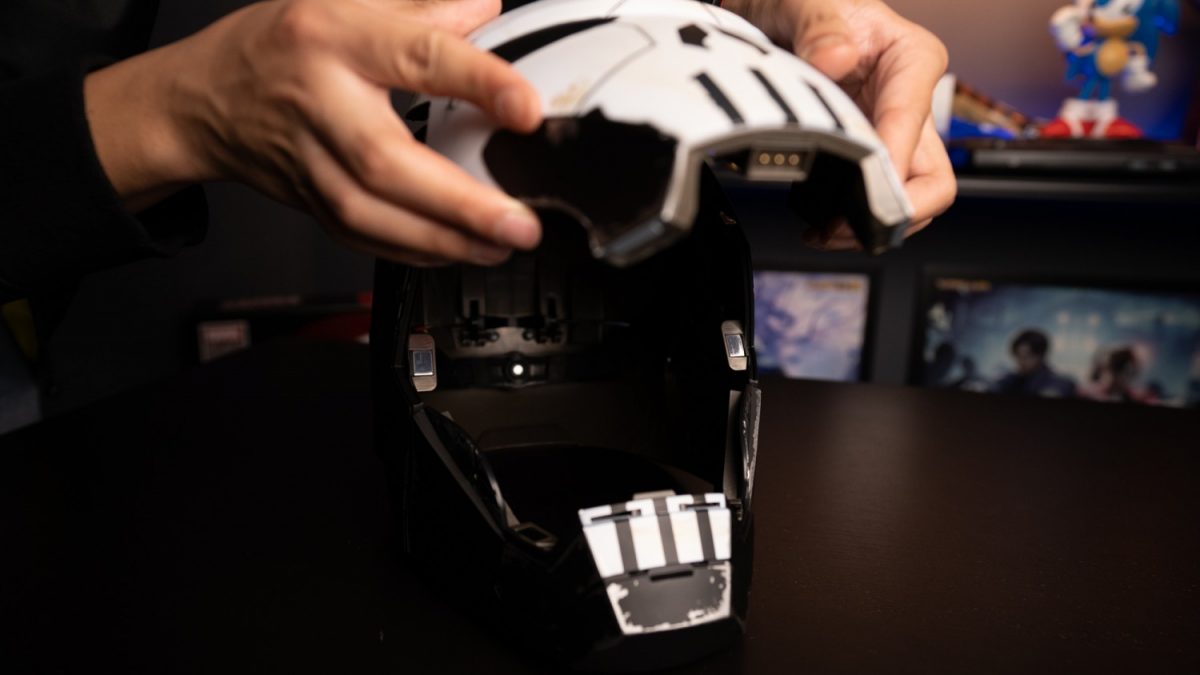 Its interior is the exact same as the Iron Man one, and for better or worse, that's ultimately a mixed bag. It seems Hasbro only attempted to do a visual overhaul for the helmet, but didn't try to improve on the ergonomics. The straps, though easily adjustable, are still not as secure as you'd want them to be, leaving a little bit of wobble even after tightening them to the max.
If you've a large head, you may have trouble wearing this one, as parts on the temple and forehead feel slightly narrow. The eye holes are still small slits, making vision rather limited (and it doesn't help that the red lighting, though visually really cool, serves to frustrate more than aid most of the time).
The hatches on the back still don't close as smoothly as you'd like, and wearing this helmet is still a heaty affair, with the lack of proper ventilation equating to really, really stuffy times while wearing it. Again, thankfully the faceplate comes off rather easily so you can breathe a bit. But when all is said and done, we think the Punisher War Machine helmet is a job well done by Hasbro.
Honestly, the superb attention to detail on the exterior and LED lighting alone are good enough reasons for you to get it, especially if you already have the Iron Man helmet, the Ant-Man helmet, or even the Power Gauntlet, to show it off alongside. If not, it's still great on its own, and for US$99.99 (S$199.99), it's quite the steal, all things considered.
GEEK REVIEW SCORE
Summary
Hasbro really outdid themselves with this new helmet. The Punisher in the War Machine suit? It'd be a crime not to do a replica of it. And replicate it well they did.
Overall
9.5/10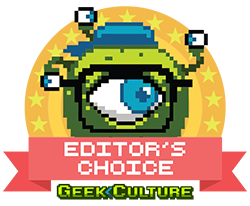 Aesthetics -

10/10

Build Quality -

8.5/10

Value -

9.5/10

Geek Satisfaction -

10/10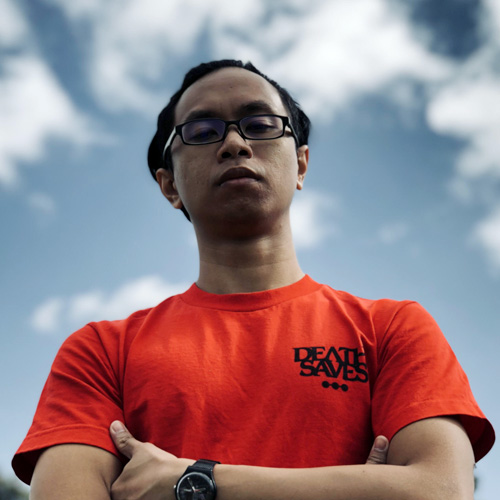 Marion has a serious RPG addiction. Sometimes it bleeds into real life; he forgets to sleep because he thinks he has a Witcher's body clock. Forgive him in advance if he suddenly blurts out terms such as "Mind Flayer" and "Magic Missile", because never once does he stop thinking about his next Dungeons & Dragons game.