Ah, Stormtroopers. One of the most iconic pieces in pop culture history that have been celebrated to no end ever since the debut of Star Wars: A New Hope back in 1977. Of all the characters in the movies, these guys have been, in a way, the backbone of the franchise. Even if their reputation far surpasses their abilities, since we also know them as soldiers who constantly miss all their shots.
The amount of Star Wars cosplay has always been increasing exponentially over the years, especially on the iconic white-and-black soldiers of the Galactic Empire and First Order. The advent of The Rise of Skywalker has made it even more so, without a doubt.
And if you're not big on cosplay but want to get in on the Stormtrooper action, toy-maker Hasbro has just the thing for you: their new Star Wars Black Series Incinerator Stormtrooper Helmet.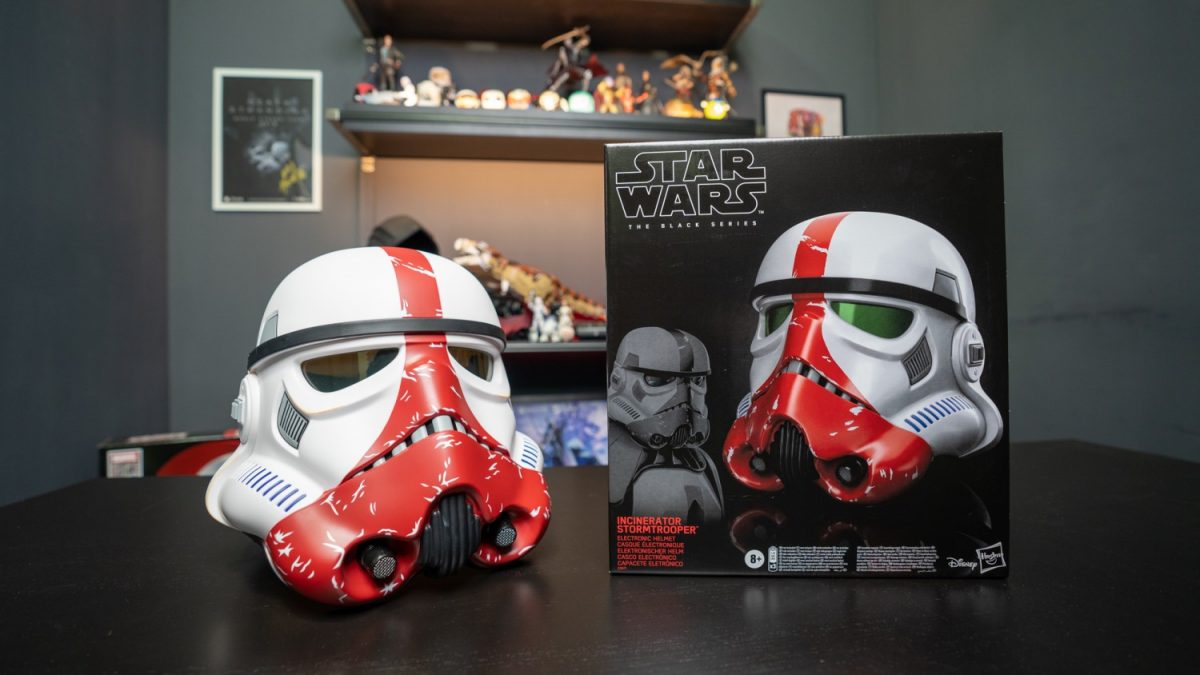 Before we continue, you might be wondering where exactly this type of Stormtrooper was first seen in Star Wars. These flamethrower-wielding Stormtroopers actually first appeared in the Star Wars: The Force Unleashed video game in 2008, and are only making their first live-action appearance in The Mandalorian on Disney+. Good on Jon Favreau for bringing this badass Stormtrooper variant to the series canon.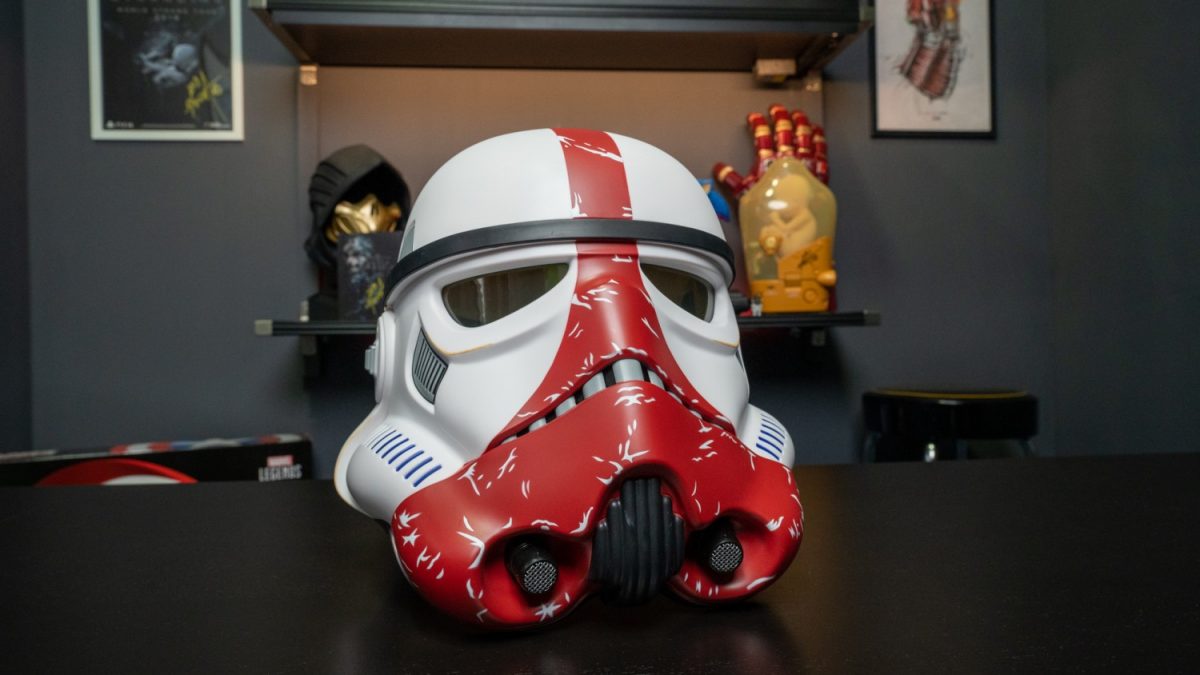 But we digress. This helmet is, in essence, a palette swap of the 2016 Imperial Stormtrooper Helmet, but with a couple of tweaks. Most strikingly, it sports a red strip of paint that streaks from the centre of the head and spills over to the mouth area at the front. Also, unlike its vanilla counterpart, which is clean and glossy, this one sports a more battered, dirty matte look for contrast. However, it would've been a tad more interesting if actual contouring was done for all the little kinks and chipping on the helmet.
In any case, wearing the helmet is a relatively smooth affair. On under the hood, you'll find padding for the crown of your head, which comes with an adjustable strap, and on the nose as well. Despite not having a catch to open up, the helmet is spacious enough for even large heads to fit in. The strap can be adjusted such that it doesn't feel too big for smaller heads to wear. The visors are big enough so that you can see quite a lot, especially those pesky Rebel X-wing fighters.
Even after tightening the strap to the max, we've found that it isn't the tightest fit, simply because the helmet is only fastened by just one strap. If there were additional padding by the cheeks and chin, it might've been a might better fit.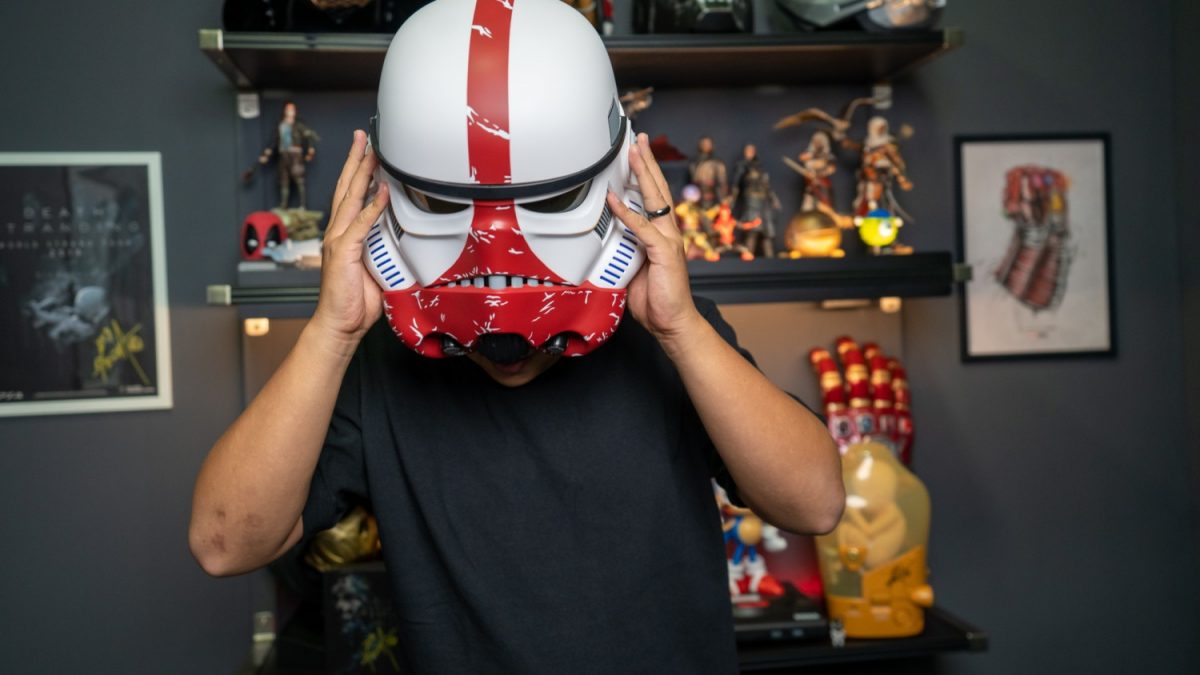 And just like the regular Stormtrooper helmet, the Incinerator variant also comes with voice modulation. There's a button on the right side of the helmet that, when pressed, distorts your voice when you speak through the mouthpiece on the helmet's underside. Just make sure it has a working trio of AAA batteries.
Sadly, there isn't much of a difference to the regular Stormtrooper in terms of voice distortion, which is a missed opportunity for Hasbro. Still, it doesn't mean the voice modulation isn't any less cool.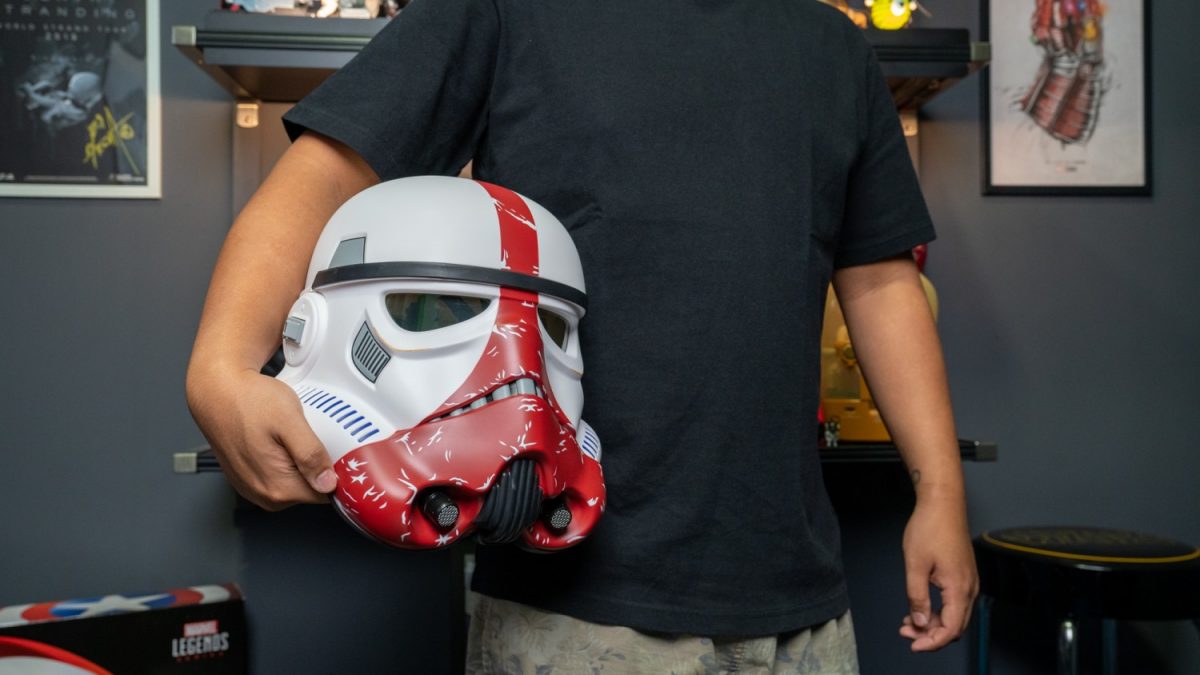 All things considered, the Star Wars Black Series Incinerator Stormtrooper Helmet is an absolute gem, especially if you want something unique to add to your Star Wars collection. At US$99.99, you'll most certainly get a ton of bang for your buck.
GEEK REVIEW SCORE
Summary
Beat-up, battered and beautiful, the incinerator stormtrooper packs a great deal of detail and attitude, and will make for a great addition to any Star Wars collection.
Overall
9/10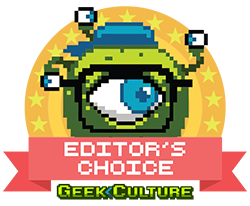 Aesthetics -

9/10

Build Quality -

9/10

Value -

9/10

Geek Satisfaction -

9/10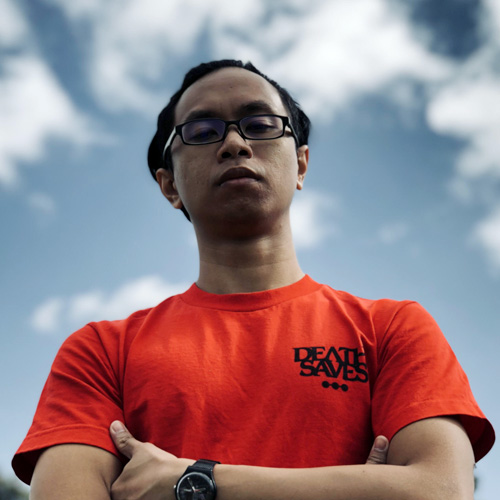 Marion has a serious RPG addiction. Sometimes it bleeds into real life; he forgets to sleep because he thinks he has a Witcher's body clock. Forgive him in advance if he suddenly blurts out terms such as "Mind Flayer" and "Magic Missile", because never once does he stop thinking about his next Dungeons & Dragons game.