With 11.11 right around the corner, it's not just e-commerce platforms that are gearing up for the upcoming sale – brands are also hoping to cash in on the online sales event. Premium tech brand Dyson has announced that it will be offering a range of limited-time offers on its selection of tech products at its various Dyson Service Centres and Demo Stores in Singapore, as well as on its official website.
Dyson will also be having limited-time 11.11 offers on e-commerce sites such as Lazada. If you are an aspiring Dyson owner, or are simply looking for a new premium hair dryer or cordless vacuum, then do read on as we share some amazing geek-tastic deals on Dyson products.

We've covered the company's products a fair bit and while prices tend to lean towards more on the high side of things, the sale price might be the sweet spot for you to pull the trigger.
---
As we have learned in recent years, extreme heat can easily damage hair, which in turn makes it a lot dryer, with not as much shine as a healthy head of hair should have. This is where Dyson comes in with its Supersonic Hair Dryer which measures the temperature of the air its releasing 40 times a second, to ensure the heat is regulated and to prevent extreme heat damage. What's more, according to Dyson, the motor on the Hair Dryer is on average six times faster than the motor on other hair dryers, which ensures that users get to dry and style their hair quickly and precisely.
---
Straighten your hair efficiently with the Dyson Corrale Straightener which comes with copper alloy plates that flex around your hair to gather it neatly for more precise styling. This reduces the need for you to go over your hair with the straightener again, thus helping to reduce heat damage caused to your hair. It comes with an integrated sensor system as well that regulates the temperature of the plates 100 times a second so it will never exceed the temperature you have set for it.
---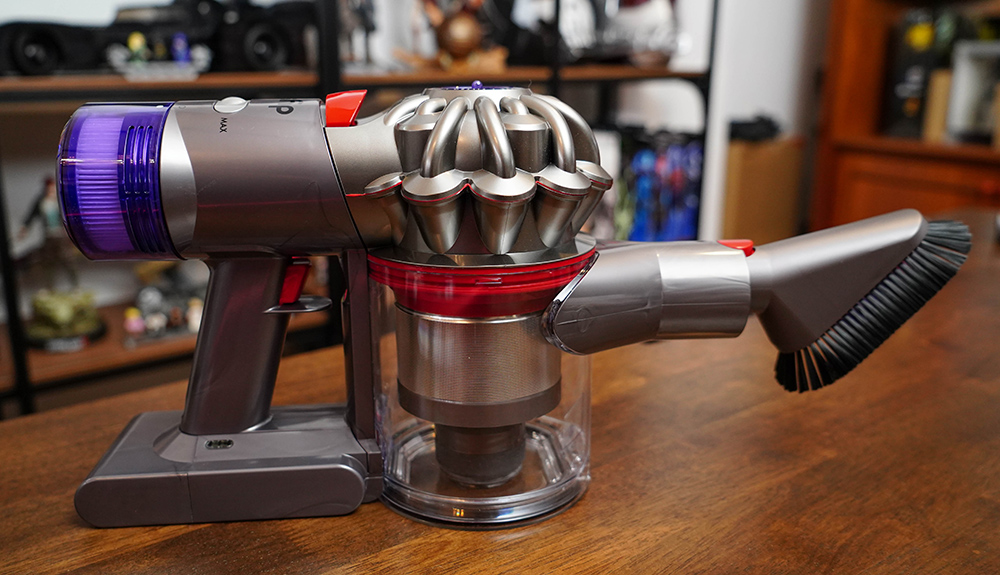 The small and light V8 Slim Fluffy is one of Dyson's most budget-friendly vacuum cleaners available in the market now. It is powered by Dyson's digital motor V8 which is capable of spinning up to 110,000rpm which means you'll get to enjoy an extremely strong suction from the vacuum. Meanwhile, it is acoustically engineered to absorb vibrations to reduce noise levels when vacuuming, so you won't need to worry about having to shout to have yourself heard while the V8 Sim Fluffy is being used. What's more, it comes with two power modes, a Powerful suction mode that can last for 40 minutes on a full charge, and an Intensive spot-cleaning mode which can last for 30 minutes on a full charge.
---
The Dyson V10 Fluffy is here to ensure that you get a sufficiently deep clean in your house anytime it is used thanks to its powerful suction. It comes with three power modes that you can adjust to ensure that you have the right power set for the task and floor type you are cleaning. It also comes with up to 60 minutes of use with a full charge to ensure you are able to clean your house without needing to pause in between to charge up your vacuum. As with all Dyson vacuums, its cordless body ensures that you have no cumbersome wires getting in your way when cleaning the house.
---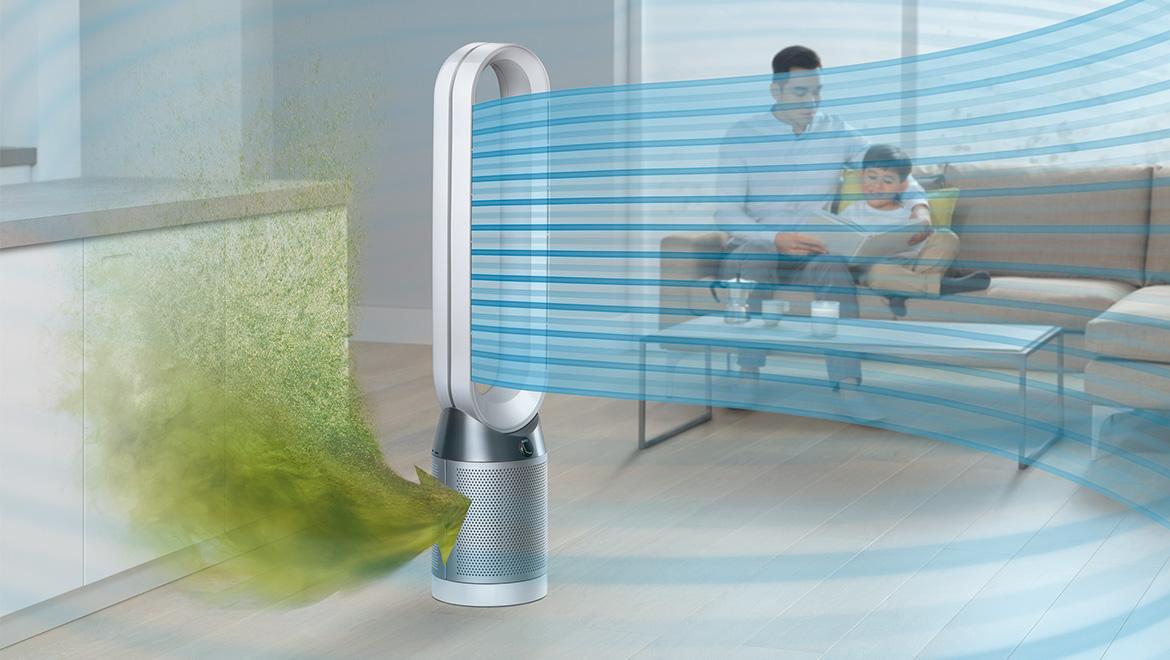 With most of us staying indoors more often now, it is important to ensure that our home remains as pollutant-free as possible. Which is where Dyson comes in with their Pure Cool Air Purifier Tower Fan which doubles as both a fan and an air purifier. It boasts the ability to capture harmful pollutants as small as PM0.1, which includes bacteria and viruses, as well as the ability to sense and display the current air quality of your home, to help give you peace of mind whilst staying indoors.
---
As mentioned above, ensuring that air the inside of your home stays clean and pollutant-free is vital for one's health, with studies showing that homes can sometimes be up to seven times more polluted than the air outside. This will result in more people having allergic or sinus-related issues. One way to combat this is through an air purifier, and if you are looking for a smaller alternative to the Fan Tower above, then you can consider the Pure Cool Me Personal Purifying Fan which can easily fit on your study or bedside desk to project purified and filtered air to you. You can easily adjust the position of the dome and to control the airflow that is reaching you, as well as monitor your machine's status through the LCD screen on the device.
---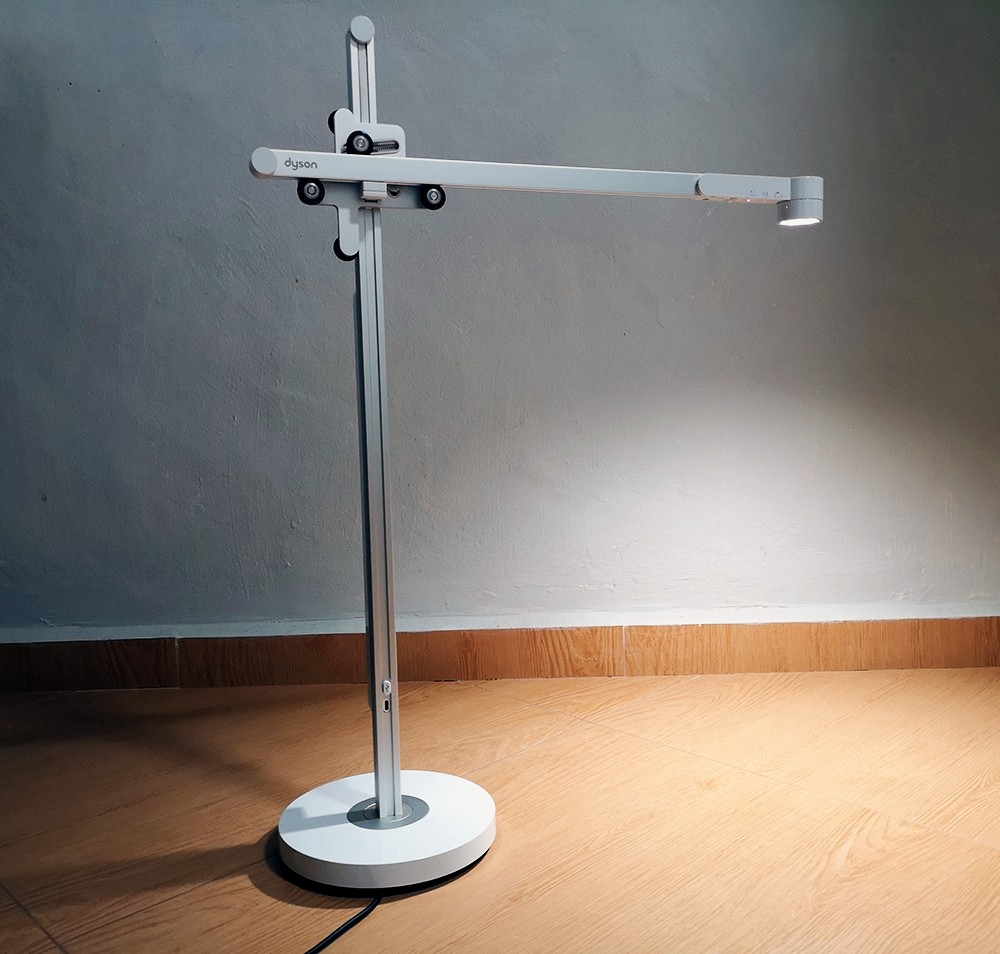 Reduce eye strain when working or studying at your desk with the Dyson Lightcycle Desk Light. It comes with a variety of modes, such as Precision Mode for when you need high-intensity light for intricate tasks or when working with colours, and Relax Mode which gives users a warm, and relaxing colour temperature that's still bright enough for reading. It comes with 3 Axis Glide motions that lets you adjust the light exactly to where you need it with minimal effort. Furthermore, you can also use the Dyson Link app that lets you quickly adjust the light for your given mood and task.
---
There you have it, our quick buyer's guide to Dyson products for 11.11. If you are still looking for deals then you'll not want to miss our guide to Lazada's 11.11 sale 2020. You can also check Dyson's official website for more exclusive deals.