As we have previously mentioned in our list of top cordless vacuums in Singapore, there are numerous factors to take into consideration when choosing a new vacuum cleaner for your house. These include considerations such as the price of the vacuum versus the features it brings, or even how many attachments it comes with, the battery life within, or even how easy it is to carry and manoeuvre it around the house.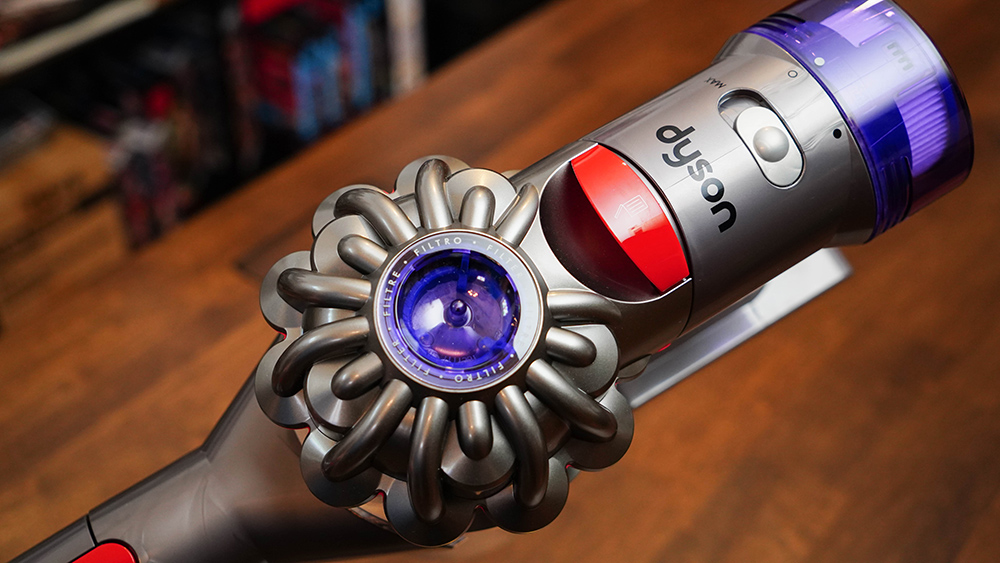 Building on the success of the Dyson V11 Absolute in 2019, Dyson has taken their old V8 Fluffy cordless vacuum and gave it some upgrades, but also shrinking it into the smaller and lighter Dyson V8 Slim Fluffy. And with that reduction also comes another on the wallet, as this is now one of Dyson's most budget-friendly options, priced at just S$549 for the Fluffy option, or $599 for the Fluffy+.
The slightly pricier Fluffy+ option comes with five different attachments, namely the Combi Tool, Light-Pipe Crevice Tool, Mini Motorised Head, Mini Soft Dusting Brush, Mattress Tool whereas the more affordable Fluffy option comes with only the Combi Tool and Crevice Tool.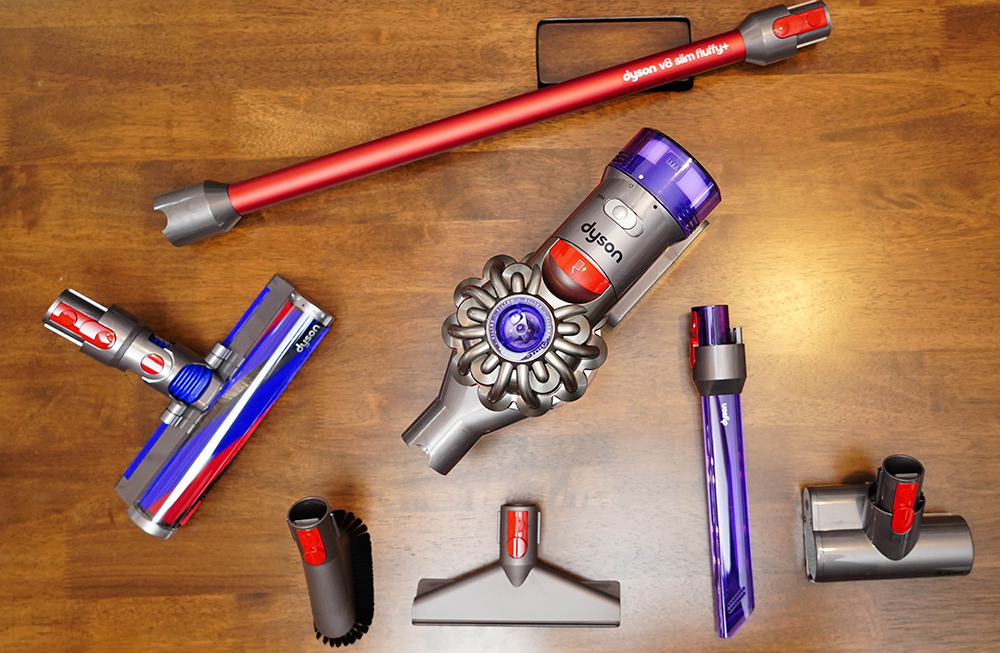 As part of the new Dyson V8 Slim, you will get a redesigned soft roller head attachment that is 40% smaller than the one on the regular Dyson V8. The roller head's smaller size makes it easier for us to reach crevices under our furniture, as well as in tight corners around the house. Better yet, the V8 slim weighs only 2.15kg, making it significantly lighter than the V11 Absolute which weighs a hefty 3.3kg.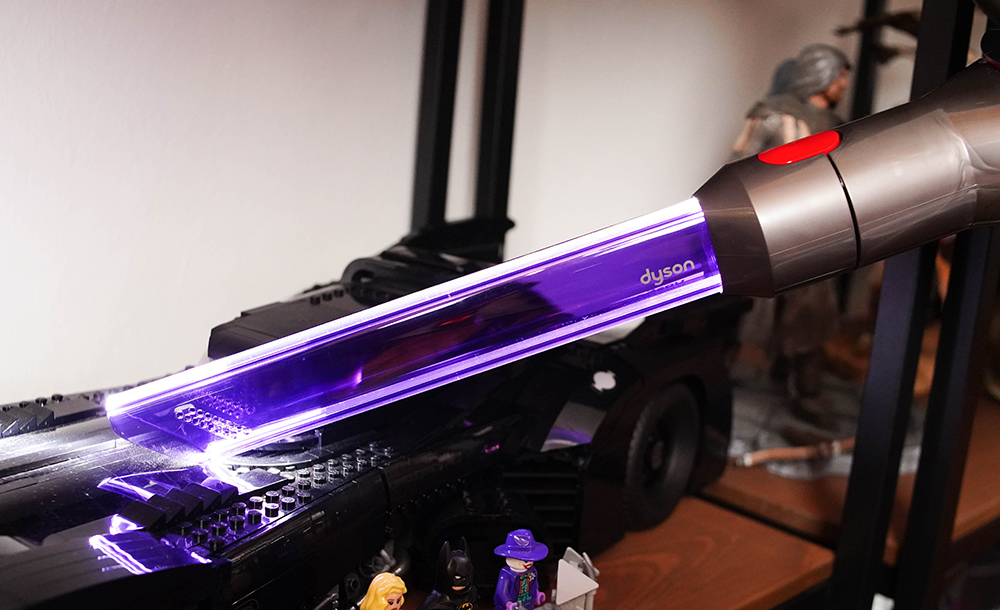 An interesting new attachment that comes with the Dyson V8 Slim Fluffy+ is the Light-Pipe Crevice Tool which lights up when in use to help you get a better look into the tight crevices you are trying to clean. We know we've previously said the Quick Release Crevice Tool on the V11 Absolute made it look like a cool space blaster, well the V8 Slim Fluffy+'s Light-Pipe Crevice Tool is very reminiscent of a lightsaber, albeit a much shorter one.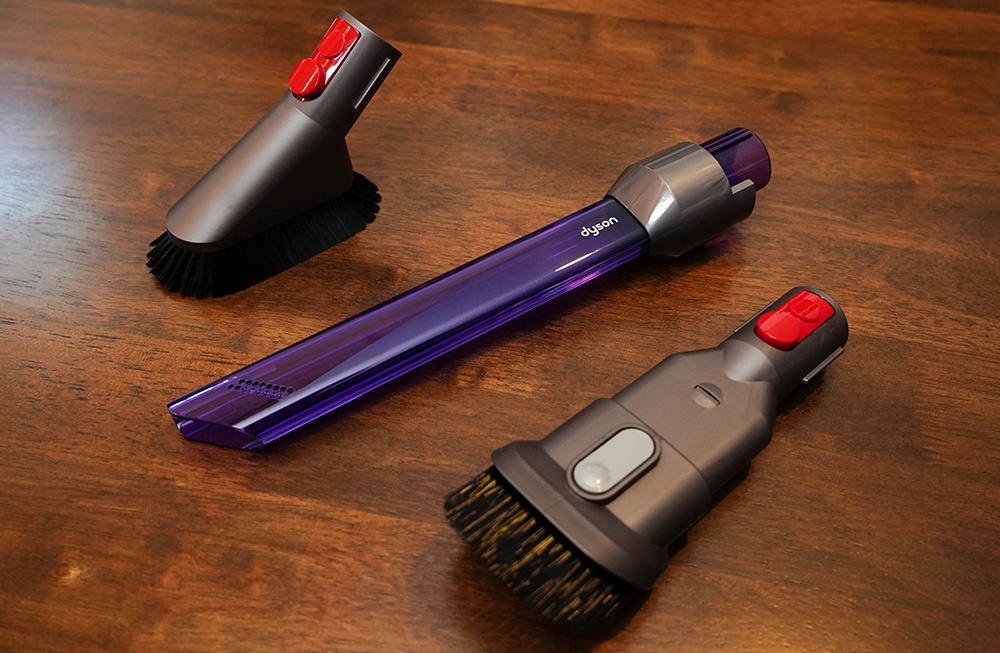 Changing between the attachment also remains as simple as always, with you only needing to click on the red button on the attachment to release it from the main body.
Aside from its attachments, the Dyson V8 Slim also comes with Dyson's proprietary V8 motor which means it is more than capable of efficiently sucking up large debris, fine hair, and food crumbs with just a single swipe. Indeed when testing the vacuum, we only needed to go over an area once and the dust and dirt would have been sucked into the vacuum already.
Clearly, this device really sucks!
As stated, there are a number of attachments you can use with the V8 Slim, with each attachment serving a different purpose. The aforementioned Light-Pipe helps illuminate areas that are usually too dark to see, or the Mattress Tool that is well… best used for your mattress.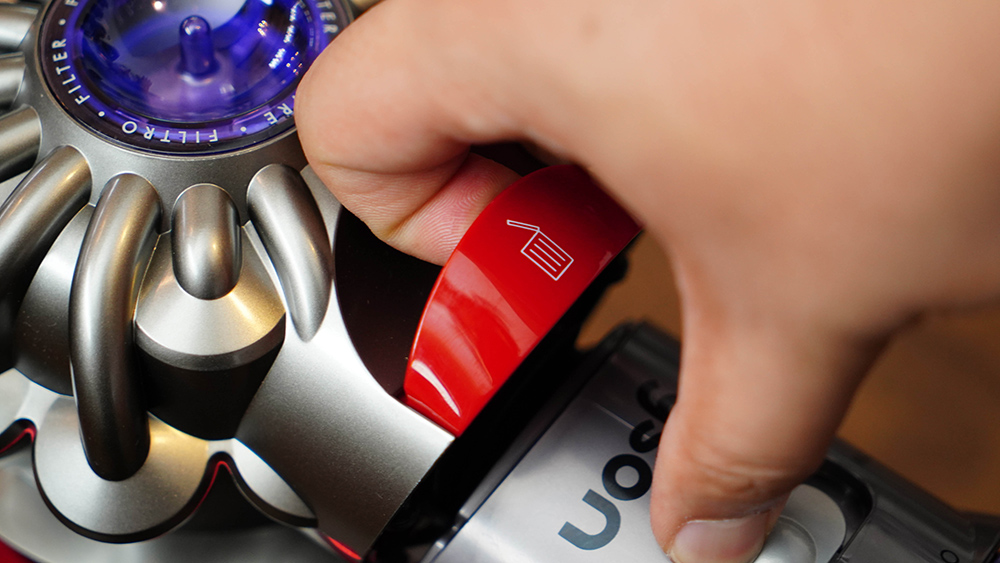 Once you are done cleaning your house, you will only need to pull on the V8 Slim's lever to eject all the dirt and dust you have sucked up. This way, you won't need to waste time bagging and emptying your vacuum cleaning once it's done, and you won't need to get your hands dirty as well.
The V8 Slim is also not too noisy, and we were able to have a normal conversation while using the vacuum without needing to raise our voices to be heard which is always a good point to note when using a vacuum cleaner.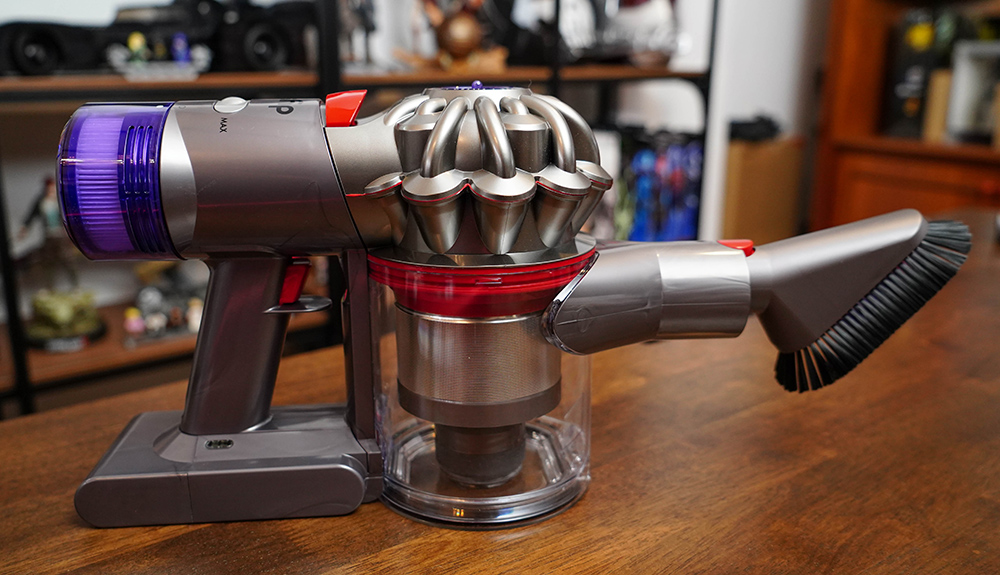 A small downside when using the Dyson V8 Slim is that it is only able to run for 40 minutes on Medium mode, and 7 minutes on Boost mode, which is a little shorter than the 60 minutes the V11 Absolute is able to provide. But considering the much more affordable price tag on the V8 Slim, we say it is a pretty reasonable compromise to make, seeing as how you're also getting a smaller and lighter model to use, with no cumbersome cables to get in your way.
Once your Dyson V8 Slim is out of battery, it'll take five hours for it to charge back up again.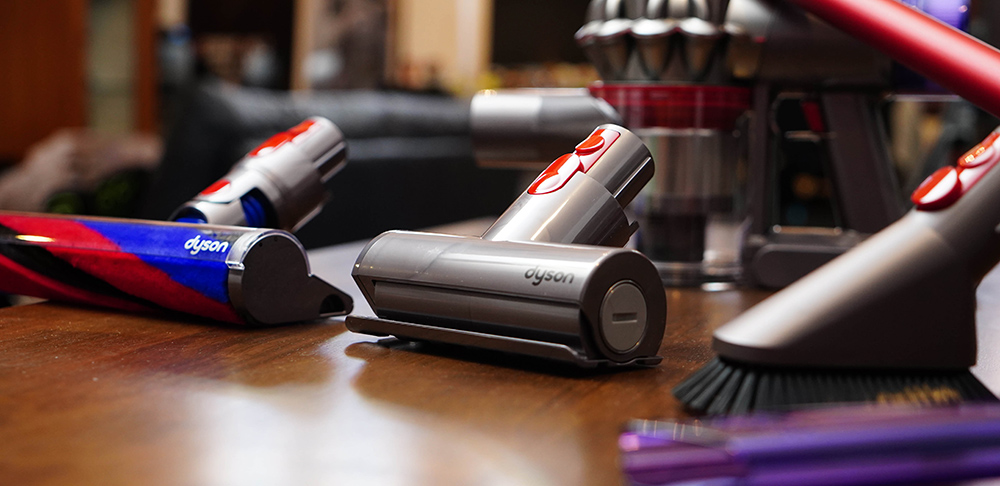 Ultimately, there is really little not to like about Dyson's new V8 Slim. Not only is it incredibly easy to carry and manoeuvre around thanks to its slim and lightweight body, it also comes with a number of accessories to make your vacuum cleaning experience a more efficient one, and it is also the most budget-friendly Dyson vacuum cleaner currently available.
The only issue we can see people having with the vacuum is that it only runs for 40 minutes but frankly, with how well the V8 Slim sucks up dirt and debris, you'll most probably be done vacuuming before the 40 minutes are even up.
So if you can't afford the S$999 price tag on the Dyson V11 Absolute but still wish to own a Dyson vacuum, then you can definitely consider purchasing a V8 Slim.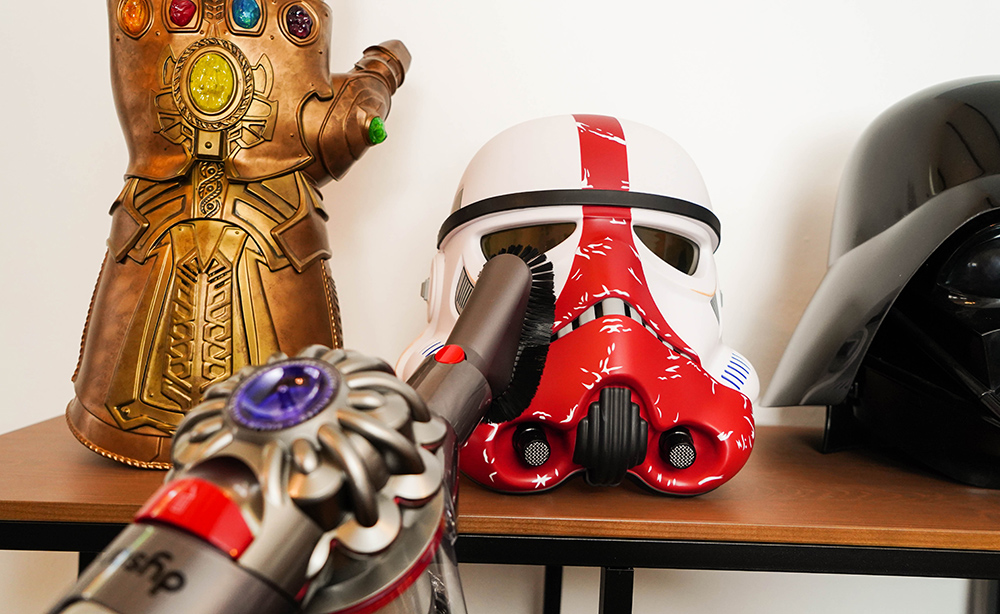 GEEK REVIEW SCORE
Summary
A great alternative for homeowners looking to score themselves a Dyson vacuum without having to break their banks in order to be able to afford one.
Aesthetics -

8/10

Build Quality -

8.5/10

Performance -

8/10

Value -

7.5/10

Geek Satisfaction -

8/10
---

Drop a Facebook comment below!