For the average consumer, having security cameras installed in and around their homes may still seem like a luxury in 2020, but while they are not yet a necessity, like having a TV or computer in each home, their increased availability means their increased use is just a matter of time. And in the last few years, brands such as Arlo and Xiaomi have given consumers a simple reason to set at least one security camera in their home – peace of mind.
So what about the outside?
Having spent some time with the new Arlo Video Doorbell, we were certainly convinced that it might be worth outfitting your home with it. Part doorbell, part security camera, this is actually a good combination for any security camera starter pack. And for just S$279, you really won't feel the strain in your wallet since this will be seeing a ton of use.
While it pairs nicely with other Arlo security cameras, such as the Arlo Pro 3 and Arlo Ultra, using it on its own is just fine, especially if you live in a HDB apartment in Singapore, where typically the only security you really need is at your front door. The only outstanding difference between this and other Arlo products is that it isn't wireless, and will require manual wiring when you first install it.
That said, one benefit the Arlo Video Doorbell has over its wireless brethren is that it requires no charging at all, since it is perpetually hooked up to a power source. You wouldn't want the first line of defence to your home to be powered down especially when no one is around, so having the Video Doorbell constantly powered up is always a good thing in this case.
If your home already has a doorbell installed, all you need to do is to replace it with the Video Doorbell, but given the unique shape it has, chances are you'll be doing a lot of adjustments and putty work in order to make it look like it fits in your home. You might have to dedicate a couple of hours manually switching off the main power source in your home while attaching the wires to it, or hire a professional electrician to do it for you. The Video Doorbell comes with a flat and a wedge mounting plate, so you can either have it mounted straight on, or at an angle, depending on your preferences.
Of course, one must have installed the free Arlo app on their smartphone or tablet, where you'll be able to pair the Video Doorbell to your device(s). All that hassle aside, using the Arlo Video Doorbell is a relatively easy experience. The top half of the doorbell itself is the camera, which provides a crisp, almost-1080p video that surprisingly comes with solid detail, and feeds it back to the app on your phone. Colours are reflected quite nicely, and the contrast comes off quite well so you can see who's at your doorstep at all times. Even when it gets dark, the night vision feature kicks in to provide decent, if a little grainy, visuals that gives enough clarity to let us get a good view of the subject.
With this, you will always know who's at your door, and its 180-degree field-of-view is generous in giving a good indication of what's happening in the vicinity, even if the edges are warped due to the wide FOV. The 1:1 aspect ratio as seen on the app provides enough leeway for us to see packages that get dropped by the door, which is something your typical door peephole doesn't provide either.
The Arlo Video Doorbell also comes with relatively good two-way audio capabilities that allows users to speak with visitors with enough clarity, if not a little bassy. Pressing on the doorbell (from the visitor's standpoint) not only activates the doorbell sound and notifies your phone, but also gives you the option to speak to the user.
After testing it a couple of times, we found that there is a little bit of latency in the audio output on either side, so whoever is on the receiving end of the audio can expect a little bit of lag time in between exchanges. That said, the latency isn't that big of a deal to make a fuss over, just don't expect the most fluid conversations when conversing over the Arlo Video Doorbell. Think of that doorbell/speaker system in most condo projects, but you get to call this one your own.
There is a surprising amount of utility present in the Arlo Video Doorbell, and for such a relatively accessible price too, compared to the rest of Arlo's smart security cameras. We haven't even tested its weather-resistant capabilities as our office is located indoors, but with all the bells and whistles (literally and figuratively) it provides, it's easy to recommend getting this as an upgrade over your current doorbell setup at home or even in the office.
GEEK REVIEW SCORE
Summary
As far as smart doorbells go, Arlo has done a fine job in its own entry in a relatively juvenile market. If not for all the hassle that comes with installing it, using it is otherwise a really snappy, user-friendly and most importantly secure experience in your daily life.
Aesthetics -

8.5/10

Build Quality -

7.5/10

Performance -

9/10

Value -

8.5/10

Geek Satisfaction -

8.5/10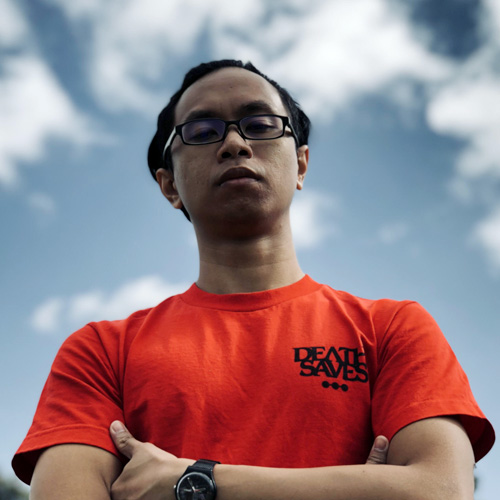 Marion has a serious RPG addiction. Sometimes it bleeds into real life; he forgets to sleep because he thinks he has a Witcher's body clock. Forgive him in advance if he suddenly blurts out terms such as "Mind Flayer" and "Magic Missile", because never once does he stop thinking about his next Dungeons & Dragons game.
---

Drop a Facebook comment below!