More often than not, it is usually more economical for one to buy groceries and cook your own meal at home as compared to constantly eating outside. Plus home-cooked meals are also often healthier (if you know what you're doing in the kitchen that is), with one able to control the level of salt and oil in your own meals.
As such, it is important to arm yourself with useful kitchen appliances to make your cooking experience that much smoother, so that you can wow your family with yummy new dishes to feast on. Now, there are single-purpose machines that can aid you in food preparation, or you can invest in a machine that is a Jack of all trades.
To help you deck your kitchen with must-have appliances, here are our recommendations on ten kitchen appliances you should get in your kitchen.
---
Deep-fried snacks are often among the tastiest foods out there, with its hard crispy exterior followed by the juicy tender meat inside or soft interior of a french fry. Unfortunately, deep-fried items are often cooked in large vats of oil that can be unhealthy if consumed in large quantities. Thankfully, now you can enjoy a plate of chicken wings or french fries guilt-free with the Mayer Air Fryer. All you need is a small teaspoon of oil and you are good to go. The MMAF505 Air Fryer also comes with two dials to let you set your preferred temperature and cooking duration.
---
The king of the all-in-one machine, Instant Pot is finally available in Singapore. Anyone looking to simplify their cooking while not compromising on taste and quality can look to get Instant Pot's Duo 7-in-1 Pressure Cooker. It's capable of functioning as not only a pressure cooker, but also a rice cooker, steamer, saute pot, warmer, and yoghurt maker. It's easy to use with a control panel that comes with 14 built-in Smart Programs such as dual pressure, and an automatic keep-warm function.
---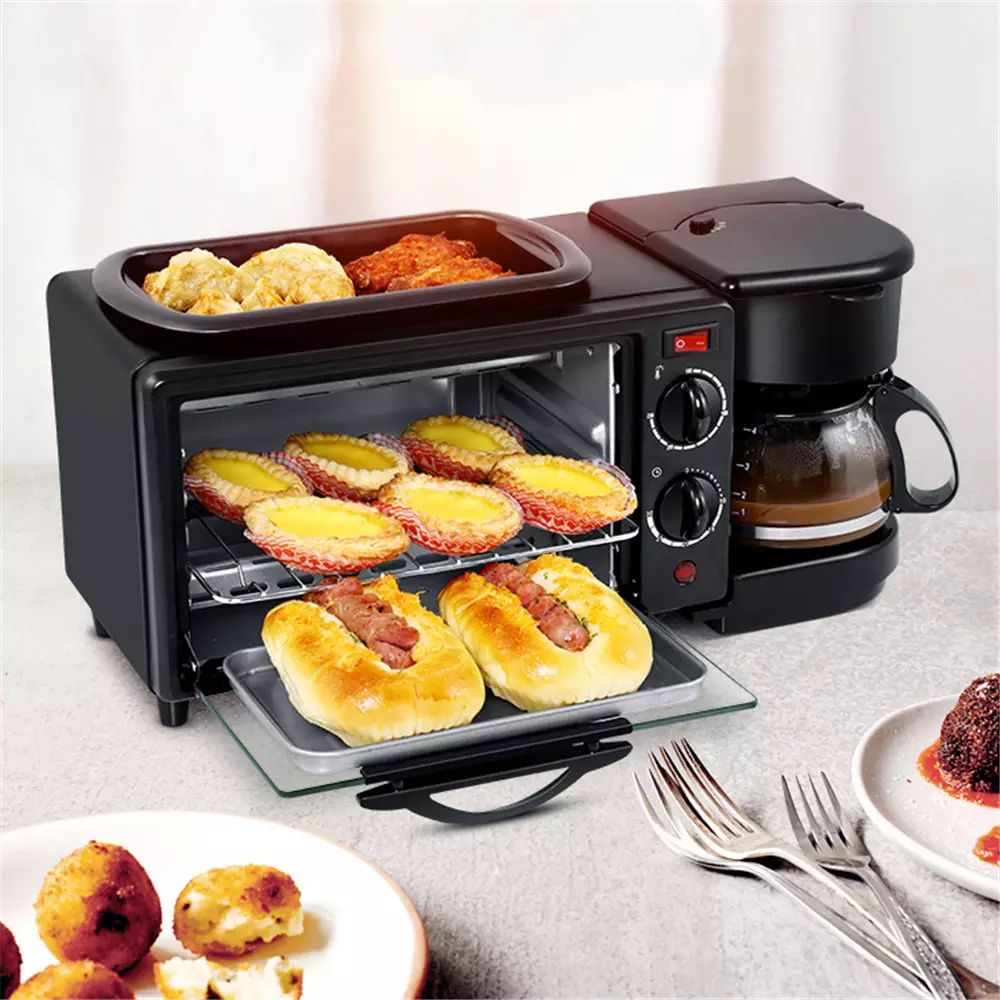 Breakfast with the family will never be the same again with this 3-in-1 Breakfast Machine which comes not only a coffee machine, but also an oven, and a pan on top of the machine. With this, you can brew a pot of coffee, bake some tarts, and fry up some eggs at the same time.
---
If you have tons of vegetables to chop and dice in preparation for a meal, then having a food processor can oftentimes be your best friend. Plus not only can you use this multi-purpose food processor to dice your vegetables, but throw in your favourite fruits, some water, and ice cubes, and you'll have yourself a quick and easy fruit smoothie to drink as you cook your meal.
---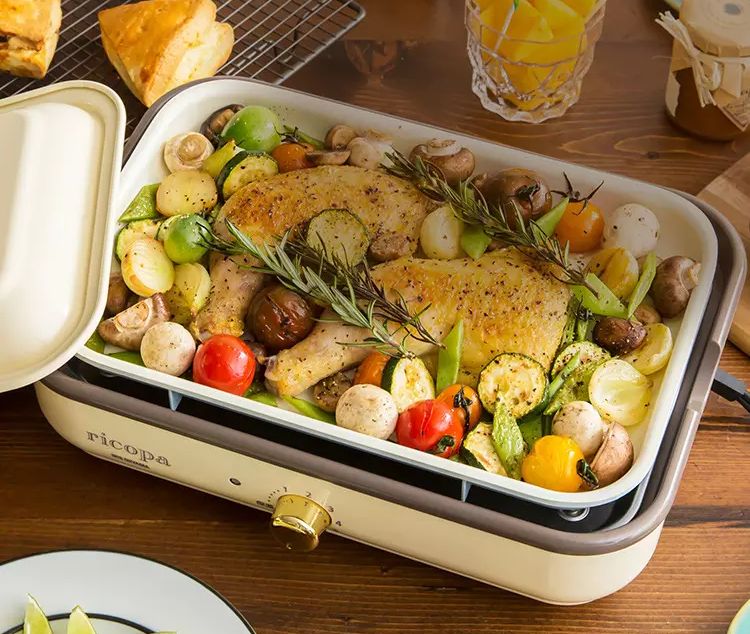 Why spend tons of money on different cooking pots and pans when you can buy a multifunctional one that can serve different purposes depending on your needs. The Iris Ohyama Multifunctional Japanese Cooking Pot comes with a number of different trays for different cooking needs, such as the ceramic deep pot, the ceramic baking tray, and even a takoyaki grill.
---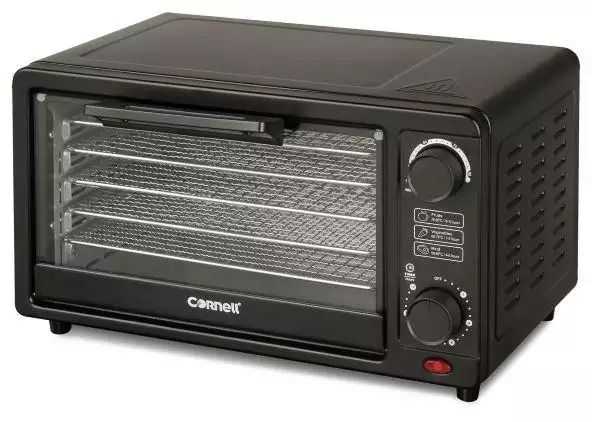 If you have always wanted to try making your own beef jerky or dried apple slices then you will definitely want to get yourself a food dehydrator. It lets you make your own nutrient-dense, preservative-free snacks for only a fraction of the cost of snacks you buy outside. The Cornell Food Dehydrator comes with five different layers for you to get creative with your snacks and has two dials for you to set your preferred temperature and timer to dehydrate your fruits or meat.
---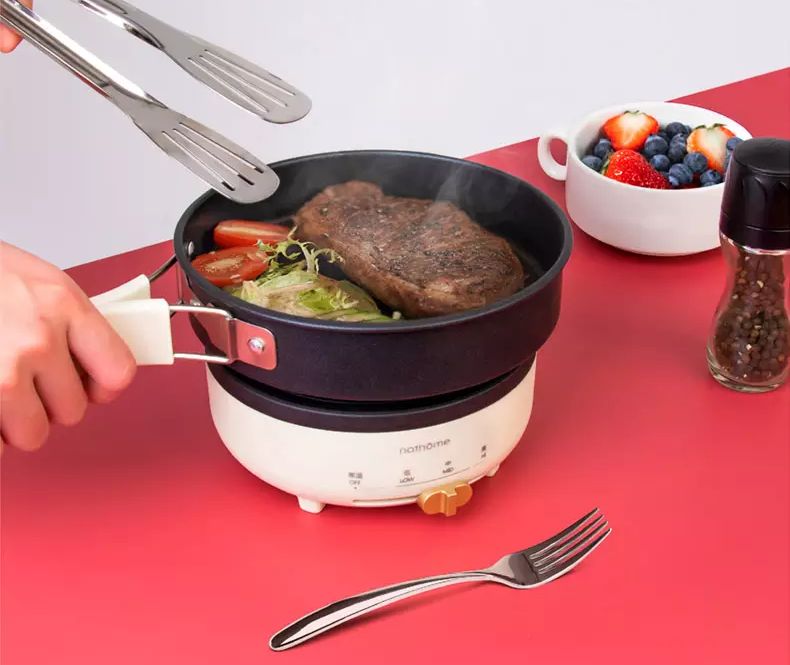 If you are travelling and still want a way to cook your own meal in your hotel or Airbnb then you might want to consider getting the Nathome Portable Multifunctional Travel Cooking Pot which is a compact portable pot and pan with an electric base that can be easily carried around and plugged in to let you cook your next meal. You can set it to three different temperatures depending on the method you wish to cook, and its multi-function heating base can also be used separately outside of cooking, such as to boil a pot of tea to drink after your meal.
---
Sure an Instant Pot is great, as you can use it as both a slow cooker and a pressure cooker. But you know what is even better than that? A device that can function as not only an instant pot, but also an air fryer, a home grill, and convection oven. It might sound ridiculous, but the Ninja Foodi Multi-Cooker can accomplish all of that with ease. According to its manufacturers, this highly versatile kitchen appliance uses 'TenderCrisp' technology to ensure that your food is able to cook up to 75% faster and also features an extra-large 6-litre ceramic pot and a 3.6-litre crisping basket that are both nonstick, allowing you to easily clean it after cooking.
---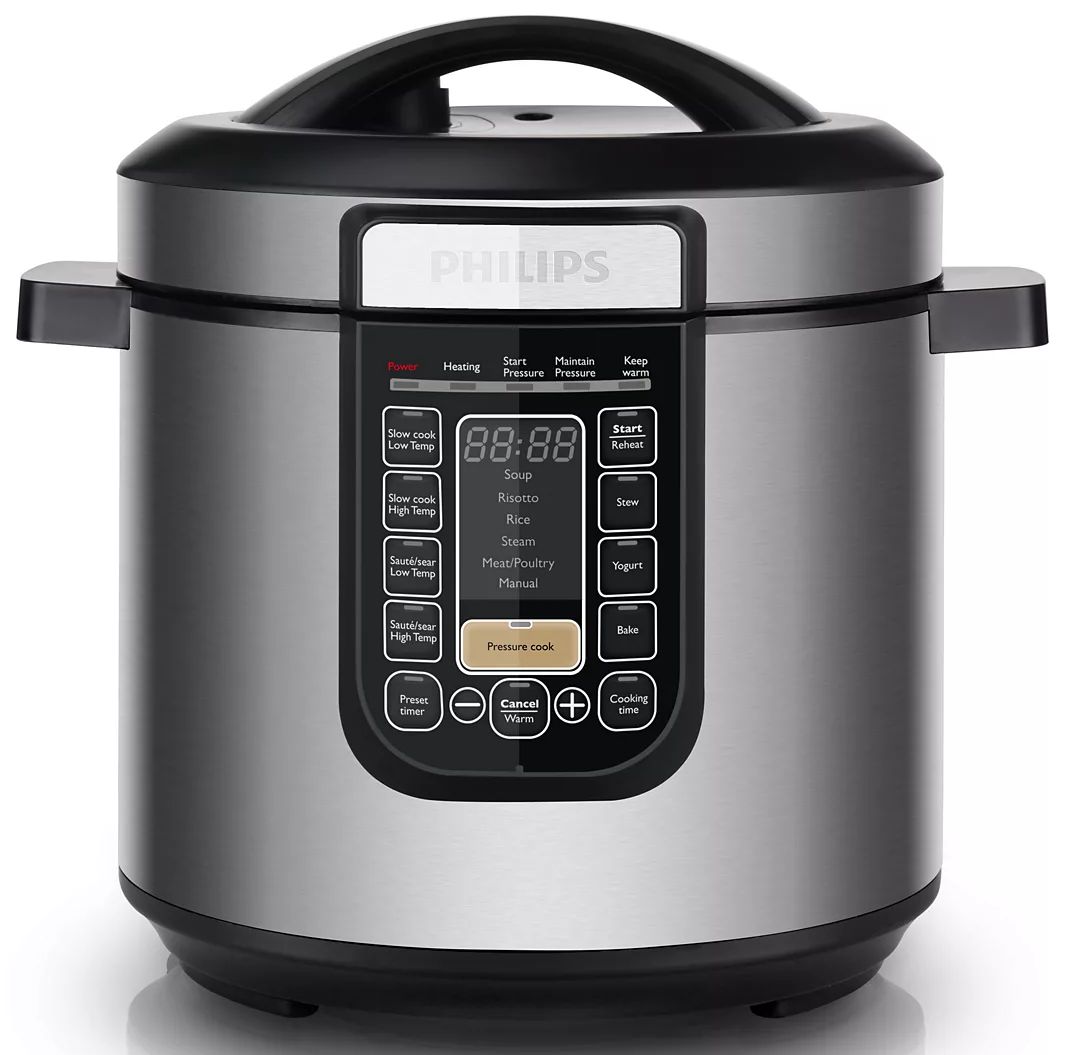 For those looking for just a pressure cooker, you can consider purchasing the Philips HD2137 Pressure Cooker. This three-in-one pressure cooker combines a slow cooker, rice cooker, and of course, a pressure cooker all into one convenient machine that helps you to save time and space in the kitchen. It comes with preset menus which lets the cooker automatically set the best cooking time for different dishes such as soups, risottos, and meat. It also comes with a durable non-stick pot and detachable inner lid for easier cleaning after cooking.
---
As they always say, breakfast is the most important meal of the day. Hence it is important to start your day right with a hearty meal before heading off to school or work. And what better way is there to get that hearty breakfast than with a convenient multi-purpose breakfast maker. The one listed here comes with two sandwich compartments that you can use to make delicious ham and cheese toasts with, while also cooking up a yummy sunny side up on the mini stove beside it to complete your meal. If you do not wish to make sandwiches, the compartment can also be used to grill prawns, some ham, or any dishes of your fancy that can fit in it.
---
BONUS!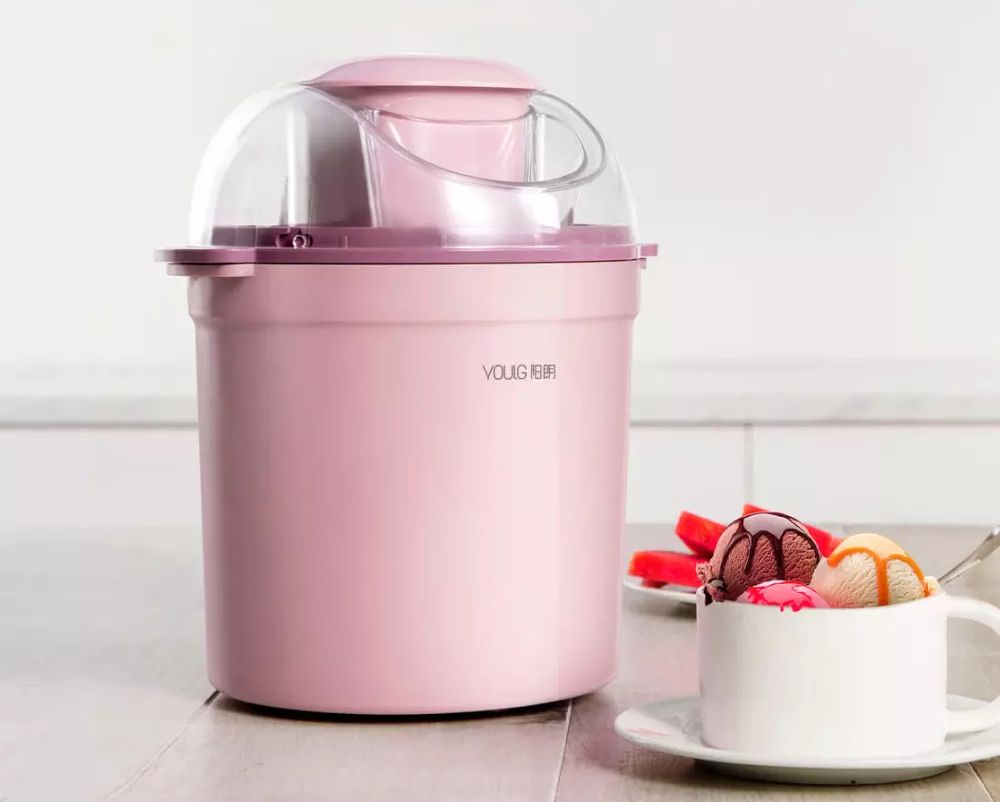 What better way is there to end off a great home-cooked meal than with your very own handmade ice cream? Now you too can easily make your own ice cream with the Xiaomi Youpin Ice Cream Maker. It comes with a triple refrigeration system and freezing liquid to help make sure no cold air escapes as your ice cream is being churned. With the machine, making your own ice cream is as simple as pouring your ingredients into the freezing bowl and pressing the button located at the top of the Ice Cream Maker.
---
There you have it, eleven kitchen appliances you should consider getting to spruce up your kitchen and up your cooking game. With these appliances to help you out, your cooking experience can even be as fun, or more fun, than a game of Overcooked. At the very least it will be much less stressful than the video game.
---

Drop a Facebook comment below!