If anyone knows how to throw an epic birthday celebration, it's Lazada!
Lazada is celebrating its 11th birthday and kicking things off on 3 March (that's 3.3, get it?), and it wants to share all of its gifts and presents with shoppers. Since the e-commerce site is turning 11, shoppers can look forward to 11 days of exciting deals from 3 to 13 March! The first three days will offer an assortment of discounts, while the remaining eight will feature attractive deals for all the various product categories Lazada has to offer.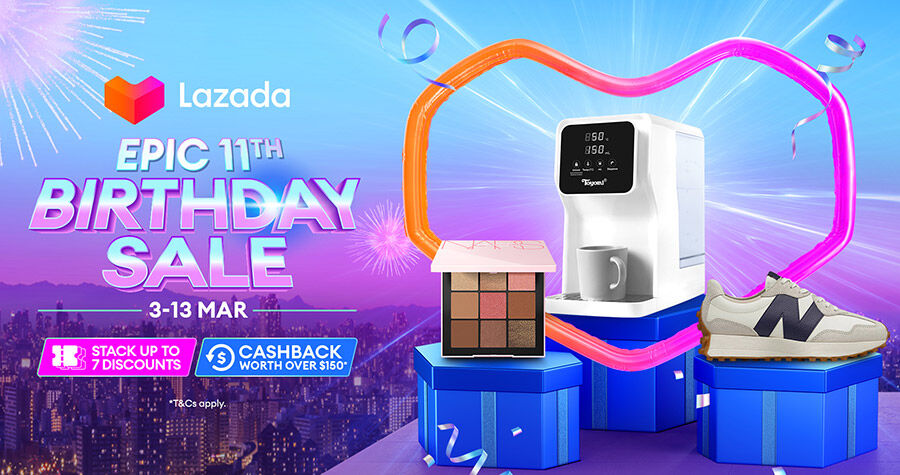 Shoppers can also expect Storewide Flash Sales, Surprise Boxes and our personal favourite: EPIC giveaways amongst many other events and activities throughout the month of March. From a brand new Dyson Air Wrap to a free Resorts World Cruise, Lazada sure knows how to live it up and have a good time.
We've put together a whole guide of the best deals available and how you can celebrate together with Lazada.
---
EPIC Giveaway (24 Feb – 13 March)

We're starting this out with a bang! Win a Resorts World Cruise simply by shopping during Lazada's Epic 11th Birthday sale! It's as simple as that!
For every S$110 minimum purchase from 24 February to 13 March, you earn 1 point. Shop during 3 to 13 March, and you'll win one additional bonus point. There is no limit on the number of points to earn so the more purchases you make, the more chances you earn at winning the Epic Giveaway. Have the highest number of points at the end of the sale and score the 3-Day cruise to Phuket!
Second and third place finishers will win a Tineco Floor ONE S5 smart vacuum cleaner and a Livfit treadmill, respectively.
---
Scan & Win (March)
Get to scanning! Throughout March, Lazada will be giving away prizes to those who visit the Lazada One office at 51 Bras Basah. So if you work around the Bugis / City Hall area or go to school at SMU or SOTA it would be fruitful to make a detour daily. To win these prizes is easy – there would be a wall of QR codes on the side of the building, and all you have to do is scan to receive a voucher, and cart out the prize (minimum $50) for free. The catch here is that there are limited prizes to be won each day so get to Lazada One bright and early, and you might just be one of the lucky ones.
---

Lazada truly is a gift that keeps on giving. Aside from the EPIC giveaway and Sure-Win QR Code Wall, Lazada is also giving away attractive prizes from 3 – 13 March. There will be 10 winners in total, one winner per day, with the winner being the shopper with the most orders of the day. For those who are a bit strategic in their buys here's a peek at some days one might want to focus on.
---
Lazada Bonus (24 Feb – 5 March)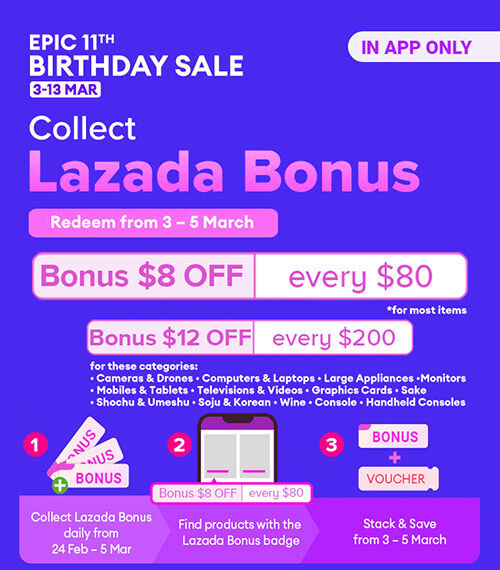 Lazada Bonus is not a new concept to long-time Lazada shoppers. But for those newly invited to celebrate the e-commerce site's birthday, Lazada Bonus are simply stackable vouchers that will give you bigger discounts to your purchase. It is also only available via the Lazada App so make sure you collect it from your phone!
For this birthday celebration, Lazada will give you S$8 off every S$80 or S$12 off S$200 on selected items. All shoppers have to do is collect Lazada Bonus when they enter the app and find items with the 'Lazada Bonus' badge to use their vouchers. You can stack your Lazada Bonus vouchers to get more discounts off your order, so we recommend logging into the app a few times throughout the day to earn as many vouchers as you can before making your big purchase anytime from 3 to 5 March. The collection period starts from 24 Feb!
---
Pre-Sale (17 Feb – 3 March)
For shoppers who are a bit more conscientious or just love planning their orders in general, this is where you will shine. This birthday, more than 40 brands will be offering attractive pre-sale deals before the Birthday Sale starts on 3 March. Enjoy up to 60% off from brands like Lego and Sulwhasoo amongst many others during this pre-sale. All you have to do is simply place a 9% deposit from 17 February to 2 March and then make the final payment on 3 March.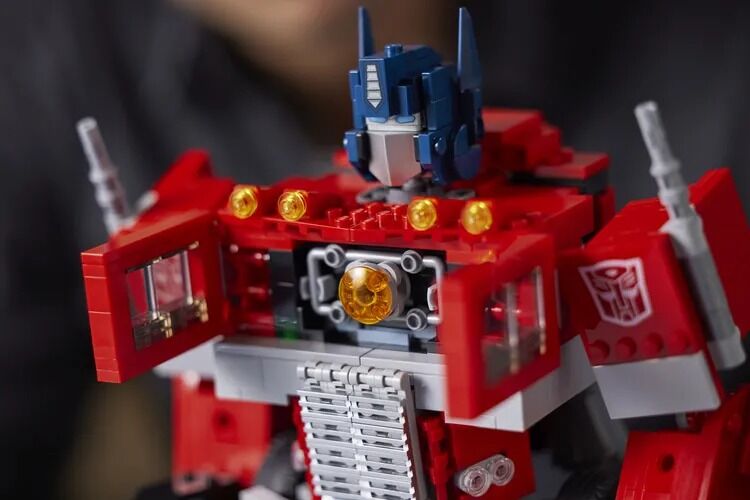 Here are a few quick picks for us geeks –
Here are even more listings we have our eye on –
---
Online Tech Show Top Spender Giveaway (9 – 13 March)
What's special about this year's birthday is that it culminates in the Online Tech Show. Be a top spender during Lazada's Online Tech Show and you'll stand a chance to win exciting prizes like the Pico 4 VR headset amongst many others.
The catch here is that only electronics with the "BDAY" label will qualify. Between 9 – 13 March, the top spender will be rewarded daily, with one more winner who is the overall top spender over the Online Tech Show.
Here's a peek on what's up for grabs –
---
Lucky Draw (9-13 March)
To further sweeten the deal, electronics shopping just got even better! Scope out at least three electronics tagged with "BDAY" and fill your cart up to S$250 worth of products and you stand to win S$30 vouchers.
Ten S$30 vouchers are up for grabs and can be used for even more electronics from 27 March onwards.
---
Lazada's 11th Birthday is shaping up to be an exciting celebration with plenty of deals and discounts that will help you save tremendously as you shop. The luxurious giveaway prizes are also very enticing with a promised cruise and some of the best tech as some of its prizes. Consider this your invitation, so remember to mark your calendars on 3 March – it's shopping time!
---
This article is brought to you together with Lazada Singapore.