And just like that, we're halfway through the year, which means the summer blockbuster movie season is underway, and if you're an online shopper, June is the start of the mid-year sale – a wonderful time to restock essentials for the remaining half of the year.
And if you're a long-time reader of Geek Culture, you'll know that our preferred mode of celebrating is treating ourselves to more toys, electronics and geeky experiences – and there's only one place to do so!
Lazada is having its annual 6.6 Super WOW mid-year sale from 6 to 8 June, with a focus on electronics and toys and with it, a series of promotions that shoppers will definitely want to take advantage of. From Flash Sales, Lazada Bonus and more, we've put together a whole online shopping guide of the best deals available and how you can maximise discounts, deals and vouchers from the 6.6 Super WOW Sale with Lazada.
---
Top Geeky Picks!
We're kicking this off with our top geeky picks – and these aren't any regular picks – these are 8 top finds we did not expect to find on Lazada!
---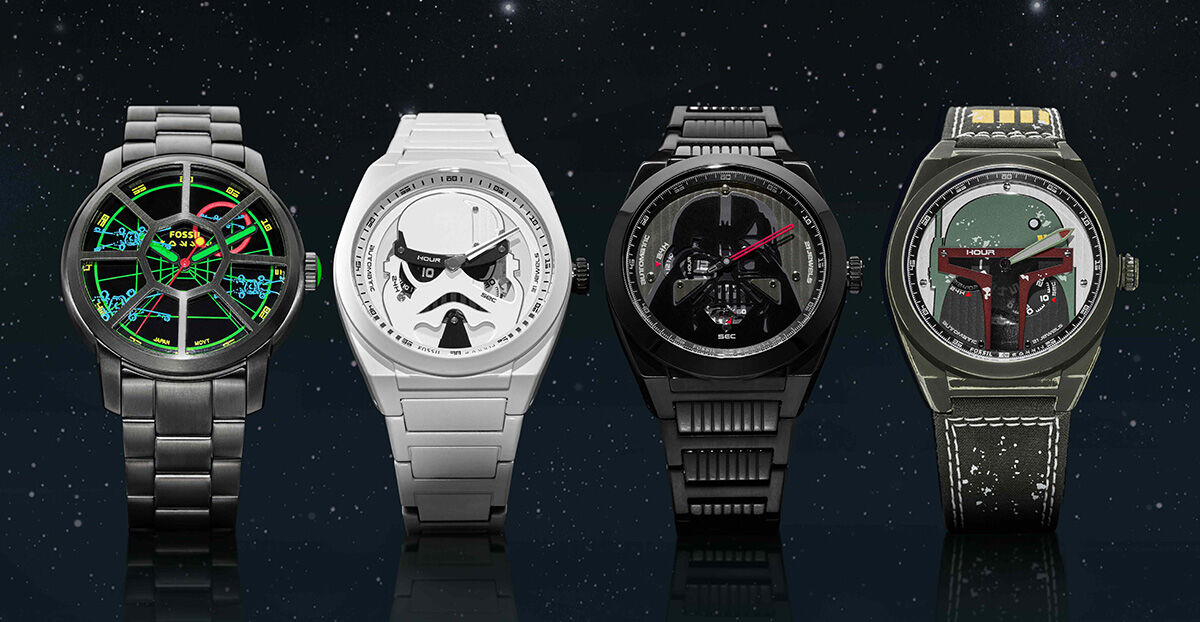 40 years after the release of Star Wars: Return of the Jedi, Fossil is dispensing with the pleasantries, and putting fans of the galaxy far, far away, back on schedule. Choose from Darth Vader, Stormtrooper, Boba Fett or TIE Fighter designs. Each time piece comes individually numbered and packaged in a collector's box that showcases cinematic sound effects, comic-book-style-inspired illustrations and a replica movie ticket pin. You'll want to act fast, as there are only 1983 pieces of each design available.
---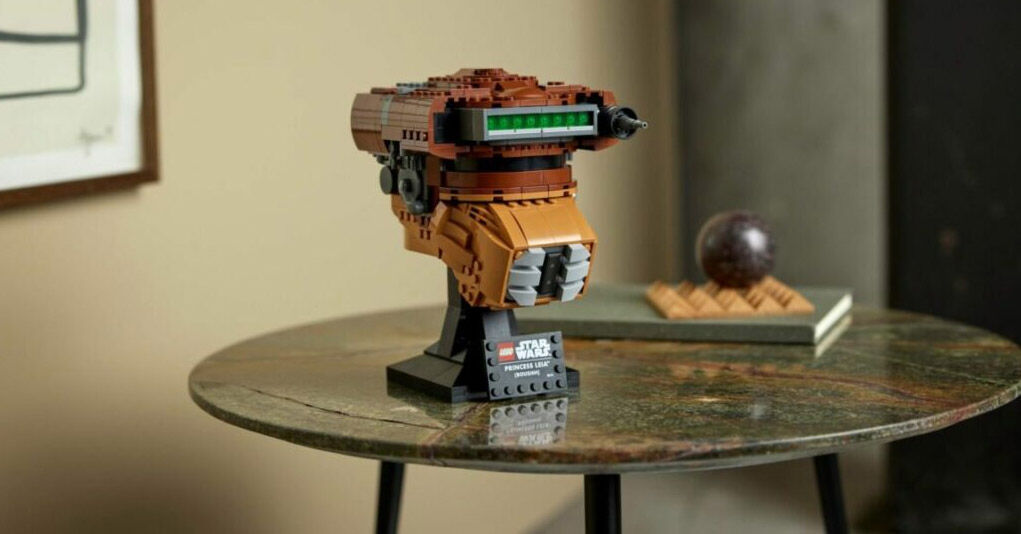 We've seen and built Din Djarin's helmet, as well as Boba Fett's helmet – even Darth Vader and Stormtrooper helmets, but what we have not seen nor built is Princess Leia's helmet which she wore as a disguise in Star Wars: Return of the Jedi. This set is a detailed build-and-display model of Leia's Boushh helmet she wore as a disguise to enter Jabba the Hutt's palace so you can expect a lot of fond memories building this set.
---
Why build cars when you can build planes? LEGO Technic 42152 Firefighter Aircraft Set is another must-have set that users should buy from the e-commerce site. Yeap, you can't just walk in to any old LEGO store and get your hands on this bad boy.
---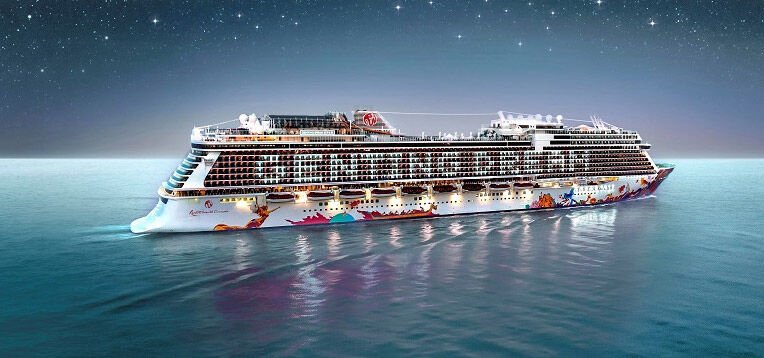 Everyone loves a holiday and what better way to spend the mid-year holidays than a cruise to Phuket, Thailand? Better yet, this 3 nights cruise is 53% off of its original retail price of S$1,358 so you're getting the full Genting Dream experience for half the cost, and it's less than a thousand dollars too. We don't know a better deal than that – and we can't believe it's on Lazada!
---
Ahead of the anticipated 2023 movie release, Transformers: Rise of the Beasts, Hasbro has released a new toy line, including this figure of Autobot leader Optimus Prime. This is something skewed more for the little ones, and is a little bit different from regular figurines. For starters, this toy quickly converts to vehicle mode in 3 steps by smashing on it! Each smashing motion activates a conversion step but you have to manually convert back to alternate robot mode in 11 steps.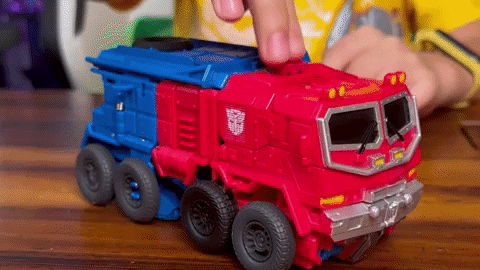 ---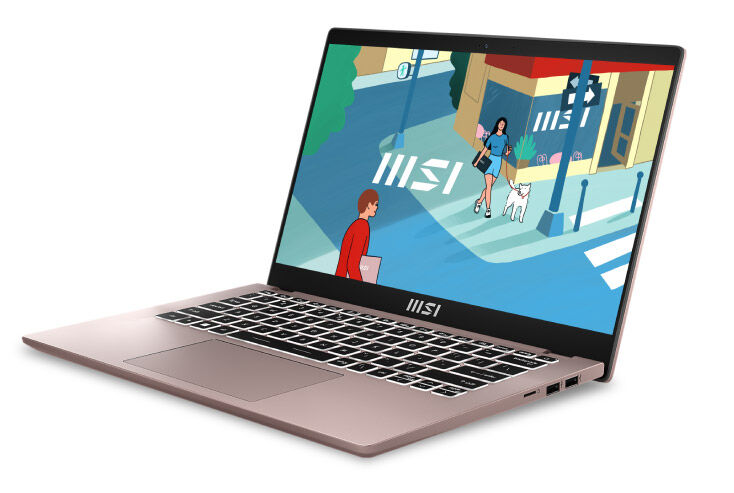 While we might have sorted out our desktop workspace at home, MSI is making full use of their gains in the past few years forging ahead with updated laptops – perfect for individuals who will be out and about.
The MSI Modern 14 is productivity focused and great for the road warrior. With a full suite of ports (even a full sized HDMI port!) and weighing only 1.4kg, this laptop has everything you need to knock that next boardroom presentation out of the park!
---
While a great sleek laptop like the MSI Modern 14 is great for some, we know that gamers out there want the best of both worlds.
With the MSI Thin GF63, it's a nice starting point for anyone looking to get into the content creation game and enjoy a bit of light gaming by the side. While the latest triple-A games might perform better on a souped up device, the MSI Thin GF63 is great value for its price and specs.
---
If we're being honest, we didn't even know that CentrePoint had a VR Experience, let alone find a great deal for it on Lazada!
For S$10 (previously S$12.50), players can participate in 10 fun-filled minutes of a shooting experience at The Centrepoint, where participants can pick from 12 exciting themes, including shooting Dinosaurs and pre-historic creatures, escaping a prison or fighting the undead at the end of a metro line.
---
LazFlash Sales (6 – 8 June)
Lazada will be having flash sales on 6 – 8 June for some of the most popular products on the site. Shoppers can look forward to up to 50% off discounts from brands like Logitech, Seagate, Sonos and more.
Here's a little sneak peek of some of the items you can expect –
---
Lazada Bonus (1-8 June)
Available from 1 June, shoppers can collect Lazada Bonus and use them during the 6.6 Super WOW sale. Lazada Bonus allows shoppers to offset S$12 off every S$150 spent on selected products, so be on the lookout for products with this special offer.
This deal can only be used on products with the Lazada Bonus badge, so keep your eyes open.
You can collect Lazada Bonus from 1 – 8 June, and use it from 6 – 8 June so visit daily and often to collect the maximum bonus vouchers! After collecting all these vouchers, you can cart out during the 6.6 sale. and you get to enjoy your great discounts!
The 6.6 Super WOW sale is shaping up to be an impressive sale for tech and toy fans, especially with products and experiences you'd never thought to find, let alone at a discounted price! Mark your calendars for huge discounts on big electronic brands that we all know and love because this is definitely a sale not to be missed.