The wait is almost over, as Venom's premiere is just right around the corner. Fans of the renowned Marvel character are eagerly hanging to the edges of their seats and Tom Hardy (Legend, Dunkirk), who plays titular anti-hero, Eddie Brock, has recently revealed that his favourite scenes have been unfortunately left out of the movie's final cut.
In an interview with ComicsExplained, he laments, "There are, like, thirty-forty minutes worth of scenes that aren't in this movie."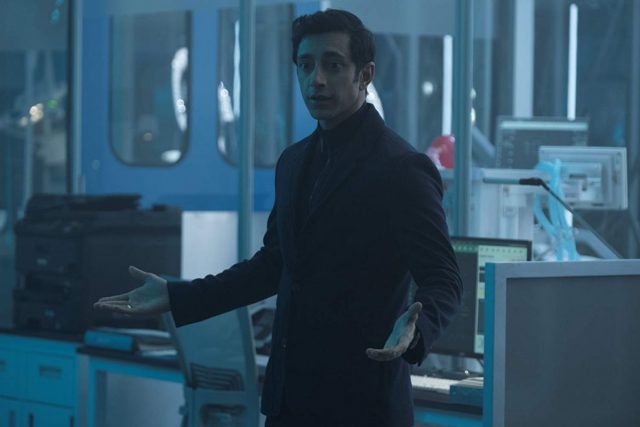 Riz Ahmed (City of Tiny Lights, Rogue One), who plays the antagonist to Brock, Carlton Drake, laughs as he clarifies, "Every one of your favourite ones?"
"Like mad puppeteering scenes, like dark comedy scenes, yeah, do you know what I mean? They just never made it," Hardy responds, with a sad shake of the head. And after a bit of banter, Ahmed says with faux solemnity, "They weren't any good, bro, I hate to break it to you."
Despite their on-screen rivalry, Hardy and Ahmed seem to be perfectly chummy when off the set and out of their respective symbiote suits.
However, if fans are taking that exchange as an indication that there could be an R-rated cut of Venom somewhere out there, then they'll be sorely disappointed. Executive producers Avi Arad (Ghost in the Shell, Spider-man: Homecoming) and Matt Tolmach (Jumanji: Welcome to the Jungle, Spider-man: Homecoming) and director Ruben Fleisher (Zombieland) have all confirmed that the film was only ever going to be PG-13, so no such R-rated footage exists.
Although for the conspiracy theorists out there, that's probably not going to discourage you on your search for that ever elusive R-rated, fully gorey Venom.
---

Drop a Facebook comment below!