Doc! Are you telling me you built a TRANSFORMABLE time machine out of a DeLorean?
[UPDATE] It is now available for pre-order on Amazon for $49.99 and ships on 1 December 2020! [END UPDATE]
As teased by Hasbro last week, next up in their collaborative line is none other than everyone's favourite time machine, the DeLorean from Back to the Future. In celebration of BTTF's 35th Anniversary on July 3rd, Hasbro has unveiled the latest Autobot, named Gigawatt.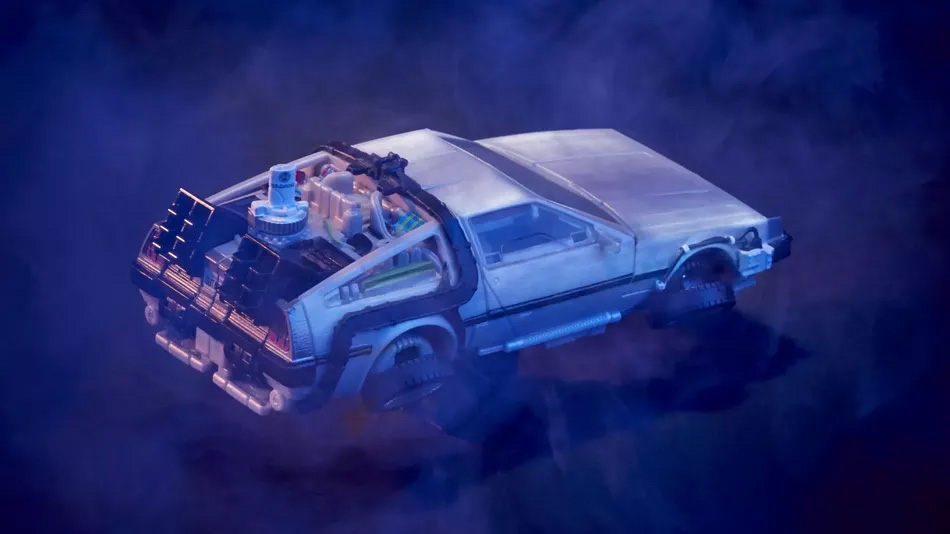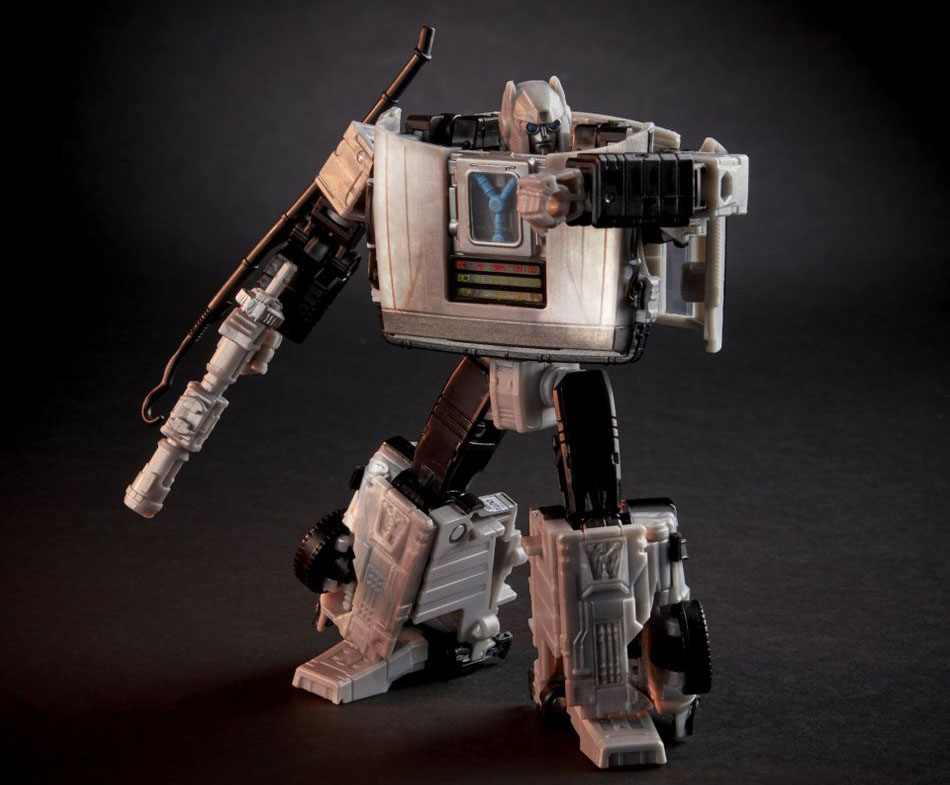 Gigawatt is available now for pre-order at exclusively on Walmart for US$29.99, with only 1,985 pieces available that feature an exclusive, limited edition numbered package in honor of the 35thanniversary of the first film's release – July 3, 1985.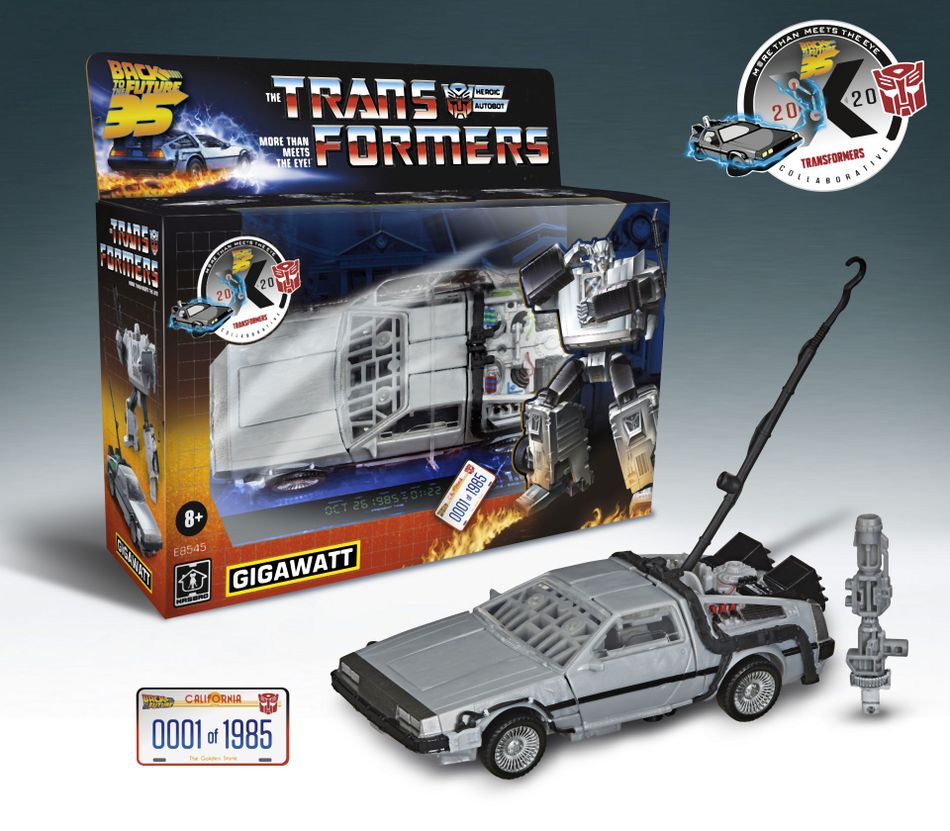 A second variant will be released starting 1 October 2020 via HasbroPulse.com and select retailers around the world.
Though it's a nice touch to have the flux capacitor and time circuits (showing 1985, 2015, 1855 respectively. One for each movie of the trilogy) on the chest area, there's just something off about the whole plasticky blue treatment to the flux capacitor. And that windscreen looks rather unsightly when in car mode. It would have been better off if it was tinted or even made opaque black. Sorry Hasbro, but Playmobil has done a way better job with their DeLorean this time round.
The Autobot comes armed with a launcher + whip antenna, detachable Mr. Fusion, and transforms from robot to car mode in 17 steps. Apparently, Gigawatt's eyes are designed to look like Doc Brown's goggles too.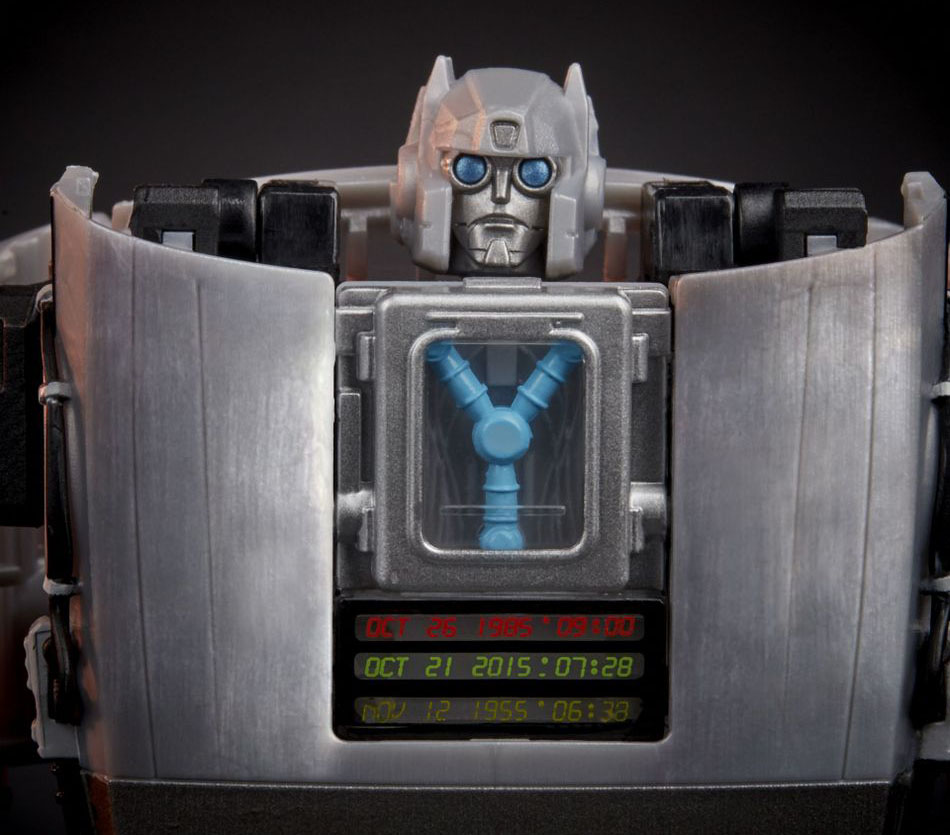 That's not all, there will even be a 4-issue IDW comic series and poster to go with the launch.
Earlier this month, we learnt that a Top Gun x Transformers F-14 Tomcat named Maverick is coming this year too, but probably delayed since the movie sequel was delayed till December 2020. In case you missed it, last year saw the release of a pair of Ghostbusters x Transformers in the form of a transformable Ecto-1 named Ectotron and MP-10 Optimus Prime.
The Back to the Future x Transformers isn't quite what we'd hoped for, especially when this gorgeous 2014 custom by a TFW2005 forum user was so spot-on, but it's close enough!
But wait, there's more! A new range of highly poseable (and non-transformable) Transformers R.E.D (Robot Enhanced Design) 6-inch figures will be launching on 1 September too, kicking off with G1 Optimus Prime and Megatron. In the same scale and vein to Hasbro's The Black Series and Marvel Legends line, 80s' kids won't be able to resist this new range.