[UPDATE] Autobot Gigawatt is officially revealed! [END UPDATE]
The Transformers Collaborative line just keeps growing. Earlier this month, we learnt that a Top Gun x Transformers F-14 Tomcat is coming soon, and last year, we had Ghostbusters x Transformers in the form of Ectotron and MP-10 Optimus Prime.
This time, Hasbro just announced via Instagram that an upcoming collaboration in celebration of Back to the Future's 35th Anniversary. Yes, we're finally getting a transformable DeLorean!
No other details are shared yet, other than the logo, and it looks to be landing at some point this year. However, based on the timing of this teaser, we're expecting it to be revealed on 26th June, 8am PST, during Hasbro Pulse's Fan First Friday, where 6 reveals are to be expected.
Perhaps the robot form for the DeLorean will look something like this 2014 custom by a TFW2005 forum user:
Or what DeviantARTist NachoMon drew up back in 2011, which resembles Autobot Jazz / Sideswipe: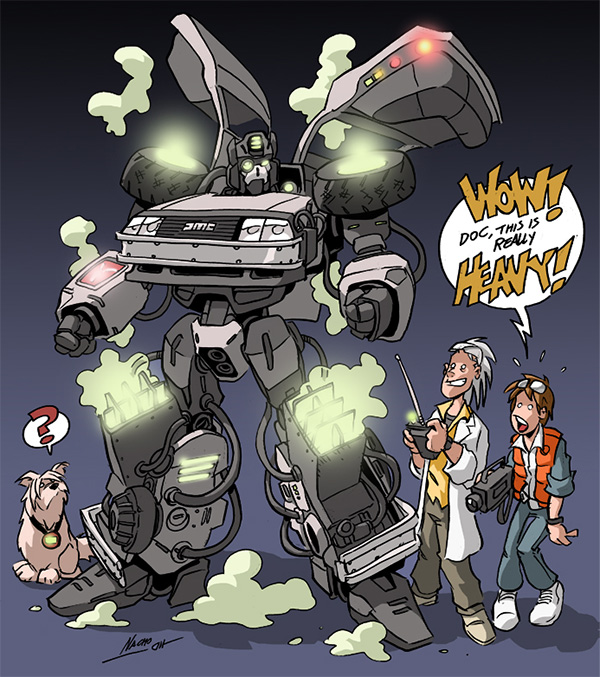 ---

Drop a Facebook comment below!