After a few months of radio silence, Star Wars fever is looking to go back into full swing once we hit September!
Star Wars Day 2017 at Gardens by the Bay was certainly a tough act to follow considering that it was a full weekend of all things Star Wars and ended with an epic run complete with fireworks. If you were thinking that might be the entire salvo Disney has up their sleeves, time to think again.
We spotted a leaked visual that was posted on Facebook earlier today and followed the breadcrumbs to the official site. There we found all their plans for the month of September leading up to the Singapore Toy Game and Comic Convention (STGCC).
---
Force Friday II kicks off in Orchard Road
This year, Force Friday will be held right in the middle of Orchard Road (at the basement of ION Orchard) with a whole slew of events supporting it. No more would it just be a mad rush of the latest Star Wars toys as there will be plenty to experience at Ion Orchard.

If you have no idea where to start, our LEGO leaks of all things The Last Jedi would help you with your budgeting.
Straight out of Star Wars Celebration 2017, fans will be able to get up close with BB-8 in virtual reality. Not much footage exists from the event but the video above should give you a good idea what to expect.
https://www.youtube.com/watch?v=NfnH_RhGJuw
Kids would also take part in Padawan training and we have a good hunch it'll probably look like the video above. Hopefully, we might sight a junior Sith in the making as well!
Last spotted at VivoCity, the AT-ACT Walker will be making an appearance once again. But this time, it looks to be a much smaller one, by Taiwan-based Beast Kingdom, and standing at 3.5m tall!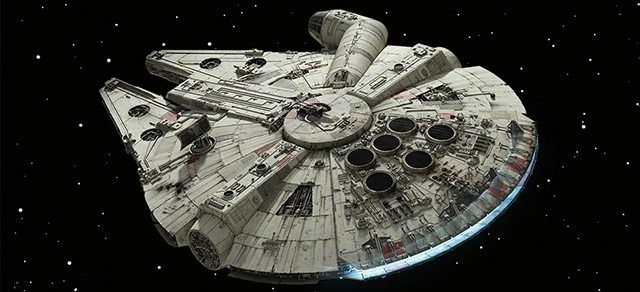 Raising the ante, we'll also be witnessing a first-ever installation of the Millennium Falcon as well! It's unlikely it would be a 1:1 sized one (we can only hope) but given the good memories of the X-Wing from Changi Airport, the Falcon would be an awesome camera opportunity for anyone! [UPDATE: The replica has been confirmed to be 1:6 scale!]
Ending off at STGCC 2017
Not to be upstaged, STGCC will also have her very own model display in the form of emo kid Kylo Ren's TIE Silencer. This appearance is rather significant as Disney and Star Wars typically does not have an official presence at the past few shows apart from the Hot Toys booth.
To top it all off, there will be a fan-built interior of the Millennium Falcon on showcase. Ever wondered what it might look like walking in the halls of the Falcon? This is your best chance.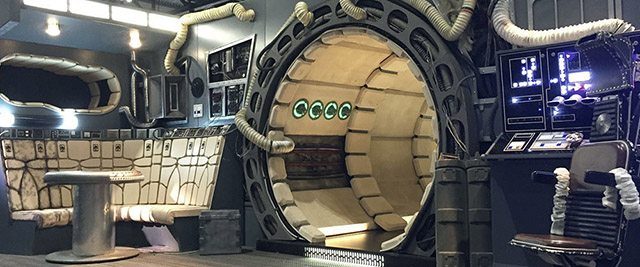 Hidden amongst the marketing materials, it seems that Rey's Speeder would also be making an appearance! All things considered this would mean that there will be three epic installations at STGCC itself making it well worth the entry ticket!
Check out the full Star Wars site for September over here!
Gerald currently straddles between his love of video games and board gaming. There's nothing that interests him more than trying out the newest and fanciest gadget in town as well. He dreams of publishing a board game sometime in the future!
---

Drop a Facebook comment below!