[ JUST IN! The LEGO Star Wars UCS Millennium Falcon (75192) has been leaked! ]
These 2017 LEGO Star Wars The Last Jedi leaks are huge. And, quite literally. Based on the following images, the upcoming LEGO Star Wars based on The Last Jedi movie reveals some the the massive ships we'll be seeing in the movie.
Lets also not forget that we'll also be seeing the return of a new LEGO Star Wars UCS Millennium Falcon (75192) in October 2017!
75190 First Order Star Destroyer – Est €149.99 – (£139.99, $149.99)
Updated designs for an updated movie, not much to shout about here for the ship but the minifigs are a different story!
We get our first look at the Supreme Leader Snoke who looks like Lex Luthor, which is a bit disappointing. And, also a new BB droid! It's hard to make out what exactly is the droid number for the new First Order is but it seems that if the Resistance has a marketable droid, the First Order must have one too! So, BB-HATE?
75189 First Order Heavy Assault Walker – Est €139.99 – (£129.99, $139.99)
If The Force Awakens drew parallels to A New Hope, then the introduction of a walker onto what looks to be an ice planet will definitely be a throwback to Empire.
Or maybe, it's not quite accurate to call the battlefield an ice planet as we're looking at regular minifigs here with Rey letting her hair down!
75188 Resistance Bomber – Est  €109.99 – (£99.99, $109.99)
Playing off the designs of the existing EF76 Nebulon-B escort frigate, this Resistance Bomber looks to be an awesome playset to hold and play in hand!
Also, we get our first look at Vice Admiral Holdo who is played by Laura Dern in the movie.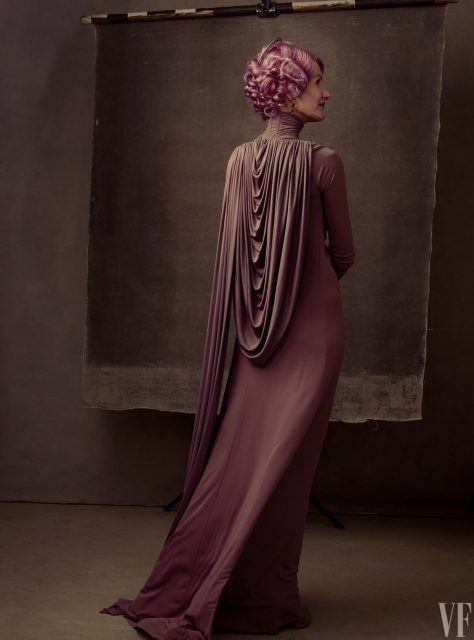 The magenta hair confirms this leak as pretty legit considering the release of the Vanity Fair shoot revealing Admiral Holdo only two days back.
---
[UPDATE] And we now have more high quality shots of the entire range of LEGO sets for The Last Jedi –
NEW! You want more? Check out what's in store for 2018!
Gerald currently straddles between his love of video games and board gaming. There's nothing that interests him more than trying out the newest and fanciest gadget in town as well. He dreams of publishing a board game sometime in the future!
---

Drop a Facebook comment below!