Choice is always good, and Netflix offers four of them — or so it seems. Where customers who navigated to the streamer's sign-up page could choose from four subscription tiers previously, there are only three options are presented now: basic with adverts, standard, and premium.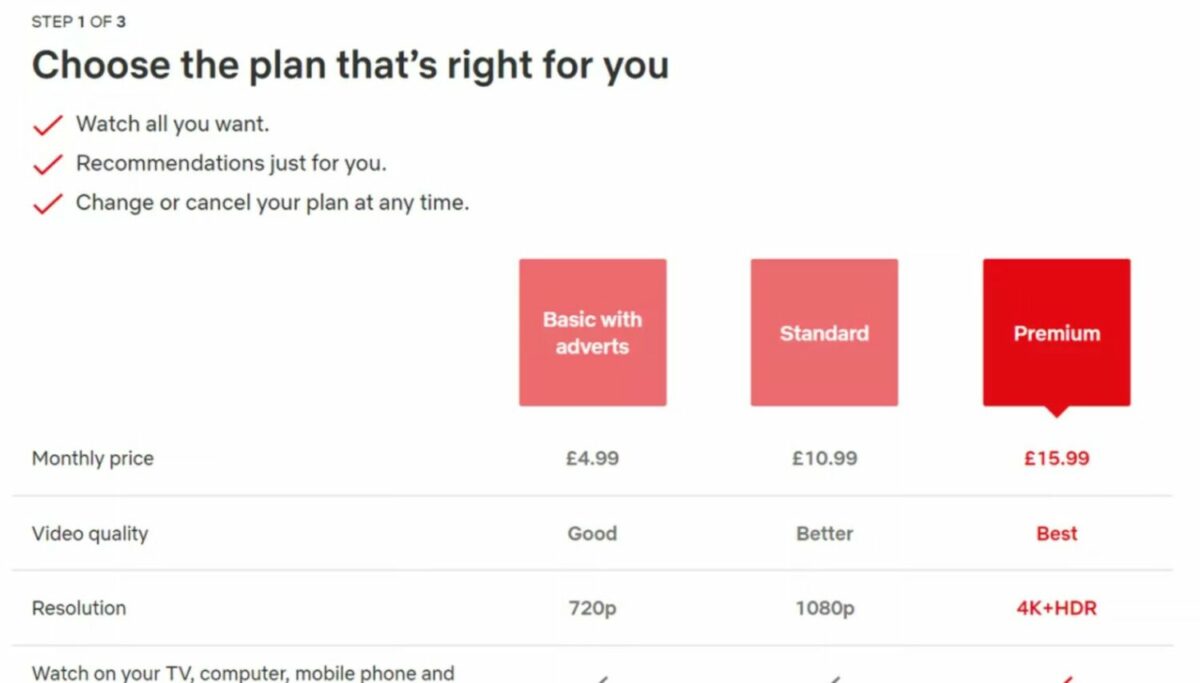 Missing from the list is the basic tier, which is slightly more expensive than the ads-supported model, and allows users to watch content offline. But users can actually still buy it, as long as they can a little bit of digging.
See, Netflix has hidden the basic tier within a wall of text. To access it, you'll have to scroll down to the small print that reads 'Want more options? See all plans'. Click on the text, and a near-identical sign-up page will appear, this time with the non-ads model included.
Of course, the discrepancy only affects markets with all four tiers (Singapore only has three), but that doesn't change the unfriendly nature of the move for consumers. The problem here lies in how Netflix is pushing customers to opt for ads-supported subscription, since they are unaware of the alternative, which is hidden by default.
It's a move that doesn't reflect well on Netflix, and hopefully the streamer will clarify things in time to come.