Good things don't last forever, and Netflix is now part of that equation. After considering the prospect of serving up commercials to viewers, the streaming giant has decided to roll out its new advertising model on 3 November in the United States.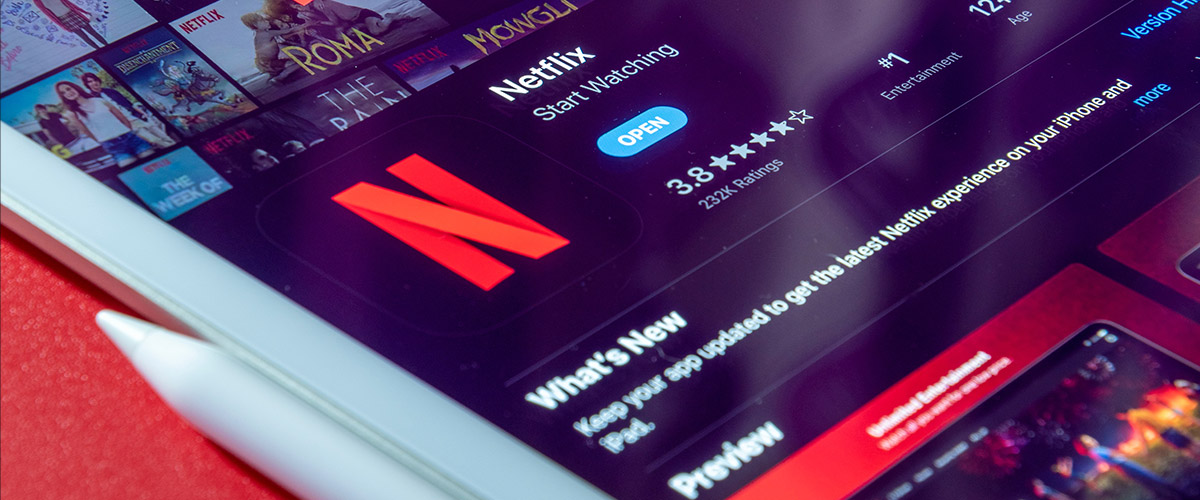 The "Netflix Basic With Ads" tier will charge US$6.99 per month, and includes an average of four to five minutes of commercials each hour. Users won't be able to download titles for offline viewing, some of which may be initially unavailable due to licensing restrictions, or stream on multiple screens at a time.
At launch, ads will either be 15 or 30 seconds long, and are slated to play before and during TV shows and movies. Resolution is also restricted to 720p rather than than 1080p, the quality of Netflix's standard plan that costs US$15.49 per month. By comparison, the company's basic plan without advertising is US$9.99 per month, but still only offers 720p resolution.
The advertising tier will be rolling out first in Canada and Mexico on 1 November, followed by Australia, Brazil, Canada, France, Germany, Italy, Japan, Korea, Mexico, the U.K., and the U.S. on 3 November. Spain will launch on 10 November, with the pricing for each market as follows: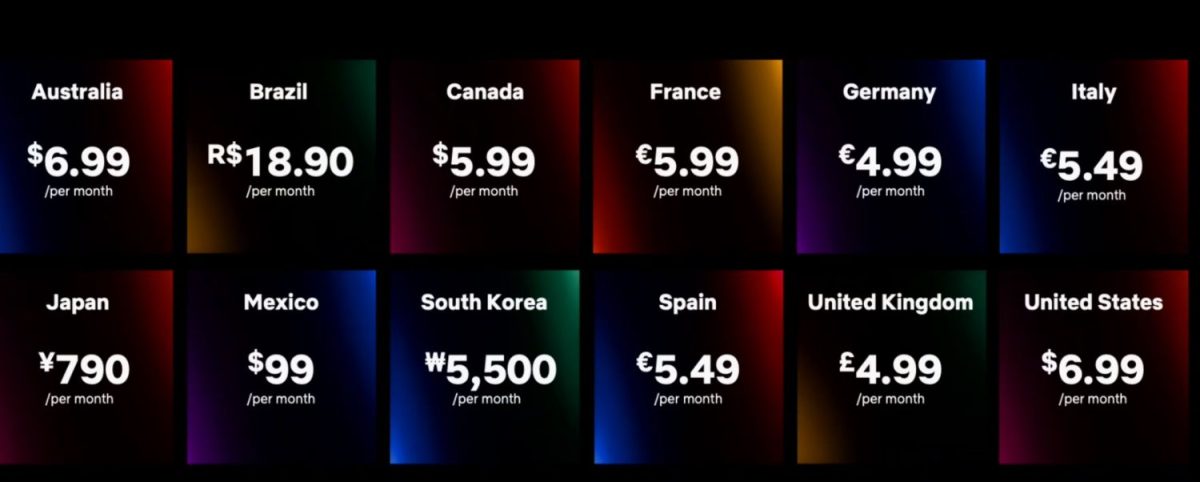 Netflix is partnering with Microsoft for its ad-supported service, and has nearly sold out its inventory with hundred of advertisers set for launch. The US$6.99 per month pricing is less expensive than ad-supported Disney+ and Hulu in the U.S, which will both be US$7.99 per month when the House of Mouse releases its ad tier in December. However, Netflix's recent crackdown on account sharing might cause it to lose this edge in the streaming war, as the practice has been criticised to be less consumer-friendly.
Here's a quick comparison of subscription prices across the board for U.S. viewers:
Streamer
Price (US$)
Netflix
$6.99 − basic with ads
$9.99 − basic without ads
$15.49 − standard without ads
HBO Max
$9.99 − with ads
$14.99 − without ads
Hulu
$7.99 − with ads
$14.99 − without ads
Paramount+
$4.99 − with ads
$9.99 − without ads
Peacock
$4.99 − premium with ads
$9.99 − without ads
Disney+ (starting Dec 2022)
$7.99 − with ads
$10.99 − without ads