Earlier today, Netflix held its first content showcase, See What's Next: Asia, for the region at Marina Bay Sands where they announced their new original productions for 2019. Among the 100 new and returning Netflix titles coming to us, we highlight the 5 new anime series that Netflix is producing.
---
#1: Pacific Rim
The science fiction monster film series lends itself really well to this medium; after all, Guillermo del Toro and Travis Beacham were influenced by aspects of the kaiju genre (famous titles in this genre: Godzilla, Neon Genesis Evangelion) in Japan. This original anime expands on the two movies and focuses on a pair of two siblings – an idealistic teenage boy and his naïve younger sister – who are forced to pilot an abandoned Jaeger in a desperate attempt to find their missing parents. Legendary Entertainment (Jurassic World: Fallen Kingdom, the Pacific Rim movies) will be producing the series while Craig Kyle (Thor: Ragnarok) and Greg Johnson (X-Men: Evolution) have been announced as co-showrunners.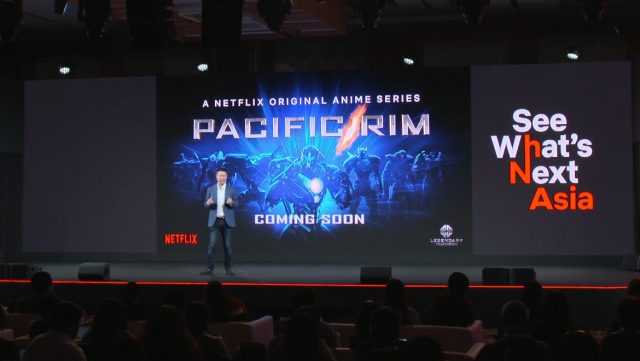 ---
#2: Altered Carbon
This is a spin-off set in the same universe as Netflix's live-action series (whose second season is currently in production) promises to explore new elements of Altered Carbon's mythology. Given that this dystopian world is based on the book of the same name by English author, Richard K. Morgan, it'll be interesting to see what established anime screenwriter, Dai Sato (Cowboy Bebop, Samurai Champloo) and Tsukasa Kondo would bring to this sci-fi series. Japanese animation studio Anima, will also be involved in developing the anime feature film.
---
#3: Cagaster of an Insect Cage
Based on the manga, Mushikago no Cagaster, the story follows a young couple, Kidou and Ilie, as they struggle to survive in a post-apocalyptic world where a rare disease – termed "cagaster" which turns people into giant insects that devour humans – has infected mankind. This anime is in the safe hands of director Koichi Chigara (Last Exile, Full Metal Panic!) and animation studio, Gonzo (Hellsing, Afro Samurai).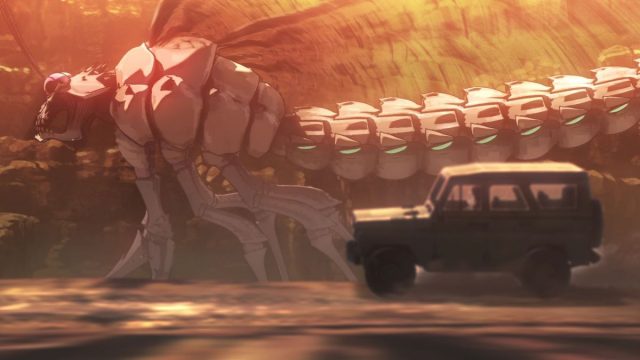 ---
#4: Yasuke
This is an original anime series inspired by the historical figure, Yasuke, a samurai warrior of African origin who fought with Oda Nobunaga in the 16th century. Yasuke is set in a war-torn feudal Japan of mechs and magic where a retired ronin must take up his sword when charged with the task of transporting a mysterious child whom dark forces want to eliminate. The production will be led by American TV producer, LeSean Thomas (The Boondocks and upcoming Netflix anime, Cannon Busters) takes on multiple roles as creator, executive producer and director. Grammy-nominated musician, Flying Lotus (You're Dead!) is also onboard as executive producer and composer. The lead role of Yasuke will be voiced by Lakeith Stanfield (Selma, Straight Outta Compton) and the series will be animated by Japanese animation studio MAPPA, who brought us Yuri On Ice.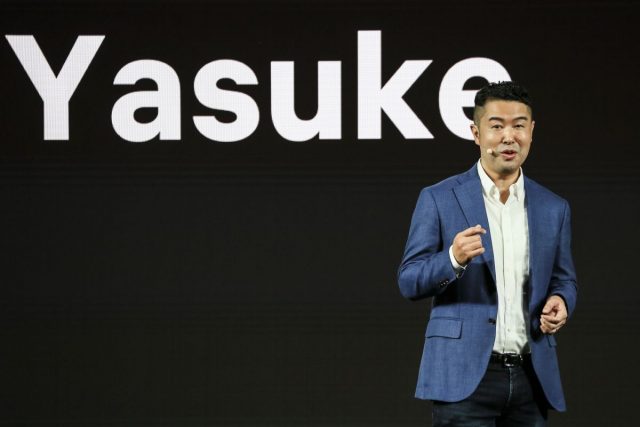 ---
#5: Trese
This is an interesting project as the anime is based on the award-winning graphic novel of the same name, by Budjette Tan and Kajo Baldissimo from the Philippines. Tresa is set in Manila, where mythical creatures of Philippine mythology live in hiding amongst humans. The series is centred on the protagonist, Alexandra Trese, is a mysterious detective who takes on these supernatural cases and goes head to head with a criminal underworld of evil otherworldly beings. American storyboard artist, Jay Oliva (Wonder Woman, Spider-Man: Homecoming) has been brought on as an executive producer while Shanty Harmayn and Tanya Yuson from BASE Entertainment – a studio based in Singapore and Jakarta – will be producing the series.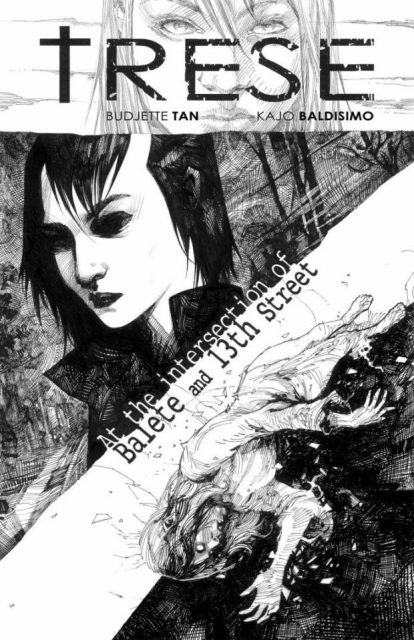 Netflix is clearly investing a lot of resources into their upcoming anime productions and banking on some big stories and established universes. What would be really interesting is to see how well their anime adaptations of Southeast Asian folklore would fare with international audiences. If it succeeds, it certainly paves the way for more local stories to be adapted into an anime series. We clearly have an eye out for these titles next year and will bring you more updates closer to their release.