LG has established themselves as one of the more prominent figures in the electronics industry, with a wide range of TVs, mobile phones, PCs, and home appliances under their belt.
As the evolution of technology continues, competition in the field remains tight. There's a constant need to refresh the existing inventory to keep up with the heat, and that's exactly what the team has been doing with a new string of technological innovations that caters to different groups of consumers.
For The Visual Appreciators
Best known for their TV sets, LG managed to outdo themselves with an impressive showing of the world's first 88-inch OLED 8K TV and rollable OLED TV at CES 2018. The upgraded lineup here is a variant of that, armed with the newest Alpha 9 processor means that images appear sharper, clearer, and richer in colour.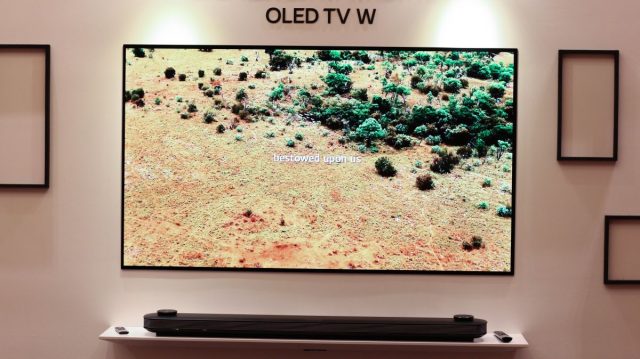 Supported by a high frame rate, these TVs will also be able to run motion images smoothly at 120 frames per second, which serves as a handy function for fans of the action and sports genre. Throw LG's newly-unveiled 77-inch 4K OLED, the W8P (S$34,999), into the picture, and viewers are set for a visual treat.
The Super UHD TVs are not left out in the revamp process, with the SK9500P (S$6,199), SK8500P (from S$4,999), and SK8000P (S$1,899) sporting an Alpha 7 processor, Full-Array Local Dimming (FALD) backlighting, and Nano Cell technology.
In other words, users can look forward to enhanced black levels and picture dimensions, increased shadow details, greater contrast, and more vibrant colours for viewing angles of up to 60 degrees.
Jumping aboard the AI technology bandwagon, LG has introduced a newly-implemented ThinQ programme into their innovations. Similar to the Google Home or Alexa, it activates when users speak directly into the remote control to give commands, such as adjusting the volume, or change the picture without manually navigating through the interface.
It sounds helpful, but in face of other similar products on the market, it may just end up as a forgotten feature, although it could possibly end up as a really good alarm clock: just ask it to wake you up after 30 minutes at high volume, and that should do the job.
For The On-The-Go Professionals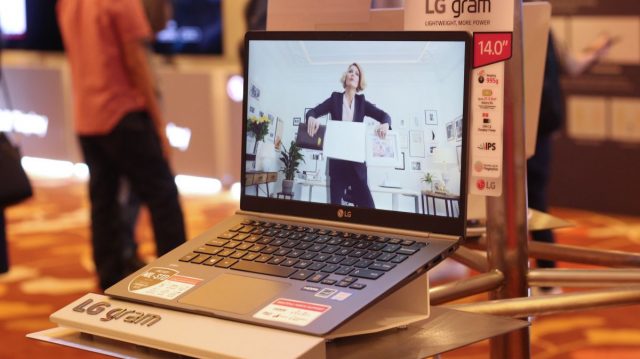 The MacBook is sleek, but gone are its day of being the lightest laptop on the market. LG's brand-new gram laptops have always been lightweight, and their latest iteration continues to push beyond the boundaries of ultra-portability.
Building upon its past design, the new addition sees a fingerprint reader – which allows users to simultaneously log in and power on at the same time with a single button – and the repositioning of the web camera to the top of the display.
Weighing in at less than one kilogram, the 14-inch model sports a whooping 22.5 hours of battery life, with a wide, minimised-bezel display. Unlike its Apple counterpart, however, it comes equipped with all the necessary ports, including HDMI, microSD, 3.5mm jack, USB, and USB-C.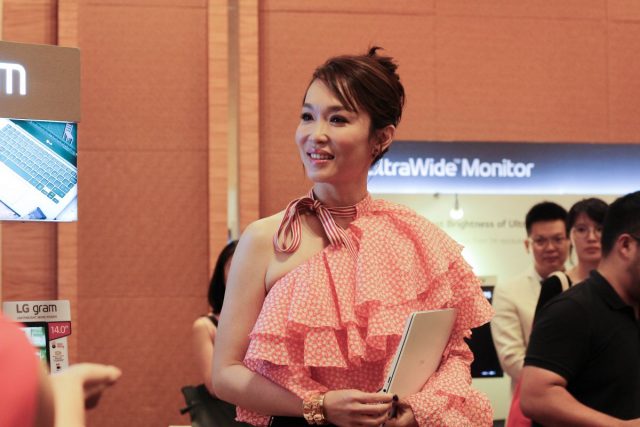 Those who are familiar with the workings of a laptop would understand the concern behind the compromising of performance for a lighter weight. Fortunately, the gram operates on the latest 8th Intel Core i7 and i5 processors, and has a second SSD slot for extra storage, making it the ideal choice for both on-the-go professionals, and content creators who work with large files.
Contrary to what one would expect out of a slim laptop, its nanocarbon magnesium body is able to bear the stress of extra weight, successfully passing through seven strict US military MIL-STD 810G durability tests for resistance to impact, pressure, and temperature.
For The Gamers
Retaining the high refresh rate that's often associated with LG gaming monitors, the team's newest family member boasts some additional features as well, such as sphere lighting and screen real estate. Known as the LG 32GK850G (S$1,399), it boasts slick, quick motion gameplay, supported by the highest refresh rate of 240Hz, and an overclock option of 165Hz.
For the more hardcore gamers? The gaming monitor has a one-millisecond Motion Blur Reduction for even smoother gaming motion, and AMD FreeSync technology to reduce frame loss. Fans of ultrawide, curved monitors can take the 34UC89G into consideration, alongside the 38WK95C for the multitasking app developer.
A small but welcome installation to LG's new game monitor would be a three-light variation, especially since a minor gripe of the 34UC89C was its lack of an illumination option.
For The Audiophiles
A movie-watching experience isn't complete with just vivid, sharp visuals alone. Sound is an important accompanying factor, and LG is pushing out a new lineup of soundbars for individuals who are particular about audio quality.
Courtesy of a first-time collaboration with Meridian Audio, these soundbars are supported by Dolby Atmos, with a powerful output delivery of 550W – particularly so for the SK10Y (S$1,999). Its high-fidelity audio technology, strong bass, and immersive sound can be further enhanced through the hooking up of multiple speakers. Audiophiles, rejoice!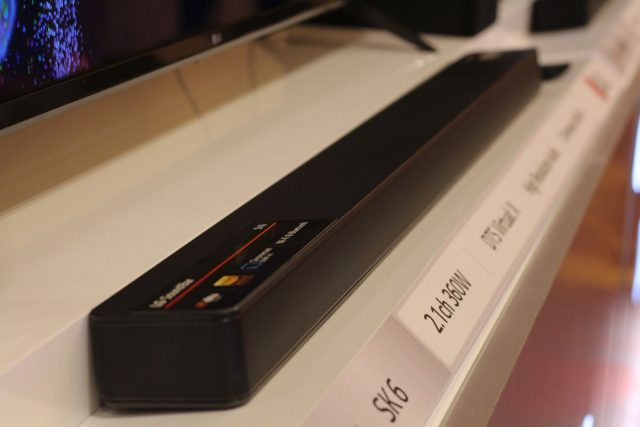 For greater accessibility, the soundbar is also designed to connect fully to hubs, speakers, and other smart devices supporting Chromecast, which in light of the Google Store opening in Singapore, comes as a timely feature.
---
With a spate of releases in different product categories, users are subjected to more than enough choices to expand their current tech inventory. There's definitely more where they came from, though, and interested parties may head on down to LG's official website for the complete catalogue.
---

Drop a Facebook comment below!