The 4th of May, also known as Star Wars Day, is a very special day for fans, and over at Legoland Malaysia, there are always annual celebrations held for the occasion. For the year of 2018, there's certainly no shortage of activities, but the main highlight remains the Lego Star Wars Speed Build Challenge, where competitive brick building groups (2-4 pax) can put their speed building skills to the test with the X-Wing Starfighter.
As the name suggests, speed is the name of the game, and the fastest builder among all contenders will be duly awarded with the limited-edition Lego Star Wars 75192 Millennium Falcon set worth S$1,189, that also bears the autograph of original designer Hans Burkhard Schlömer.
For other Star Wars fans who aren't into the craft of speed building, there are plenty of related festivities to go around from April 21 to May 13, 2018, as per the following:
Witness The Largest Imperial March (April 28, 29 only)
A yearly tradition, and one that enthusiasts should be very familiar with. The streets of LEGOLAND is set to welcome 100 costumed fan group members, with meet-and-greet sessions taking place at the selected areas of the park, namely The Beginning, LEGO Technic, Lego Star Wars Miniland.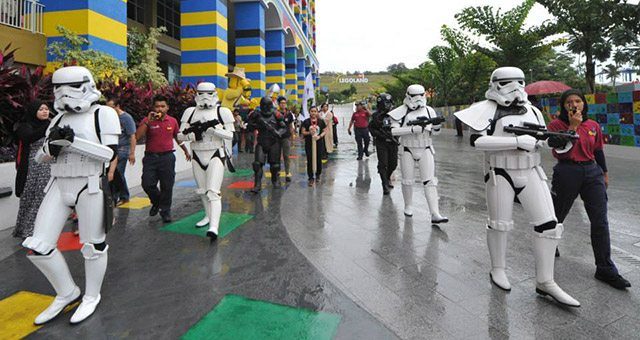 Be One With The Intergalactic Parade
Showcase your love for Star Wars by dressing up as your favourite character, and march alongside other costumed counterparts when they perform during the parade over the weekends!
Relive Epic Star Wars Battles 
One of the best parts of the franchise is its grand space battles. The largest Lego Star Wars Miniland Model Display sees some of the most epic showdowns reimaged in the form of over 1.5 million bricks. Separated into seven segments, the indoor exhibition each features iconic scenes from the Star Wars series (including Clone Wars) in chronological order.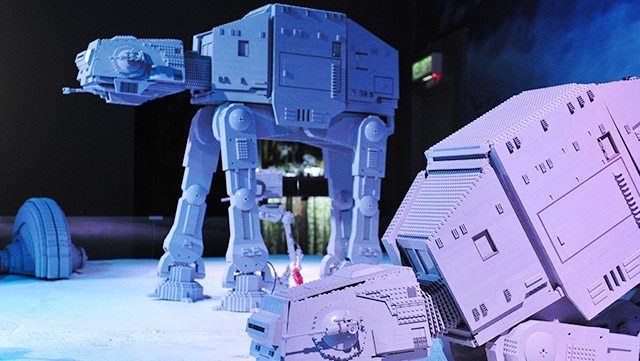 Unleash Your Creativity As A Family
The more the merrier! Experience a space adventure as a family, and come out after to build these beloved characters, including BB-8 and R2-D2!
Collect Limited-Edition Lego Star Wars Commemorative DUPLO Brick 
This one's for the collectors. Prove your worth as the ultimate Jedi Master by embarking on a scavenger hunt around Lego Star Wars Miniland. Locate all the Darth Vader Minilander, and the limited-edition Lego Star Wars Commemorative DUPLO Brick shall be yours.
Minifigure Trading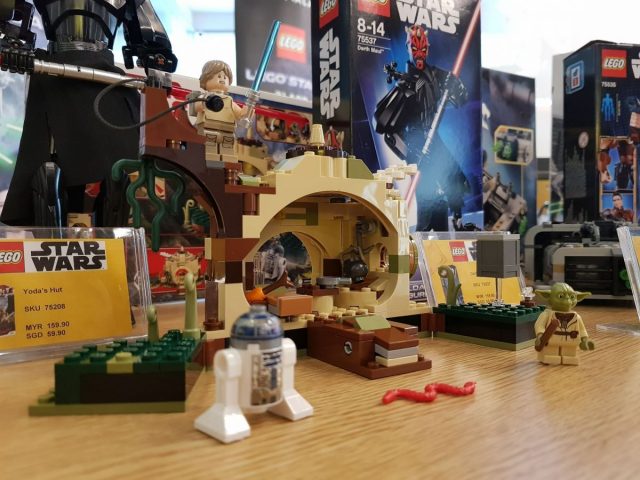 Ask and you shall receive! Check with the Model Citizens for the trading availability of your Lego Star Wars Minifigure, or you could always choose to keep what you have on hand.
---
Wait, There's More!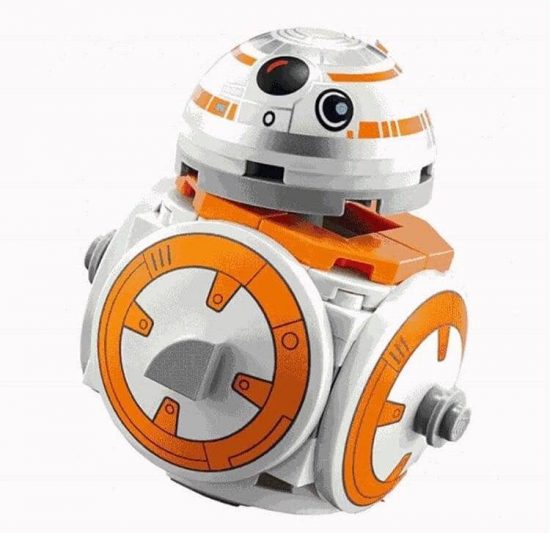 The Star Wars goodness never stops, and families get to enjoy more attractive deals, including the following:
Lego Star Wars Gifts with Purchase:
Recieve a free Lego Star Wars Anniversary Pod with a minimum spending of S$101 on any Lego merchandise (April 20 to May 3).
Recieve a free Lego Star Wars BB-8 (pictured above) with a minimum spending of S$101 on any Lego merchandise (May 4 to May 31).
Lego Star Wars Kids Go-Free: Self-explanatory, but children (aged 3-11) are granted free entry to the park if they don a full Star Wars costume.
Buy an Annual Pass, Win a Nissan Almera: Buy a premium pass, bask in the festivities, and stand a chance to win a Nissan Almera.
Two-To-Go Promotion: Enjoy 28% off when the online package of two one-day theme park or combo tickets are purchased, from April 17 to 26, 2018.
Now that the time of the year is here once again, it's time for both fans of Star Wars and Lego bricks to gather and enjoy the atmosphere together with other like-minded individuals from the community!
---

Drop a Facebook comment below!