The TV industry has undergone a massive transformation since the golden days of a bulky, attached boxed-up set with an antenna. Then, the world did away with the antenna, leaving behind the chunky husk of a telly. Over the years, its body became slimmer, more streamlined, and in 2014, it broke free of the restraints of conventionality by taking on a curved shape.
Just a mere four years later, LG Display is looking to shake up the market once again with the next game-changing technology on the block. As if having a curved screen wasn't enough, there's now a big-screen television that can be rolled up.
Yes, you read that right.
AT CES 2018, the leader of big-screen OLED manufacturing unveiled its latest innovation, following a slew of impressive debuts, such as the world's first 88-inch 8K OLED TV. Next to join its lineup would be this 165-cm rollable OLED TV, which yes, you guessed it, is another first for the international market.
Here's how it works: use the remote control to unfurl the display screen, or roll it up into a white rectangular box. It's also awfully practical, since household items like speakers, and power supply plugs can be housed inside the box as well. When unfurled, users have the option of letting the screen up a little to view information, or more than halfway for a 21:9 viewing experience. Insanity at its finest, and it's all thanks to the paper-thin organic light emitting diode (OLED) display.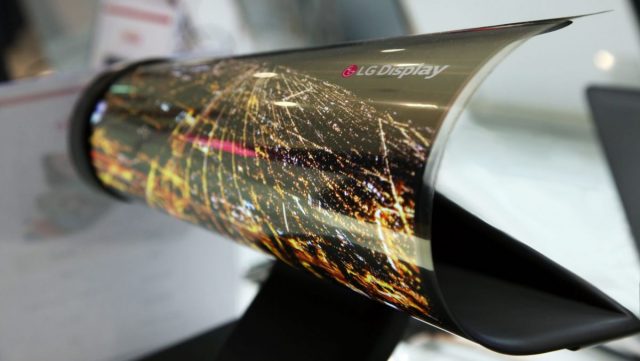 Surprisingly enough, this isn't LG Display's first rollable TV rodeo. A similar concept was shown at CES 2016, but with an 18-inch screen instead. Way ahead of the er, curve, they are.
It's good news that the industry giant was able to work upon the initial concept, and come up with the ingenious phenomenon that is the rollable OLED TV. As of now, there is nary a word about the pricing or release window, but this may be due to LG Display's desire to improve upon the current product before launching for the global consumer market.
Rolling with the times indeed.
---

Drop a Facebook comment below!