Everyone knows Google, our best friend when it comes to information searching. In the last few years, the industry giant's expertise has expanded beyond search and smartphones, to the field of hardware and home products, with the addition of Google Pixel Buds, Google Wifi, and Google Home to their inventory.
But while these items are relevant in the Internet of Things (IoT) era, the local market has always been subjected to delays, as the company prefers to deal with local partners here, instead of selling direct.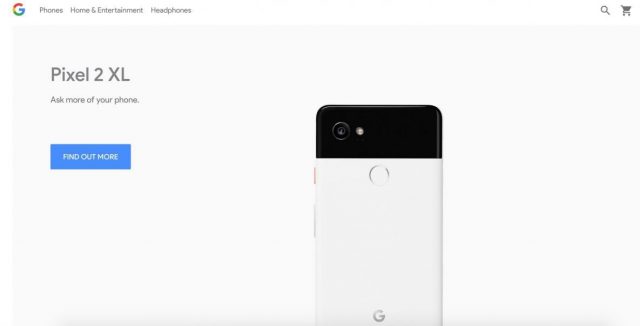 But things are changing, thanks to the newly-launched Google Store in the local online space.
The first-ever Google Store in Southeast Asia will offer items directly to consumers, which hopefully, will speed up the entire integration process. Now that an entire selection of Google products is available on a single platform, there's also no longer a need to scour for them on the separate selling spaces, making it more search-efficient for users.
The one-stop digital store is set to offer the Pixel Buds, Google Wifi, Google Pixel 2 XL, and the Chromecast, in addition to two newly launched items – the Google Home and Google Home Mini.
Finally, The Google Home Family. Don't say #bojio
It's sorely overdue, but the Google Home duo has finally arrived on our shores! After their debut in the US markets from slightly over a year ago, the big G is bringing them over, with special localised features to boot.
As far as appearances are concerned, the voice-activated speaker sports the same wire-mesh bottom and white cylindrical body with a sloping top. The functions are identical as well – users can command it to play the radio, read out information, run through a day's worth of happenings, or even stream one episode of Stranger Things 2 on Netflix via Chromecast connection – after booting it with a simple "Okay Google".
In true Singaporean fashion, the Google Home will run on the Singlish-supported Google Assistant, and comes with a specially-tailored serving of local collaborative team-ups.
Citing the latter as the main reason behind the delayed product launch here, Vice President and General Manager of Google's Home Products, Rishi Chandra said,
The first step was launching the Google Assistant in November, and there's a lot of work that we had to do to make sure we are localised and delivering in a high-quality way. Each product is dictated by what kind of localisation we need to make the product work well, so for example, (the Google Home) works with local services to make sure the server works well, while the Pixel Buds doesn't have the same feature, it's a little different, and that's why it came a little bit faster.
For Singapore, By Google Singapore
Emphasising that the team doesn't want to push out "an American product for a Singapore audience", a variety of local services is in store for the masses. News updates can be received by means of Channel NewsAsia and The Straits Times, or through radio stations like Hot 91.3FM and 987FM.
Its usefulness extends beyond providing information, and into the service sector. To push out easier and faster access to content, Google's developer platform Actions on Google has included many reputable and familiar brands into the set-up of Google Assistant, such as Bus Uncle, Singapore Airlines, and the National Library Board.
Here's how it works: utter the command "Hey Google, talk to (brand name)", and Assistant will automatically link users to said service. There may be some lingering worries about privacy and security issues, such as concerns over the other party's access to a user's data on Google, but the team firmly assures that they will not be able to do so.
Lastly…
With the launch of the Google Store in Singapore, the Google Home and Home Mini are available for purchase from April 18, 2018 onwards at S$189 and S$79 respectively, with the latter decked out in Coral, Charcoal, and Chalk. Starhub, COURTS, Challenger stores island-wide, and Hachi.tech are set to welcome the Google Home family as well, but only on April 20.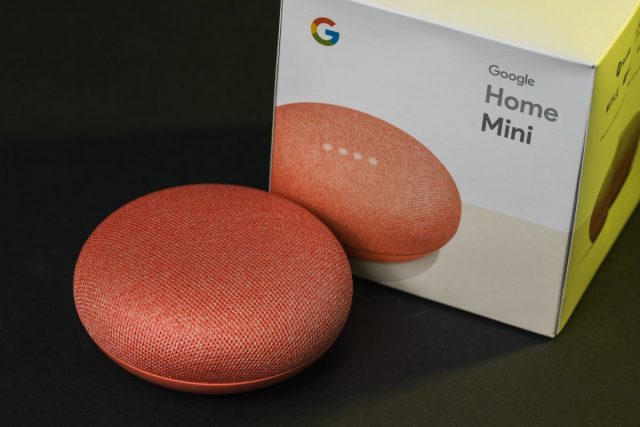 As a final deal, Google is offering special promotions to interested parties with the purchase of the Google Pixel 2 XL (S$1,398), which includes a free Mini, so don't miss out if you've been looking to expand your smart home inventory!
---
COURTS Launch Offer
To welcome the Google Home family to our shores, COURTS is offering interested parties some attractive deals. On April 20, 2018, the first 100 consumers to buy the Google Home are entitled to a free Chromecast (worth S$65) each, with an additional S$30 Google Play card for an extra purchase of the Google Home Mini. It's to be noted that this one-day deal only applies exclusively to the flagship COURTS store in Tampines.
Calling all HomeClub members! We've got an exciting event for you! This Friday get first dibs on the Google Home when…

Posted by COURTS on Tuesday, April 17, 2018
Happened to miss out on being the early bird? No worries – COURTS has put together other promotional deals that are set to run from April 20 to 30:
A free Google Home with purchase of single TV set at $2,000 and above.

A free Google Home Mini and Google Home with purchase of any laptop above S$899 and above $1,999 respectively.

A Google Home and Google Home Mini will be gifted to customers with minimum purchase of $$999 and above over a 48-month term on COURTS FlexiPlans.

HomeClub Elite members (COURTS' loyalty programme) can enjoy 30% off Google Home and Google Home Mini.
Among the above, it seems the easiest way to enjoy discounted prices would be to become a HomeClub Elite member. Just pay S$59 per annum for a two-year membership programme, and you'll be good to go, with complimentary COURTS vouchers worth S$120 added to your inventory.
More details can be found on Court's Facebook event page.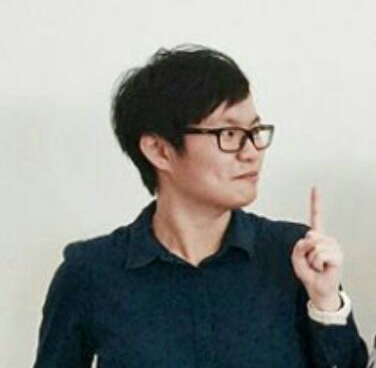 Si Jia is a casual geek at heart – or as casual as someone with Sephiroth's theme on her Spotify playlist can get. A fan of movies, games, and Japanese culture, Si Jia's greatest weakness is the Steam Summer Sale. Or any Steam sale, really.
---

Drop a Facebook comment below!