Lovers of miniature toys will definitely have owned or at least played with a Polly Pocket at some point in their life, having fun with the miniature clamshell dollhouses and you play around with Polly and her friends.
Over the years, Polly Pocket's style might have undergone some changes since Mattel bought it from Bluebird Toys. But recently, UK toy review site The ToyZone has recruited CGI artist Jan Koudela to have some good ol' nostalgic fun and reimagine Polly Pocket's vintage miniature dollhouse style in a series of crossovers with popular films and TV series. 
Unfortunately, you won't be able to buy these toys anywhere but at least you can still appreciate them and the many small details that Koudela has included in the mini houses.
---
Stranger Things
As a film based in the 1980s, Stranger Things is the perfect TV show to have a Polly Pocket made for. It frankly wouldn't be all that surprising to see a Polly Pocket commercial air on Stranger Things. In Koudela's creation, we can see both the Byers' home, with the iconic alphabets and fairy lights strung on the wall as a means for Joyce to communicate with her missing son Will. Look further down and you'll see more of the nasty creatures that lurk in the Upside Down and haunt our protagonists on the show.
---
The Simpsons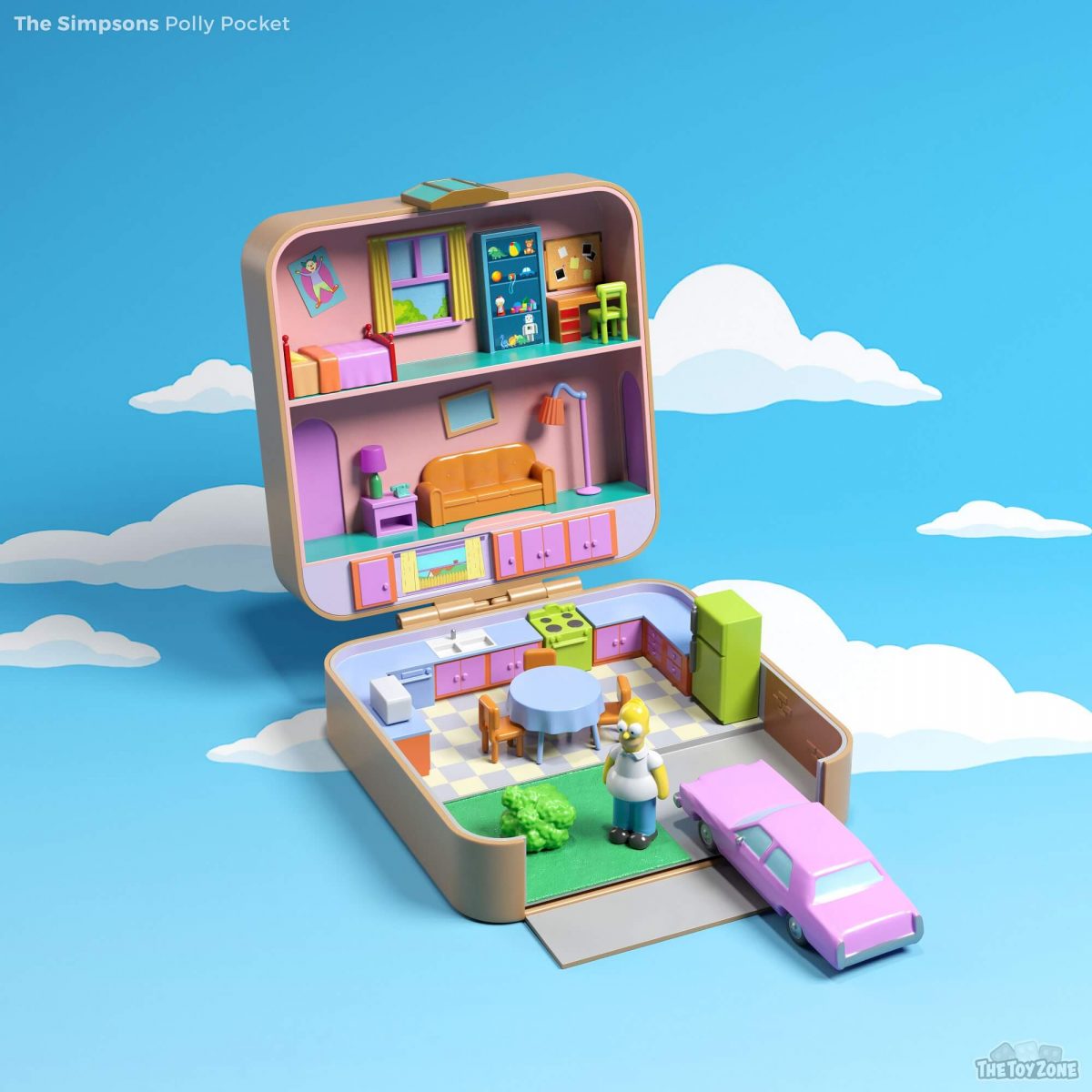 Released the same year as the first mass-produced Polly Pockets, it is only right for The Simpsons to get a Polly Pocket dollhouse of their very own. Just from looking at the image above, you could probably already hear the soft cry of "The Simpsons." in your head as the opening jingle plays in your head. The Polly Pocket version even comes with the couch the Simpsons always sit on to kick start an episode. Now if only we have miniaturised versions of the other Simpsons to play with.
---
The Lord of the Rings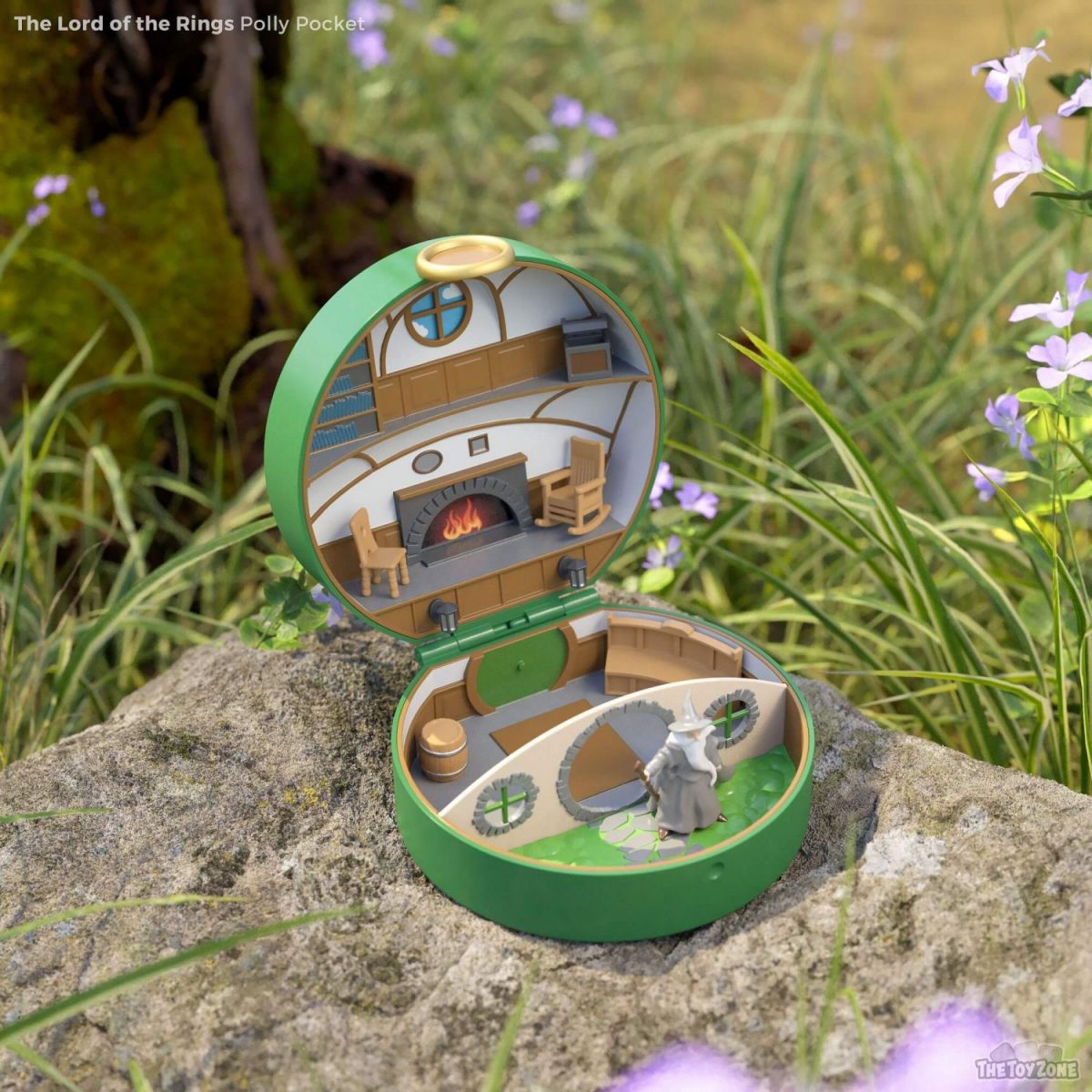 With the Hobbit-holes in Lord of the Rings looking as cosy as it did in the films, we're sure many viewers were wondering what it'd be like to stay in a smial of your very own. Though that dream might be a little difficult to fulfil, you can at least have a look at the pocket-sized Hobbit-hole by Koudela which fits perfectly with the familiar curves of the Baggins' humble abode. But even a Hobbit might struggle to move around a house as small as this.
---
The Shining
With the Polly Pocket version of the Overlook Hotel from Stanley Kubrick's The Shining, you won't need a tricycle to explore every corridor but that doesn't make the house any less foreboding. If the endless corridors in the Overlook Hotel aren't enough to scare you, there is the bathroom painted in an ominous shade of bright red, as well as a maze to explore. Just be sure to bring along a tiny winter coat to keep yourself warm as you do so, and take care not to get lost.
---
Friends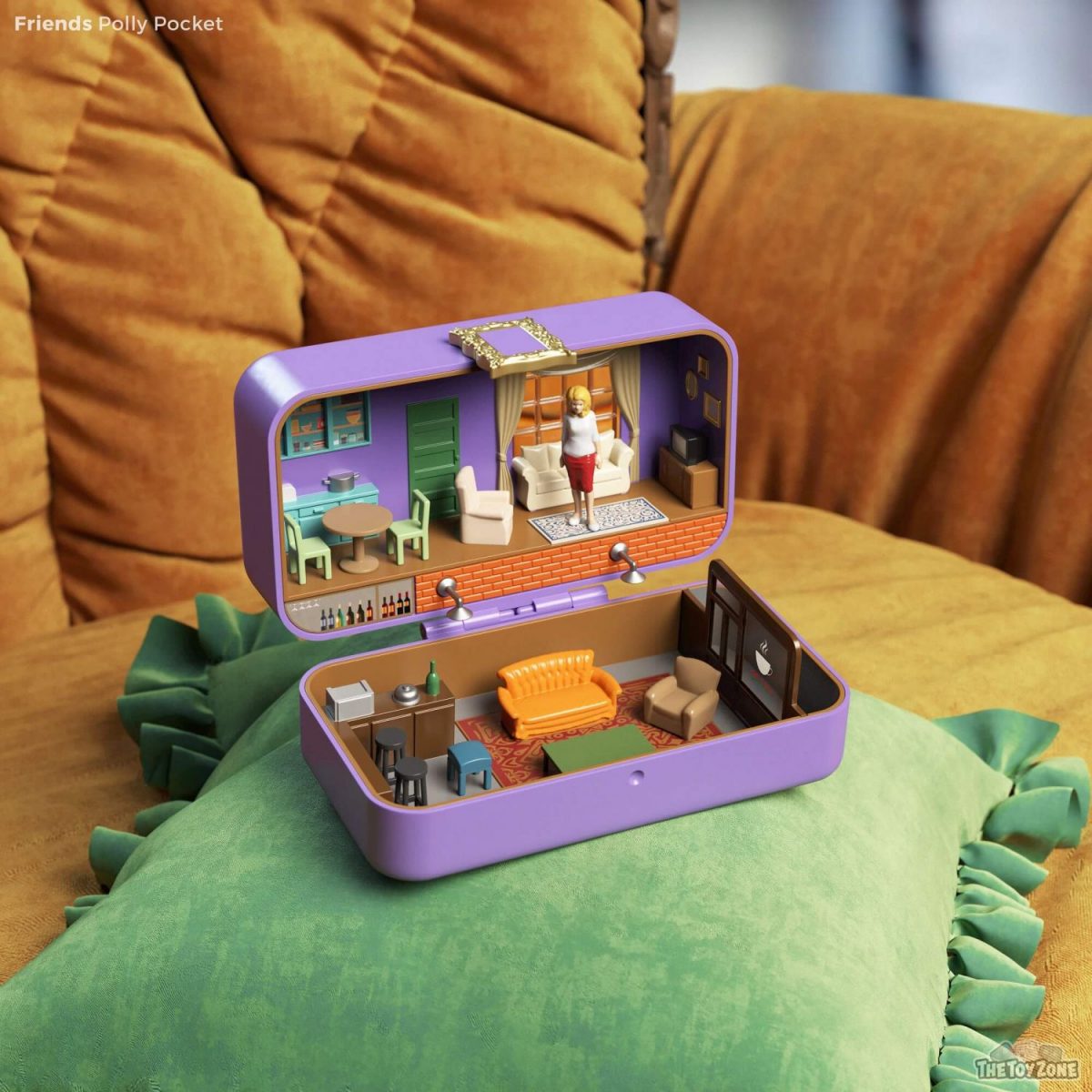 Fans of '90s sitcom Friends will know that Monica has always wanted her Aunt Sylvia's dollhouse. Though this Polly Pocket is nowhere near as big as Aunt Sylvia's it will definitely be easier to maintain and keep clean. Now all you need to complete this dollhouse is miniaturised versions of the whole cast, several dogs, and dinosaur dolls. Just be careful sure not to set the dollhouse on fire.
---
The Royal Tenenbaums
Koudela has managed to capture the whimsical aesthetic of Wes Anderson in this vintage-looking Polly Pocket featuring the titular Tenenbaum's family home, which seems to also offer us a deeper look into the dysfunctional families various hang-ups. Now if only we can get Polly Pockets made for Anderson's other films, The Grand Budapest Hotel maybe?
---

Drop a Facebook comment below!