You might think, luxury fashion designer brand Gucci teaming up with beloved game developer SEGA to produce sneakers, what could go wrong? Their previous effort in this collaboration was quite appealing, subtly paying homage to nostalgic 80's gaming culture with the Gucci logo in the recognizable SEGA font on a white-and-gold womens' sneaker.
This time round, however, they've definitely fallen flat on the design. And by fallen flat I mean they tripped over a rock and tumbled down a hill in these chunky, crystal-lined hiking boots.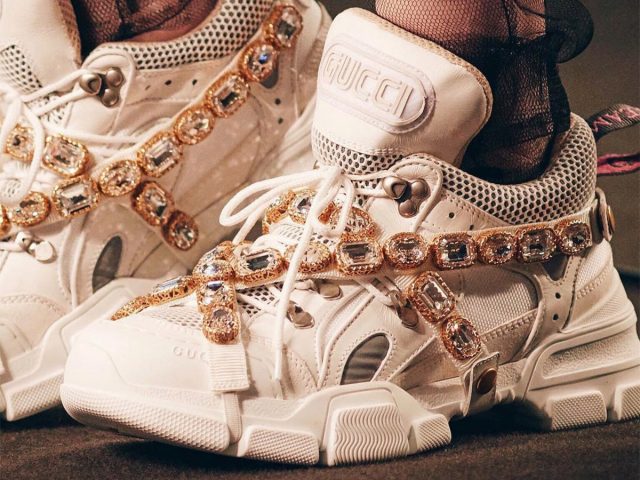 There's no nice way of describing these sneakers. They are ugly, and that's that. Unveiled in Gucci's latest Fall/Winter 2018 showcase, these bulky hiking boots are strapped with extravagant gemstones and adorned with the Gucci logo in the signature SEGA lettering on the tongue.
This is the first geeky shoe collaboration we've seen that fails in every way possible. So instead, let's take a look and remind ourselves of some of the past geeky sneakers done right:
Now those are some good-looking sneakers any geek would be proud to wear! The Gucci ones though… not so much.
---

Drop a Facebook comment below!