Paw-sitivity is in the air!
In an unconventional show of celebrating the Year of the Dog, Xbox has gathered a group of adorable puppies, themed after some of the biggest and most influential gaming heroes.
Yes, fur real.
Known as the 'Xbox CosPups', these loyal companions of man are created by world-renowned dog fashion designer and TV personality Roberto Negrin, who also shares a love for gaming – making him the ideal fit for the job.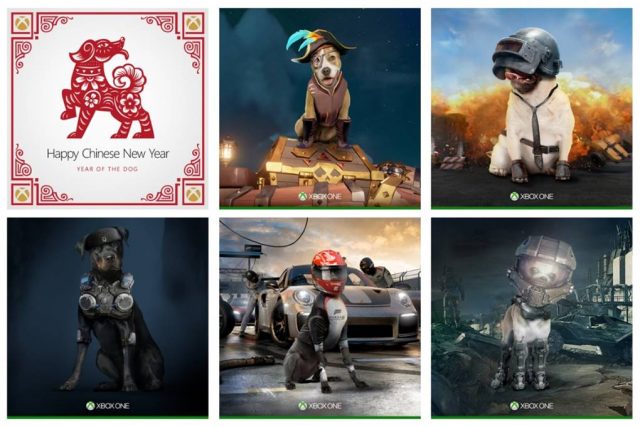 When placed together, the furry protectors make for an endearing sight. Meet in the picture above, clockwise-direction: Sea of Fleas, PUG-G, Master Chihuahua, Fur-za, and Mutt-cus Fenix, all decked out in highly-recognisable outfits.
For the uninitiated, the original characters each hail from a popular franchise, except for the first name on the list, which is probably promotion material for upcoming title Sea of Thieves. The rest sport appearances in PlayerUnknown's Battlegrounds (PUBG), Halo, Forza Horizon, and Gears of War respectively.
And while some of the names aren't exactly original (come on, Sea of Fleas?), others are admittedly quite clever spins on their original names. Plus, they are a bunch of cute pugs, and what's not to like about that?
---

Drop a Facebook comment below!