We cannot web swing or wall crawl, and footwear maker New Balance is here to keep you grounded, with your very own pair of radioactive sneakers, inspired by everyone's favourite wall crawler!
With the friendly neighbourhood Spider-Man swinging into theatres this week, these new kicks from New Balance will set you apart if you decide to cosplay as Spidey, pre-Tony Stark, in his homemade costume. Remember the limited edition Avengers sneakers from Adidas, including this amazing pair or Iron Man ones? We're sure these will sell out fast. Heck, won't it be a blast if you could wear them on board the Spider-Jet!
From the Super Hero collection comes the Spider-Man inspired shoes, with two unique styles for men and two unique styles for the kiddos, with the Symbiote-looking one a favourite of mine!
Now, there are actually 2 kids and 2 adults designs to choose from, but Singapore will only find 5 of the six Spidey shoes available here. No worries there true believers, as you are not missing much. There are 2 kids designs, but each come in either slip-ons or laced versions. Singapore gets both designs and versions.
For the adults, there is the Fuel Core Sonic and 99v2, but only the premium Fuel Core Sonic will be launched here.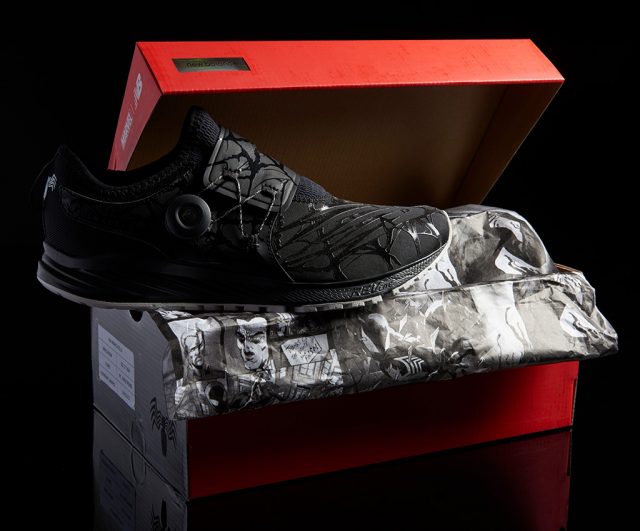 The Fuel Core Sonic running shoes for men is a sleek black mesh upper shoe, with a tactile silicone web design spreading across the saddle to complete the look. The heel is also wrapped in black mesh, with a white reflective spider symbol and hidden reflective details! The Fuel Core Sonic features a metallic black midsole and packs the innovative BOA Fit system that will make every pair uniquely yours.
For the kids, the New Balance 99 Trainer comes in two distinct styles. The first bearing the colours of the iconic red and blue of Spider-Man, with a red mesh upper that contains the web head's eyes and a reflective New Balance logo. The blue heel sports the spider web design, and the New Balance 99 Trainers has an ultra-soft lining that makes it extremely comfortable to wear.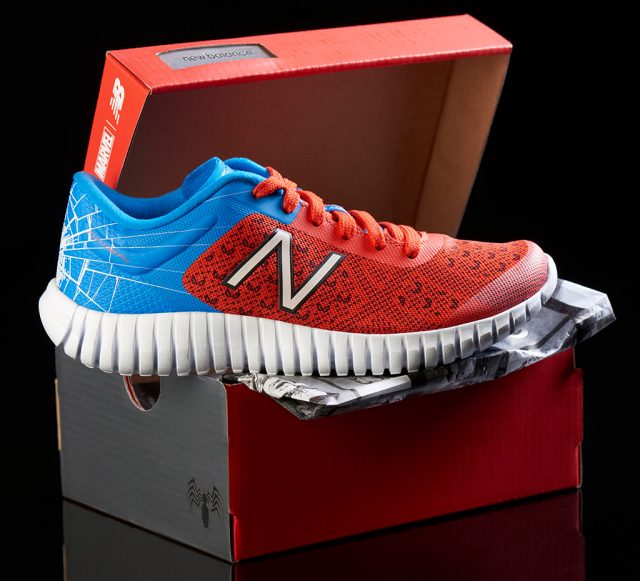 The second variant is inspired by none other than Venom, with a black upper featuring a bright red N logo together with a sticky 3D silicone spider web design. The heel is not blue, but instead wrapped in a black Spider-Man eyes pattern.
Both the Fuel Core Sonic (S$169) and the New Balance 99 Trainer (S$89) are available now at all New Balance experience stores, so definitely swing by and snag yourself a pair now!