Singapore's competitive gaming scene may be rather muted in comparison to nations like South Korea and the US, where the blood of esports run deep, but things have certainly been improving over the years – albeit a little slowly. As the market continues to grow, more parties are hopping on board to push local esports to a bigger, grander stage, and the latest supportive attempt comes in the form of a collaboration between Great Eastern and Singtel.
---
Announcing that the team has signed a Memorandum of Understanding (MOU) with their telco counterpart, Great Eastern will serve as the exclusive partner from the insurance sector for Singtel's PVP Community League, which consists of two new leagues – PVP Campus for all tertiary students, and PVP Corporate for working professionals – that eventually culminate into a finale PVP Carnival at the end of the year.
Present at the launch event as well as the Guest of Honour was Mr Chee Hong Tat, Senior Minister of State, Ministry of Trade and Industry & Ministry of Education.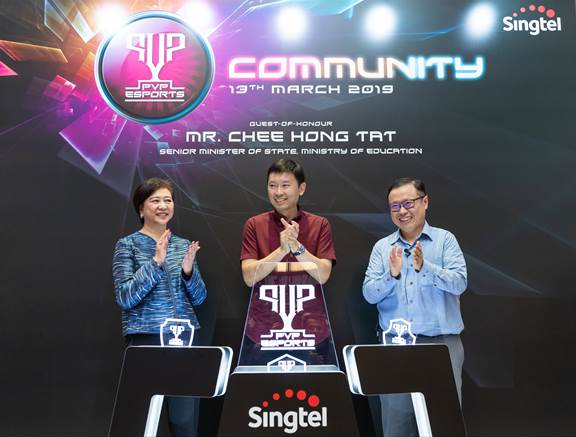 "The growth of esports and its related industries present our youth and workers with interesting job opportunities," said Mr Lee. "Industry players like Singtel can play a key role to help them gain skills and knowledge to benefit from these new pathways."
The partnership marks Great Eastern's first foray into esports, who apart from establishing support for the PVP Community League, is also looking to engage the local gaming community in developing their passion for esports with Singtel. Ryan Cheong, Managing Director of Strategy and Transformation at Great Eastern, elaborates upon the decision to champion esports, stating:
"Great Eastern is very excited to team up with Singtel, Asia's leading communications group, to engage the local community and youths in their passion for esports. Like traditional sports, esports champions values such as discipline, perseverance and hard work. We hope that with the engagement through esports, we would have a better appreciation of this emerging customer segment."
Meanwhile, Singtel CEO Arthur Lang expressed excitement over the collaboration, citing how the move is a "strong acknowledgment of esports and gaming and what we aim to achieve with PVP esports – building a vibrant gaming ecosystem at the local and regional level." Moving forward, he hopes that more like-minded partners will step forward to further the shared goal.
With its induction into the 2019 Southeast Asian Games as a medal event, and the vastly growing interest in esports, finding support shouldn't prove to be as challenging as it was a few years ago. Despite getting backing from ministers, it's still worthwhile to note that the Singtel PVP Community League is run by folks who yet lack a substantial history of organising such events.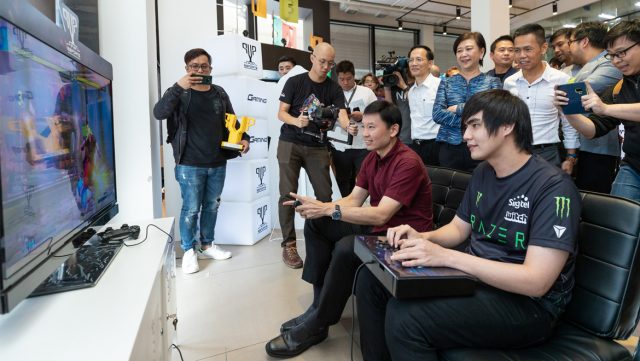 A few questions remain, who is Ng Chong Geng, and how did he elevate himself to become to president of the Singapore Esports Association (SGEA)? Starting an organisation is easy. Making sure it grows and has the audience in mind is the real challenge. Considering that PVP Esports had once partnered up with Global Electronic Sports Championship, what are the failsafes we have in place to prevent a repeat?
Now that Great Eastern has joined the fray, perhaps they can help to…insure a win for the local esports teams? Okay, we kid, we kid – this partnership is truly a respectable attempt to grow the community, and spells out optimism for the parties involved.
After all, we are seeing an immediate positive step with the companies supporting actual teams with a winning track record, in the form of sponsorships (which is a broad term), with RZR Xian and Resurgence, getting recognised for their pedigree.
For now, we'll hold back for any actual praise for the industry but brands need to do their due deligence and not rush into an industry that's still rife with unprofessionalism and a good amount of potential scams.
Header photo courtesy of Singtel. 
---

Drop a Facebook comment below!