Three fresh scandals in the Asian esports front, including one that involves the partner of Singapore Singtel's ongoing PVP Esports Championship, has cast a dark shadow over the popular esports industry, even as it sheds some unglamourous light on the behind-the-scenes of this million dollar industry.
Out of sheer coincidence, it would appear that the Dota (Defense of The Ancients) and fighting game community were both hit with their own mini-scandals. First, there is the massive lack of payment from Global Electronic Sports Championship, the organiser of Dota tournaments in Asia.
Next, tales of misconduct from Filipino professional game organisation Mineski, as a former staff spills the beans. Mineski is also the official partner for Singtel's PVP Esports Championship.
Lastly, the tension between players and the organiser of the Dragon Ball FighterZ World Tour, as Thaiger Uppercut mocks a player for making complaints, before removing those posts and issuing a statement that doesn't quite explain what went on behind the scenes.
It's no surprise that esports, in general, is on an upswing. With huge prize pools at stake, global visibility, and the opportunity for a young kid playing video games to make it big, is a story everyone would love to be part of.
While there is a good amount of opportunity (and money) to be reaped, the number of individuals that enter the community seems to be there just for the payday and nothing else. This usually results in the community, the players, and the sponsors getting burned.
In the long run, no one wins. Considering that the industry is still very much in its infancy, such scandals will go a long way to alienate stakeholders and make esports a tough sell. But alas, such issues cannot be ignored as it ultimately hurts the fans the most.
---
Global Electronic Sports Championship (GESC) – Payment Issues
Running a tournament is no easy feat and when Valve is looking to scale their efforts for Dota outside of America, it falls unto folks like the Global Electronic Sports Championship (GESC) to help them spur on the community.
Considering the magnitude of Dota events, it would be challenging for GESC (which is relatively new) to do all the heavy lifting by themselves, thus they would have to turn to community outfits to help put the events together.
With two tournaments completed in Indonesia and Thailand, it would appear that GESC has not paid out winnings and consultancy services for many individuals who had made the effort to get the two events off the ground.
An open letter to Valve and the community regarding the ongoing @GESChampionship payment issues.https://t.co/HYm8ykNVbI

— Matthew Bailey (@Cyborgmatt) October 30, 2018
In addition, it seems that GESC is ignoring its previous partners, and looking to ride on their credentials to push through another event, currently dubbed "Project HERO", in 2019.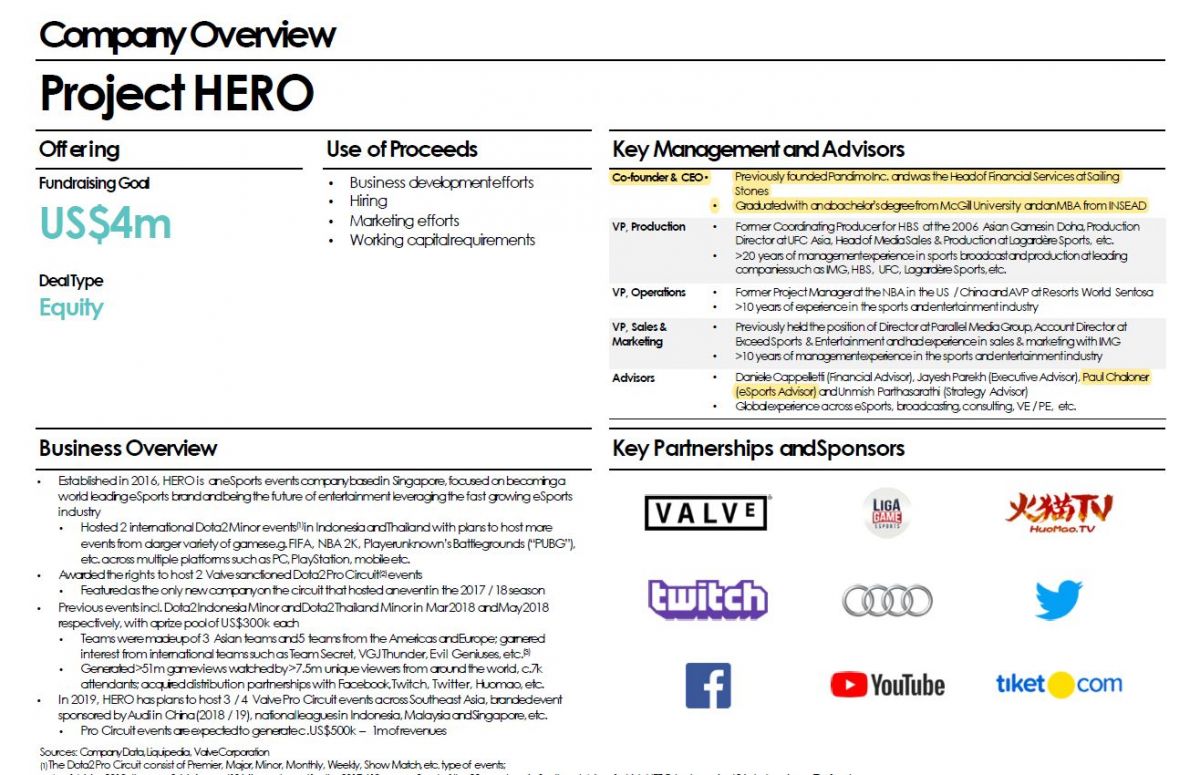 Based on documents obtained by Game Is Hard, the key management highlighted in this pitch deck seem to have moved on based on their Linkedin profiles as well. This leaves Oskar Feng, CEO of GESC, the sole individual holding the fort.
The entire issue is a fantastic insight into how an event can still proceed, look seemingly impressive, but turn out to have so many issues behind the scenes.
Project Hero (more on that later) looks to be tapping on the success of both the Indonesian and Thailand event, but after the outcry by the unpaid partners in those countries, it would seem that this deck might be quite removed from the truth.
In an exclusive interview with Geek Culture, Feng downplayed the departures, saying that such movement was pretty common with startups in general.
"It's pretty standard stuff in startups. Early stage startups are volatile but it's not concerning," he said over the phone pertaining to his company's senior leadership.
When asked about the accusations by his Thailand and Indonesian partners, Feng declined to elaborate but did admit that there were payment issues.
"There is a significant amount of payables still outstanding but I've been pretty diligent in keeping everyone updated to the situation. We are fundraising and our goals have not changed. There are payables and everyone is going to be paid," he explained.
According to Feng, he has been transparent with partners the moment GESC ran into investor issues which came up sometime before the Thailand minor in May 2018.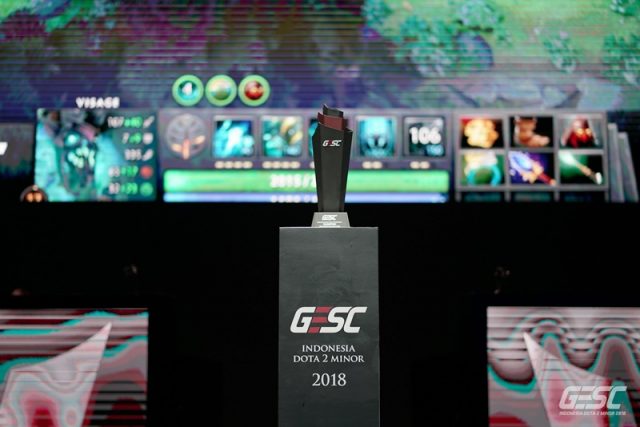 Despite this, he is already looking forward towards executing GESC's goals for the year ahead.
"We're going to have a great team in place to execute what we are planning on doing in 2019." he added, without further elaboration.
When probed about Project HERO and the investor deck shown above, Feng strongly established that he has made no misrepresentations that Project HERO is a different project from GESC.
"I believe that there's a perception that Project HERO is a new company or new event or new project started by me. That is not the case. Around the time that we had the investment issue before Thailand, we started talking to different investment options. We had to raise investment at the time," he explained.
"One of the parties we had engaged is a Singapore based investment broker and they use code names for their investments proposals which they share with the investment network. This is standard practice. Investment banks do this. Capital advisory firms, legal firms all do this. Any investor they share their investment proposals with are aware that these types of companies use code names," he said.
This title "Project HERO" is purely a codename used by this investment broker. It was only meant to represent GESC to the investment broker's investment network."
When asked about matters pertaining to funding and the lack of payment to the vendors, Feng mentioned that everyone would eventually be paid, but stopped short of providing a timeline. It would seem that when it came to payments, Feng preferred very much to keep things private.
In other words, Feng didn't cop to anything, or bothered to address the issues on hand.
So who are the folks who ultimately suffer? That would be the men and women who work hard on the ground, ensuring that their favourite game is represented in the best manner possible and a global community to enjoy.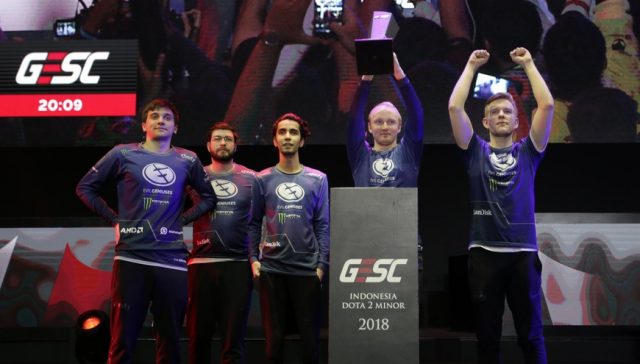 ---
Mineski And The Exploitation Of Talent
While it could be a coincidence or a coordinated endeavour, another individual, Anthony Hodgson, otherwise known as Scantzor, has mapped out an account which touches upon Mineski, GESC, and Entity Gaming.
By now we know of GESC, but the insight Hodgson provides regarding Filipino game organisation Mineski is insightful, and also pretty much confirms the rumblings that go on when it comes to the esports scene in general.
For many, being able to play your favourite game on the highest stage brings about a great amount of prestige. Sportsmen in the fields of football and basketball enjoy a good level of remuneration at the highest levels, and their needs are well accommodated it. However, when it comes to esports, we see how underdeveloped the scene is in some parts of the world and the professionalism found in these circles.
It's horrifying to me how many Filipinos have responded on reddit saying that $150 is a good salary. Just speaks to the extent to which exploitation is normalised. It's higher than what a lot of people get, and many people struggle to get jobs, but that doesn't make it OK!

— Anthony Hodgson (@scantzor) October 30, 2018
Considering that wages in the Philippines are considered rather depressed when compared to other parts of the world, It probably doesn't help that living in Manila would not be any different from any top-tier major city in the world, and things can get expensive.
While Hodgson might appear to have an axe to grind, his insight is the first to go on record to confirm the many murmurs that have been circling Mineski, and their dealings with the esports industry in general.
This is largely worrying because Mineski is the organiser of Singtel's PVP esports event, which has brought in many sponsors into the fold. While not many of these sponsorships might be in the form of cash, such credentials are essential for Mineski to trade upwards, very much like how GESC had done.
One of the bigger revelations shared by Hodgson was how the company operates, which somehow comes as no surprise –
While Mineski works hard to convince people it functions like a family, I experienced it to be more like a cult. The company was very controlling of and suspicious about my interactions with basically anyone else while I was working for them. From the first week I arrived, I was given a list of people I was not to associate with or talk to.
The entire Medium post is fascinating to anyone outside of the industry and pretty much commonplace to anyone inside. It certainly casts a large warning to anyone who is looking to give up everything just to be part of the esports scene.
---
Trouble in Thailand – Thaiger Uppercut: Dragon Radar Event
Scroll through the above gallery for full context
If there's a common thread to be tugged upon from fiasco to fiasco, it would appear that folks in gaming never really seem to grow up. While these youthful qualities have their benefits, crisis management is not one of their strong suits.
The entire exchange is pretty self-explanatory and having an organiser ridicule a participant who appears to have a valid complaint is totally a douche move by any standards.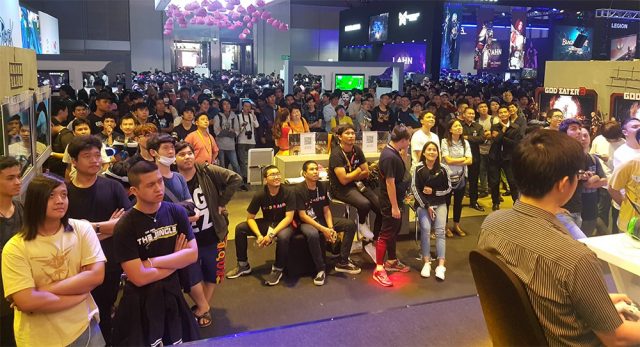 It has been a few days since the events have transpired and Yuvanan Yuvacharaskul, the organiser of Thaiger Uppercut, has come out to clarify his failings, but not directly at the issues raised by player Alden Jacob.
From what we understand, Yuvanan Yuvacharaskul has made an apology to Alden Jacob and the matter has been considered resolved. However, there is no indication of this in Jacob's Twitter feed.
Actually ALL players shouldn't be afraid to speak up. Either local or international players.

— ARB.Alden @ FV Cup X SEA Majors 2019 (@AldenJacob) November 1, 2018
---
Given how passionate the esports field is, these string of events would hardly make a dent into young kids looking to realize their dreams. However, it does become a big stain especially as the industry is looking to level-up.
Looking at how even a giant such as FIFA handles their scandals, it should come as no surprise that the esports scene will likely struggle with their own demons. The fear is that if the wrong people are handling esports in such a precious stage of infancy, the result would probably be sponsors, fans, and players all paying the price for the greedy few.
Will the actual developers such as Valve then step up to also rein in such issues? Blizzard has done actually pretty well pushing their Overwatch League around the world, but it becomes challenging for such companies to execute at scale.
It all remains to be seen how it all goes down in 2019. While the esports train is nowhere near losing momentum, the party could very well end before it even truly begins.
Gerald currently straddles between his love of video games and board gaming. There's nothing that interests him more than trying out the newest and fanciest gadget in town as well. He dreams of publishing a board game sometime in the future!