After losing Mjolnir to Hela in Thor: Ragnarok, Thor embarked on a journey to forge a new weapon in Infinity War, which ultimately gave him his new axe, Stormbreaker.
Now, courtesy of instructions and parts list uploaded by Denny Miyashiro, you too can build your own mini LEGO Stormbreaker in preparation for Avengers: Endgame.

The mini Stormbreaker only needs 27 LEGO pieces and is made up of pretty common LEGO elements so it should be fairly easy to replicate this mini version of Thor's new axe.

Here are the instructions,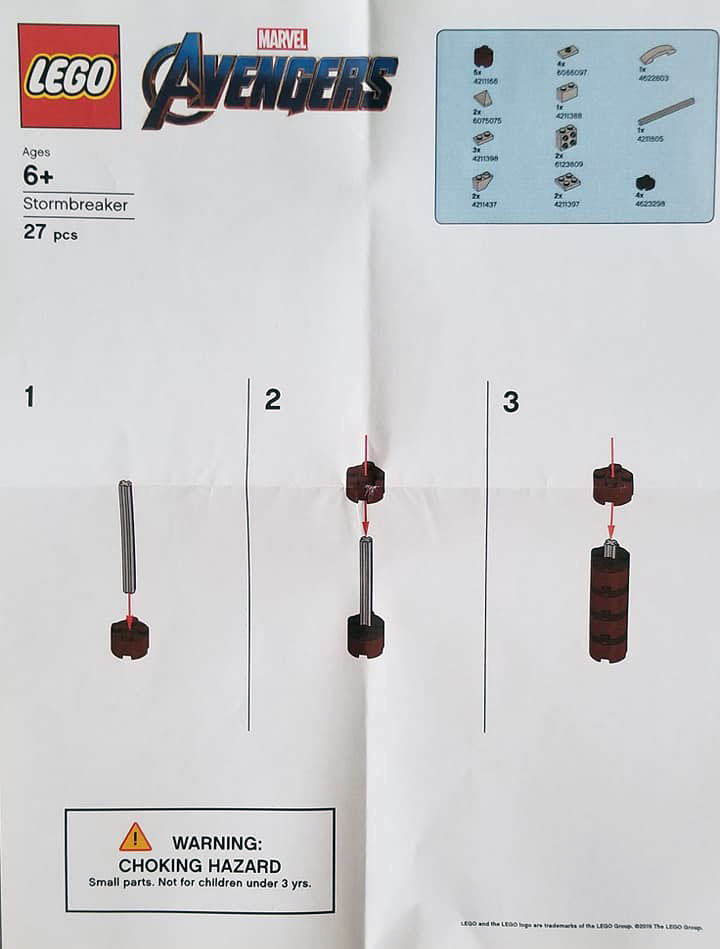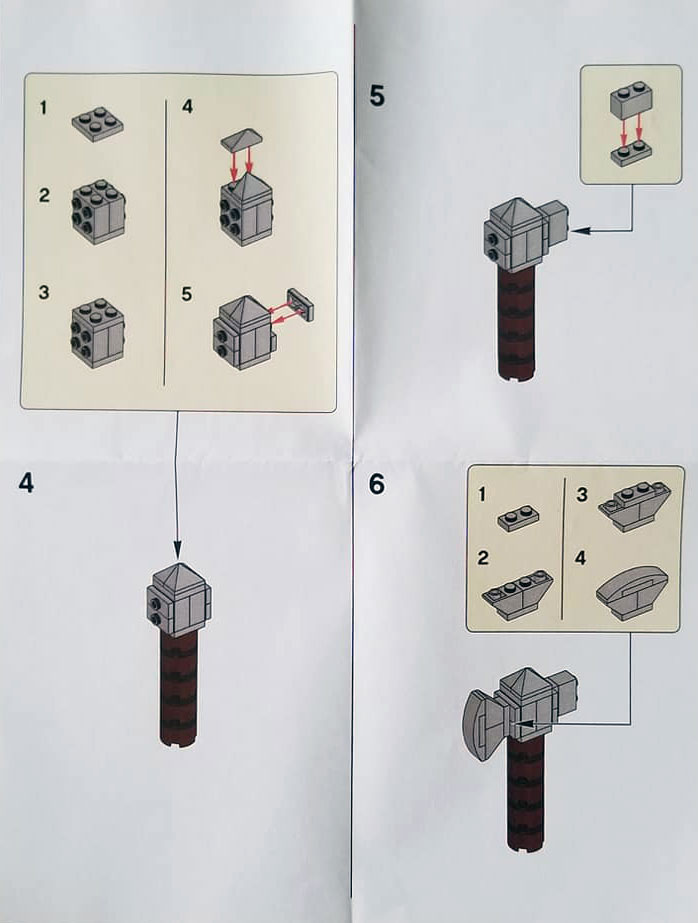 And here is the parts list,

If you are ever using this against a LEGO Thanos, one thing to note: Make sure you go for the head.
For LEGO Avengers fans, you will also not want to out on the newly announced Limited Edition LEGO Super Heroes Display Station, and the LEGO Avengers Tower (40334).
Avengers: Endgame will be releasing in theaters on April 24.

---

Drop a Facebook comment below!