When it comes to telephony systems which are well-priced and pack performance, it's hard to ignore Jabra in the strides they've made in the professional/office environment.
Anyone who has used their products before would swear by the audio quality, especially when it comes to microphone capture. Thus. it should be no surprise when Jabra adapts the same technology to build their flagship noise cancelling headphones, the Jabra Elite 85H.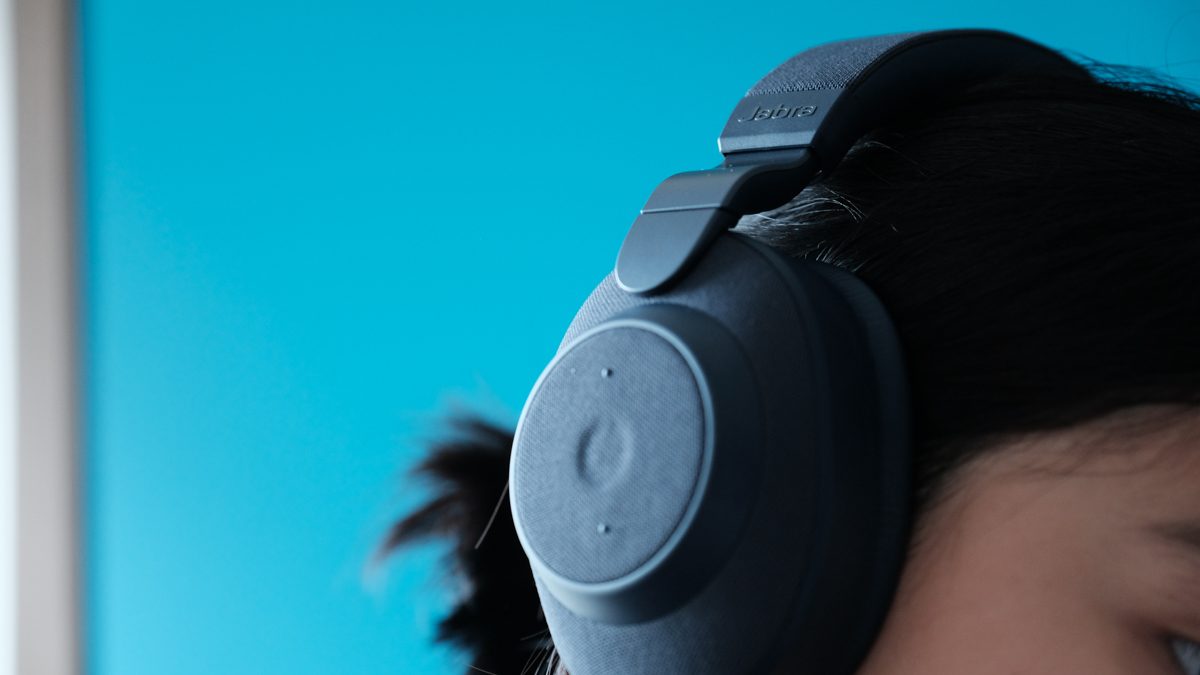 Noise cancelling headphones seem to be in the boom right now with Sony and Bose leading the pack. Now, Jabra is casting their lot with these new headphones and there's a good amount of fresh ideas for the Elite 85H to stand out from the rest. Having reviewed and experienced the top contenders in the past with the Sony XM3 and Bose QC35, I was looking forward to Jabra's attempt in defining their latest product in a rather premium band of audio products.
Alas, it was not to be, having tested the Jabra Elite 85H on a flight, while commuting, and in day to day life, the pricing of the headphones doesn't really deliver the same level of value as its competitors. Granted it's more affordable at S$428 at SRP, the headphones might find itself as a more attractive proposition if it were lowered in price.
When it comes to music, the Jabra Elite 85H sounds excellent in its own right though I've noted the bass might be lacking compared to the other options out there. If anything, the audio on the headphones sounds brighter, which is actually great when it comes to calls. Having had a few calls on the Jabra Elite 85H, the caller on the opposite end actually remarked how crisp and clear my voice sounded in the conversation. This is praise one would love to hear in real life.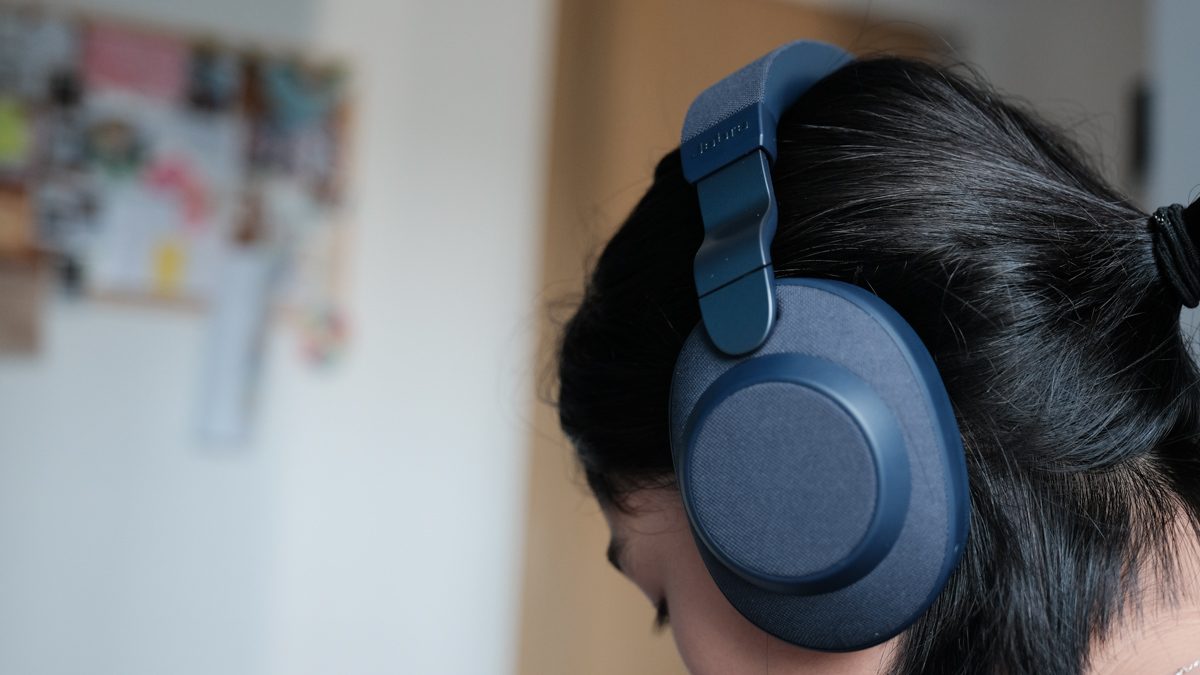 In addition, having conducted the call in a Starbucks, the caller on the opposite end was surprised there was a lack of background noise as well. Unfortunately, if you're the type which prefers a much warmer sounding audio experience, especially if these headphones might be a daily driver, do take some time for an audition and see if it works for you. It's not a deal breaker per se but these things are largely subjective and vary from user to user.
The Sound Plus companion app does come supplied with the ability to allow users to toggle the equalizer presets (with a few presets) but it wasn't quite able to hit the mark when compared to Sony's XM3.
The greatest upside for the Jabra Elite 85H would be its ability to pair with multiple devices at once and being able to adapt the connectivity when the situation calls for it. This is a feature which is lacking in its competitors. Imagine working or watching a movie on the iPad when a call comes in through your Google Pixel, in most situations the audio will simply continue to play via the iPad. With the Jabra Elite 85H, you'd be able to pick up your call directly without having to worry about changing connectivity. The handoff works flawlessly and I'd imagine this is one feature most professionals would likely appreciate the most.
If you're the type which travels plenty and might be more forgetful about charging the headphones, the Jabra Elite 85H has an incredible battery tank which keeps on chugging. It boils down to the fact that the headphones automatically pause any ongoing audio once you take them off, and turns off immediately once it's folded down to be stored away. This is by far one of the best features to be included in the Jabra Elite 85H. Having tested on multiple flights, the headphones constantly reminded me that the battery remains continually high.
By my estimation, the Jabra Elite 85H could easily go with 3 weeks of use before it drains down to zero. In my day to day, real-world use, the headphones only dropped down a notch once it was used for a good continuous 14 days of intermittent use. This includes daily 1 hour commutes to work and two 6 hour flights in between. Charging is also convenient as the Jabra Elite 85H is powered via USB-C and touts 5 hours of battery life with only 15 mins of charging. This is something handy especially if you're a heavy commuter with not enough time to stay tethered.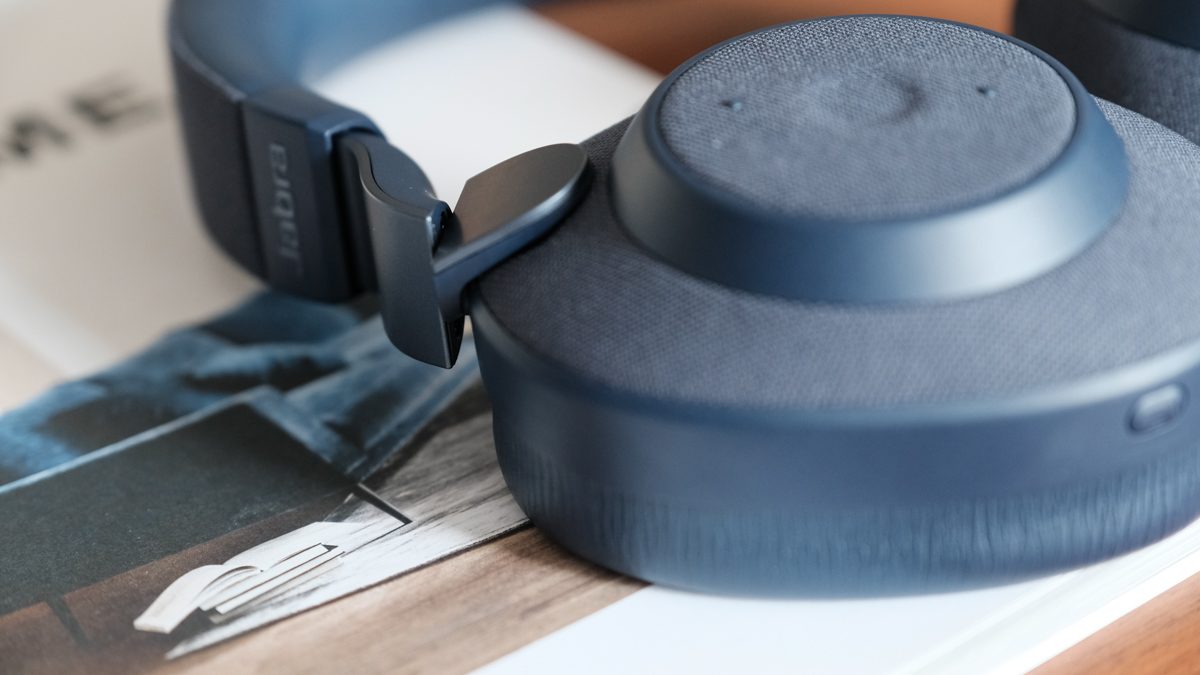 Aesthetics wise, the Jabra Elite 85H has opted for a fabric material for the external ear cups and leather for the headband and ear pads. Overall, these make for a pretty comfortable pair of ear cups and feel good if worn on long periods at a time. When it comes to fit, if you're someone who might wear this on a plane and lie on them during the commute, these headphones were not able to clamp itself as well as it should. This leads to some readjusting to keep airplane noises out.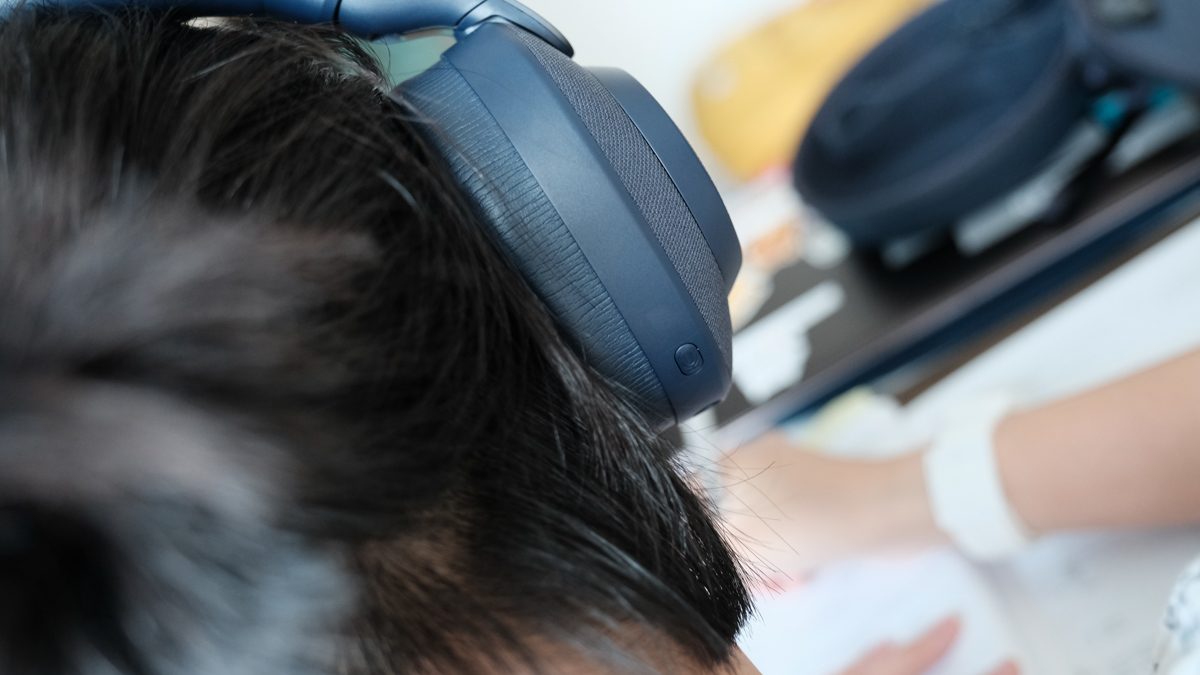 Instead of opting for touch sensitive controls. Jabra has always been a fan of physical buttons and these work well here as they should. You've got your volume buttons which double to skip tracks, voice assistant button to activate Google Assistant or Siri, and one to toggle the variety of noise cancelling modes. Put together, the overall look of the Jabra Elite 85H works well but the fabric material does make it feel a little less luxe. However, this very well could be why these headphones are rain resistant as well. Testing it out while walking in a light shower, thankfully these headphones work as advertised, so no worries there.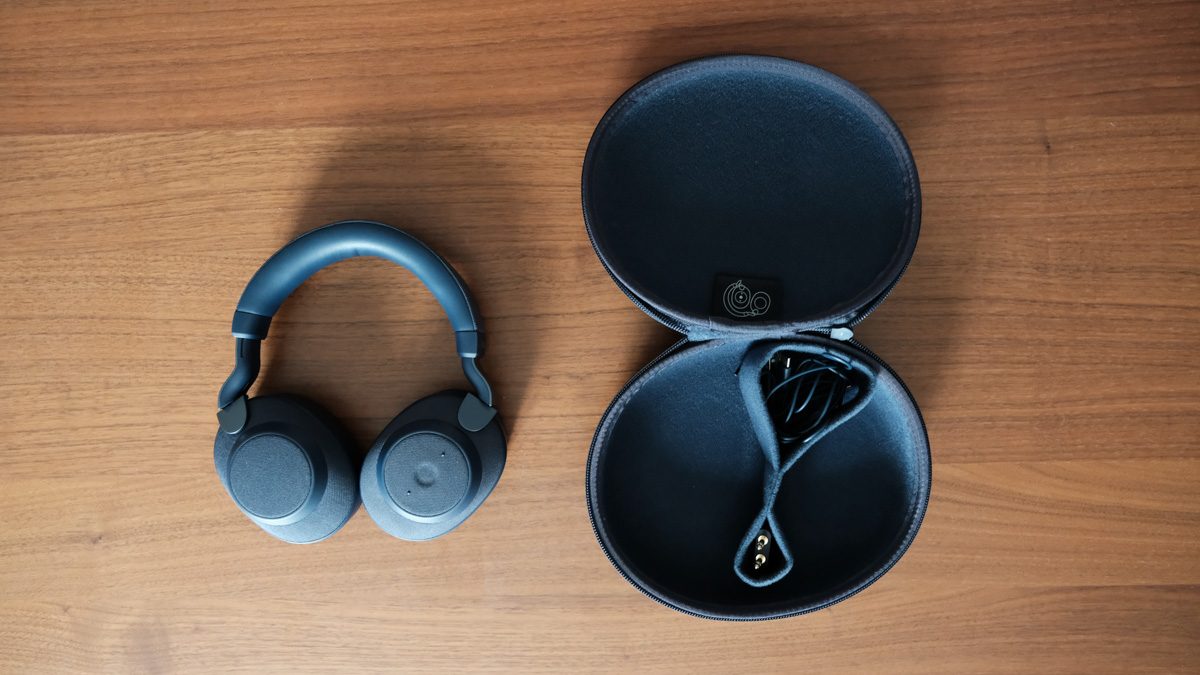 Unfortunately, when it comes to the arena of noise-cancelling and how well the Jabra Elite 85H performs, this is where the headphones are sorely lacking. Despite my best efforts to ensure noise-cancelling is at its maximum, I'll still be able to distinctly hear the rumble of the aeroplane's engine while in flight. During daily commutes, train announcements come through loud and clear which is not a good thing but this differs from user to user.
While the Jabra Elite 85H does have the Sound Plus companion app to help toggle between "In Public," "In Private," and "Commute" settings, these actually make little difference in optimising noise cancellation. While the overall goal is to help the user figure out which noise cancelling option to use depending on the scenario, it would appear Jabra prefers to toggle noise-cancelling to a safe enough level to hear the world. Despite toggling to the most aggressive noise cancelling option, you're still more than likely to hear vehicles drive past. Compared to the XM3 used on the same flight, the difference is rather distinct. Don't get me wrong, the Jabra Elite 85H works but not as well as the rest. Sadly, you're still not quite shut out from the world even if you choose to do so with the Jabra Elite 85H. For a pair of noise-cancelling headphones, Jabra's attempt needs to do far better if it wants to go up against the big boys.
Ultimately, the Jabra Elite 85H falters mainly due to its ability to match its noise cancelling tech against its more established rivals. Thus making the price point for the headphones at S$428 a trickier sell. If the market is filled with business travellers, they'll likely be able to splash out more as the price is not that big a concern to them. At this juncture, the Jabra Elite 85H is good overall and just needs further refinement to ensure the essential noise-cancelling feature delivers to establish greatness.
GEEK REVIEW SCORE
Summary
Jabra makes a good attempt in the noise-cancelling headphones but not quite enough to dethrone its more entrenched rivals. Still, there are good bits of innovation to be found here. Sadly, not quite the essentials to justify the price.
Aesthetics -

7.5/10

Build Quality -

8/10

Performance -

7/10

Value -

7/10
Gerald currently straddles between his love of video games and board gaming. There's nothing that interests him more than trying out the newest and fanciest gadget in town as well. He dreams of publishing a board game sometime in the future!
---

Drop a Facebook comment below!