When I first got hold of the ASUS ZenFone Selfie, I thought the 5.5-inch was too big. (Insert "That's what she said" joke here.) Here's the size of the phone compared to a Moleskine Large notebook: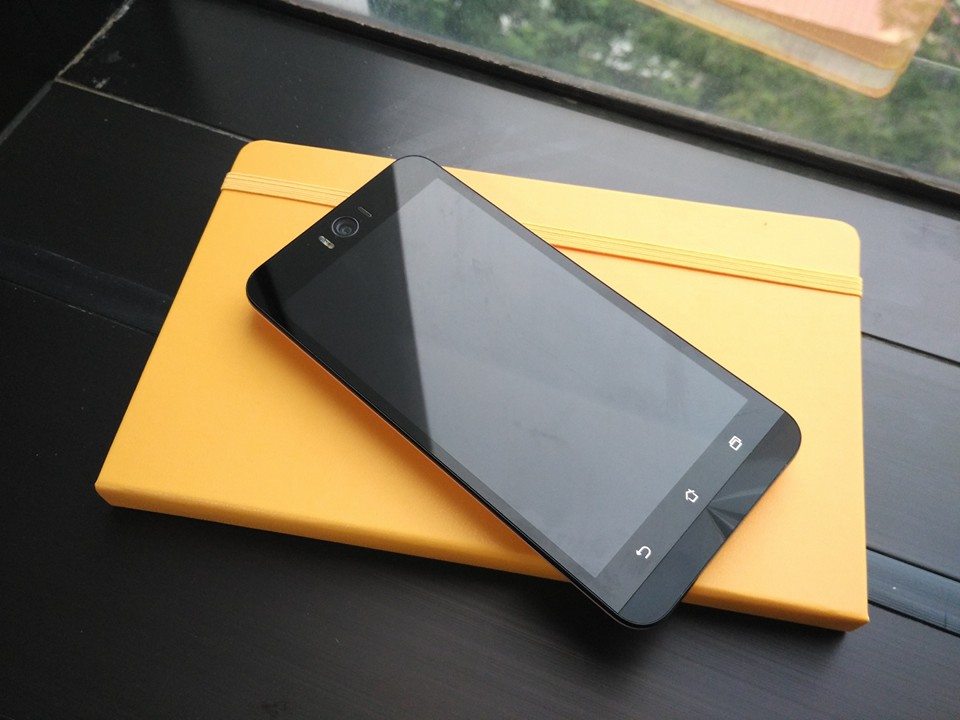 After holding on to the phone, I was surprised that it was just the right size for my hand. At 170 grams, it is very light for its size.
The phone is unabashedly feminine. There are three colours to choose from: Pure White, Baby Pink or Tiffany Blue. I was excited to review the pink version because I've never owned anything this girly after the age of 5.
At the back of the phone, there is the rear camera and volume button (which doubles up as a selfie-mode shutter button). This design looks like the ASUS ZenFone 2. The back shutter bottom's position is just right for photo taking using my index finger but I found that there was slight lag to using it.
I have been a Xiaomi user for the longest time. Currently, I am using a Mi4i so my reference for the review of the ASUS ZenFone Selfie is based on my experience using a "good-enough" phone.
Make me beautiful!
As ASUS markets the phone as a selfie device with "real-time beautification mode".  There is no need for post-production of your selfies with apps like MTXX. This phone can immediately "beautify" whoever is taking a selfie.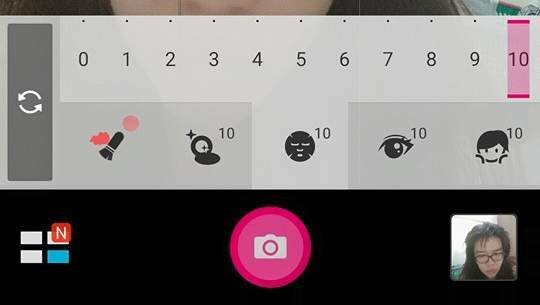 From the little icons, I deduced the beautification functions as: Blush, powdery finish, skin smoothing, eye enlargement and cheek slimmer.
I am totally wrong as the real functions are: Dots of pink, shiny oyster, facemask, eyeliner and wind pressure to the face.
All of the beautification functionality (except the blush) will appear immediately on the screen. You can choose 11 levels of beautification.

The first five levels are still pretty normal. But the further up on the scale I go, the more I remind myself of a bug-eyed anime character. Different strokes for different folks I reckon.
A glaring omission
Despite its exaggerated beautification function, the phone is more than amazing for daily use. But there's one thing that will definitely stop me from buying the phone.
There is no video function for the front camera. This means you can't make front-facing video calls or see yourself on the screen while you film.
I understand this might be because capturing a beautified face for the whole video is difficult. But I'd rather they have a basic front-video function than none at all.
Let's not forget the other camera
Since this is a selfie phone, the target audience would also be the Instagram generation so let's talk about the back camera.
Photos in the day will probably need some filters before posting on Instagram.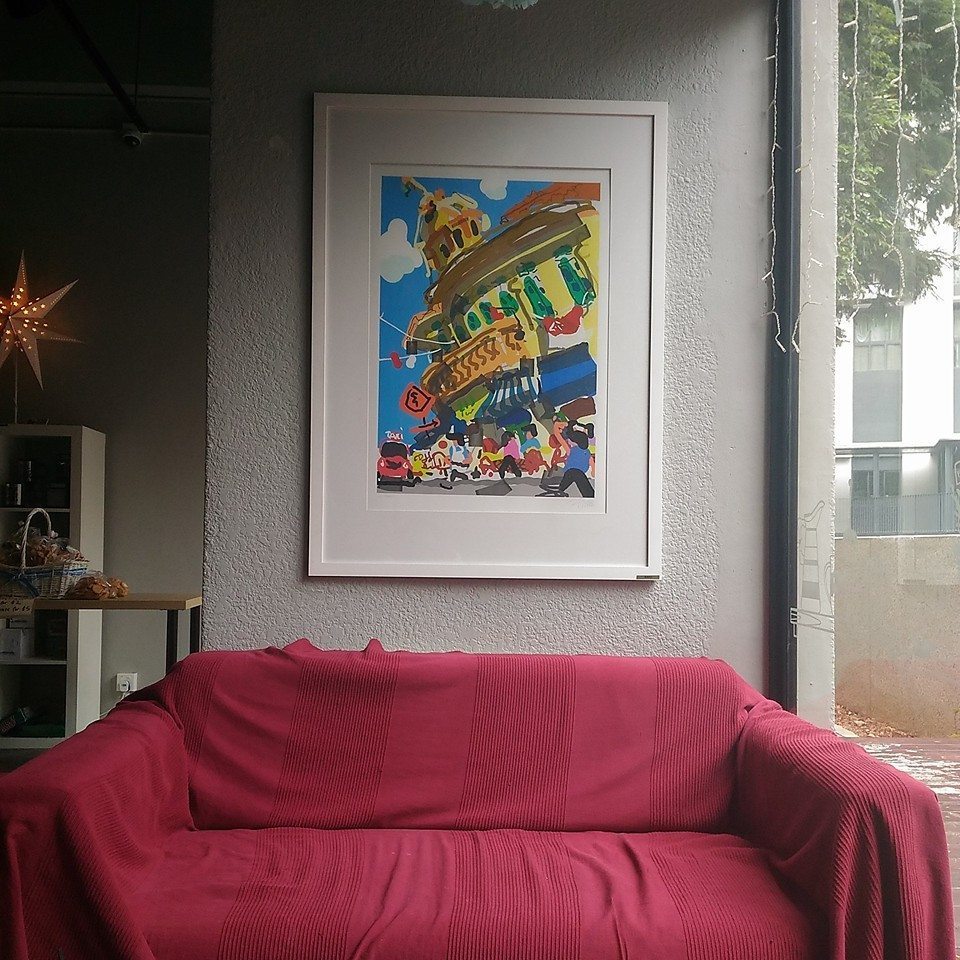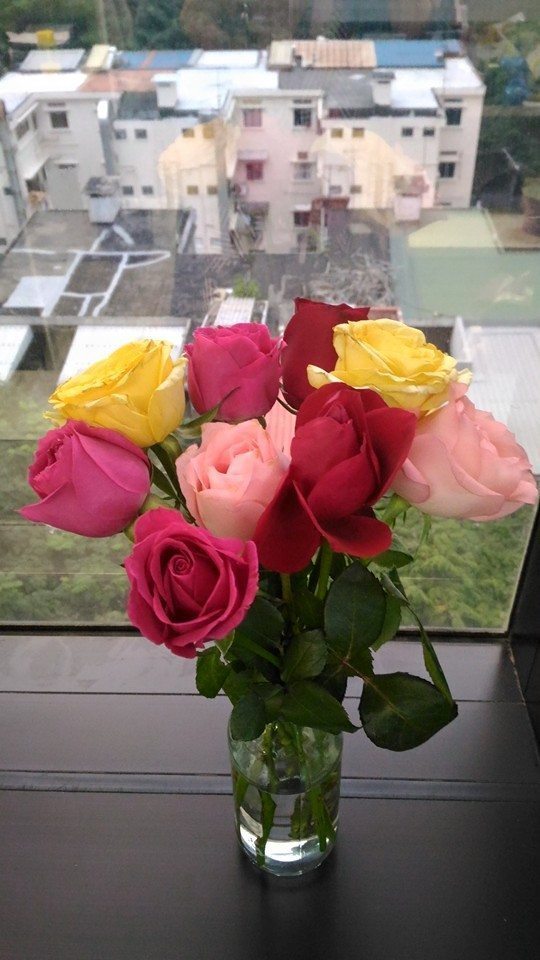 At night, the glare problem is more obvious and casts a misty look over lights.
The zoom functionality was a little difficult to control because of how wide the phone is. Tapping to focus with one finger, the other hand would wobble and the camera would lose focus. But when it does succeed, the photo is pretty decent.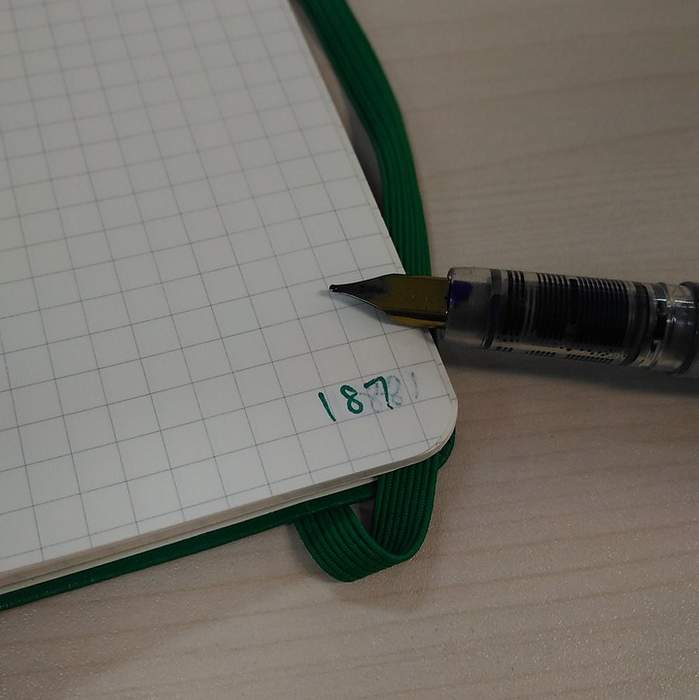 The ASUS ZenFone Selfie's true calling
I would go for the ASUS ZenFone Selfie but not just for its beautification function. I don't take much selfies to begin with and I feel like I am committing fraud if I used phones that were beautified. (I can imagine a blind date going, "Wait, don't you have MUCH slimmer cheeks and anime eyes? Deception!")
But I found out another use for the phone: It's great for getting people off their phone and focusing on your phone.
During meet ups, you can stop other people from at their phone by getting them to take selfies with the phone. There'll be Instant discussion on how different the "perfect" version of ourselves look.
In case you're wondering if the beautification function work on guys. Yes, it does. I tried the phone on a few guy friends. One of them turned out to look like a Japanese anime bishounen with the functionalities cranked up to 10.
But two guys with beards only ended up with large eyes. I think the phone couldn't tell where their face end with the beard. Oh, the beautification mode tends to whitewash tan people. Just beware.
The ASUS ZenFone Selfie will be available at all ASUS brand stores, ASUS authorised retailers and Qoo10 at S$399 from 26 September 2015. From 26 September – 31 October, the ZenFone Selfie will be retailing at a promotional price of S$379 with free Lolliflash (usual SRP $17.90) accessory.
---

Drop a Facebook comment below!