2019 was an interesting year for Dell's gaming subsidiary, Alienware. Gamers saw the debut of the new flagship Area-51m laptop, which boasted not only the biggest and meanest hardware of any Alienware laptop, but also carried with it a new "Legend ID" design language that brought forth what looks to be a new era of gaming laptops and peripherals.
The first among to share the Legend ID blueprint was the new Alienware m15 R2. First released in 2019, the m15 straddled the balance between delivering superb gaming performance, while still being able to be carried around on hand.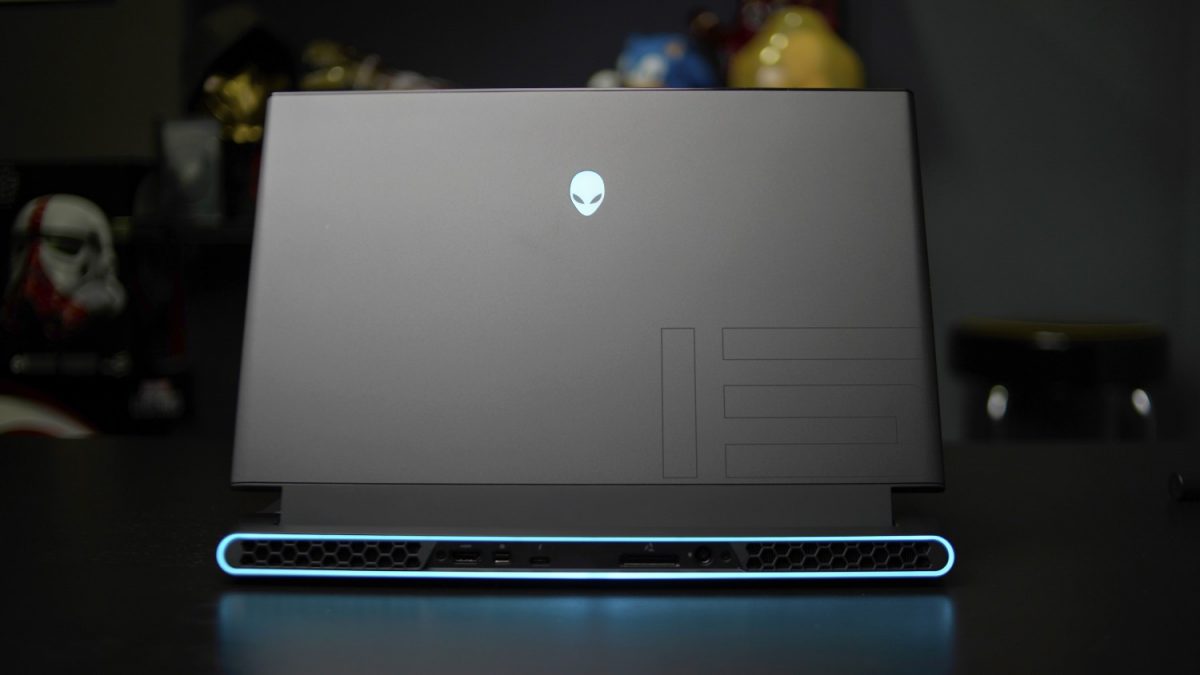 Despite sharing the namesake with the 2018 model, consider this current one a reboot of sorts. Decked out in a fresh coat of matte paint, it ditches the dated boxy laptop visuals with a more rounded, angular look that makes the new laptop resemble something out of a Ridley Scott movie. If you're going into the new year with the intent of starting a fresh aesthetic alone, the new Alienware m15 will likely fit your resolutions.
In keeping with the Legend ID design language (and with the promise of a more portable option to the Area-51m), the m15 sports a streamlined look, eschewing the angled, snout-like look of the 2018 model in favour of a more stylistic-yet-understated profile. Like the Area-51m, the "15" printed on the hood is a nice touch, and evokes a very futuristic vibe, even more so than any previous Alienware laptop. The matte finish makes it feel like a premium laptop should, and regardless of whether it's the Dark Side of the Moon (Grey) or Lunar Light (White) colour variant, it still looks very slick and sophisticated.
The vents on the back of the laptop complement the fresh aesthetic very well, resembling the exhaust of a typical sci-fi spacecraft. The same can be said of the honeycomb-like patterns on the vents on the underside, as well as the speakers under the hood.
The m15 is just 20.5mm thick and weighs 2.16kg – almost half of the massive Area-51m – which is 42mm thick and a whopping 3.87kg by comparison. This makes the 2019 m15 one of the lightest Alienware laptops there are to date, and shows just how far the company has gone in terms of refining the art of maximising hardware without compromising space in its machines. Despite being relatively light, the m15 is still pretty durable, thanks to a magnesium alloy chassis. That said, it's best not to actively test out the laptop's durability, as you surely won't want to damage its smooth matte finish, which can get scratched up easily if you're not careful.
Open up the laptop and you'll be greeted with a slightly small centralised keyboard, which is a bizarre choice by Dell (we figure it's to compensate for the superb RAM, CPU and GPU it packs), considering how the 2018 model has a full-sized one. If you've large hands, you might want to opt for a traditional full-sized keyboard to be attached to the m15, which, of course, defeats the portability aspect of the m15.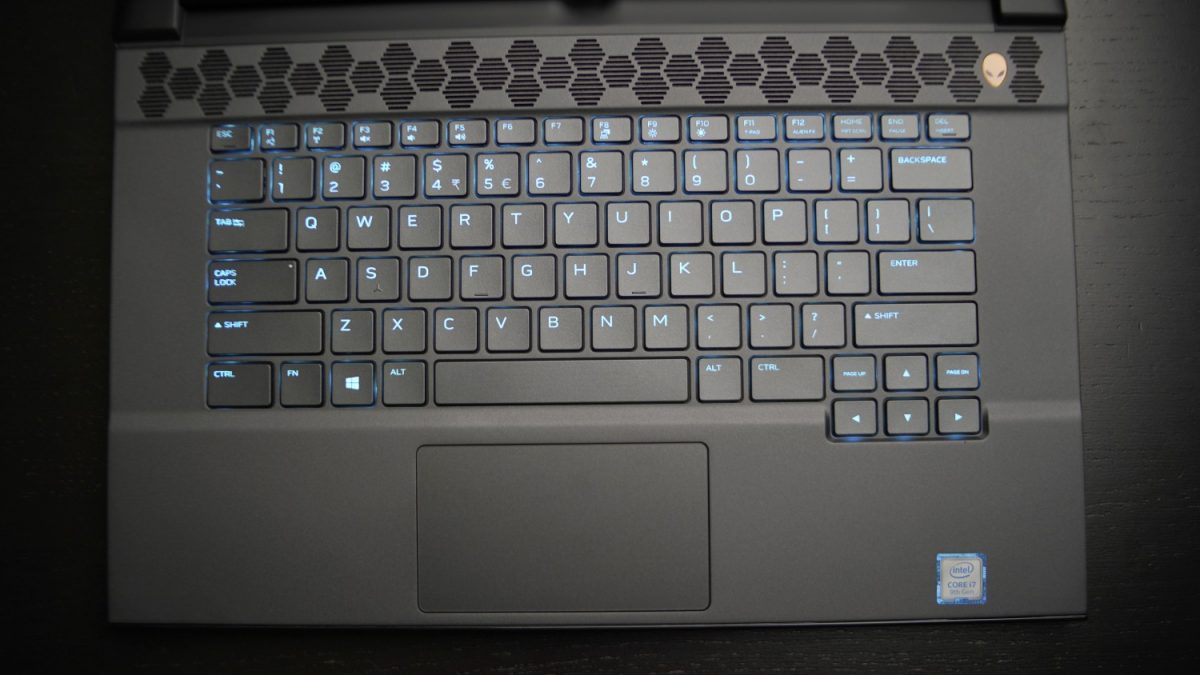 That said, the keyboard feels super tactile, yet feels satisfyingly weighted as you tap away, making it great for both gaming and conventional use. Also, it seems Dell has improved the quality of the material used in the keyboard, as it doesn't attract as much sweat as it did the previous model, which is a good step forward for the manufacturer.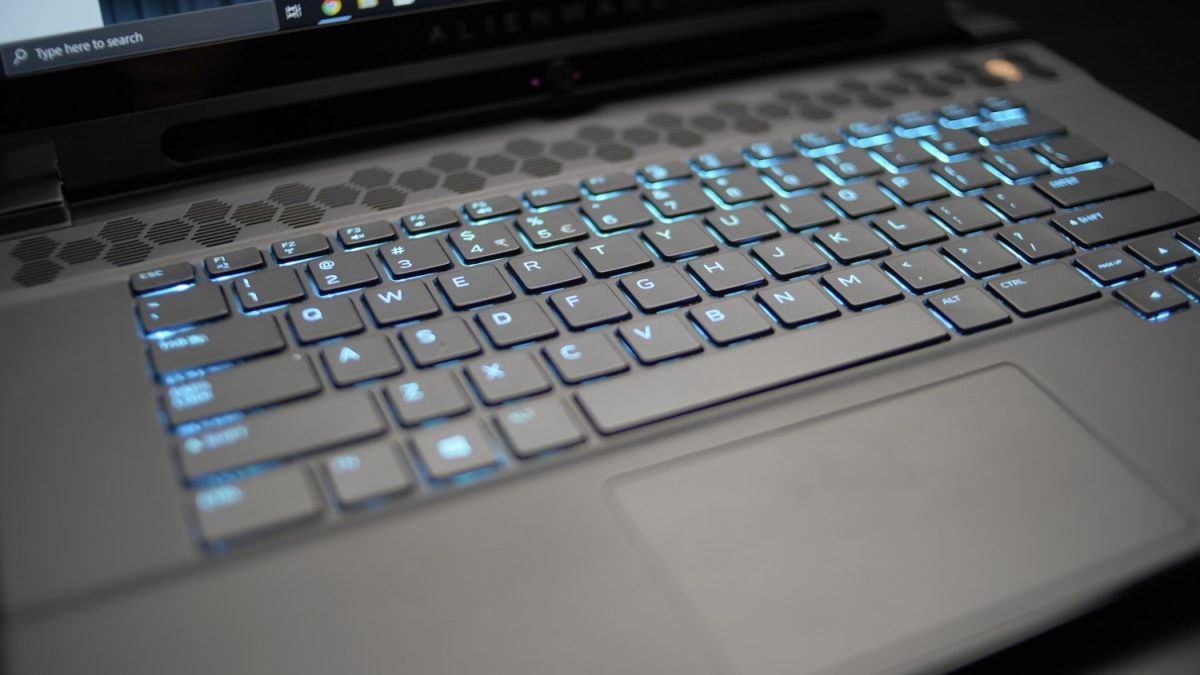 Oh, and don't think Dell has forgotten about RGB, since this is a gaming laptop made in the 2010s, after all. When booted up, not only the keyboard and the signature Alienware logo found near it and on the hood light up, but also the ring around the back vents, which lend even more to the spacecraft aesthetic. Practically speaking, it's flashy and it may hurt the eyes of one facing the back in a dimly-lit room, but it's cool nonetheless.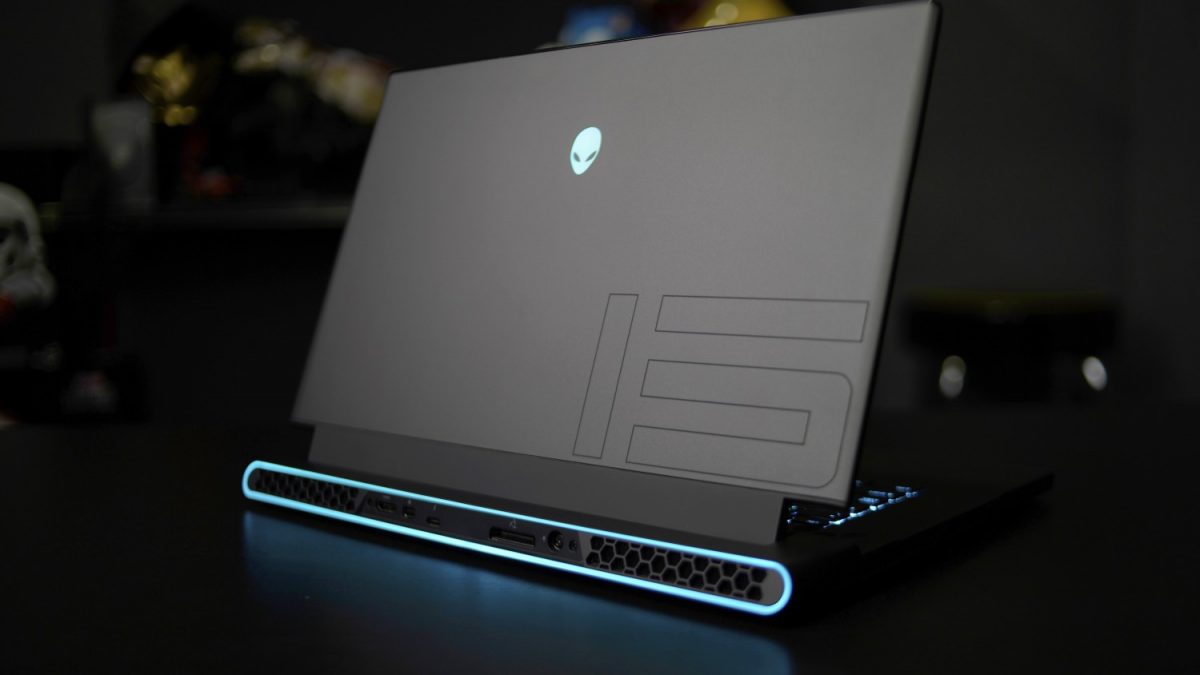 Anyway, here are the ports for the Alienware m15:
2x USB 3.1 Gen 1
2x USB 3.1 Gen 1 with PowerShare
1x HDMI 2.0
1. Mini-display 1.4
1x Thunderbolt 3 with DisplayPort
1x Alienware Graphics Amplifier Port
1x RJ-45 Ethernet Port
1x 3.5mm Audio Out
1x Global headset
1x DC Power Input
There's quite a hefty bit of utility present on the m15, which makes it great for just about any situation, though a lack of an SD card slot (a norm for many gaming laptops) may hurt its viability for photographers and video editors. However, right out of the box, you'll only have just the one power cable, so you'll have to purchase other peripherals yourself.
Display-wise, the review unit we received was a top-of-the-line unit, boasting a powerful 15.6-inch 4K OLED UHD display, with a buttery-smooth 60Hz refresh rate. Pair that with the superb RTX 2070 Max-Q GPU (more on that later), and you have yourself one beast of a machine with some really breathtaking visuals. Other variants include an FHD (1920 x 1080) screen, one of which can go up to a whopping 240Hz refresh rate.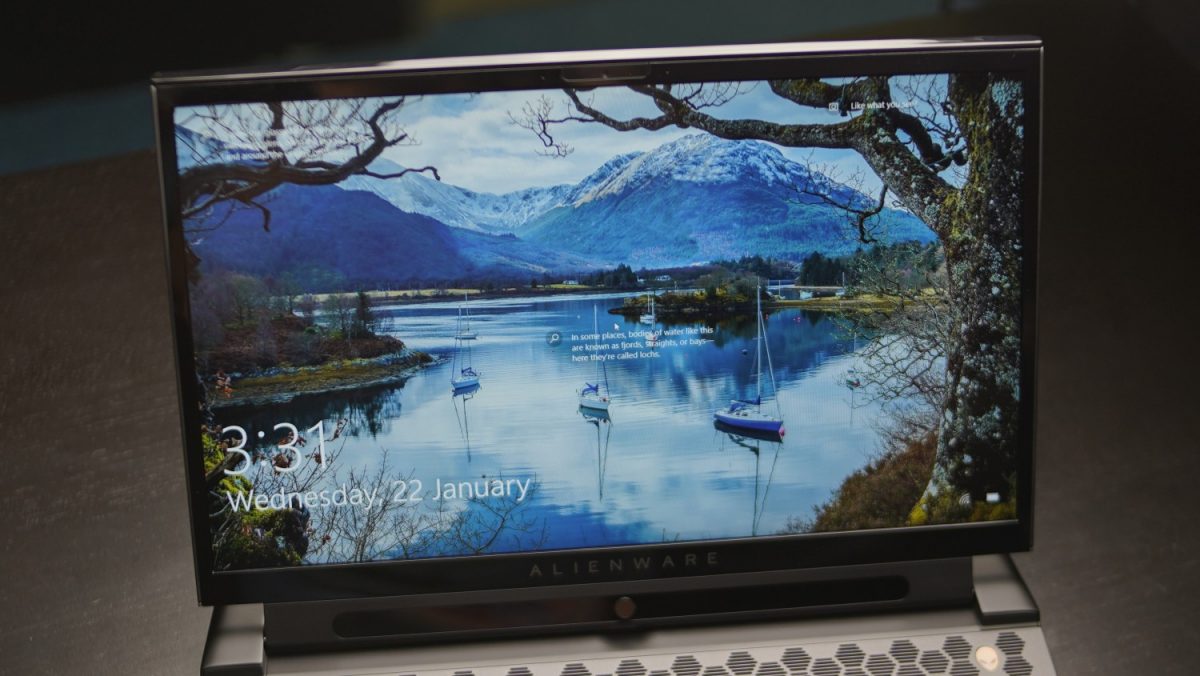 However, what's more pertinent is the full integration of a curious new piece of tech unique to the Alienware m15 and its larger m17 sibling: the Tobii eye tracker.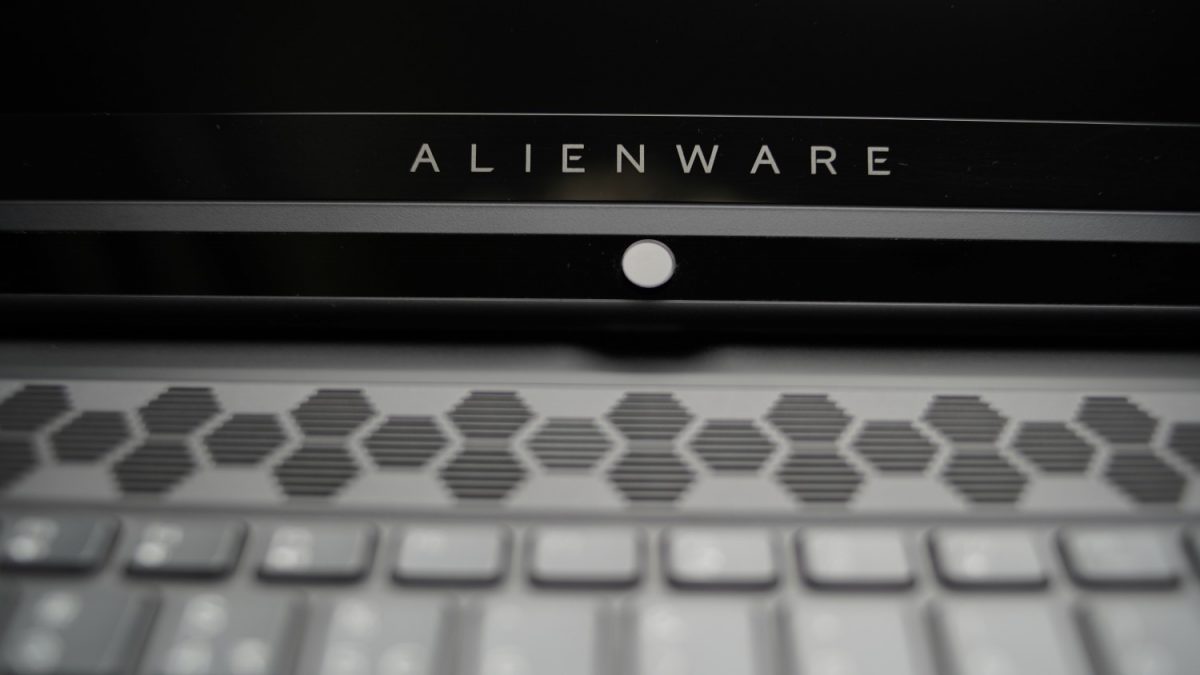 Seated at the base of the display, the Tobii eye tracker is designed to ensure the m15 is a more dynamic machine when used by the original owner. How it works is similar to Face Unlock in smartphones; it tracks your eye movement and boots up when you are near it, and goes to sleep almost instantly when you are away from the laptop for a set amount of time. There are other uses for it, but its main purpose is to give you a new layer of interacting with the laptop. Depending on your purpose for the Tobii eye tracker, your mileage may vary.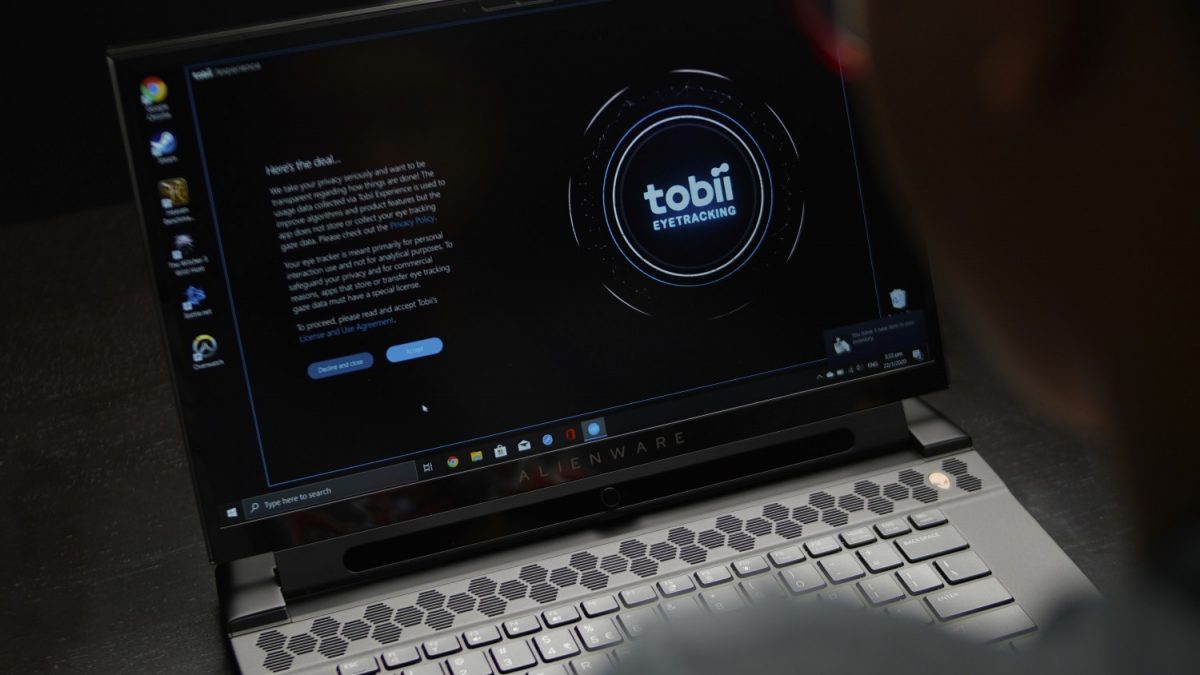 Before we take a look at the Alienware m15's performance, here is the hardware on the review unit we received:
Processor: Intel Core i7-9750H Processor (6 Cores, 12 Threads)
Graphics: NVIDIA GeForce RTX 2070 8GB GDDR6 with Max-Q Design
Memory: 16GB DDR4 2,666MHz
Storage: 512 PCIe M.2 SSD
Price: US$1,799
Here are a couple of benchmark tests we performed on the m15:
PC Mark 10

Cinebench R15
OpenGL: 119.68 fps
CPU: 1258 cb
Unigine Heaven 4.0 (Extreme Presets)
FPS: 116.3
Score: 2929
Min FPS: 9.2
Max FPS: 236.6
In a nutshell, none too shabby from Alienware. The American company has really taken things into stride with the m15, and especially with the RTX 2070 Max-Q, coupled with the 4K OLED screen, which really beefs up the visuals on virtually any game you play.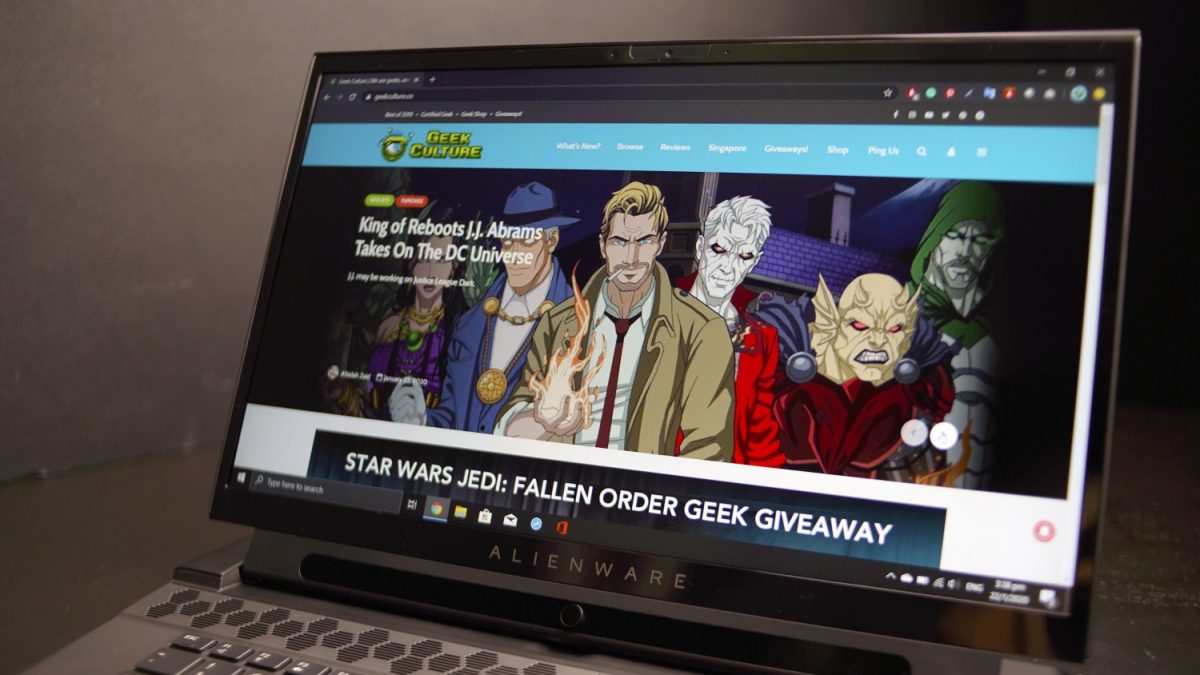 We tested it out on The Witcher 3 and Call of Duty: Modern Warfare, both on Ultra settings, and both times, we were left gaping in awe at the sheer amount of visual fidelity the GPU brings when really put to the test. Furthermore, we're happy to report that both games run on a relatively steady 60fps bar a couple of frame rate dips here and there (and an even more constant experience when playing an esports title such as Overwatch), though we imagine it'll be even more so when playing on the 240Hz display option.
One main issue we've encountered while gaming on the m15 is that it, like its 2018 iteration, heats up quite considerably, even when customising the thermal profile via the pre-installed Alienware Command Center app. Despite the various vents located on the sides, back and under the laptop, there is still quite a bit of residual heat on the keyboard, and if the performance is overclocked on Alienware Command Center, you're in for a world of hurt after about 20 minutes of gameplay. As such, while the m15 does make games look extremely pretty, it's more practical to have it on a more cool (pun not intended) thermal profile so you can game for longer periods of time without experiencing much discomfort.
Poor battery life is, sadly, synonymous with gaming laptops, but the m15 surprisingly is one of the much better options out there, clocking in at a solid 5 hours before dropping flat. That's already much better than the likes of the ASUS ROG Strix Scar III (3 hours) and the Aftershock Forge 15 Pro (2 hours), which is a huge boost for one looking for a battery-efficient laptop. The 240W power brick ensures that it is back to full juice within an hour or two.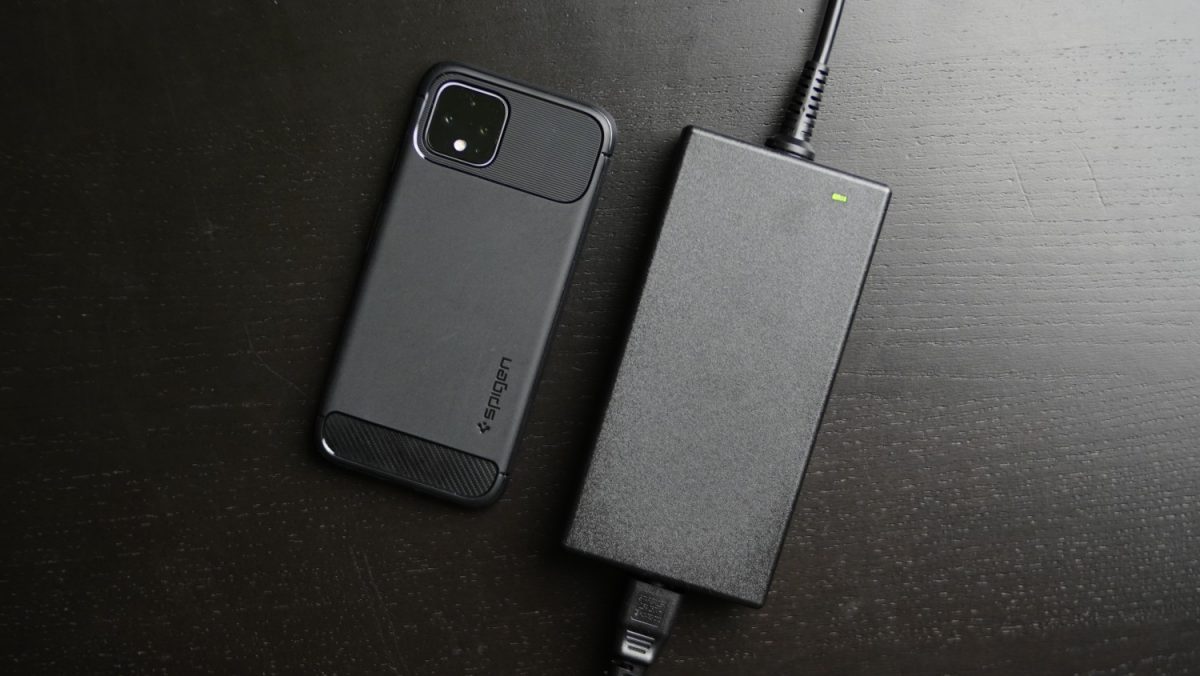 Now that we've examined all major aspects of the Alienware m15 R2, does it live up to its billing as a top-tier 15-inch gaming laptop? For the most part, it certainly does, and we're pleased to see Alienware listen to consumer feedback and redouble its efforts in producing a solid, high-performance machine. Despite ultimately losing out performance-wise to the likes of the aforementioned ASUS ROG Strix Scar III (albeit only slightly), the m15 does edge out as the more cost-effective option, so that's certainly something to consider if you're looking for something within a more reasonable budget.
GEEK REVIEW SCORE
Summary
Alienware doesn't shy away when it comes to going nuts with its aesthetic, while still establishing itself as a top-tier PC manufacturer. The new m15 certainly reflects those two aspects, and is certainly one to look out for should you be looking for a new laptop.
Overall
9.2/10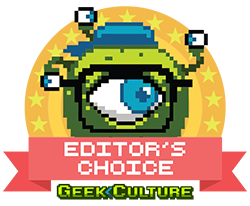 Aesthetics -

10/10

Build Quality -

9/10

Performance -

9/10

Value -

9/10

Geek Satisfaction -

9/10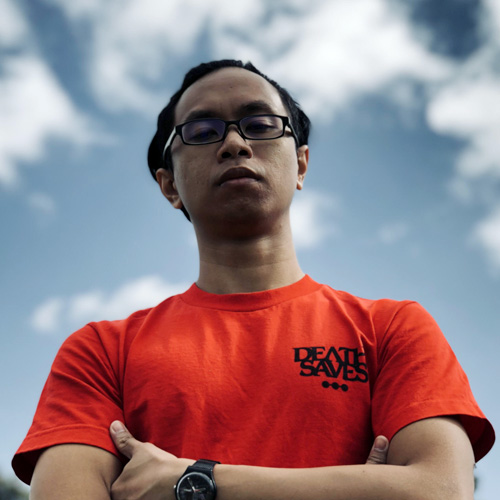 Marion has a serious RPG addiction. Sometimes it bleeds into real life; he forgets to sleep because he thinks he has a Witcher's body clock. Forgive him in advance if he suddenly blurts out terms such as "Mind Flayer" and "Magic Missile", because never once does he stop thinking about his next Dungeons & Dragons game.
---

Drop a Facebook comment below!