To the girls who wanted to be a Disney Princess, Disney's Aladdin (1992) was a slightly different beast. The princess was already in waiting in this modern retelling of an Arabian fable, but to many boys out there, Ron Clements and John Musker's animated tale made us want to be a street rat, that diamond in the rough who finds a magic lamp, and become friends with a blue genie who sounds like the great Robin Williams. To be able to fly around the world on a magic carpet and live happily ever after with a beautiful princess – that was the Disney fairytale, but for the boys.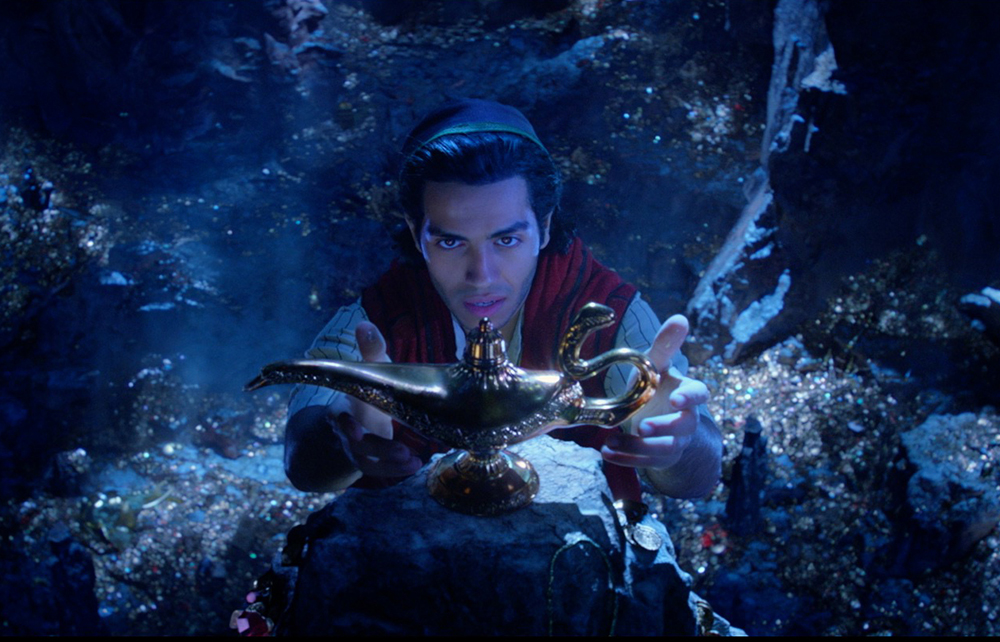 As any 80s kid would attest, the Disney animated musical was one of the best things that happened during that time. And we are definitely stating the obvious by telling you that Disney is churning out live-action remakes of almost all of our childhood favourites. After giving a man-cub, a beauty who sings about her provincial life and a flying elephant the live-action treatment, it is time to bring out the singing genie who can bring out some punch, pizzazz, yahoo and how!
Initially, it does seem like an odd choice that Guy Ritchie, who is known for crime capers like RocknRolla, Sherlock Holmes and The Man from U.N.C.L.E., would be helming this Disney production. How would the English filmmaker visualise the action sequences, bring Agrabah to life, and more importantly, incorporate song and dance into the movie?
And really, who can replace the iconic Robin Williams? Urban legend is that Williams was given free reign in the recording studio and he recorded hours upon hours of material, allowing the writers to writer around his monologue, instead of limiting one of industry's funniest individuals with a script.
Our doubts are unfounded, because the 128-minute film is enchanting enough to make older geeks indulge in nostalgia, while bringing something new to younger viewers who may not remember every song from the 1992 version by heart.
Canadian actor Mena Massoud and British actress Naomi Scott take up the challenge of playing Aladdin and Princess Jasmine respectively. It's a good thing that they are relative unknowns in showbiz (Scott played the Pink Ranger in the latest reboot of Power Rangers), because you won't sub-consciously associate them with other roles they have portrayed. These two good-looking people have a nice chemistry between them, and fans of the original won't be disappointed with how their romance plays out.
Dutch actor Marwan Kenzari tries his best to scowl and growl as the villainous Jafar, but is lacking that sinisterism that we remember from the animated version. Elsewhere, Saturday Night Live alum Nasim Pedrad plays Jasmine's handmaiden and Billy Magnussen has a bit role as a haughty suitor. Navid Negahban, who has appeared in TV series like Homeland and Legion, portrays The Sultan with a lot of seriousness.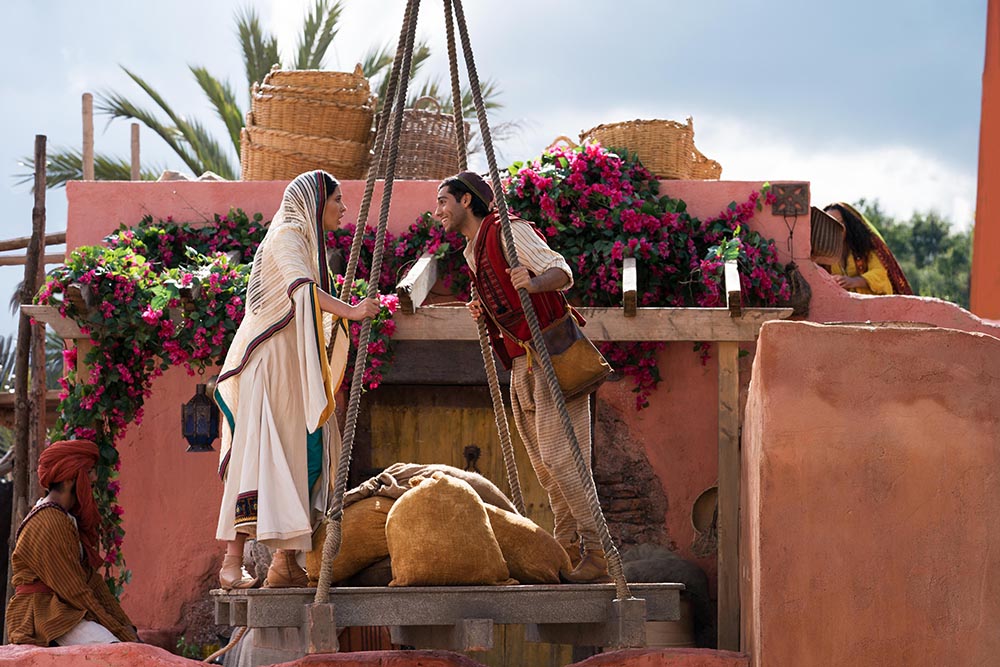 It must have been stressful for Will Smith to take on the iconic role of the Genie in this remake, because fans would always remember the spectacular performance the late Robin Williams gave in the animated original. There are big shoes to fill, and what can Smith do to give the character his own flavour without offending fans? We are happy to report that the superstar delivers a commendable performance. The Fresh Prince manages to step out of a very difficult shadow with his very own charming charisma, and it does help that he put his rapping skills to good use in the much-loved song "Friend Like Me".
Other favourites like "Arabian Nights", "One Jump Ahead", "Prince Ali" and "A Whole New World" are as memorable as ever. It helps that the original film's composer Alan Menken is on board this project. There is a new solo song titled "Speechless" for Jasmine, and while it may seem to contemporary for liking, fans of La La Land and The Greatest Showman may lap it up because it was written by Pasek & Paul, the duo who penned tunes like "City of Stars" and "This is Me".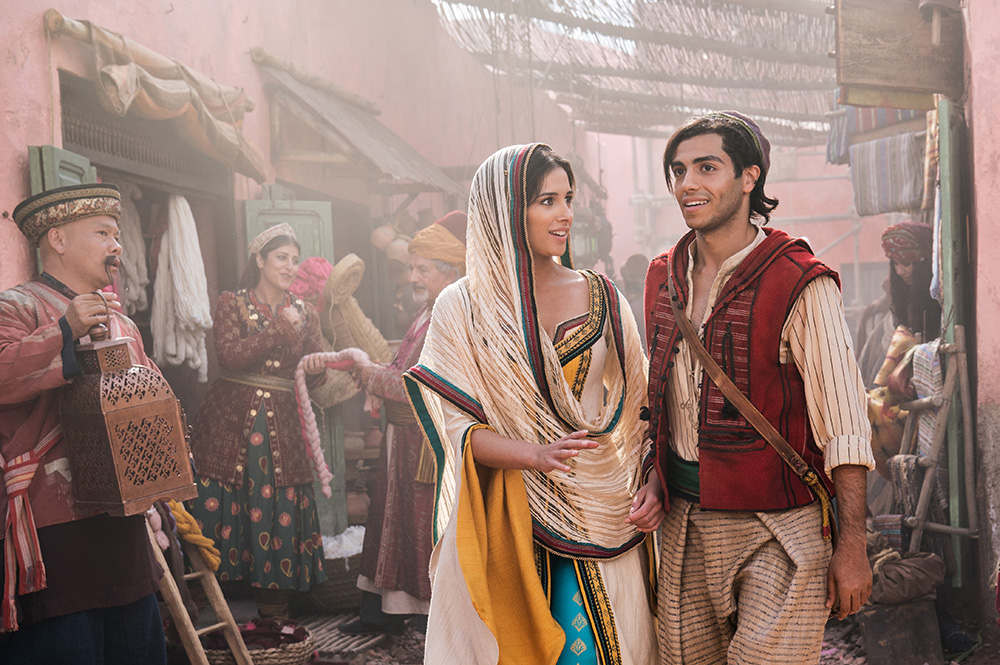 The movie works best during the action scenes, and it is a pleasant surprise to watch the humour unfold, especially during the scene where Aladdin, who has just turned into a prince, tries to impress Jasmine. The filmmakers have made some changes to the original (it is important to rub the lamp before a wish is granted, and Prince Ali is from Ababwa), and fans of the classic would be quick to point them out.
There may be many naysayers that criticise Disney for milking money from these remakes. But it is heartening to see that with each title, the people behind The House of Mouse are introducing these classics to a changing cinema audience.
GEEK REVIEW SCORE
Summary
The Genie's on the job, you big nabob – so have a wish or two or three with this big-hearted Disney remake that is both charming and entertaining.
Story -

7.5/10

Direction -

8/10

Characterisation -

7.5/10

Geek Satisfaction -

8/10