To everyone at large, Dumbo is the lastest Disney animated movie that has received the live-action, after Cinderella and Beauty and the Beast, and before Aladdin.
The classic tale of the elephant who flies is a well known one, but to us geeks, there is also another reason to catch Tim Burton's latest epic – stars Micheal Keaton (Spider-Man: Homecoming) and Danny DeVito (XXX) are sharing the screen for the first time since Batman Returns (1992). Fans of the caped crusader would fondly remember Keaton's suave portrayal of the titular Batman and DeVito's chilling performance of the villainous but sad Penguin.
Who would have thought the duo would reunite in a Disney family movie 27 years later, and that now, the rivalry is reversed? DeVito's now the good guy who has to face off with Keaton's scoundrel characters.
Thanks to Tim Burton who also directed the two men in Batman Returns, '90s kids would have a fun time watching this live-action adaptation of the 1941 Disney animation classic. How apt, because most of them are probably parents by now and nothing beats bonding with your children over a tale which emphasises the importance of understanding others' differences and believing in yourself.
If you don't already know, the movie's main star is an elephant with oversized ears. It becomes a laughing stock of a circus that is struggling to make ends meet. When two kind kids realise that the elephant can fly, the circus sees a glimmer of hope. Alas, things change when enterprising businessmen step into the picture and the troupe has to move to a disturbingly commercialised theme park.
Despite an original runtime of 64 minutes (it is one of Disney's shortest animated features), the original film won audiences over with its pleasant charm. It won Best Scoring of a Musical Picture at the 1941 Academy Awards and Best Animation Design at the 1947 Cannes Festival. The filmmakers of this updated live-action version probably felt that today's viewers won't buy the same simplicity, which explains the various storylines going on in the movie.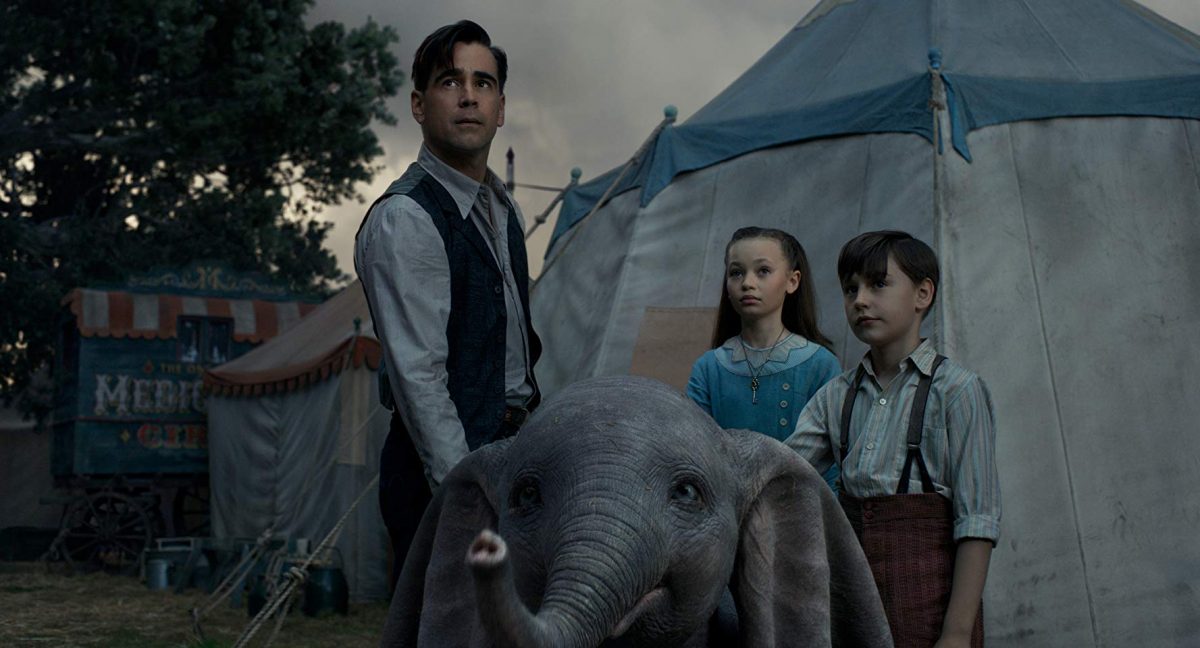 Colin Farrell (Widows) is a former trick rider who returns home with a lost arm. He has to come to terms that his two children (Nico Parker and Finley Hobbins) are still trying to deal with the loss of their mother. Keaton is an entrepreneur who convinces a larger-than-life circus owner (DeVito) to move his small business onto a larger canvas, financed by a loaded banker played effortlessly by Alan Arkin (Going in Style).
Eva Green (Sin City: A Dame To Kill For)  puts her femme fatale persona to good use, by playing a trapeze artist who strikes up a romance with Farrell. There is also a handful of supporting circus acts which remind you of the misfits in The Greatest Showman. Not all the storylines work well and you wish that they kept things simple.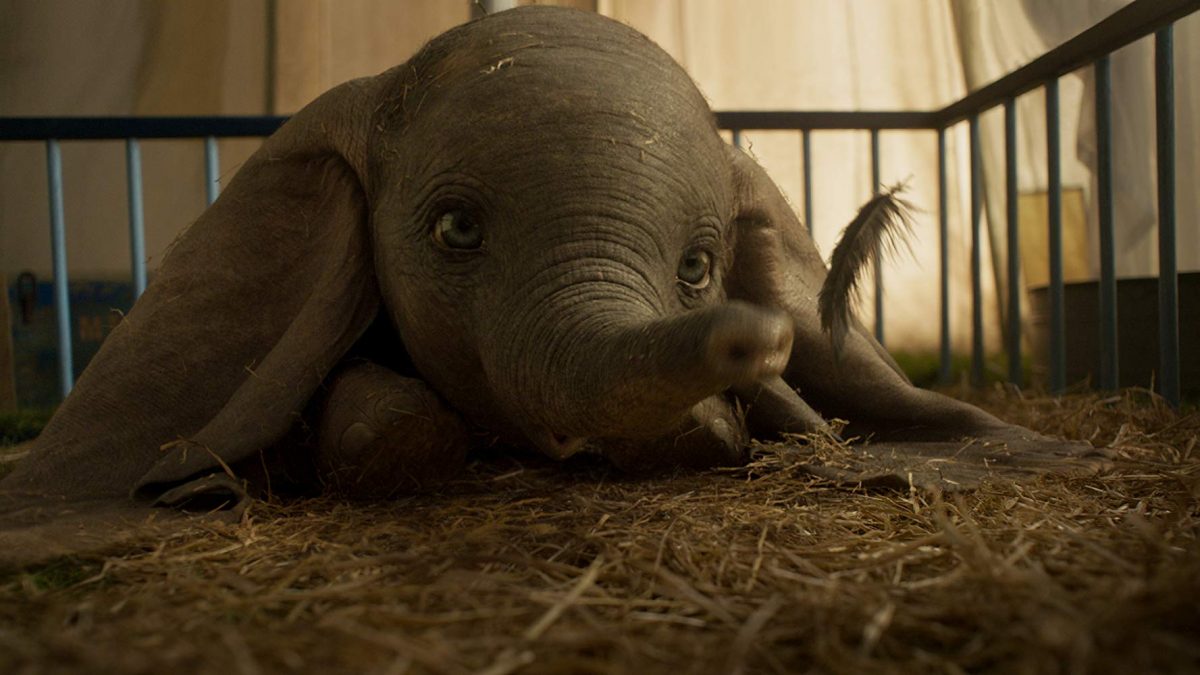 Fortunately, the gorgeous cinematography makes up for this flaw. Burton, who is known for his stylised visual flair, delivers another impressive piece of work. The circus never looked more impressive – one moment, audiences can be gaping in awe at the myriad of colours, and fearing for the protagonists the next, as they try to escape from lurking shadows. The scenes remind us of Big Fish (2003), another one of Burton's heartfelt films that take place against a backdrop of mystical circus setting. The visuals complement what Burton does best – telling a tale about being an outsider. Of course, the best bits of the movie belong to Dumbo. The scenes of the adorable elephant soaring in the air will make you feel like a child again. Will Disney's upcoming live-action adaptations Aladdin, The Lion King and Maleficent: Mistress of Evil bring such wonderment? We sure hope they do!
GEEK REVIEW SCORE
Summary
A family movie that will send your hearts soaring with hope. And seeing Michael Keaton and Danny DeVito reunite on screen is a big, big bonus!
Story -

7/10

Direction -

8.5/10

Characterisation -

7/10

Geek Satisfaction -

7.5/10