The annual Singapore Grand Prix is upon us. People from all over the world will gather around the streets of Singapore, to see cars whizzing around, with drivers potentially risking life and limbs to attain Formula 1 glory in the world's first night race.
But for those who can't afford a ticket or just don't want to brave the crowds, another option to burn rubber is to take these FREE racing games, available on iOS, out for a spin. And you don't even need to leave your house to come in pole position.
---
F1 Mobile Racing
This is the official game from F1 itself, so expect the most comprehensive list of cars, tracks and drivers. Race your own car design or on one of the 10 official F1 teams, against opponents from around the world in multiplayer races. You can also race against some of the greatest drivers on the planet, like Lewis Hamilton, Sebastian Vettel, Max Verstappen and Fernando Alonso. This game features all 21 official circuits from the 2018 season, such as Paul Ricard in France and Hockenheim in Germany. This is probably the closest you can get to being in an F1 race without actually being in an F1 race. Alas, there's no post-race Jay Chou concert to attend.
---
Asphalt 9: Legends
The next instalment in the Asphalt series is an upgrade from the previous version. Asphalt 9: Legends has an extensive roster of hypercars from renowned manufacturers like Ferrari, Porsche, Lamborghini and W Motors. Race these expensive cars around various locations around the world, even though an office floor. You can feel like the street racer you can never be in real life, because of Singapore's strict laws and real-life repercussions. Oh, and crazy COE prices.
---
Real Racing 3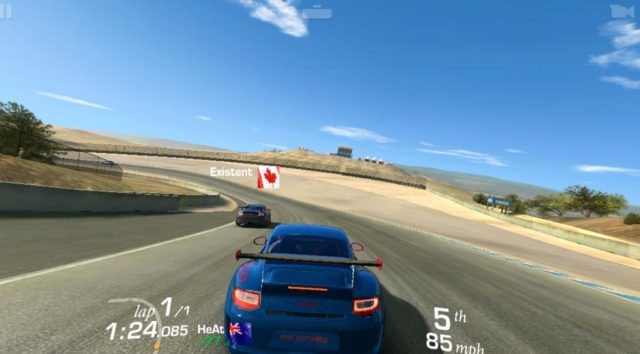 Another racing game with more choices than you can ever know what to do with. Over 200 cars, 40 circuits at 18 real-world locations, and a 43-car grid are available for you to play with. Real Racing 3 has what they call Time Shifted Multiplayer technology, allowing you to race anyone, anytime, anywhere. No longer will you race against ghosts when playing against another player's record, but against fully interactive opponents generated from past records. It makes it that much more satisfying to crush another player's records into the sand.
---
CSR Racing 2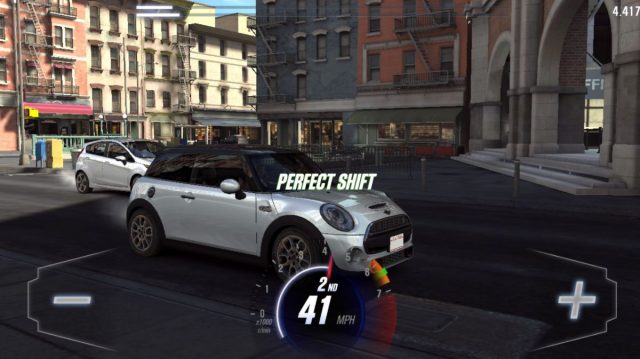 Can't tell the brakes from the accelerator, or know when to shift gears? CSR Racing 2 can revive your passion as unlike most racing games, CSR Racing does not have steering or even a braking mechanism. Instead, the game relies on accurate gear shift timing, almost like a rhythm based game. Your skill is determined by how accurate you can hit the green area at the exact time. Beat players from all over the world and claim the title of the best drag racer in the world.
---
Asphalt Street Storm Racing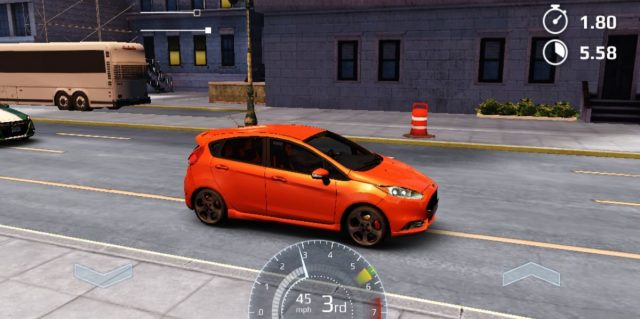 Another drag racing game, Asphalt Street Storm Racing is part of the Asphalt series. Race against other players to win and gain your opponents' cars and increase your collection. Similar to other Asphalt games, you can gain access to multiple supercars and race in various real-life locations around the world. Leave your opponents in the dust while taking their cars from their hands.
---
Horizon Chase – World Tour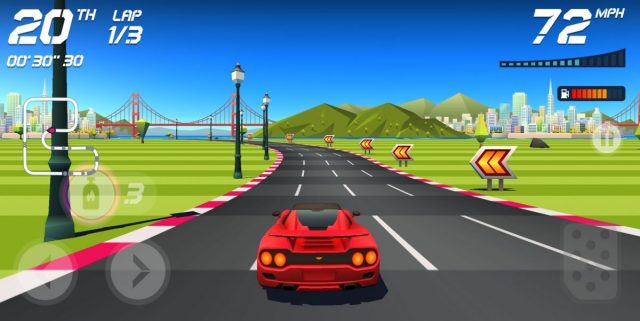 Betting on nostalgia, Horizon Chase – World Tour takes its cues from old racing arcade games. Polygonic cars, bright colours, and old-style cars really bring the retro feel. It definitely stands out from the other more hyper-realistic cars and games. Collisions will realistically slow you down, so skills in manoeuvring the vehicles are critical to winning any race. It's not quite like standing in front of an arcade cabinet, but it certainly looks like it.
---
Race Kings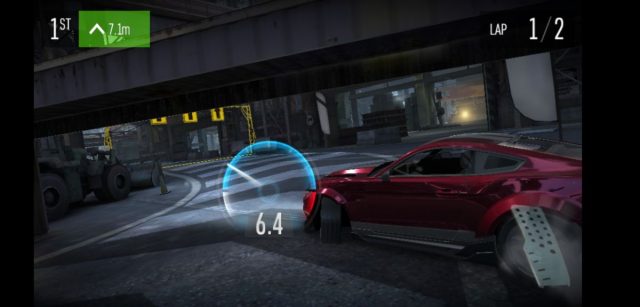 Race through tight corners and drift your way around the city with this game. Race Kings places an emphasis on drift racing and smoking tires. Collect officially licensed cars and bet virtual money to win big. Race a real-time opponent from around the world in a 1v1 race and become the Race King, without actually inhaling toxic tire fumes.
---
Blocky Racing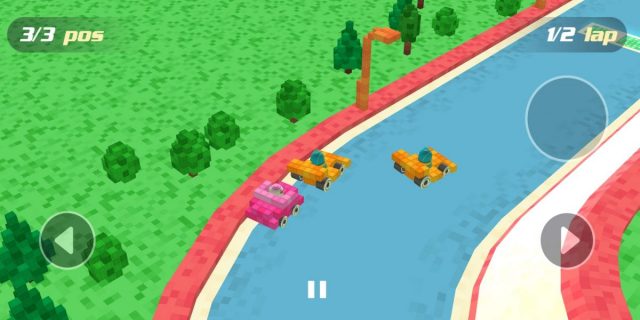 Racing doesn't always have to be a testosterone-fueled, hyper-realistic endeavour filled with shiny, expensive cars. Blocky Racing brings the childlike fun to racing with colourful, blocky cars. Unlock different racers with different abilities that suit your racing styles. Make your way around 55 different unique race tracks, while using shields and missiles to defeat your rivals. It's basically Mario Kart, but without the intellectual properties.
---
Formula Clicker Idle Typhoon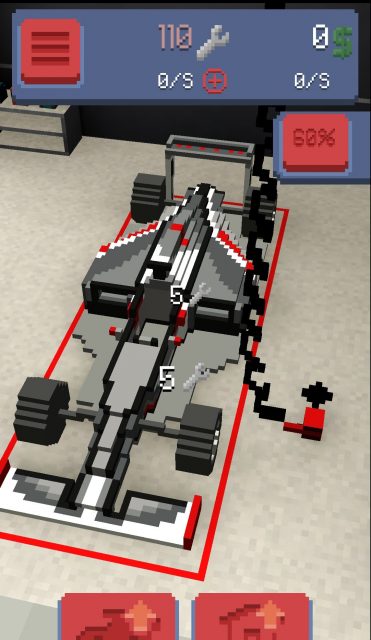 Clickers. They're everywhere. Did you know there's a racing version as well? Formula Clicker Idle Typhoon combines the highly addictive clicker game with the fast-paced world of racing. Sort of. Not much actual racing going on, but it does have the upgrades and customizations of your own cars.  Hey, not everyone wants the stress of racing cars, just the glory that comes with it.
---
Top Drives – Car Cards Racing
Some people might not want to go out racing, but still want to collect all the sleek, shiny cars that the sport has to offer. Top Drives – Car Cards Racing will make you feel more like the owner of a racing team than a racer yourself. There are hundreds of cars to collect, all based on actual cars that exist in real life. Much like any other card games, you pick a set of cars to race with, pitting them against other racer's cars. No need for quick reflexes, just an eye for strategy and good cars.
---
There's no need to spend hundreds of dollars to experience F1. Don't leave the safety of your couch and just play these games. It's almost as cool as being an actual race car driver.
Dea wishes she could play the latest Tomb Raider or Uncharted, but she can't, so instead she reads and watches other people play. On her down time, you can probably find her re-reading Captain Marvel. The Carol Danvers one.
---

Drop a Facebook comment below!