For all their cosmic significance, we haven't seen much of the Eternals in the Marvel Cinematic Universe (MCU).
Marvel's Eternals are super-powered beings tasked with the responsibility of protecting (or 'cultivating') humanity, thereby often butting heads with their destructive counterparts, the Deviants. Alright, we've seen one sort-of Eternal on the silver screen — our favourite purple, stone-collecting, holocaust-perpetrating, nutsack-chinned giant, Thanos.
But given the comic-retconning, and the deviations his on-screen portrayal sports from his paper-bound counterpart, we're not one hundred percent sure if he's still the son of Eternals, A'Lars and Sui-San within the MCU's narrative, all in all.
While we've yet to definitively come across an Eternal, we have been introduced to one of their progenitors, the Celestials, in Guardians of the Galaxy Vol 2. And we stopped his universe-colonising plans too.
Ego, AKA Star-Lord's dad, was an infinitely charismatic, but somewhat psychopathic, millenia-old child-and-wife-killer and our first live brush-in with the near-immortal race. Before we were so unfortunately acquainted with him, we were first introduced to Knowhere, which hosted the reality stone post-Thor: The Dark World, up to its destruction in Avengers: Infinity War — and if you're wondering what Knowhere's got anything to do with this, well, it's a civilisation built upon the severed head of a deceased Celestial, which is morbid… but cool.
We're glad to be the bearer of great news, because the Eternals will officially be making their way to the big screen after the current Infinity War arc wraps. And Marvel's signed rising indie director, Chloé Zhao (Songs My Brothers Taught Me, The Rider) to direct the series. Zhao's masterpiece, The Rider, received critical acclaim at the Sundance Film Festival, and is both emotionally riveting and visually stunning. Now, we can't wait to see how her aptitude for playing on our heartstrings will be translated to a superhero blockbuster.
Because we all know there's more to superheroes than hammer-throwing, fist-swinging, laser-beaming action, it's the heartfelt capacity for empathy and humanity that keeps us hooked and coming back for more.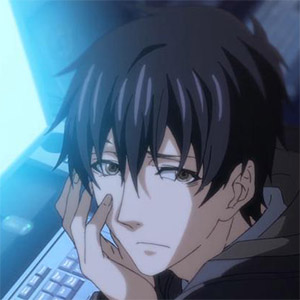 JoYFQ is a Gryffindor who distracts herself from the pitfalls of capitalism and hegemonic representations by reading fanfiction. Has surprisingly good RNG luck in games. Probably just jinxed herself.
---

Drop a Facebook comment below!