We all know X-mini as a company that makes great portable speakers. They started with their small, expandable capsule speaker and have since created Bluetooth speakers and headphones. In order to extend their reach, the Singaporean company just released new products to cover a category of audio they've not done yet: earphones.
X-mini has 7 new series of earphones, or as they call it, XOUNDBUDS: NOVA, NOVA+, XYRIUS, XTLAS, XTLAS+, RAY,  and RAY +. Other than the XOUNDBUDS, they also have the X-mini LIBERTY XOUNDPODS. Did they try to force that X a little too much? Maybe. But you know what they say, a rose by any other name would smell as sweet.
The X-mini NOVA and NOVA + are X-mini's entry-level earphones. The NOVA has a single driver and a slightly cheaper build compared to its cousins, with a suggested retail price of S$17.90. The NOVA+ costs a little bit more, at S$29.90. Unlike the NOVA, The NOVA+ comes with enhanced bass and tangle-resistant cable. The NOVA is also the only series that comes with more than two colour options, while the NOVA+ comes in two. We have our eyes on that pink and white one.
During the press event, X-mini placed a lot of emphasis on their Hi-Res Audio certified products: XYRIUS, XTLAS, and XTLAS+. X-mini claims these earphones can closely replicate the sound quality of the original file. The XYRIUS uses a single sound driver, while the XTLAS uses two, promising an even richer sound experience. The XTLAS+, however, is X-mini's highest-end earphones. It offers hybrid triple sound drivers: two balanced armature drivers and one 8.6mm dynamic driver. It also has an enhanced bass for those extra punchy sound. Oh, by the way, XTLAS is pronounced "atlas". In case you were wondering.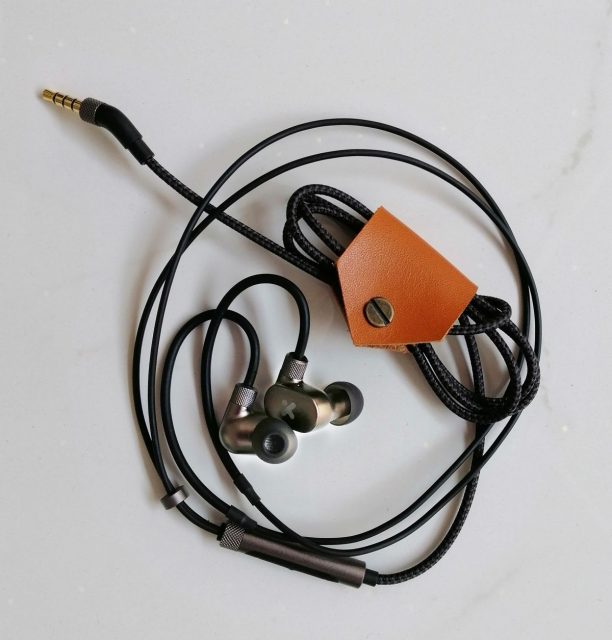 If tangling cables are something you absolutely despise, X-mini offers three wireless options: the RAY, RAY+, and LIBERTY. X-mini is marketing the RAY and RAY+ for the fitness-minded, with the tagline "train harder, push further". To accommodate that, the RAY is IPX4 sweat- and water-resistant, while the RAY+ is IPX5 sweat- and water-resistant. You can't go swimming with these, but they'll certainly survive a Singaporean downpour.  The RAY+ also comes with ear grips to make sure the buds stay in the ears.
X-mini claims that the RAY lasts up to 4 hours of playback time on a single charge, while the RAY+ lasts up to 8 hours of playback time. Both series turns on and off via a magnetic power switch, which also doubles as a way to keep the buds safe around your neck. (It can also be a fashion accessory if you want to be that kind of person.)
Last but not least is their true wireless earpods, the X-mini LIBERTY. X-mini's tagline for this product is "truly wireless, truly free", hence the name LIBERTY. X-mini attempts giving consumers a hassle-free and effortless device with several features. The buds pair with each other as soon as they're taken out of the charging case. The earbuds can then pair with your Bluetooth-enabled device as per usual. The earbuds also work separately, in what they call SinglePod mode. When in SinglePod mode, each bud can pair with different devices. Since each bud has its own microphone, they can also be used to answer calls individually. They're small and convenient, with a single charge of the earbuds lasting up to 3.5 hours of playtime.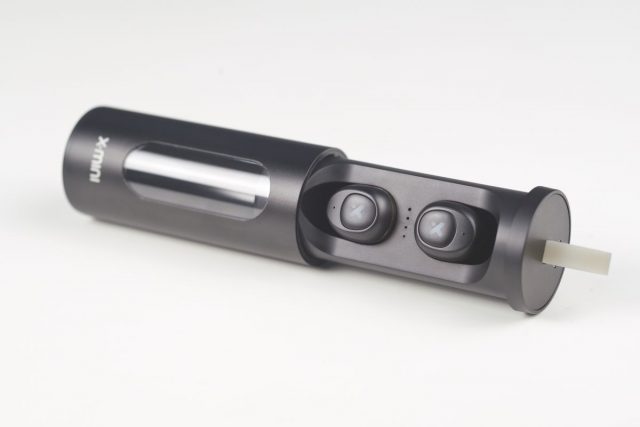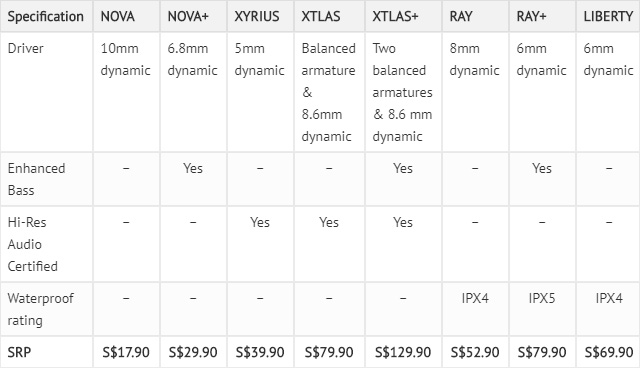 All the X-mini earphones will be available at the X-mini website, and other major online retailers like Qoo10, Shoppee, and Lazada, in October 2019. The X-mini XTLAS, XTLAS+, RAY, and RAY+ will also be available at local retailers.
Dea wishes she could play the latest Tomb Raider or Uncharted, but she can't, so instead she reads and watches other people play. On her down time, you can probably find her re-reading Captain Marvel. The Carol Danvers one.
---

Drop a Facebook comment below!

---