It looks like D&D fans will have to wait an extra 6 more months for their favourite tabletop role-playing game to hit the silver screen. Paramount Pictures has recently shuffled a number of releases, due to the COVID-19 pandemic. The Dungeons & Dragons reboot has shifted from 19 November 2021 till 27 May 2022.
The long-delayed reboot had undergone changes in studio, directors and even script rewrites over the past 5 years, but Paramount has managed to lock in John Francis Daley and Jonathan Goldstein to head up the film. So us geeks can only hope it turns out good, and not another bad taste left behind by 2000's attempt at bringing D&D to theatres.
While we wait another 2 years for the reboot to land, D&D fans can settle for some free official resources being released during this period and 3D models of all official D&D monsters for some printing/painting fun.
---
Need more entertainment for your stay home pleasure?
Here are more suggestions: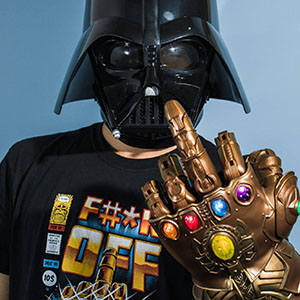 Yonk is a geek who is fortunate enough to have an equally geeky Star Wars fan for a wife, who owns a LEGO Millennium Falcon encased in a glass coffee table as their home's centre-piece.
---

Drop a Facebook comment below!