It's been nearly a week since the launch of CD Projekt Red's Cyberpunk 2077. And with a game of a scope as gargantuan as this, it's inevitable for gamers to encounter tons of graphical hiccups at launch. But get the graphics settings right, and the game (especially on PC) can truly live up to its "breathtaking" status.
If you're still mulling over purchasing the game, perhaps it might be more advisable to get it on PC, given how it is rife with graphical issues and bugs on all platforms. We recommend PC because it is the platform what allows for the most visual tweaks that allow you to run it without resulting in too many glitches bogging you down.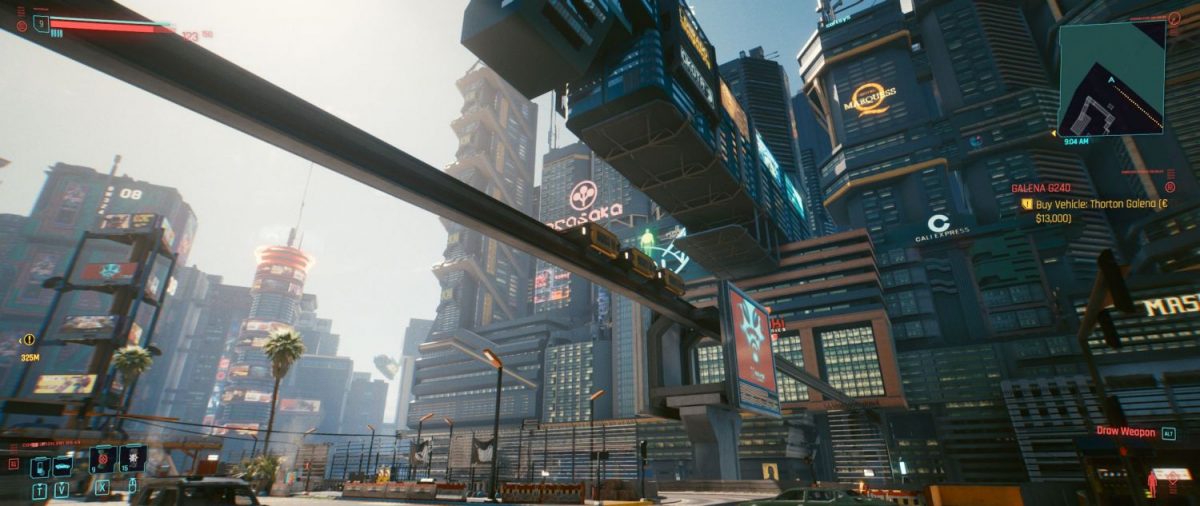 So don't expect a constant 60fps (let's face it, it's still pretty much a luxury at this point for most AAA games), ray tracing or any of that fancy jazz — just enough to make the game look good and play good at the same time.
While it runs fine on PlayStation 5 and Xbox Series X, they aren't the next-gen versions of the game, but rather just upscaled versions of the PS4 and Xbox One versions respectively, so it's not the most accurate, let alone optimal presentation of Cyberpunk 2077. Also, not everyone will have a PS5 or Xbox Series X at this point, either, given how limited the stock for both consoles are globally, either.
In any case, here are the minimum and recommended specs for Cyberpunk 2077 on PC according to its Steam store page:
Minimum
CPU: Intel Core i5-3750K / AMD FX 8310
RAM: 8GB
GPU: Nvidia GeForce GTX 780 / AMD Radeon RX 470
Storage: 70GB HDD (SSD recommended)
OS: Windows 7 (64-bit)
Recommended
CPU: Intel Core i7-4790 / AMD Ryzen 3 3200G
RAM: 12GB
GPU: Nvidia GeForce GTX 1060 (6GB) / AMD Radeon RX 590
Storage: 70GB SSD
OS: Windows 10 64-bit
---
We reviewed and tested Cyberpunk 2077 on a 2019 Aftershock Forge 15 Pro laptop with the following specs:
Processor: Intel Core i7-9750H Processor (6 cores, up to 4.5GHz)
Graphics: NVIDIA GeForce RTX 2060
Memory: 16GB GDDR4 RAM, 2,666MHz (Dual Channel)
Storage: 512GB NVMe SSD
Now, the machine we used to run the game does come with hardware admittedly slightly more advanced than even the recommended specs (still, nothing fancy like an RTX 30 GPU or Intel Coffee Lake CPU), don't mistake it as the be-all, end-all for hardware running Cyberpunk 2077.
In any case, here are the core tweaks we made in order to achieve a constant 30fps above at 1080p:
Film Grain: Off
Chromatic Aberration: On
Depth of Field: On
Lens Flare: On
Motion Blur: Low
Contact Shadows: On
Impreoved Facial Lighting Geometry: On
Mirror Quality: Low
DLSS: Quality
Ray Tracing: Off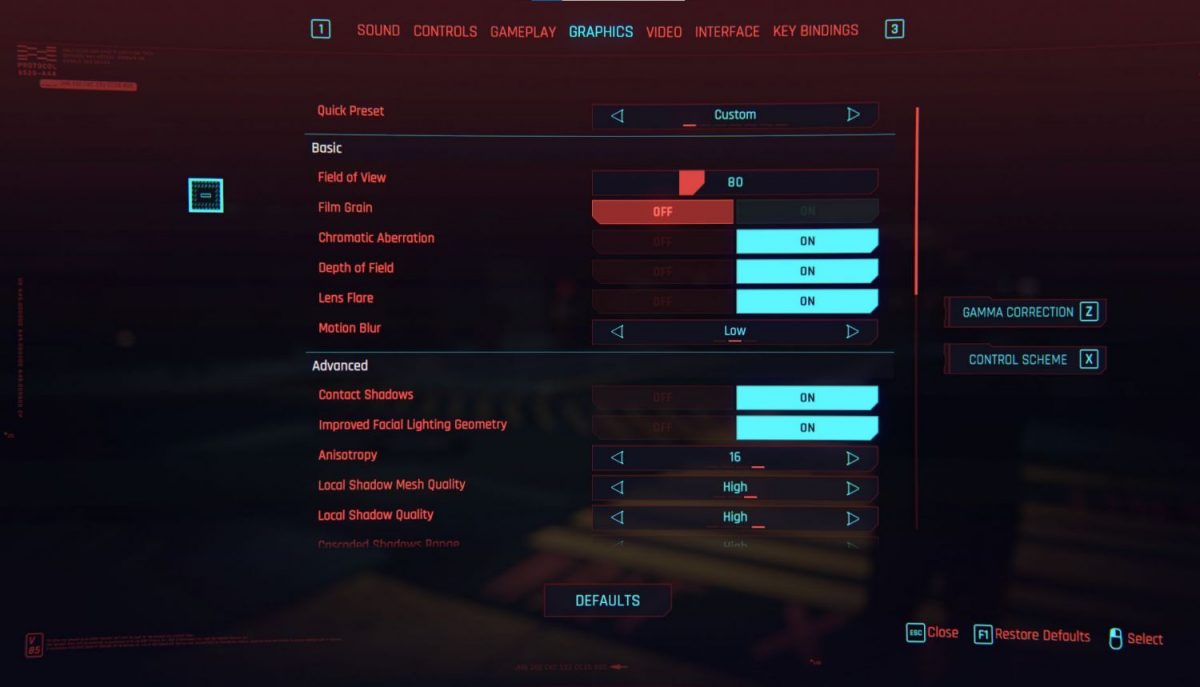 With the game on Medium settings, the game ran at a constant framerate of 40 – 50 fps at 1080p. While it didn't quite reach the heights of 60fps, given how there is so much going on in Night City, this is about the most optimal in terms of getting the best performance out of the game without sacrificing quality.
While you can certainly go to Low or Medium preset settings to run the game optimally, there are other options to consider as well, but of course this is all up to personal preference at this point. Manually turning off optional settings such as contact shadows, depth of field, lens flare, and film grain doesn't detract the cinematic experience of playing this game either. In addition, reducing crowd density (bless CD Projekt Red for including this option) significantly reduces stutter and, while it admittedly makes Night City look more like a ghost town at times, doesn't make the game look any less pretty, while in fact speeding up overall performance as a result.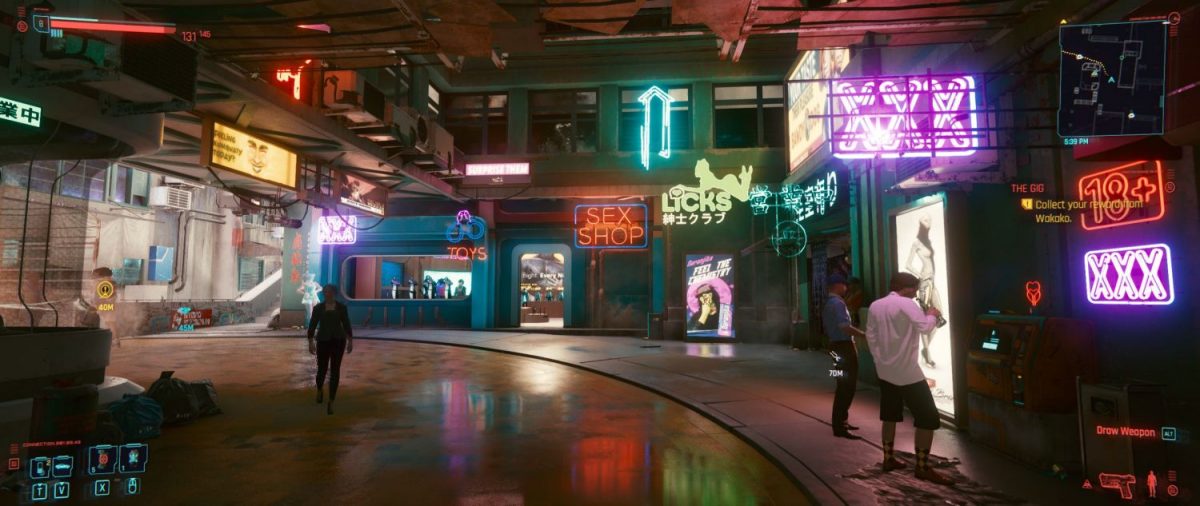 We'll go so far as to say ray-tracing, a setting which has constantly been so talked up alongside the marketing of Cyberpunk 2077, ultimately only gets in the way of achieving a smooth and ultimately still really gorgeous gameplay experience, as it chugged our 16GB RAM dry, resulting in a super-stuttery performance. You really only want to use ray tracing on the absolute best hardware on a machine, and let's be honest, not everyone has that kind of money to spend on their PC even today. And even so, 1080p at the upwards of 30fps is really enough to get the best out of this game.
Additionally, if you're using an NVIDIA RTX graphics card like us, turning DLSS up (Quality at 1080p, Balanced at 1440p, and Performance at 4K), is actually a better "alternative" to ray tracing in terms of making the game look better, as it essentially upscales the resolution of the display of you're running the game on, albeit artificially. While this ultimately does consume RAM and is only limited to RTX GPUs, it isn't as ridiculously heavy compared to ray tracing, so you'll still end up with a constant 30fps and above on your machine.
At the end of the day, there is no one-size-fits all PC setting to play Cyberpunk 2077 on. We love the fact that, while CD Projekt Red has made this game absolutely gorgeous on the best PC hardware, the developers have also found ways to make it run smoothly and beautifully even on the lowest PC settings.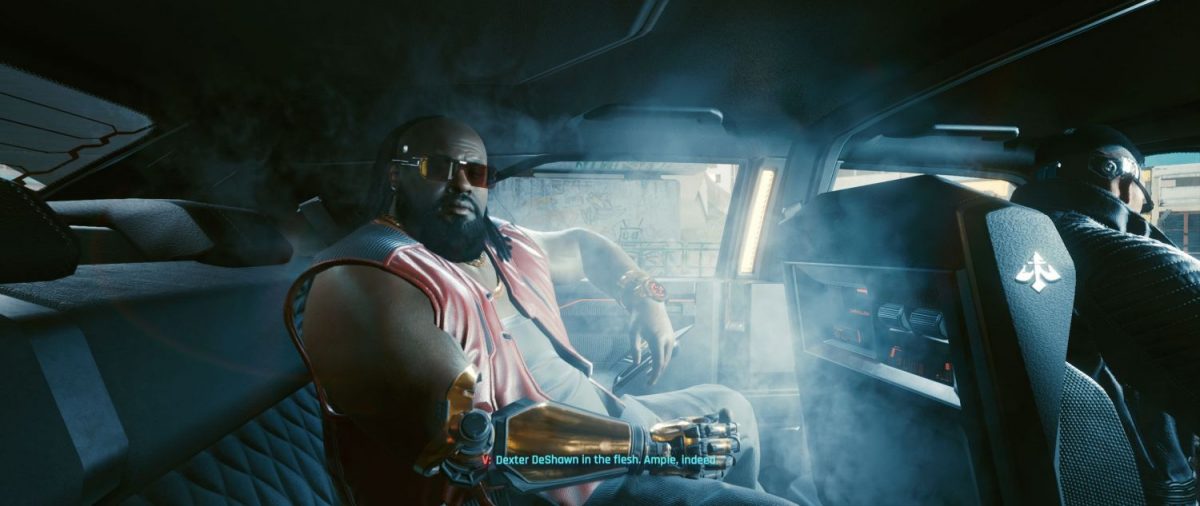 The bugs and glitches that come at launch, unfortunately, are ultimately impossible to eradicate on your own, so the onus is on them to put these graphical fires out with future patches. Right now, all we can do is to make the most out of the graphics settings available to us in the game itself to make it look as breathtaking as possible without compromising on performance.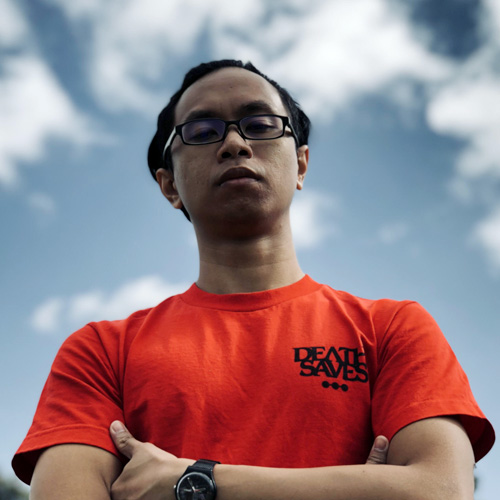 Marion has a serious RPG addiction. Sometimes it bleeds into real life; he forgets to sleep because he thinks he has a Witcher's body clock. Forgive him in advance if he suddenly blurts out terms such as "Mind Flayer" and "Magic Missile", because never once does he stop thinking about his next Dungeons & Dragons game.