Amidst the hustle and bustle of festive preparations, a dedicated community came together at Zouk Singapore on December 19 to celebrate the spirit of Christmas, as well as their love for World of Warcraft.
Sporting a total of almost 500 attendees, the World of Warcraft: Singapore Winter Veil Party turned out to be a great time for fans, with over hundred of them bringing along a present for the gift exchange.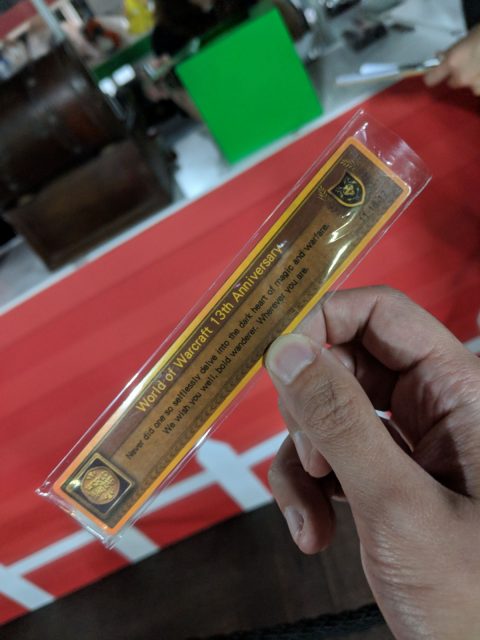 Of course, a party wouldn't be a party without some good ol' goodies, and there were definitely plenty of them up for grabs during the event. As the event drew to a close, over 600 Blizzard merchandise were redeemed, marking a great start to Christmas.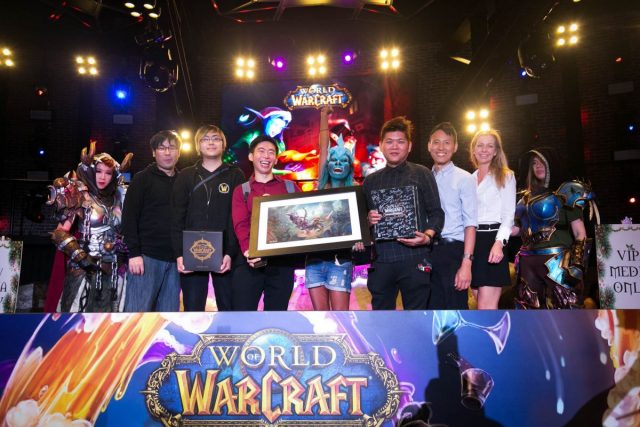 The last highlight of the night, a charity auction where fans can bid for impressive collectibles, yielded an overall amount of S$1,690, which will be donated to Make-A-Wish Singapore. To realise the wish of a kid from the organisation, Blizzard Entertainment is topping up an additional $3,850 as a show of support.
The Winter Veil Party may not have been the most grand event compared to what we saw with Overwatch, yet the shared memories of Azeroth from the community sure helped to warm the night, and made it an intimate, enjoyable affair.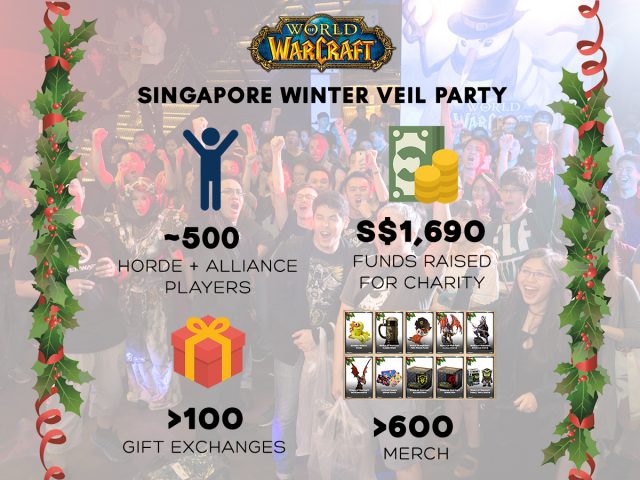 Let's hope that Blizzard continues the momentum ahead in 2018 with even more local community events!