"Buy a PC. Download Unity. And buy Oculus Rift or HTC Vive and start making something."
As much as some gaming media would like to spin the idea of VR hardware wars, the reality is that every company on the forefront of this new technology is relatively friendly towards each other. Or at least, Sony's PlayStation think it is.
Shuhei Yoshida, President of SCE Worldwide Studios, has openly declared his support and love for VR in general. In fact, Yoshida-san had tweeted about receiving his own personal Oculus Rift and has made an order for the HTC Vive.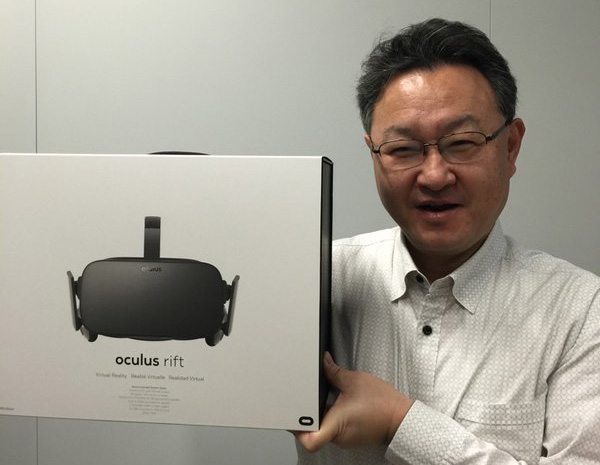 I had the chance to speak with Yoshida-san at the recent, Ani-Com Hong Kong 2016, when the company announced details of the PlayStation VR's launch in Southeast Asia, and I was struck at how open and frank he was when it came to discussing the topic of VR. After all, with 3 high-end VR systems available for the consumers at the moment, it might seem that everyone in the space are enemies, rather than frenemies.
Yoshida-san highlighted as "the VR community is still small" there is a shared respect amongst all the current players apart from just PlayStation VR. While it's not official, all the VR industry players seem to prescribe to the spirit of collaboration.
"We compare notes and we invite each other to our events and demos so that we can inspire ourselves. We co-operate to get as many people to try VR and hopefully they become fans of high end VR."
In the realm of PlayStation VR, Yoshida-san added that "there's only so much one party can do to promote the technology". From what I gather in conversation, it seems that Yoshida-san will be consolidating all the wins and no matter how small it might be – a win for one platform is a win for the industry.
Hoping to accelerate progress, Hiroyuki Oda, Sony Interactive Entertainment Japan and Asia Deputy President, would love for all aspiring developers out there to look out for the various workshops that PlayStation will be organizing for the region. Oda-san emphasizes that such sessions would be great as plenty of development insights would be shared and that PlayStation would be more than happy to assist.
And in that regard, Yoshida-san would actually love for indie game developers to try their hand at making even more VR games, regardless of platform.
While it might seem that VR development might be tricky at this juncture, Oda-san believes that the next big thing for VR games in general might originate from the indie developers. Oda-san made comparisons to how mobile and web game development had progressed through the years, indies having minor "financial obligations to meet" would have the freest hand in launching the next breakthrough.
With Asia being a growth market for PlayStation, Oda-san was surprisingly measured in his response when asked about the prospects of PS VR.
"We've looked at the numbers and will be satisfied for steady growth"
Considering that all other rivals have yet to make a foray into the asian markets, PlayStation has ample room to secure a good grip on the region and given what I've seen at the launch, I'm confident that PS VR has a bright path ahead of it.
Gerald currently straddles between his love of video games and board gaming. There's nothing that interests him more than trying out the newest and fanciest gadget in town as well. He dreams of publishing a board game sometime in the future!
---

Drop a Facebook comment below!

---