"There's an emotional belief about this experience that games have never been able to offer before but yet here they are."
I'm Batman.
If anyone can don the PlayStation VR prepped with Rocksteady Studios' Batman VR game and not utter these two words, then the game would have failed in making players become the Dark Knight Detective.
While there have been many games in the history of the Dark Knight, only one series by Rocksteady Studios has come close in delivering the cape and cowl, so who else should take on the mantle of crafting the ultimate Batman VR experience?
Having been in development since the end of Arkham Knight, Batman VR has been seen slow development growth at the start, before Rocksteady Studios realized how much more resources were needed to develop the title.
Dax Ginn, producer at Rocksteady Studios, shared at Ani-Com Hong Kong 2016, that VR provides a level of believability which cannot be replicated by any other form of video game treatment. Having done more than 300 similar demos for Batman VR, Dax found that the player's brain "accepts it." This is despite using teleportation as a transition mechanic in game which might sound jarring in writing but actually works pretty well in action.
"It's such an immersive and intensive experience", he notes, that the eventual feedback given by players was that they really indeed came away feeling like Batman.
Having played the demo for a good part at Ani-Com, I couldn't help but feel that this might be the definitive Batman experience, especially if you grew up with the old school comic books.
Back then, it was very much less action and more an investigative experience when it came to Batman combating his gallery of rogues. After all, Batman wasn't coined "the world's greatest detective" for no reason, and Batman VR gives good reason for that.
The moment you place on the VR headset, everything that is familiar with Batman's world becomes a reality and it might be an emotional time for fans of the caped crusader. To me, the demo felt very much like the suped up point and click adventure game with a level of interactivity that we rarely see in a video game.
Being able to run my fingers across the piano in Wayne Manor, and receiving instant audio feedback feels incredibly different as compared to a FPS title.
It is this level of immersion and detail that Dax is most excited about. He encourages all players to take their time with the game, especially with the opening sequence, which he mentions was his personal favourite.
Dax retold one of the best examples of believability was when he witnessed a Japanese player responding by bowing (in real life) to Alfred after handing "Batman" a key in game. While it might all boil down to cultural mannerisms, it's encouraging that the level of immersion in game is able to replicate such a response in the real world.
One thing that might be a cause of concern would be game time. Dax shared that the core Batman VR game would come in closer to 60 minutes, with an additional 90 minutes by exploring everything the game has to offer.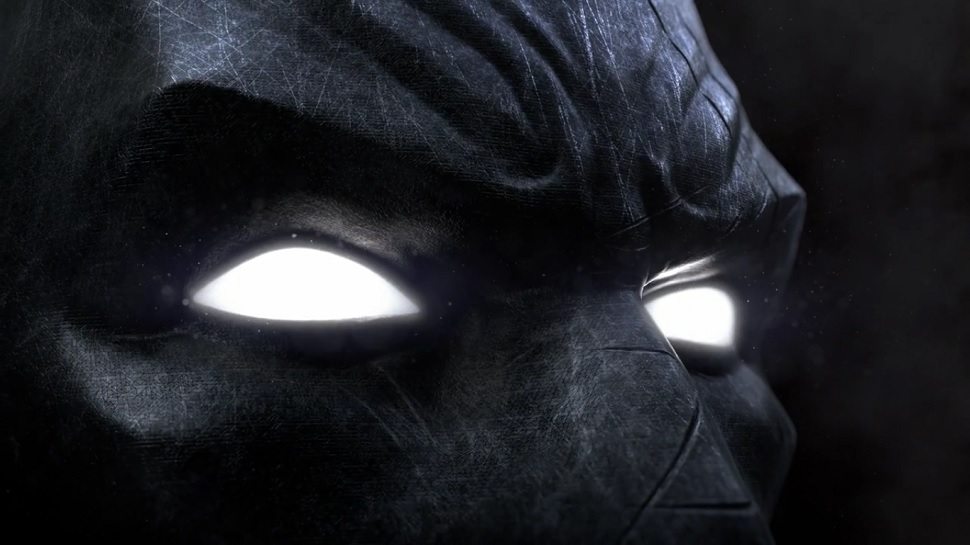 When it comes to games in general these days, he acknowledges that it might sound rather short, but Dax was quick to emphasize that when it comes to VR, the level of emotional engagement needed for one to focus on the game does matter a fair bit. Having played the game at a stretch of around 15 minutes, marathon VR gaming sessions would be incredibly challenging to pull off. If broken up in multiple sessions, Batman VR's stated game time might be just right.
There's no tinge of fanboyism when I say that Batman VR is by far the best VR title that I've tried so far, especially in the realm of visuals, and a good avenue to showcase an aspect of the Dark Knight that many might have forgotten.
Echoing sentiments shared by Sony PlayStation execs, Dax mentioned that the realm is VR is incredibly young yet holds limitless potential.
"You have to forget everything you know and start again" specifically when it comes to creating new VR titles.
With Batman VR leading the charge, PlayStation has a great ally by their side with the technology.
Gerald currently straddles between his love of video games and board gaming. There's nothing that interests him more than trying out the newest and fanciest gadget in town as well. He dreams of publishing a board game sometime in the future!
---

Drop a Facebook comment below!

---