It's the annual fright night, as Halloween is almost here and we all know what that means – time to cosy up binge-watch tons of horror films and TV shows. (Sorry, but trick or treating hasn't really caught on outside of America). There is just something extremely fun about binge-watching a horror series and screaming your lungs out at opportune scares that are actually less dangerous than stuffing a child with candy filled with sugar.
Thankfully, Netflix has quite the library of not just scary movies, but also scary TV shows for you to sink your teeth into. From horror anthologies like Creeped Out to the downright terrifying horror dramas like Ju-On Origins and The Haunting of Hill House, Netflix has got you covered.
And we've got you covered with our list of films and TV shows for you to check out. So if you have your app turned on but are still not sure which to watch, read on to find out!
---
NEW SCARES
Mike Flanagan's back with his newest supernatural horror drama series, The Haunting of Bly Manor which is based on the novel The Turn of the Screw by Henry James. Bly Manor tells the story of Danielle "Dani" Clayton who was hired as an au pair by Henry Wingrave to care for his young niece and nephew in their family country house. Only it looks like not all is as it seems as Dani spends time both caring for the young Wingrave siblings and uncovering what exactly happened in the manor prior to her arrival.
Scare Factor: 8.5
---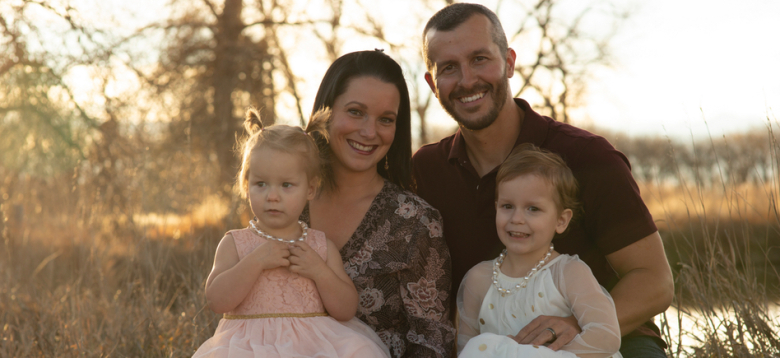 Sometimes the most terrifying horrors are the things that go bump in the night, but actual humans that have proven themselves capable of killing, and have actually done so. American Murder is a true crime documentary centred around the 2018 murder of Shannan Watts and her two daughters at the hands of Christopher Watts, her husband. The documentary has been authorised by the victim's family and helps to provide a more haunting, less sensationalised approach to the case.
Scare Factor: 7
---
South Korea has definitely been on a roll with their zombie horror shows. We were treated to gems like Train to Busan and the period drama Kingdom, and now we have a look at what it'll be like to be caught in a zombie apocalypse while you're still at home. Sure you have provisions to last you a few days or weeks, but then what? #Alive takes a look at the troubles our young protagonists have to face just to stay alive and one step ahead of the blood-thirsty zombies.
Scare Factor: 6
---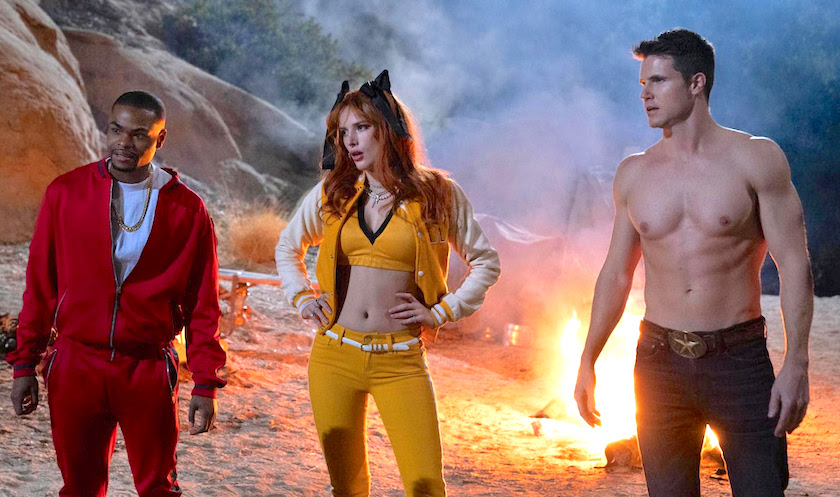 A sequel to 2017's The Babysitter, the horror-comedy is set two years after the events of the original film, with protagonist Cole now a junior in high school. Fans of the original film will be happy to know that most of the cast in the first film makes an appearance in this one too. In this film, Cole struggles to get the people around him to believe the events that transpired two years prior, even finding out that his parents are planning to have him sent to a mental institution. One day, he finds himself invited to a weekend party with his best friend and neighbour Melanie, only to find out that she is hiding secrets of her own.
Scare Factor: 6
---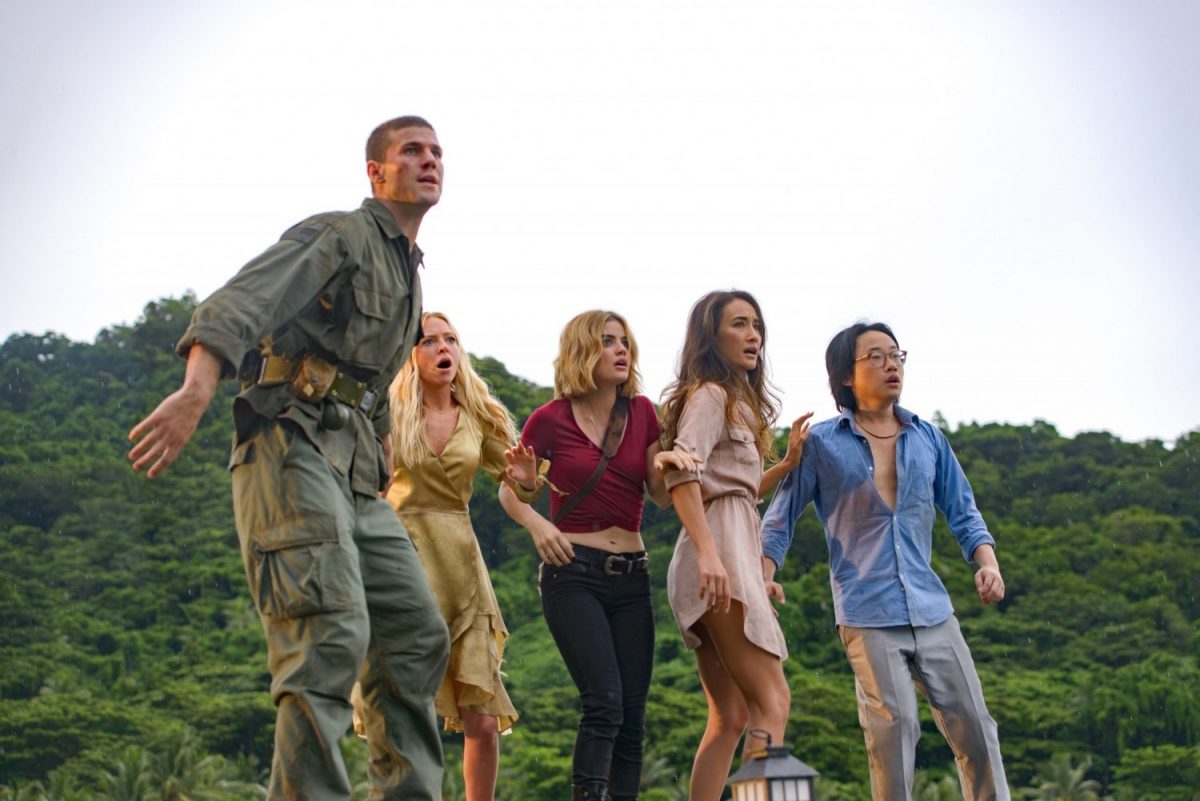 As its name suggests, on Fantasy Island, any fantasy and wish you have can become a reality. The catch, you will have to see your fantasy through to its logical conclusion, be it good or bad. 2020's Fantasy Island is a horror reimagining of the 1977 television series of the same name amd follows five strangers brought to the island to live out their deepest fantasies which slowly evolves into their worst nightmares.
Scare Factor: 6.5
---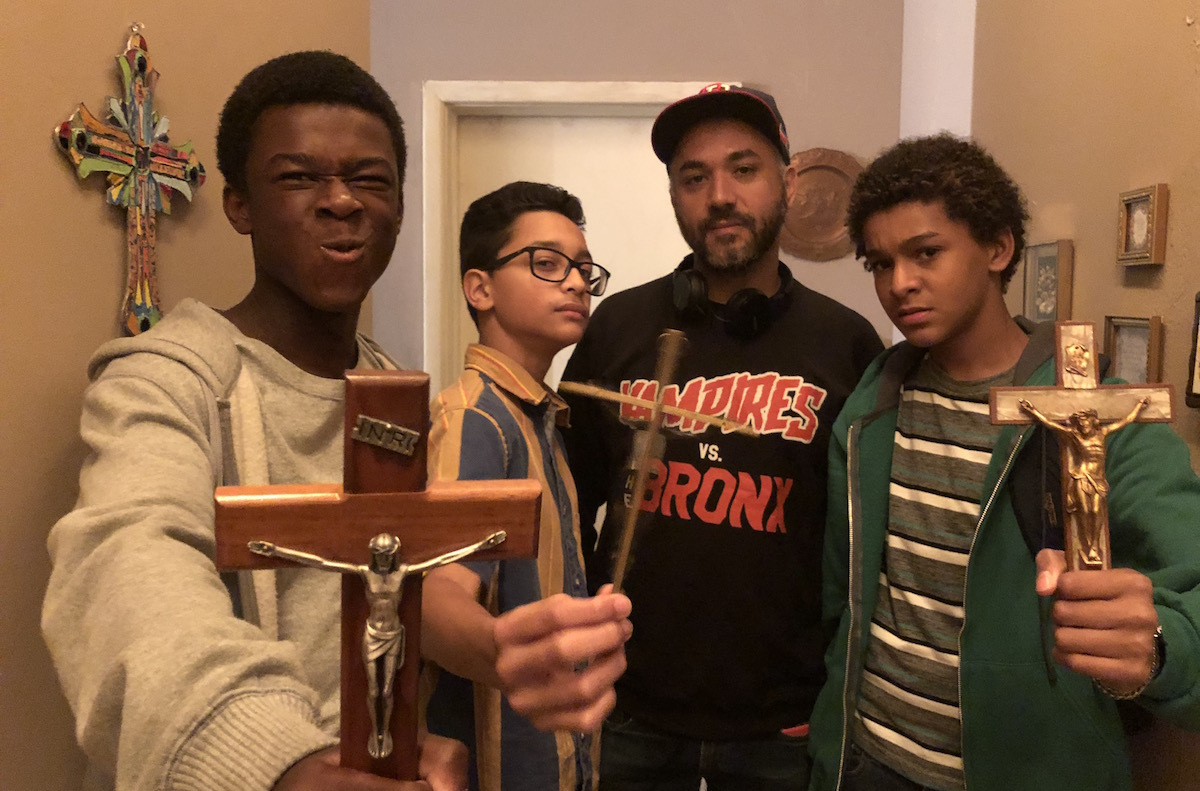 A film that only recently made its debut on Netflix, Vampires vs The Bronx tells the story of a group of kids from the Bronx who are determined to keep their neighbourhood safe from supernatural forces intent on taking over. Before they know it, businesses are being bought up, with their owners mysteriously disappearing. It's up to the kids, lead by Miguel Martinez to figure out what's wrong and save their home.
Scare Factor: 7
---
Rebecca (Available Oct 21)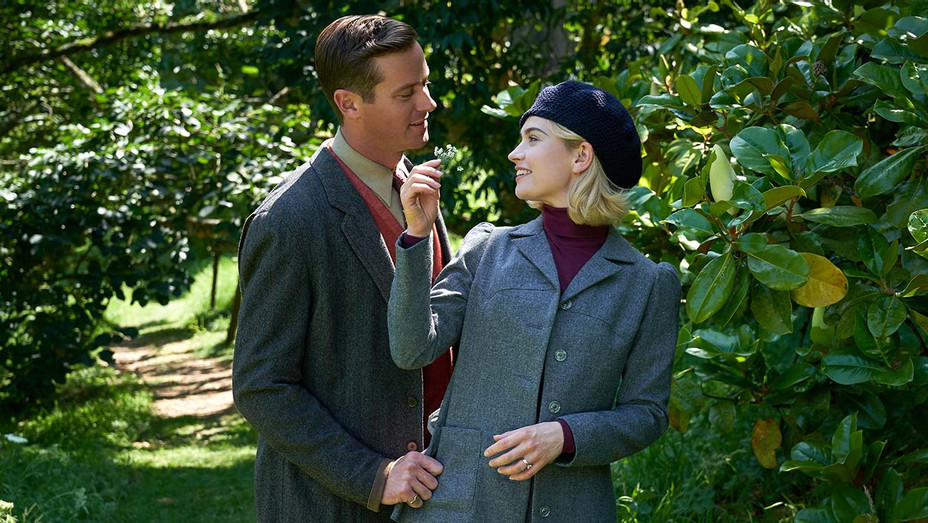 Love can be both damaging as it is uplifting and such is the case with Daphne du Maurier's Rebecca, a book that was first adapted by Alfred Hitchcock in 1940, and now once again by director Ben Wheatley for a more contemporary audience. This haunting, psychological romance tells the tale of our unnamed protagonist who finds herself married to the charming Maxim de Winter, only to find herself living perpetually in the shadows, figuratively and literally, of his dead first wife Rebecca.
Scare Factor: TBC
---
CLASSIC SHOCKERS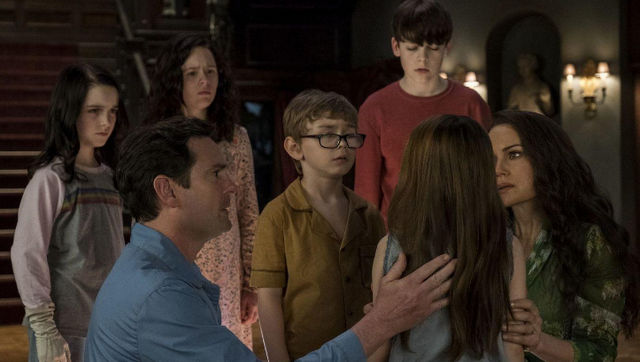 Mike Flanagan, the director behind hit horror movies such as Hush, Oculus, and Gerald's Game, came back strong with his horror TV series The Haunting of Hill House. Adapted from Shirley Jackson's novel of the same name, the series focuses on the tragic and haunted lives of the Crain family and the titular haunted mansion. It explores how years of grief and family trauma can affect you from childhood to adulthood. Flanagan manages to weave a haunting tale of a family struggling to live following the traumatic events of their past, and the actions they have to take to move past it. Plus there are a ton of upsetting visuals and terrifying scares to keep you on the edge of your seat while watching.
Scare Factor: 10
---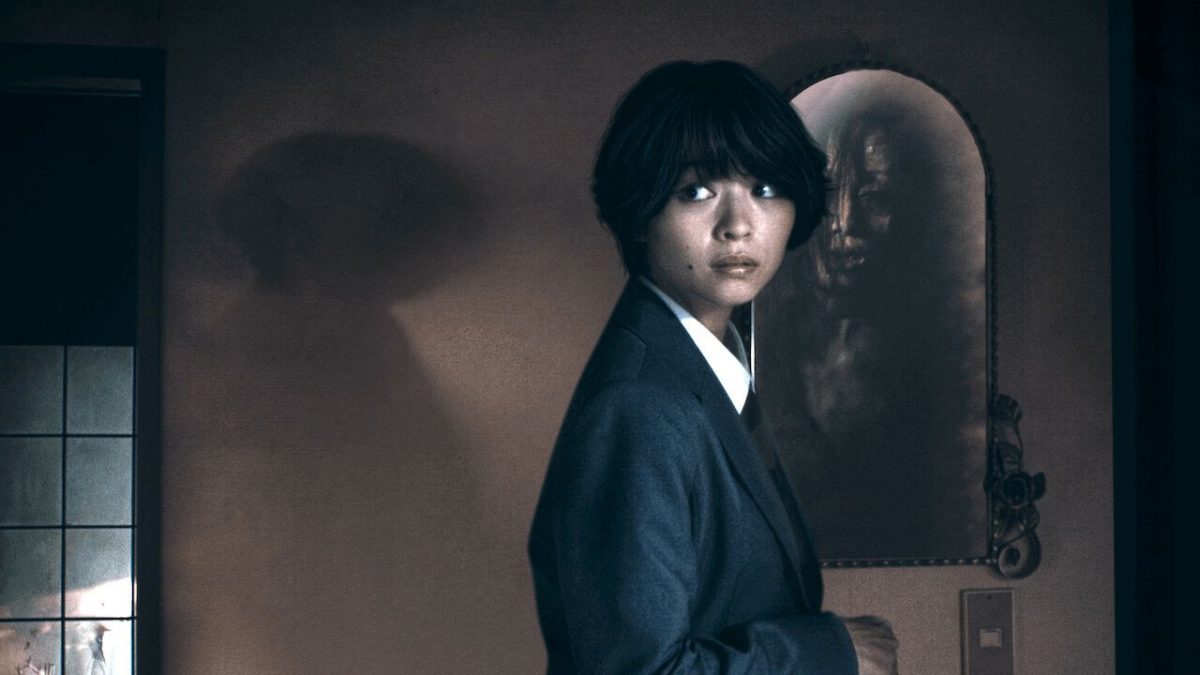 Perhaps one of the most enduring horror franchises from Japan as to be the Ju-On series which saw numerous movies made, both in Japan and in America for a Western audience. The whole franchise hinges on the simple premise, when a person with a deep and powerful rage dies, a curse is born. This curse has resulted in the characters Kayako and Toshio haunting many characters in the Ju-On films. As its title suggests, the Netflix series explores the origins of the Ju-On curse and the subsequent horrors that result from it.
Scare Factor: 8
---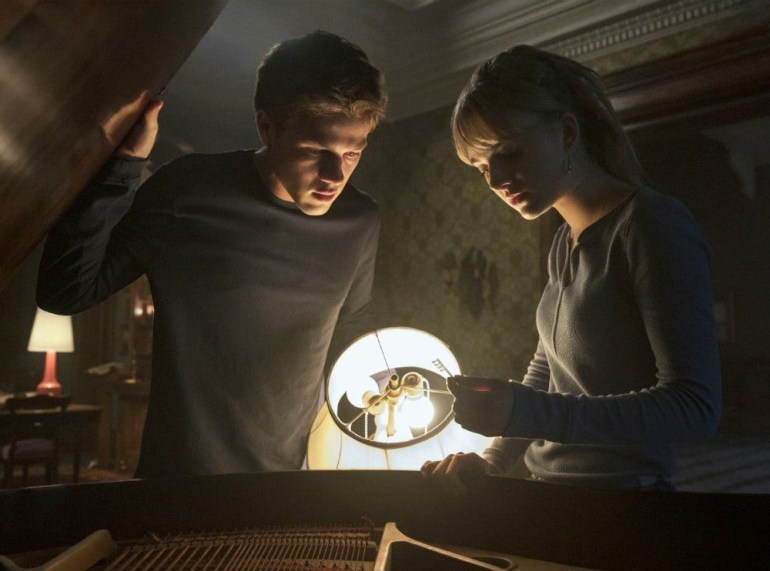 Based on the comic series of the same name by Joe Hill and Gabriel Rodriguez, Locke and Key centres around the Locke family, with widowed mother Nina and her three children moving into the Locke's family home, the Keyhouse. Not long after, the kids discover a number of mysterious keys that carry magical powers. Though they soon become aware of demonic entities that are on the search for these magical keys.
Scare Factor: 7
---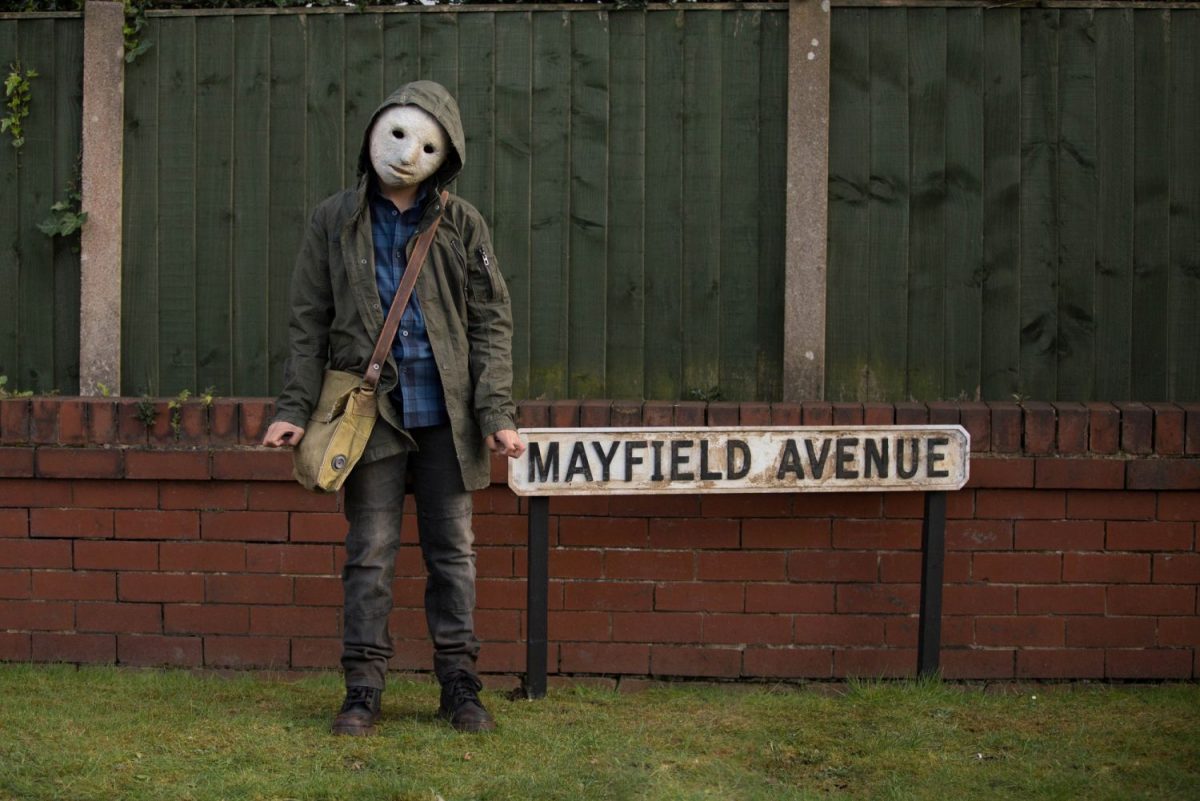 A BAFTA-winning horror anthology series, each episode tells a different chilling story with different characters, all tied together by a mysterious story collector called The Curious, who appears in the beginning and end of each episode. Stories in Creeped Out includes creepy puppets that turn your parents into living puppets (Slapstick), and mysterious episodes of amnesia after playing with a new kid in a video game (One More Minute).
Scare Factor: 6.5
---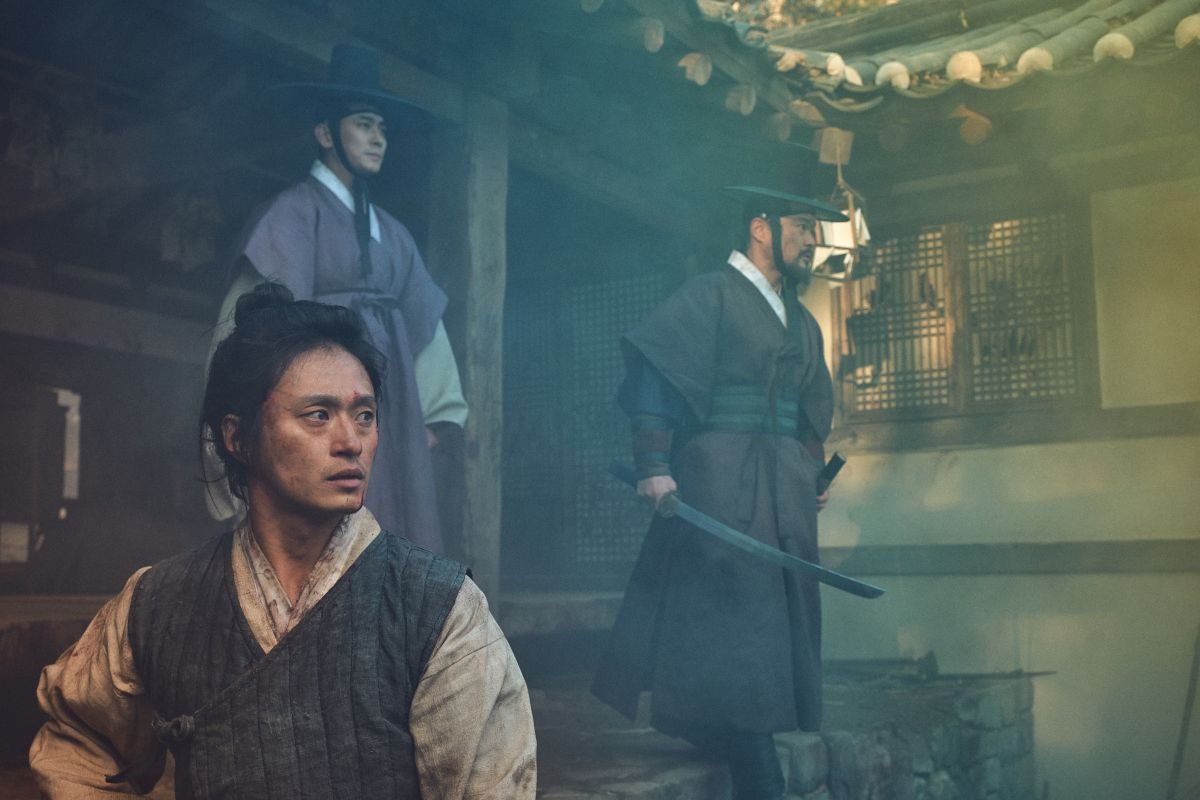 Kingdom brings us back to the Joseon era of Korea, where a strange illness has afflicted the nation, turning affected citizens into mindless, extremely fast zombies. We follow crown prince Lee Chang as he journeys to find a cure for this deadly pandemic. Along the way, we are treated to a tale steeped in royal politics, class warfare, and of course, tons of actions against the legions of undead plaguing the country.
Scare Factor: 7
---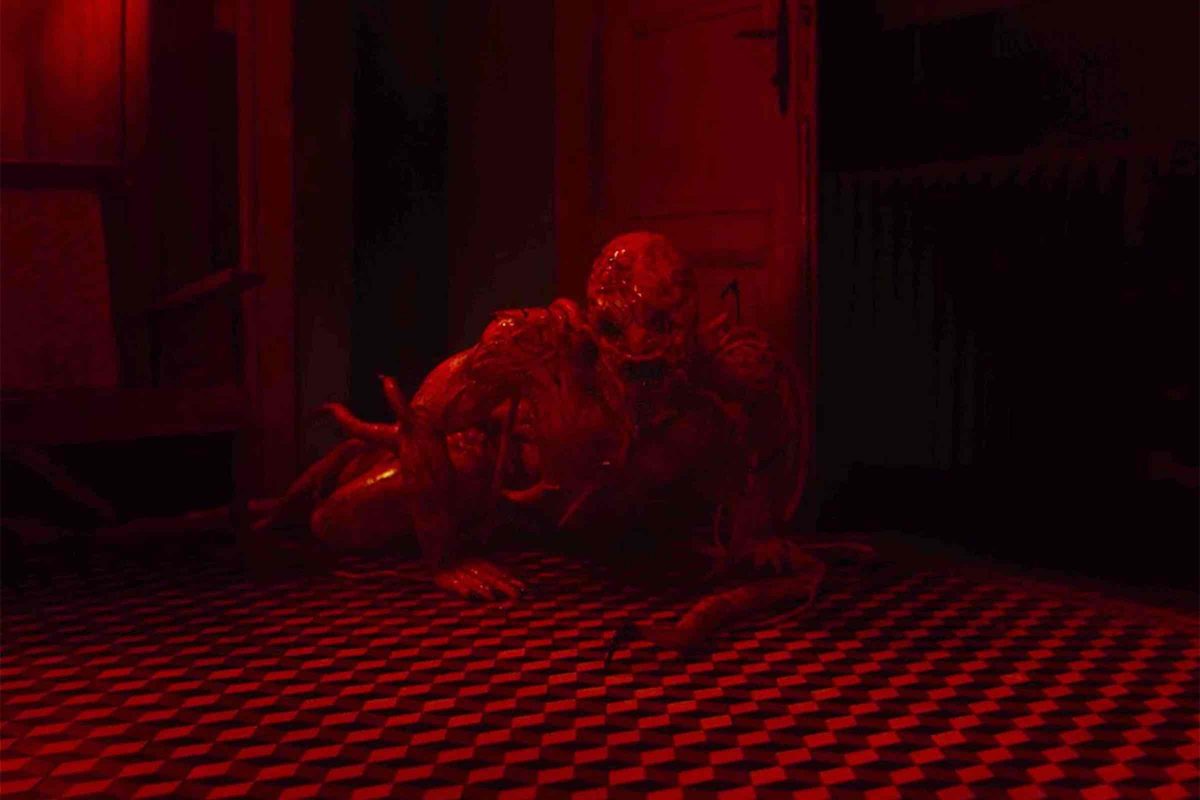 Haunted is another horror anthology series though unlike Creeped Out, Haunted is posed as a pseudo-documentary with individuals or groups of people coming together to talk about their paranormal experiences. Despite the show's claims that the show's stories to be true, it is best to watch this as a fictional horror anthology instead, since no evidence for any of the stories has been found. Some tales told in Haunted includes an old haunted house that mimics the voices of those living inside it, as well as an eerie well in a basement filled with the spirit of three dead children.
Scare Factor: 6
---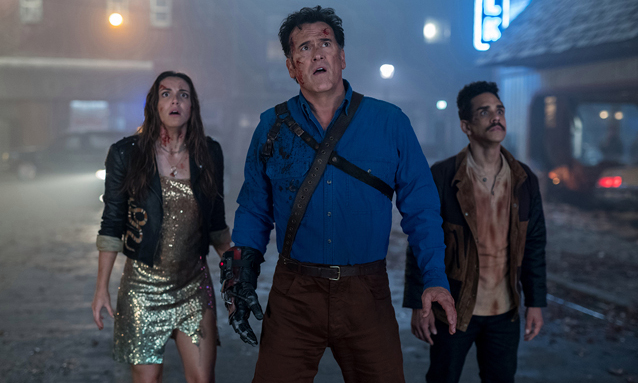 Sam Raimi returns alongside Ivan Raimi and Tom Spezialy to produce Ash vs Evil Dead which picks up with Ash Williams (Bruce Campbell) 30 years after the events of the original film. After managing to once again conjure up some malevolent spirits, Ash must once again pit himself against the new forces of evil he has called up, with two new partners by his side.
Scare Factor: 8
---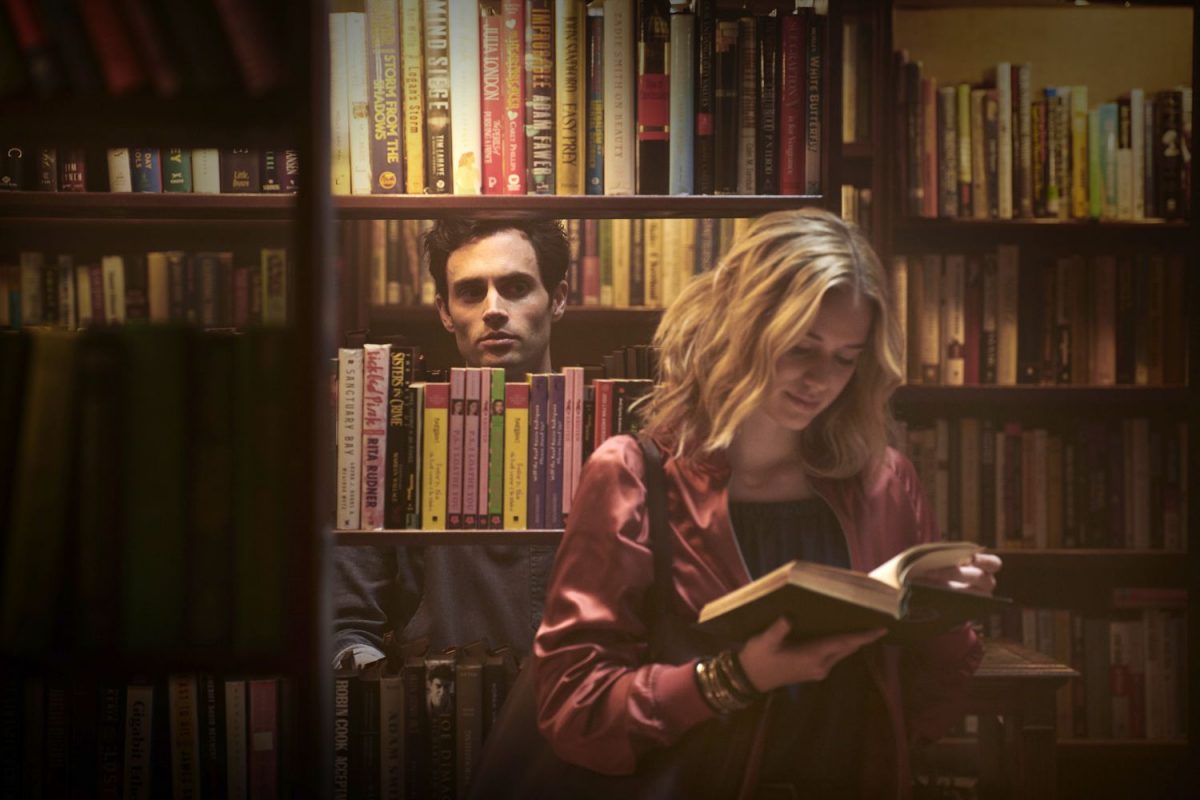 Horror comes in many forms. For some, it is having ghouls creep up on you on a dark moonless night, for others, it is having a stalker follow your every move, both off and online, and deliberately finding opportunities to bump into you, all to get closer to you. This is the horror that Netflix original You provides. It blends a steady cocktail of romance, thriller, and horror into one heady blend that will make you binge-watch the whole series in one sitting. And if you find yourself sympathising with the murderous protagonist Joe Goldberg by the end of the series, that is perhaps the biggest horror the show can provide.
Scare Factor: 7
---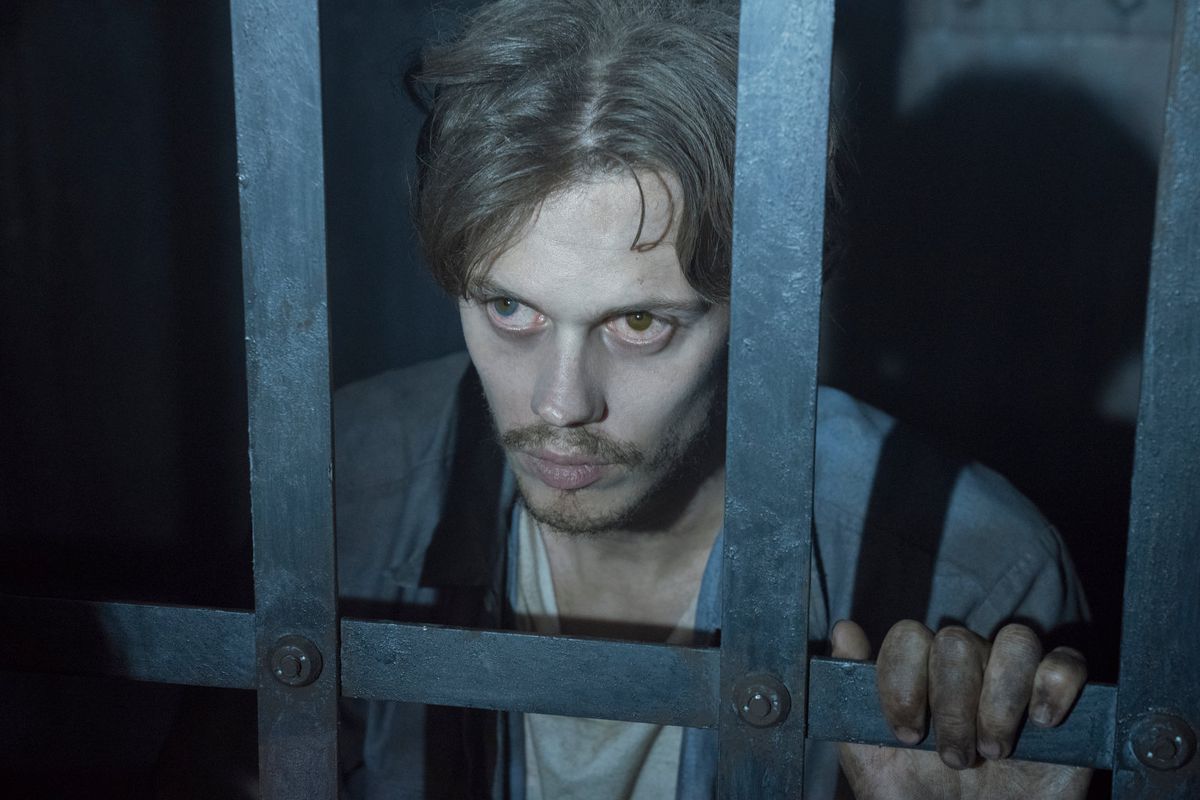 Fans of films based on Stephen King's works such as Gerald's Game, The Shining, and Pet Sematary, will probably be interested in the horror anthology series Castle Rock. The series currently has two seasons, both centred around King's fictional town of Castle Rock, Maine. Though no actual stories from King were adapted in Castle Rock, familiar elements from King's works have been incorporated. As well as the passing mentions of serial killers and murderous dogs. If you're looking for a creepy, haunting, incredibly King-like world to binge-watch, then Castle Rock is definitely for you.
Scare Factor: 8
---
Though not horror, Ratched is still a suspenseful psychological thriller guaranteed to keep you on the edge of your seat. The series tells the story of an asylum nurse by the name of Mildred Ratched from Ken Kesey's novel, One Flew Over the Cuckoo's Nest. Set in 1947, we follow Mildred as she starts working in a leading psychiatric hospital in Northern California that has begun performing new and unsettling experiments on the human mind. Over the course of the series, we get to see Ratched's descent into evil and learn that some of the most terrifying monsters aren't born, but made.
Scare Factor: 7
---
Aside from these TV shows, you can check out our list of new Netflix horror films and TV shows to catch, as well as our guide to horror movies on Netflix to catch, which includes the aforementioned Gerald's Game by director Mike Flanagan.
---

Drop a Facebook comment below!