Spooky season is coming and now that parties have ceased, what better way to spend your Halloween by staying in and binge-watching new scary films and series! Grab yourself a big soft blanket, a tub of Ben & Jerry's Netflix and Chill'd ice cream and put some fright into your night with these new Netflix content that'll definitely give you some chills to last the night.
---
#Alive
South Korea has been on a roll with their zombie flicks like Train to Busan and Peninsula just to name a few. So if you're looking for something new in the same vein, then #Alive may be for you Plus watching a movie about a virus whilst living in this pandemic? Guess Halloween is everyday life.
The two-hour film focuses on protagonist Joon Woo, a gamer who loves to spend his day live-streaming with his friends when the world as he knows it turned on its head with the arrival of a strange virus that turns those infected into violent cannibalistic zombies.
#Alive is now streaming.
---
The Haunting of Bly Manor
Following up one of Netflix's best horror series to date, The Haunting of Hill House is getting a second season with a different family and home. Titled The Haunting of Bly Manor, the anthology series this time focuses on a young American nanny caring for an orphaned pair of children who reside at Bly Manor with the estate's chef Owen, groundskeeper Jamie and housekeeper Mrs Grose.
The manor, as you would expect, holds centuries of dark secrets of love and loss waiting to be unearthed in this chilling gothic romance. At Bly Manor, dead doesn't mean gone. And with the dead arisen during the night of Halloween, this should put The Haunting of Bly Manor right at the top of your list.
The Haunting of Bly Manor is available 9 October 2020.
---
Rebecca
Rebecca is a romance-psychological thriller based on Daphne du Maurier's gripping gothic novel. Made into a film by Alfred Hitchcock in the 1940s, this 2020 version by Ben Wheatley starring Lily James (Cinderella, Baby Driver) and Armie Hammer (Call Me By Your Name, On The Basis Of Sex) sees a young newlywed woman be haunted by her husband's dead ex-wife.
Rebecca is available 21 October 2020.
---
His House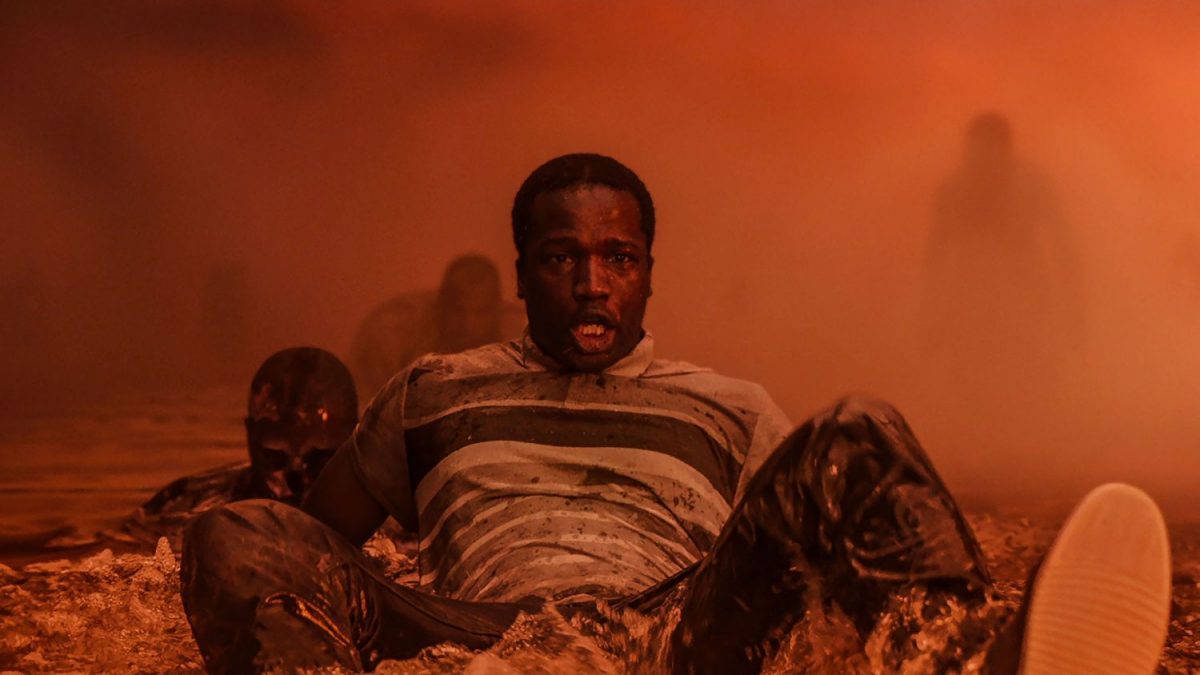 After making a harrowing escape from war-torn South Sudan, a young refugee couple struggle to adjust to their new life in a small English town that has an unspeakable evil lurking beneath the surface. As a drama, mystery and thriller, His House meshes classic scary movie tropes with real-world horror.
His House is available 30 October 2020.
---
Unsolved Mysteries: Volume 2
Unsolved Mysteries is getting a second season! This Netflix original documentaries with a strong following is launching six new episodes that profile more unexplained disappearances, tragic events and bizarre occurrences. Featuring detectives, journalists and family members to offer intriguing theories and anecdotes, this docu-series is series and is perfect for any person who loves true crime horrors.
Unsolved Mysteries: Volume 2 is available October 19.
---
Ratched
Starring American Horror Story's Sarah Paulson, Ratched is based on Nurse Mildred Ratched from the acclaimed movie One Flew Over The Cuckoo's Nest. The suspenseful drama series tells the origin story of the asylum nurse and how she manipulates the system and the people around her to get what she wants.
Mildred presents herself as the perfect image of what a dedicated nurse should be but under her exterior lies a growing darkness that has long been smoldering within, revealing that true monsters are made, not born.
Ratched is now streaming.
---
There are plenty more movies and shows to choose from the wonderful world of Netflix, some of which include fan favourite The Chilling Adventures Of Sabrina and Halloween classics like Scream.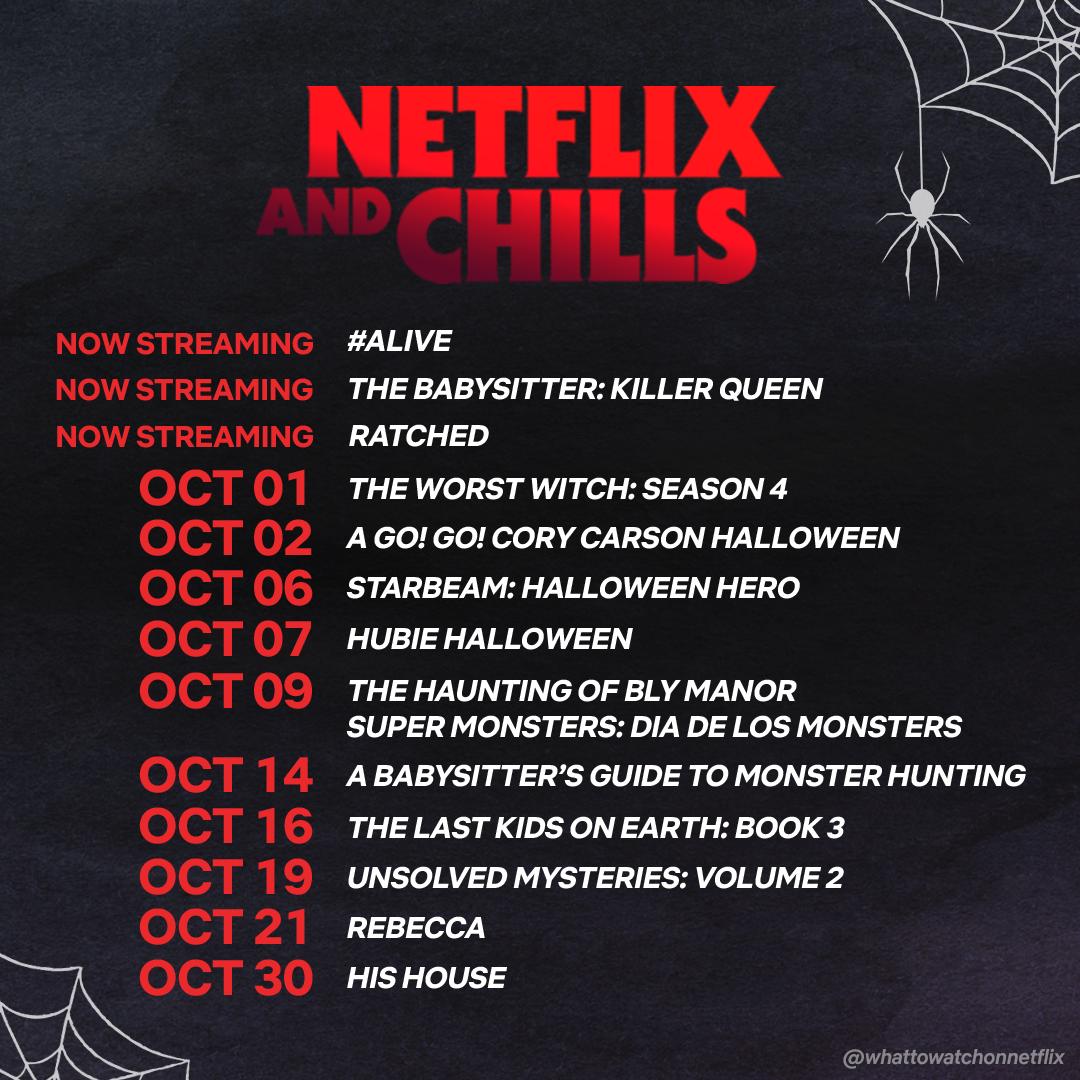 Keen to give these films a watch? Don't miss out on when they're streaming and be the first ones to watch and get to screaming.
---

Drop a Facebook comment below!