A lot has been said of Asgardian protector Thor – he's the only hero in the Marvel Cinematic Universe (MCU) who has been a part of every phase of the billion dollar Disney/Marvel franchise, and the only one to have four standalone movies. But he's technically not the only character to hit this momentous milestone.
In fact, his brother Loki has the added accolade of being the only villain to make multiple appearances across the most number of movies in the MCU. He's charming, he's witty, he's Thor's only brother and is one of the most famous villains to exist in the MCU… and he's dead. Oh, and he's also the only villain to get his own Disney+ TV series, which speaks volumes about the popularity of Loki, and the actor who has played him since day 1, Tom Hiddleston.
And no one is more surprised, delighted and thankful, of the character's popularity than the 40-year-old British actor, who has been inhabiting the role since 2011's Thor, when he found out he was being resurrected after his death in Avengers: Infinity War. This is especially since the character has met his demise three times over his six appearances across the MCU.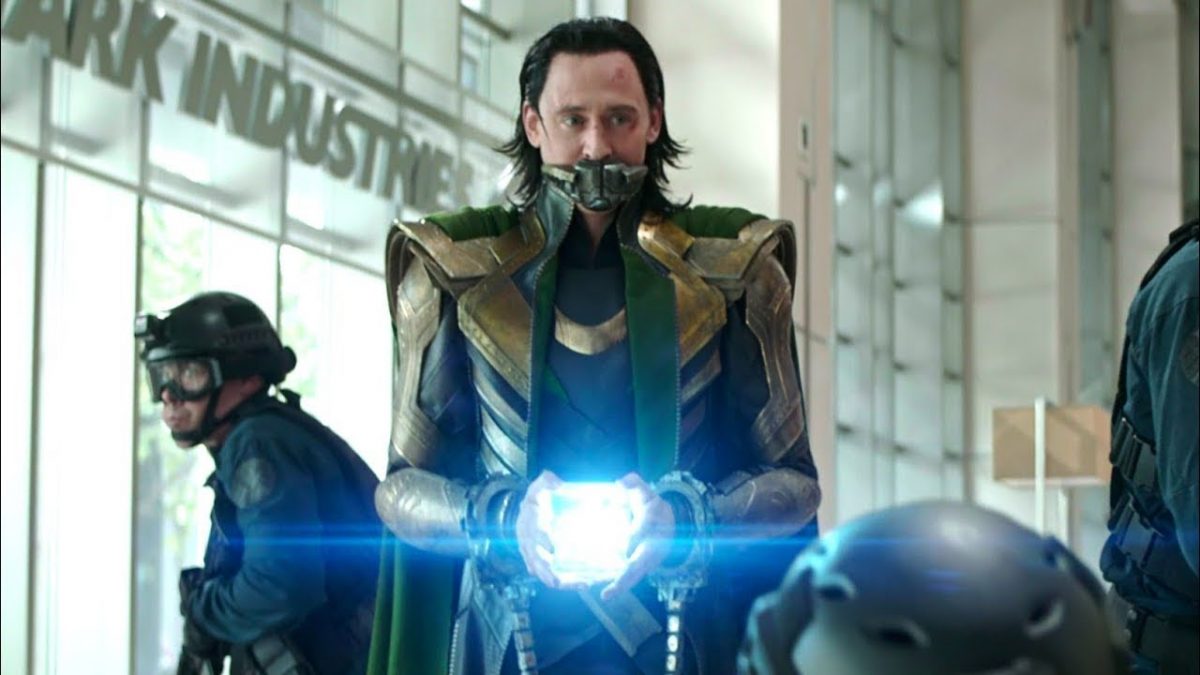 "I was so excited by the idea and also, I had to scratch my head because that scene in Avengers: Infinity War had felt so final, had felt so conclusive as the end of Loki's story. But I knew that Avengers: Endgame was coming around the corner and in that scene in that film, Loki picks up the Tesseract and disappears in a puff of smoke. And where does he go? When does he go? How does he get there?" shared an excited Hiddleston at a recent press conference that Geek Culture attended.
And make no mistake – the Loki that fans have followed and loved since 2011 is dead. Following the release of WandaVision and The Falcon and The Winter Soldier on Disney+, Loki takes viewers on a journey from what happened in that scene of Avengers: Endgame, to the dimension-hopping, time-travelling world of the Time Variance Authority. As episodes air week by week (you can read our review here), Geek Culture sat down with the cast of Loki, as well as the people who made the series happen, including director Kate Herron and Marvel head Kevin Feige, to talk about one of the most anticipated Disney+ Marvel series to date.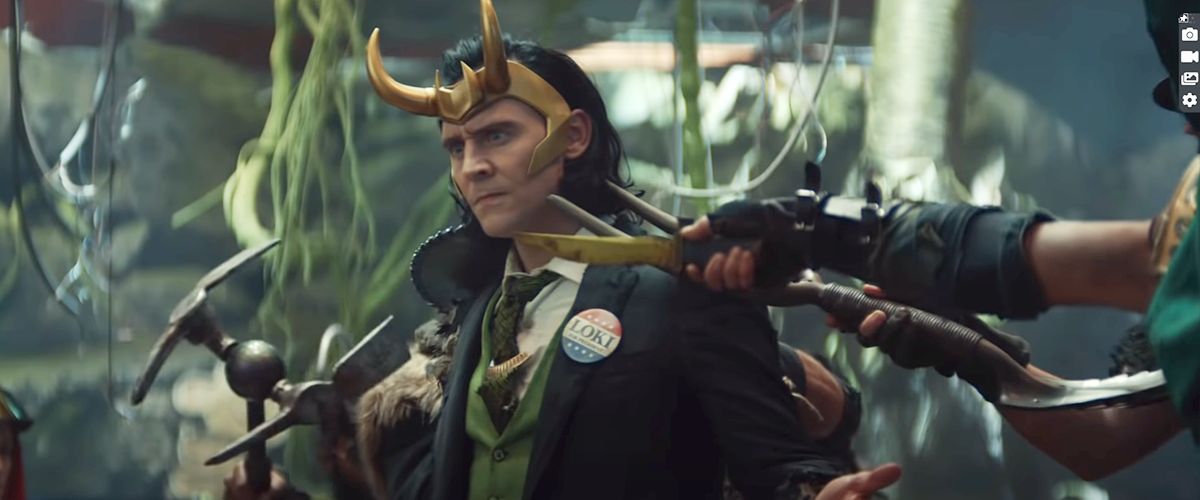 Added Hiddleston, "Kevin [Feige] and Louis D'Esposito (Co-President of Marvel) and Victoria Alonso (Executive Vice President of Marvel) all reassured me that that would be the starting point of the series and there were so many places we could go. So many possibilities to think about."
Jumping in, Feige noted, "And, at that point, we didn't know that there was Disney+ coming and the show coming. It became very exciting to make people wait until we figured out what the show would be. And now, finally, to be unveiled to the world is pretty cool."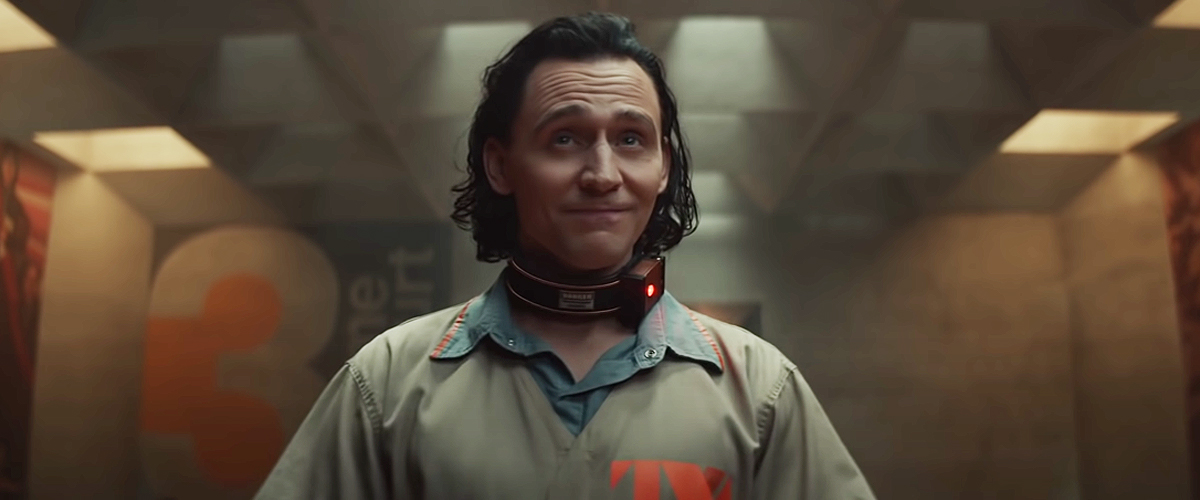 The series is currently helmed by director Kate Herron and writer Michael Waldron who both have a deep love for the crime-thriller genre. Like two geeks, the pair share their inspirations for Loki, in terms of the series' unique stylistic approach.
"We were really inspired by a lot of film noir films and you can see that in our lighting and how we approached it. Se7en is a very heavy influence, there's a little reference to Se7en in episode two with a little needle drop, which I'm sure fans of that film will recognize instantly," smiled Herron.
"Yeah, I think [David] Fincher for sure. Zodiac and Silence of the Lambs were two specific ones that we were really looking at a lot in the writers' room," added Waldron.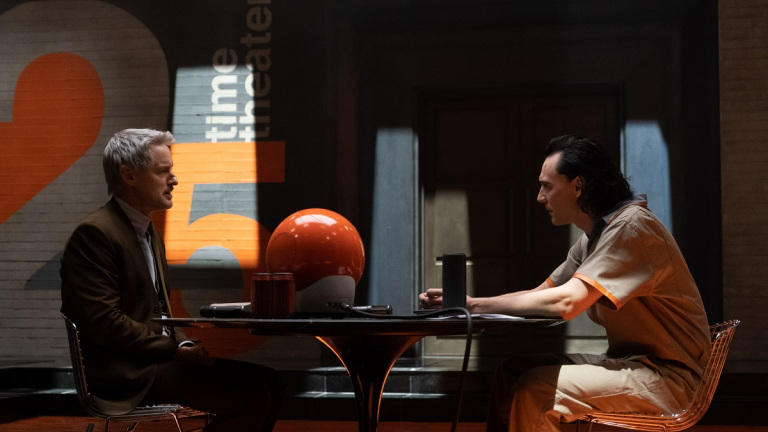 Whilst Silence of the Lamb isn't exactly what you would expect to relate to Loki, the series still needed a 'Marvel' aspect to it to not only tie into the treasure trove of source material Marvel Comics had in their hands, but to also give something that the God of Mischief can play with and carry out his chaotic-good (mis)deeds, as fans would have want him to.
And that's how the Time Variance Authority came into the picture. A concept brought to life for the first time in the Marvel TV and Cinema history, the Time Variance Authority plays a central role in Loki and the God's misadventures, with Agent Mobius M. Mobius (played by Marvel newcomer Owen Wilson) enlisting Loki to help catch a variant attempting to disrupt time. It's pretty trippy if you think about it, so it came to no surprise that the Starsky & Hutch legend agreed to it easily.
"Well, it didn't take much convincing. It was really the conversation that Kate and I had, where Kate really sort of walked me through the whole idea for the show and the dynamic between Mobius and Loki," said Wilson.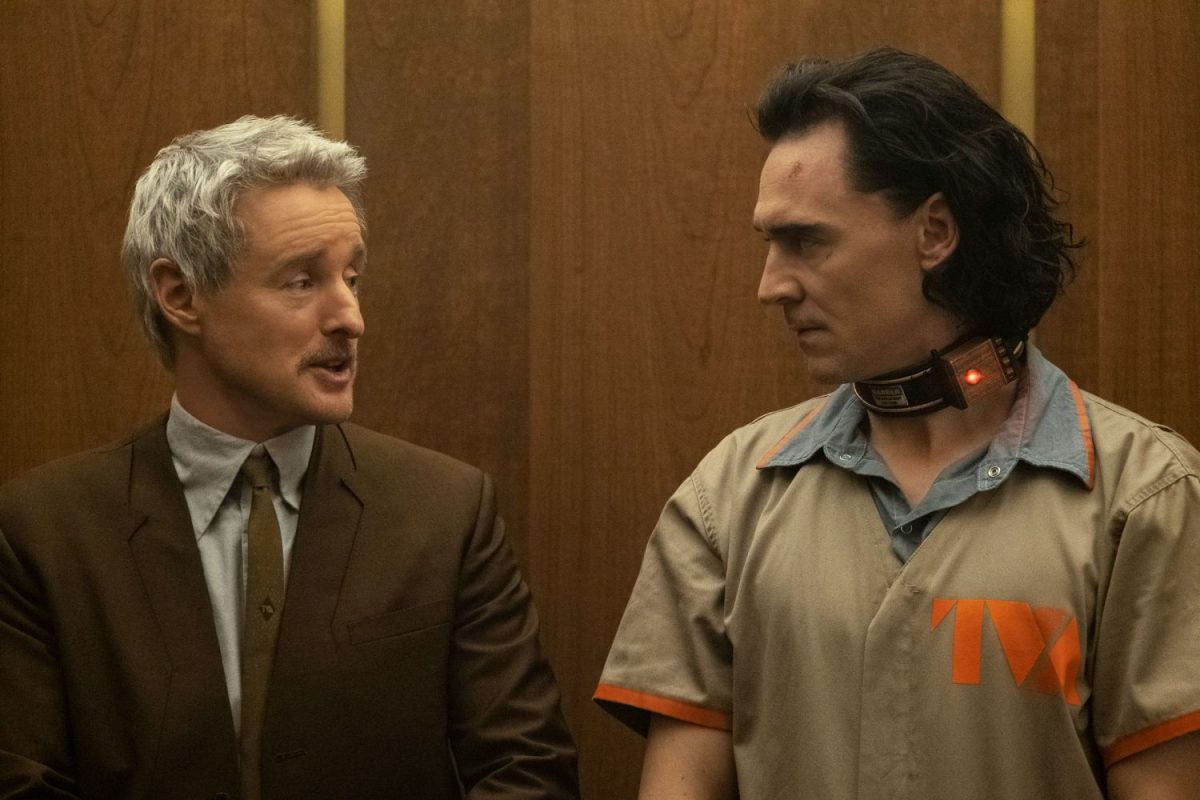 Whilst the actor is well-aware of Marvel's influence in the pop-culture and entertainment industry, Wilson was still very surprised by the overwhelming love and support from fans, as well as the amount of secrecy he had to hold up so as to not spoil the experience for fans.
"It's exciting to be a part of Marvel, with just kind of seeing the trailer start to come out and how excited people get. And you know, I kind of talked about how I've worked on a lot of things but the secrecy surrounding this, I didn't quite understand until I saw that it's just so much, the fan base is so kind of revved up and passionate and Marvel's just so committed to trying to surprise people," Wilson nervously added.
Claiming that he feels like he's "walking on eggshells", Wilson adds that "some very shocking things that are gonna happen" in the series' third or fourth episode. Even with the first episode, more about the MCU has been revealed, including the presence of a higher authority who may or may not have turned a blind eye to Thanos' machinations, to allow events to transpire as they were meant to be.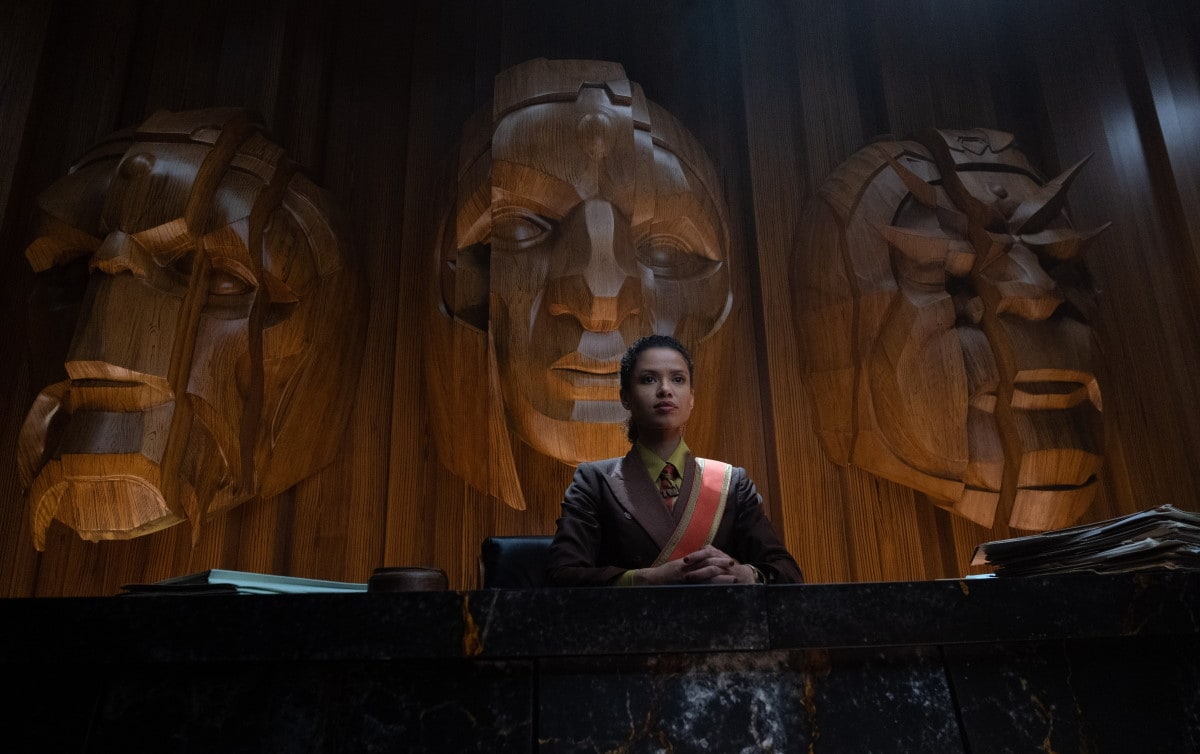 Gugu Mbatha-Raw and Wunmi Mosaku of Lovecraft Country fame are also new additions to the Marvel franchise, playing Ravonna Renslayer and Hunter B-15 respectively. Talking about her character Ravonna Renslayer, Mbatha-Raw shared that the character development fans see in Loki is more of an origin story predating her comic-book narrative as the daughter of King Carelius and her rebellion against Kang the Conqueror. Does this mean that Kang is headed for a potential MCU debut? Marvel is not telling of course, but with so many comic book characters sharing links, fans can speculate as much as they want, as they did with WandaVision.
The series puts Ravonna in a new position within the Time Variance Authority that has yet to be fully explored and the actress sees potential in the character's future. After all, the Beyond the Lights actress didn't even audition for the role, but rather had a passionate phone call experience like fellow cast member Wilson.
Mosaku, on the other hand, had a different experience. Her character Hunter B-15 is an entirely new character that had been brought to life to be the anti-hero to Loki's attempts at heroism as seen in the earlier episodes. Assuring that she felt no pressure, Mosaku feels that the development of Hunter B-15 had been very freeing and was the result of her's and Herron's bouncing back and forth of ideas.
Mosaku, however, did have to audition for the role.
"I was so excited. I didn't know I was auditioning for Loki. I had been given some audition and thought, 'Well, it's top secret, so it's probably really important.' So, when I got a phone call in the middle of the night saying I'd been offered a part in Loki, I was like, 'When did I audition for Loki?'" laughed Mosaku.
"And it was really exciting, I obviously know Tom and Gugu, we were at drama school together, so I felt like even though it was terrifying, the idea of joining the MCU because it's like this huge thing but knowing that I was gonna walk into the room and have friends there, the people I've known, Tom I've known since I was 18 at my first year, felt really, really good. I love it."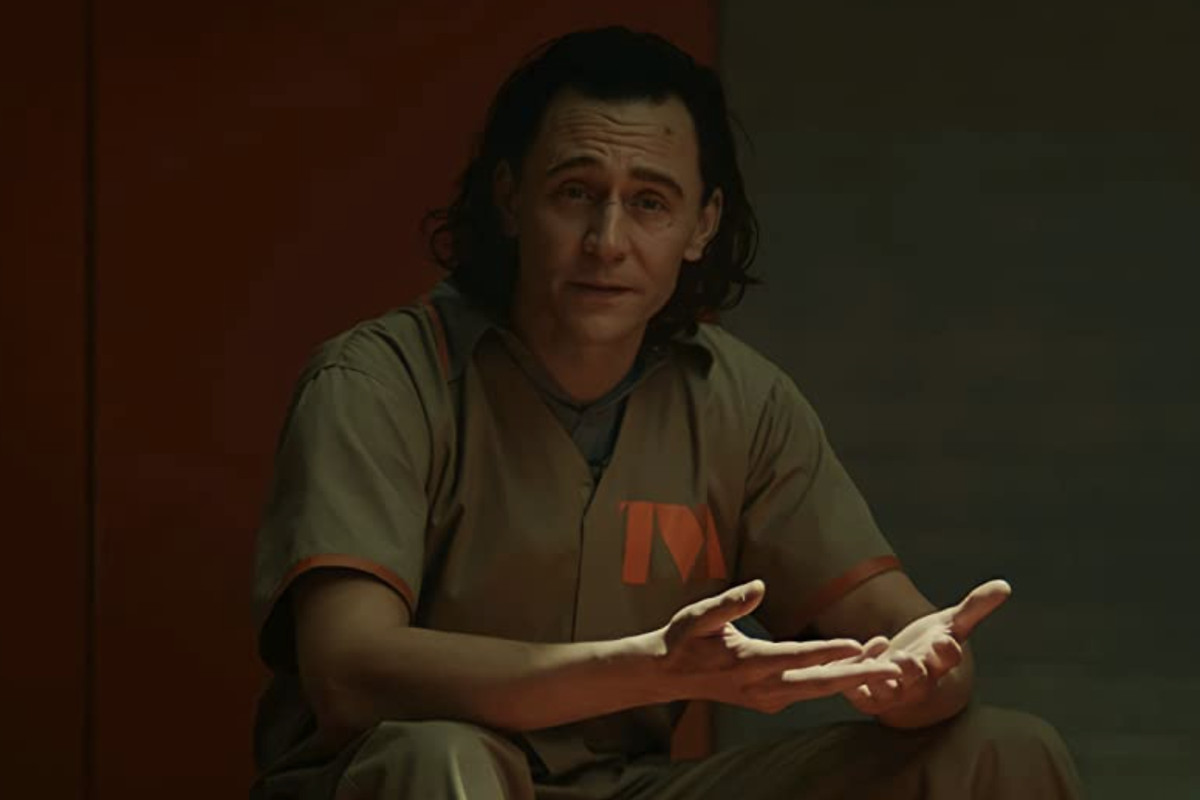 Amongst all the surprise and excitement, no one is more honoured than Hiddleston to be part of the project. Along with MCU co-star Paul Bettany, who has played different aspects of what is essentially the evolution of the same character (JARVIS, Vision, and more recently, White Vision), and Chris Hemsworth's Thor, Hiddleston's Loki is one of the longest tenured characters in the franchise. And this time, Hiddleston will finally be bringing a different version of Loki on screen that fans haven't really seen before. In the series, Loki isn't going to be the Loki that's always grinning and smiling, nor will he always be tied to the hip of his hammer-wielding brother Thor.
"I just love playing the character. I always have. And I feel so fortunate that I'm still here, and that there are still new aspects to the character every time that I learn about," shared Hiddleston.
"I think he's a character of huge range so it never feels like the same experience – and particularly this time around I think because of Loki's complexity, that every time he's in a new dynamic, new stuff emerges. I'm just amazed."
Loki is currently streaming on Disney+ and releases new episodes every Wednesday.