With the Sega Mega Drive / Genesis Mini making a comeback this week, the hype for Sega's 16-bit console of yesteryear is at an all-time high.
At the recent Tokyo Game Show 2019, we even managed to snag a few Mega Drive Mini game cartridge replicas via capsule machines at Sega's merchandise booth. They proved to be a hot favourite, and all 12 machines got sold out of all capsules within 2 days.
And now, there's more retro goodness coming from Takara Tomy Arts, in the form of a SEGA HISTORY COLLECTION Mega Drive Edition 1/6 scale capsule toys (gachas). This collection is expected to release in Japan in late October, and will come in a set of 4, at ¥400 each.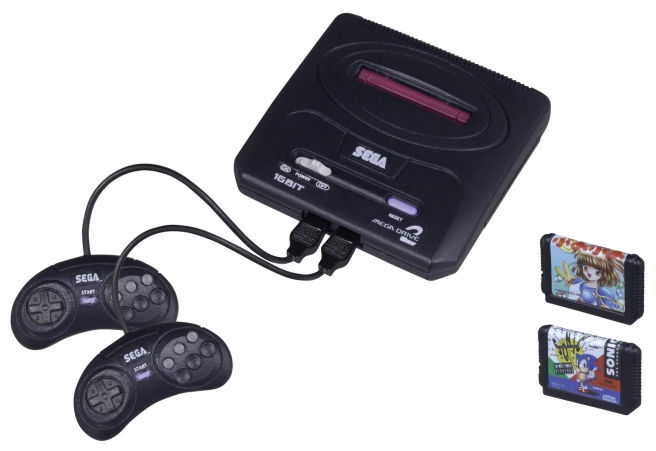 Collectors will definitely want to collect them all, in order to build the infamous "Sega Tower of Power", which coincidentally is also available as an actual accessory for the mini console too. The gacha lineup includes the Mega Drive, Mega CD & Super 32X, Mega Drive 2, and the Mega CD2.
Once you have the complete set of 4, combine them all to build your own "Sega Tower of Power"!