Sega will officially be going the extra mile with the launch of its Sega Genesis Mini.
Not only have they added 12 more games to the retro gaming console, including classics like Tetris, they have also released a handful of accessories called the Mega Drive Mini Tower, for gamers to recreate the infamous "Sega Tower of Power", only on a much smaller scale with their Genesis Mini.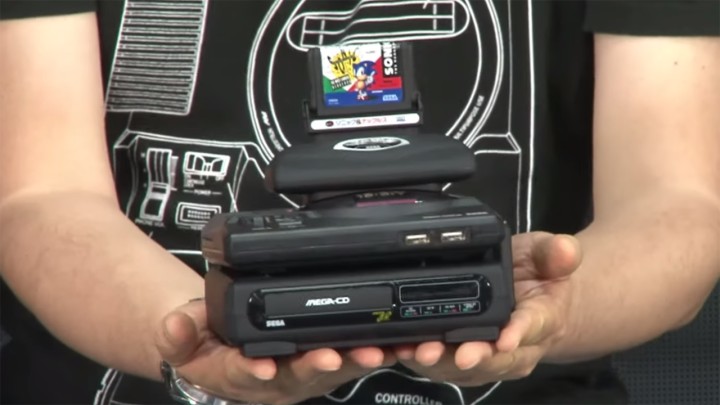 The accessories released are namely recreations of the Sega CD, Sega 32X, and a Sonic the Hedgehog cartridge. All of these can be stacked with the Sega Genesis Mini console.
Sadly, these add-ons are all purely cosmetic and players will not be able to enjoy 32-bit support for their games or CDs. But it is still a nice way to appeal to the nostalgia in longtime gamers by letting them turn the small game console into a towering amalgam of machinery.
It currently looks like the add-on will only be available in Japan, it is not known yet if the Mega Drive Mini tower will be available worldwide. As with the Sega Genesis Mini and the Mega Drive Mini, the Mega Drive Mini Tower will be released on September 19, 2019.
If you wish to purchase the Mega Drive Mini Tower, which will cost 3,980yen (S$50.15), you can do so via Play-Asia. Though do note that stocks for the Mega Drive Mini Tower are limited and expect to pay a little more than the suggested retail price in Japan.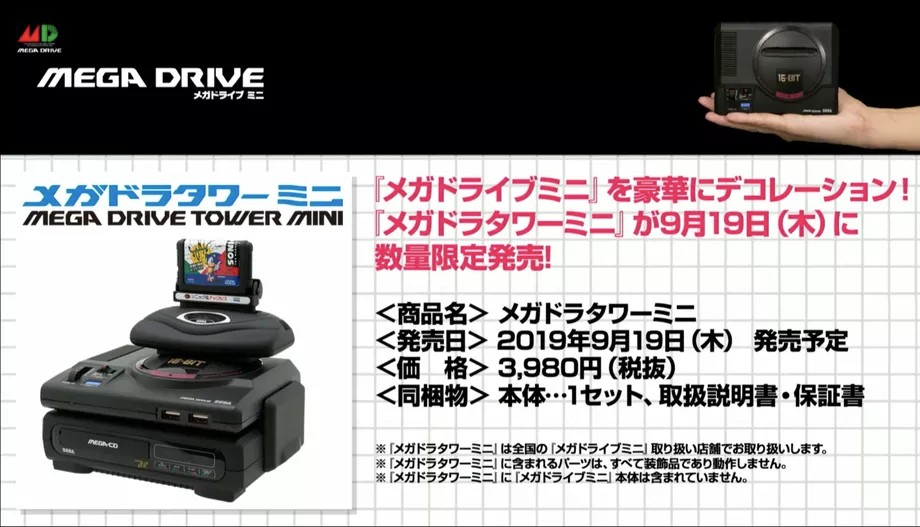 ---

Drop a Facebook comment below!